Project omschrijving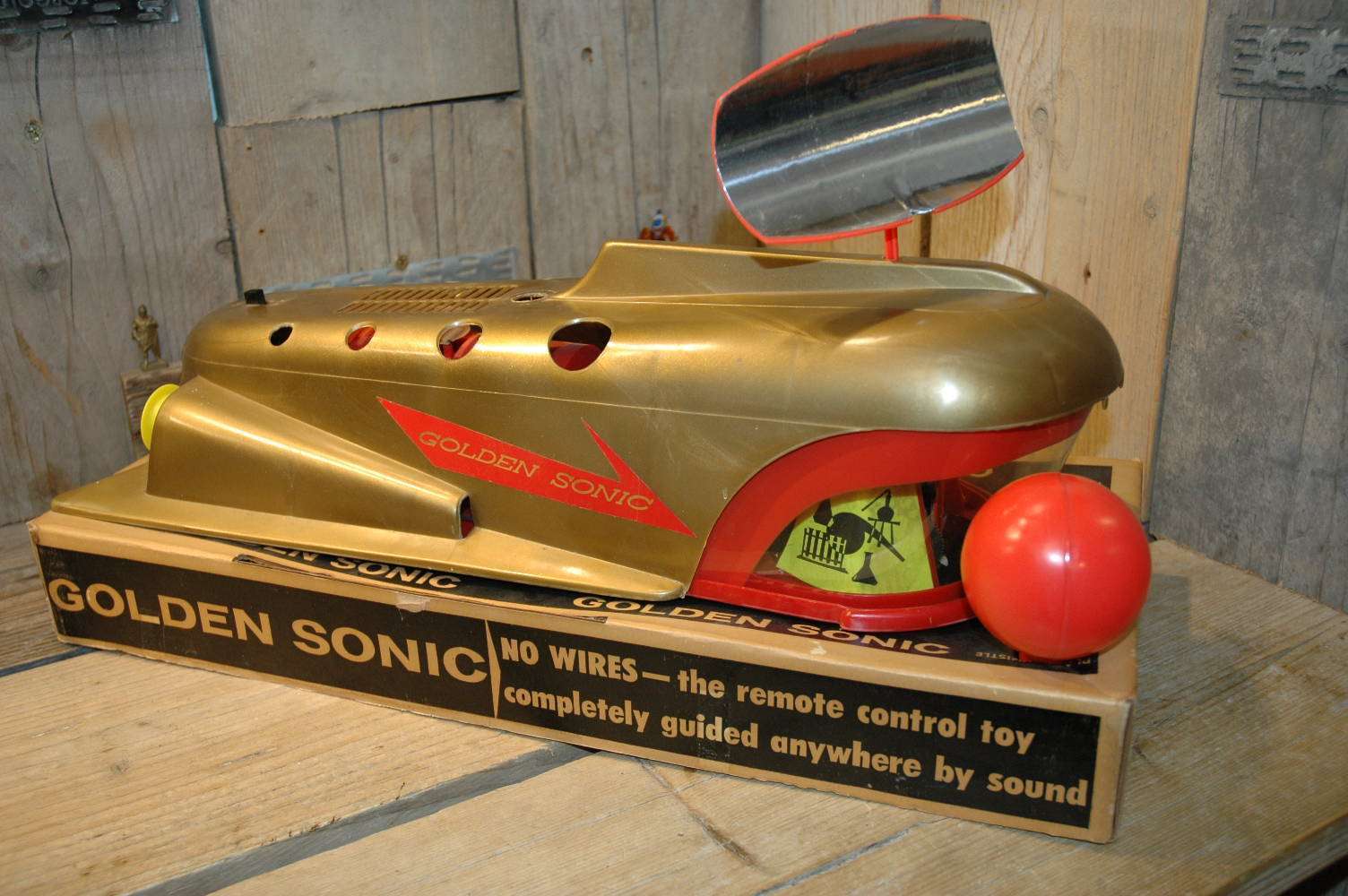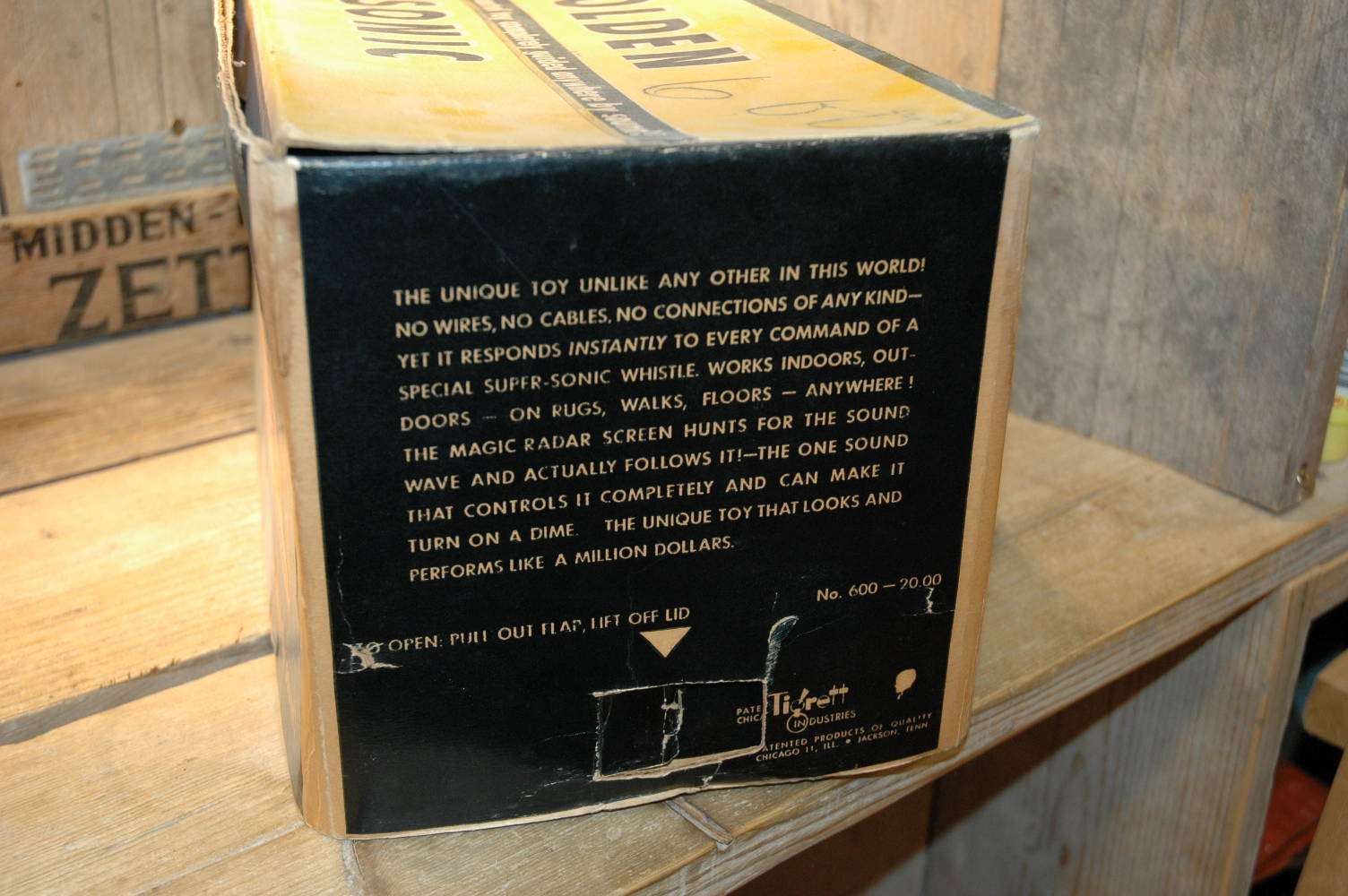 Tigrett Industries. –  The Golden Sonic.
If you have always wondered where the Japanese got their inspiration for the Sonicon Rockets… well, here you go: TIGRETT Industries Golden Sonic !!
Made in 1957 in the USA (Chicago ). This plastic made spaceship is remote controlled by SOUND… no wires, no cables, no connections of any kind ! 🙂 ( that is what the instruction manual tells us 🙂
Its very clear that Modern Toys with their soncion rocket series found the inspiration in this Golden Sonic.
This Golden Sonic is just like its japanese copies, controlled by sound. same sort of mechanism is used for this toy.
The golden sonic is made of durable plastic with a lot of accessories like a whistle, pylons, antenna and a very nice instruction manual.
Powered by 4 D-Cell batteries.
The condition of this Golden Sonic is excellent to near mint. Original and complete with all the accessories, only ONE paper Pylon is missing. The rest is all there, whistle, antenna etc etc.
The toy powers up and the wheels run. I have done a quick test but no response.. i guess that is exactly the reason this toy survived because it looks hardly been played with.  I know the mechanism from the Japanese versions… dust and year of not using the toy prevent the fragile mechanism from working, from responding as the mechanism is mechanical.  Opening the toy and cleaning the mechanism would do the job i guess.
I dont want to mess with it, its in fantastic condition so I will leave that to decide to the new owner.
Excellent toy and ditto box.. you can not go wrong with this fantastic piece of Space History !..
CFP:  Contact me For Price      at       boogo.nl@gmail.com