Project omschrijving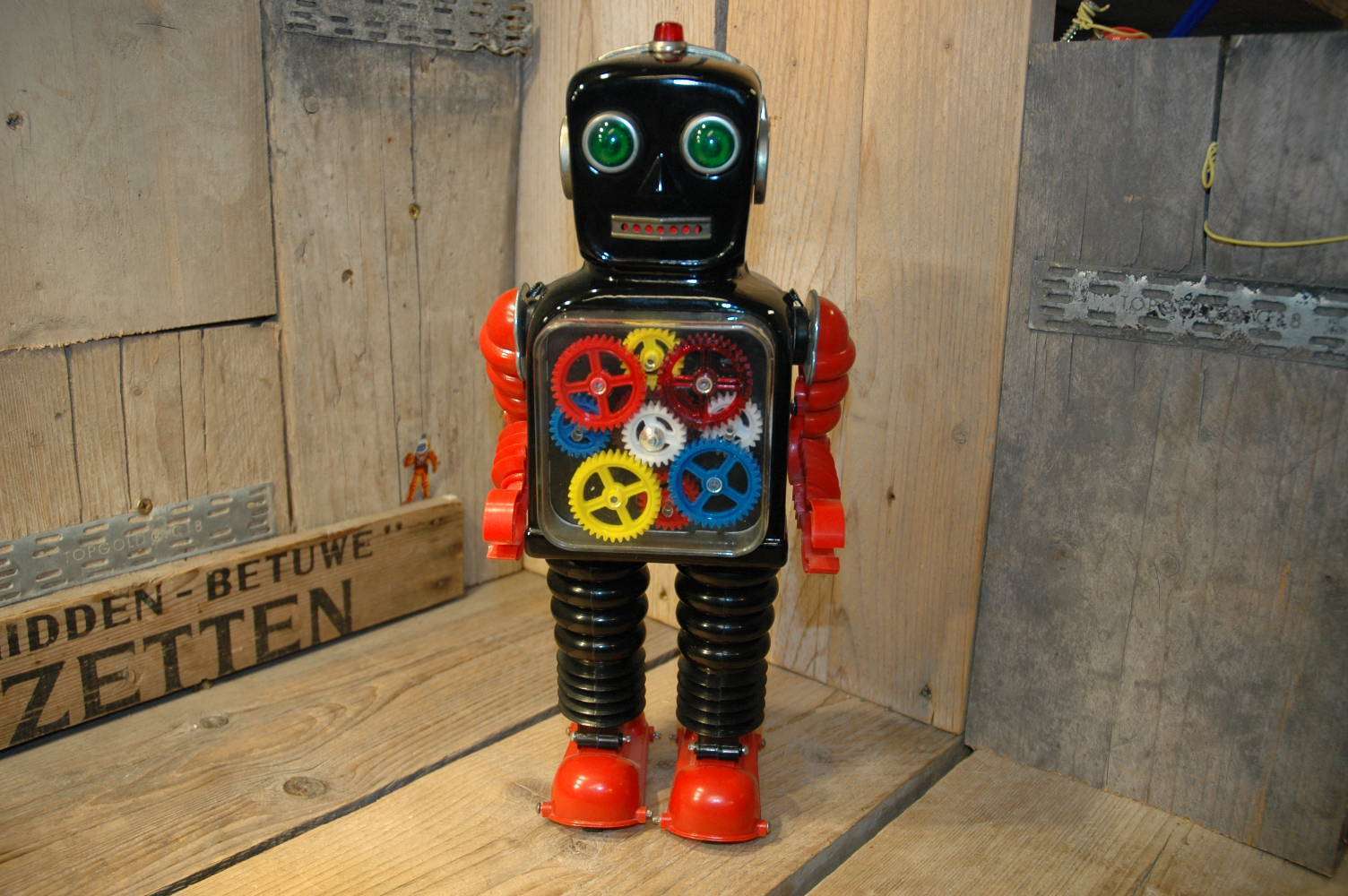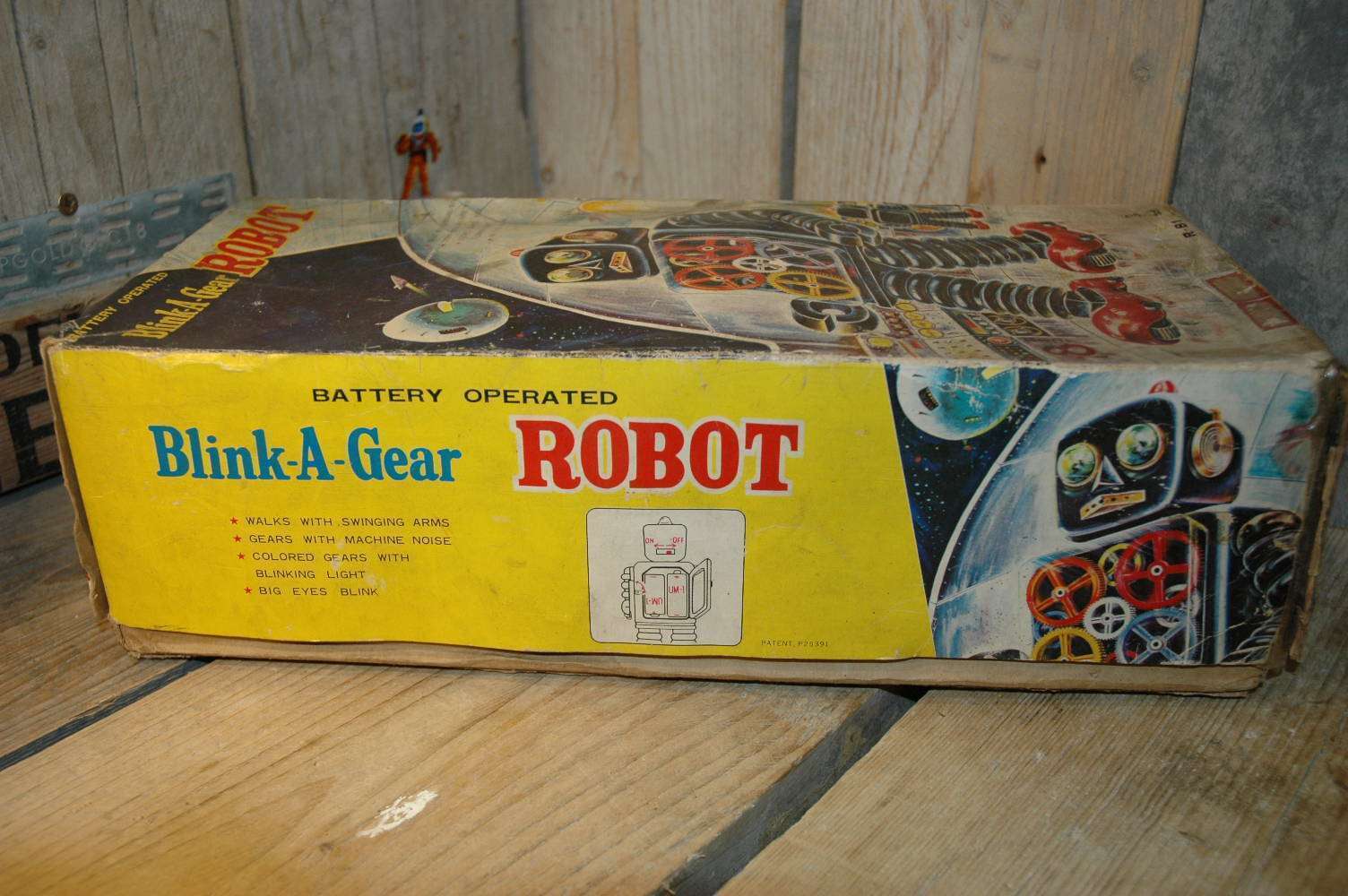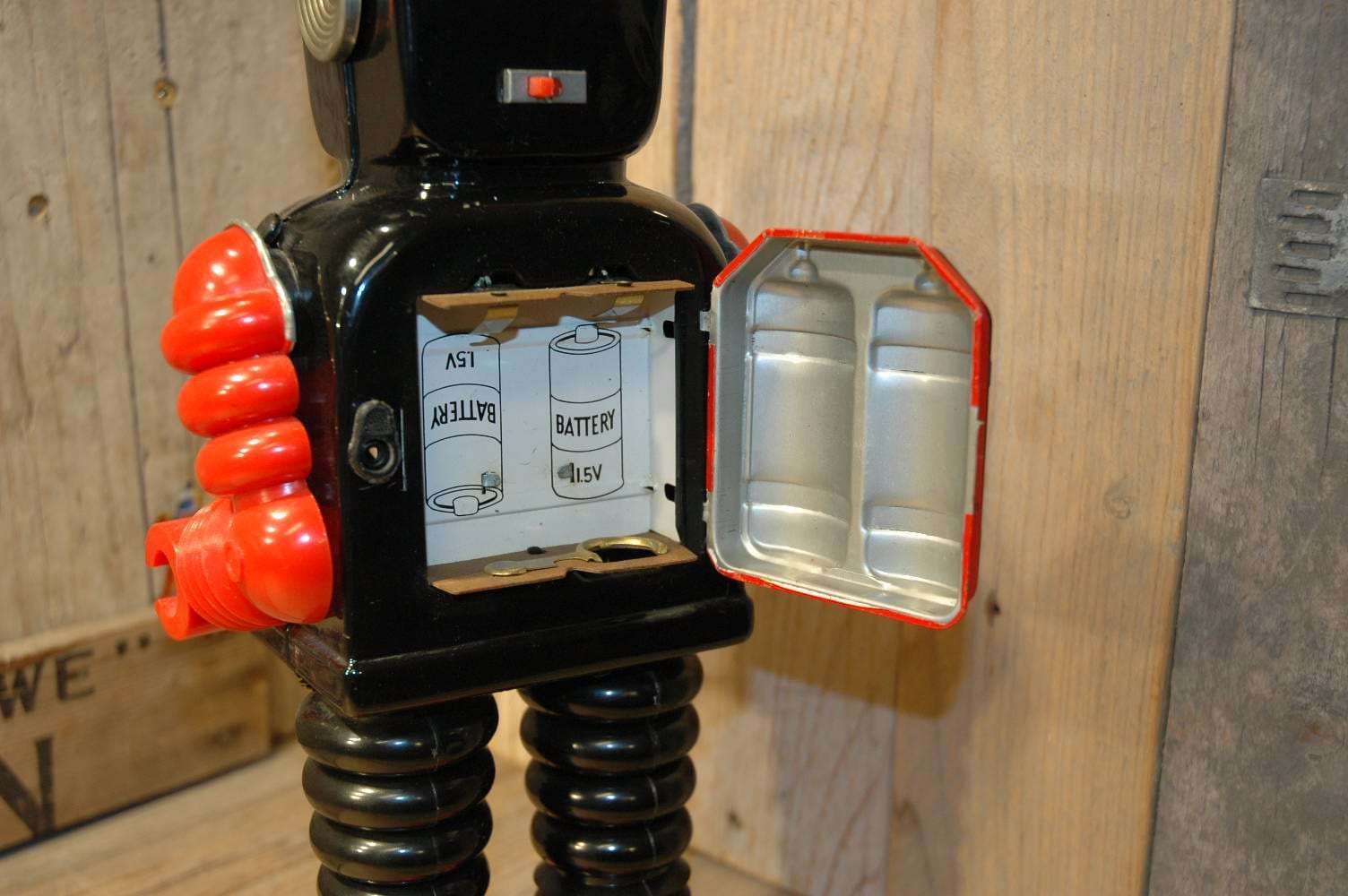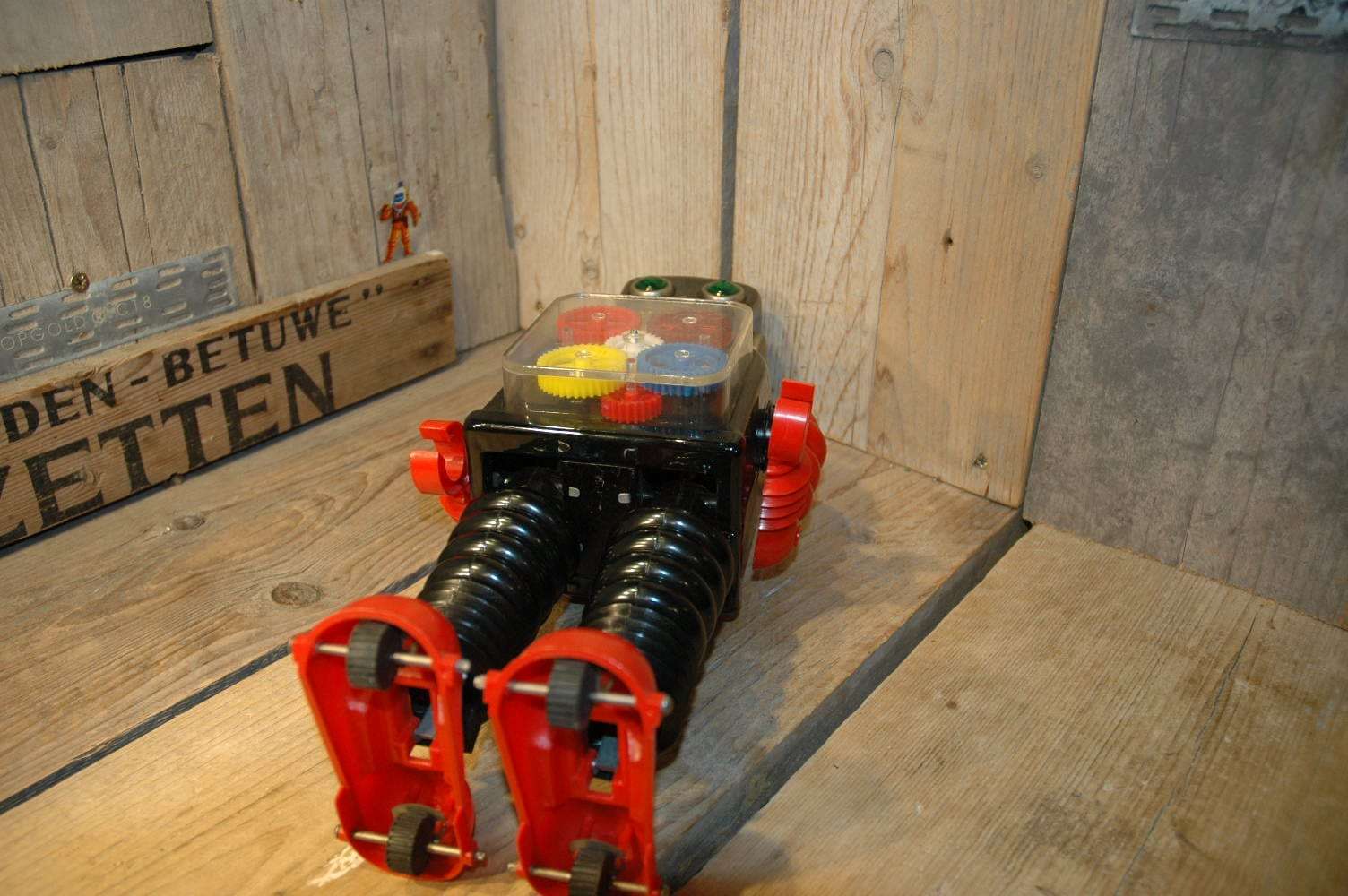 Taiyo – Blink a Gear Robot.

It does not happen that often that I got a robot from the first owner that owned the robot as a kid but this one IS !!.
This Blink a Gear Robot was owned by Scott in the USA and he got the robot as a christmas present back in 1964. He remembered his brother also got a robot but a different one, he could not remember which one anymore.  He played with the robot not that often and the robot was put asside by his parents, put in the box and stored away.
In 2014, so many many years later his parents had to move to a smaller house and while cleaning up the house, he found his robot back again 🙂
He kept the robot for a couple of years and decided to sell it in juni 2017. He visited my website and came into contact with me. He told me the whole story, all he could remember about the robot, it was really a nice talk for sure.
I asked him if he was SURE to sell his childhood toy but he really wanted to sell it so i bought it.
Because the robot was put aside for such a long time i did not expect it to work anymore but when i installed some fresh batteries, he lighted up and began to walk and spin its gears, very cool to see the robot back in action after such a long time.
The condition of the robot is near mint to mint. if you are ever looking for a perfect example of this robot than well, here it is. NO flaws to mention, works fine and strong with all the actions.
Complete with the original box that shows some old tape repairs at one of the sidepanels but overall a very good to excellent box.
Oh and did I mention the robot works perfectly ! ? 🙂
Hard to find robot with original box, very nice example.
CFP:  Contact me For Price     at       boogo.nl@gmail.com