Project omschrijving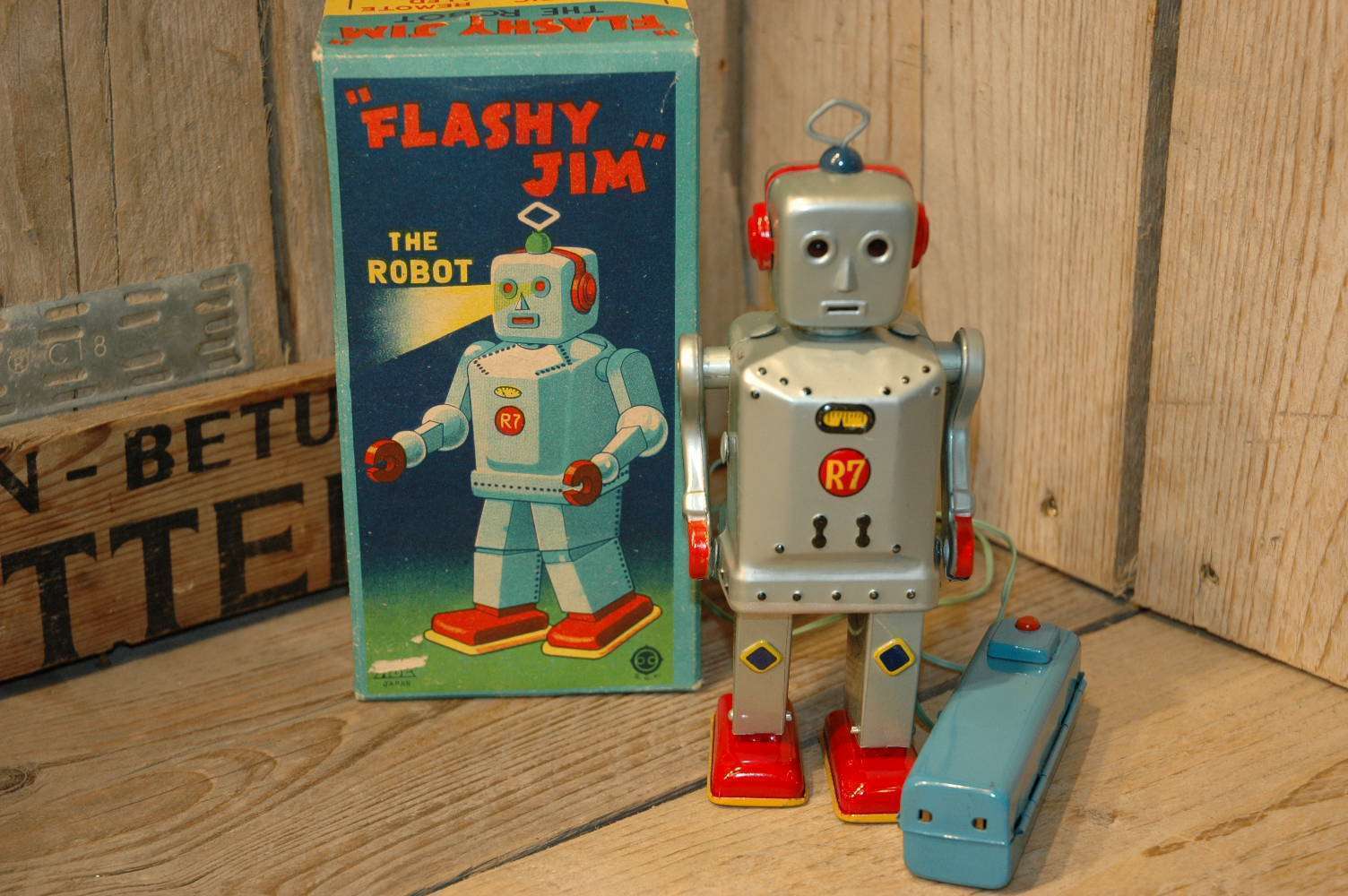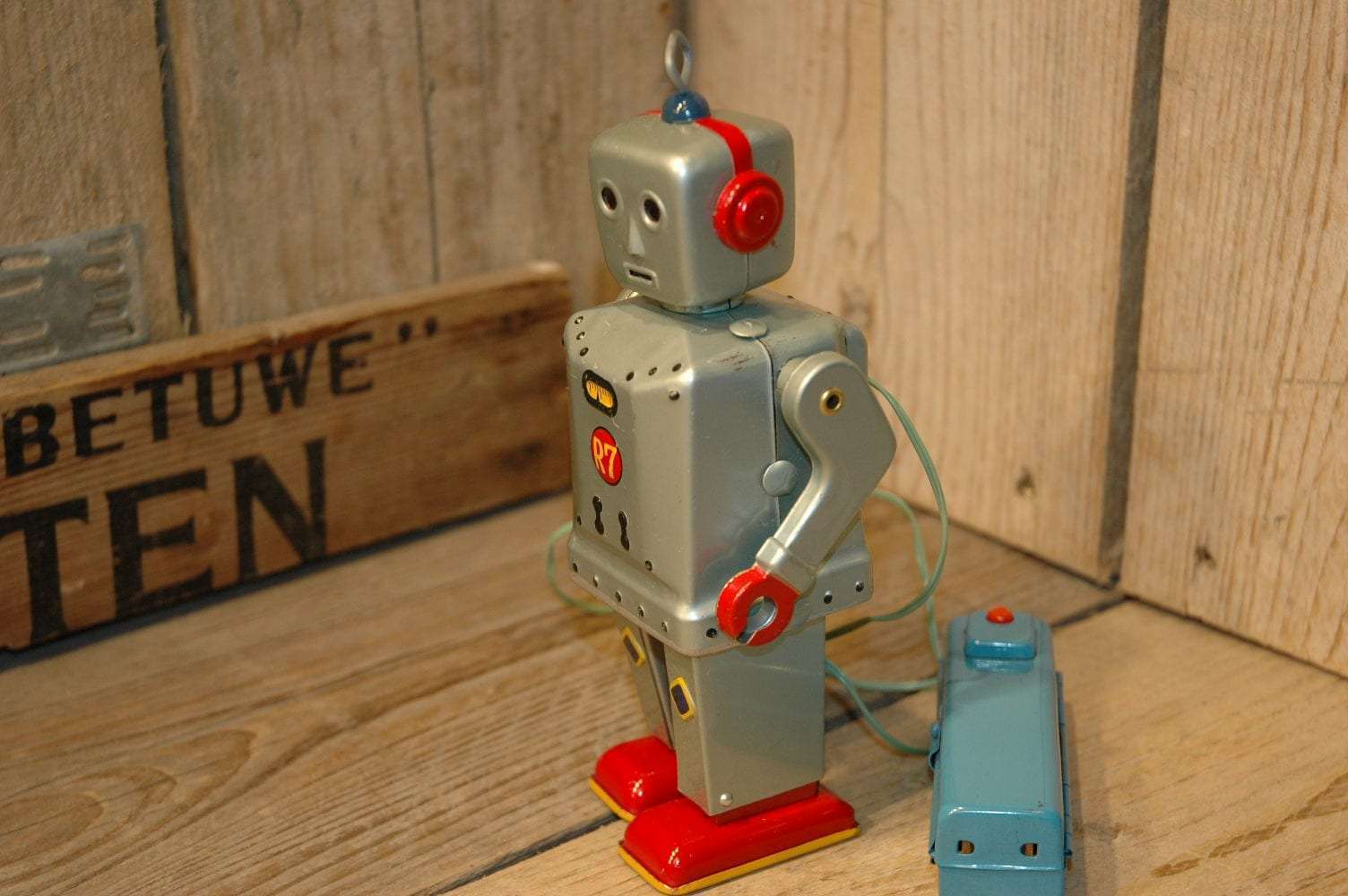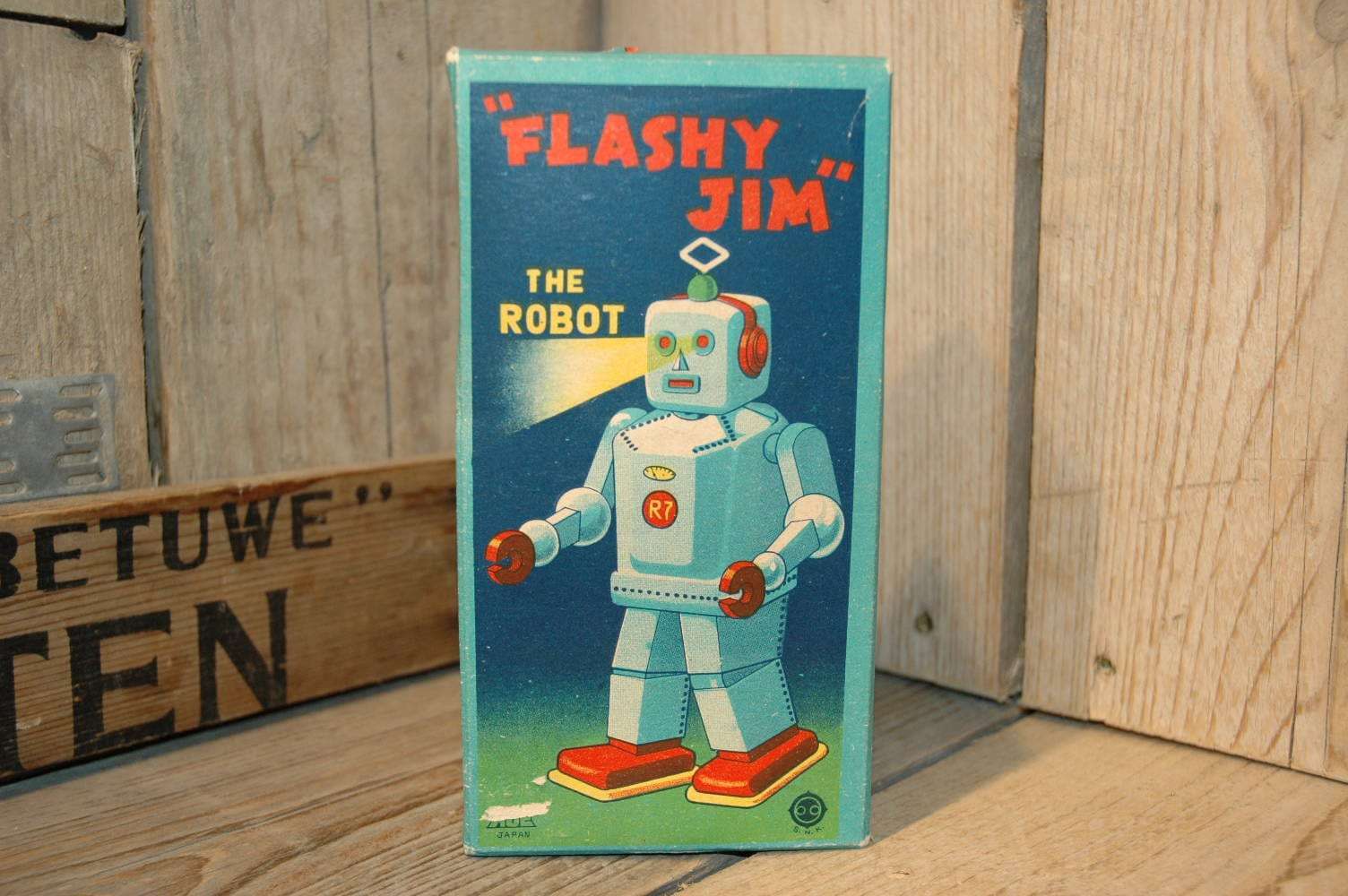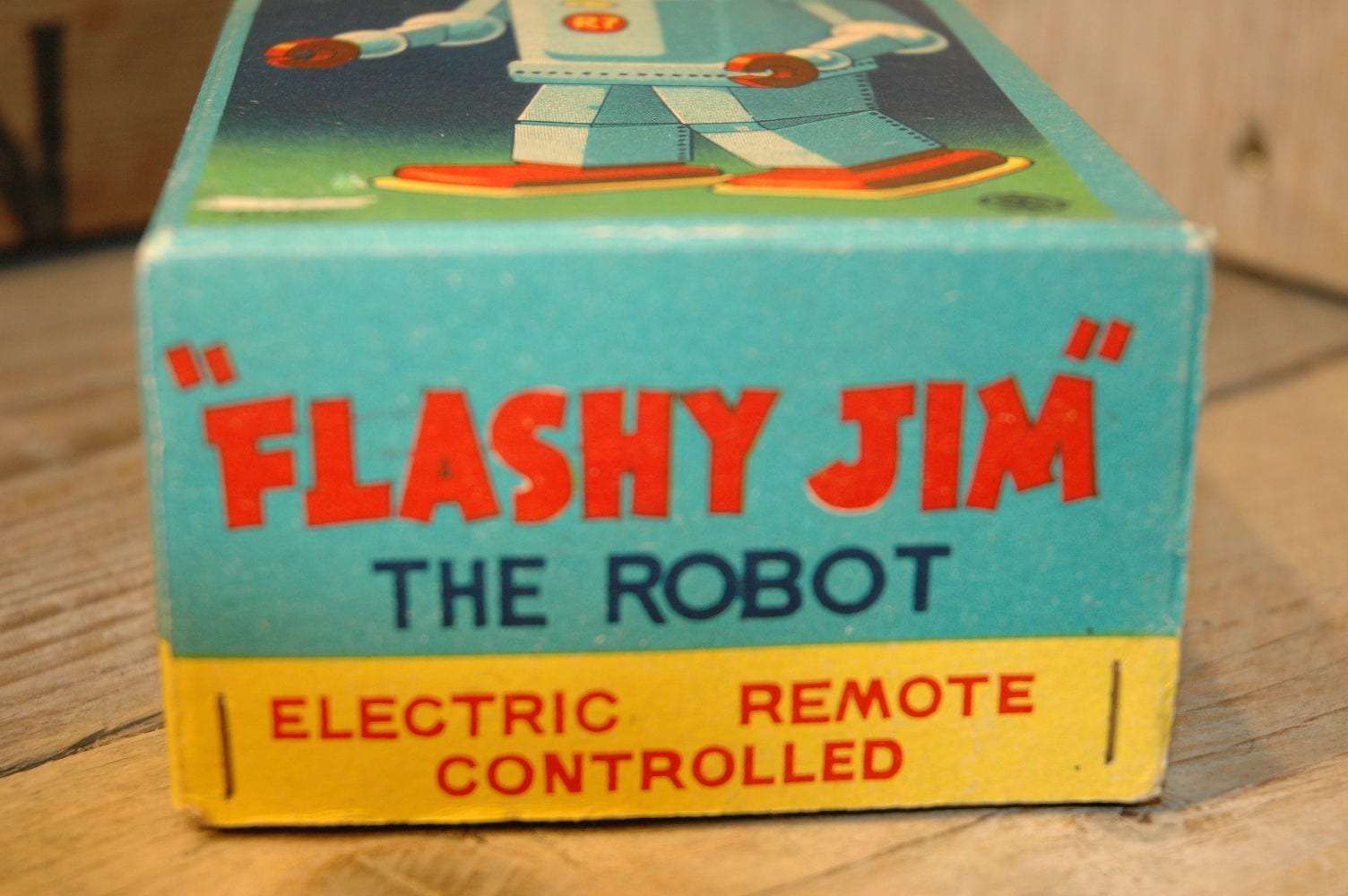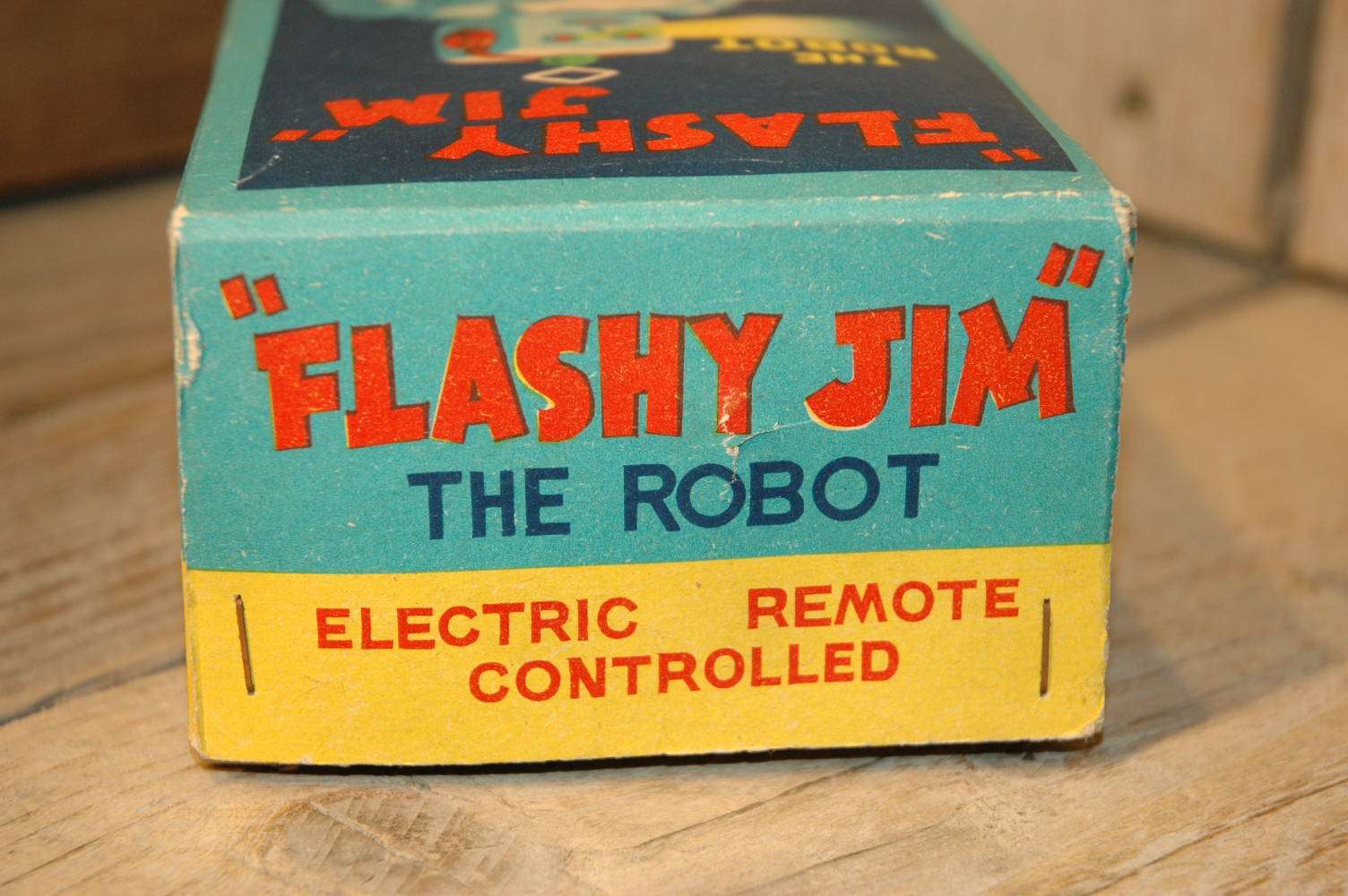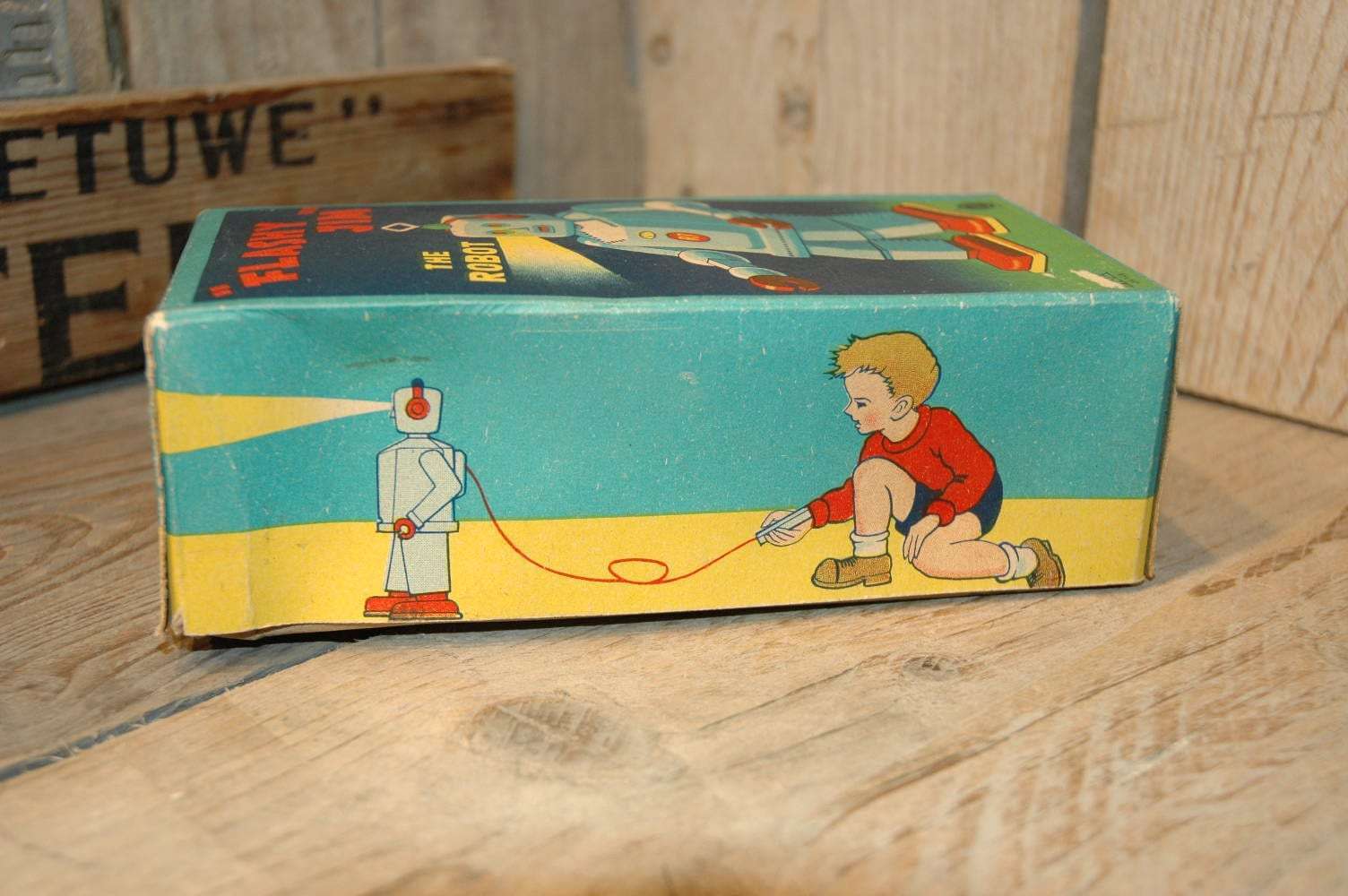 SNK Sankei – Flashy Jim   The Robot.
This tinmade and remote controlled robot was made in Japan in the late fifties by SNK ( Sankei ) in Japan. The same body pressing of this robot was later used on other variations like Sparkling Mike the robot ( clockwork powered ), Robby the Roving Robot and Mighty Robot, Robot 5 and Television Robot.
Flashy Jim walks forward with pinwalking action, battery powered by a remote control and lighted eyes, a classic robot.
The battery powered version Jim is a hard to find robot nowadays and is not showing up too often anymore in the open market. I found the robot in Italy last year in an old toyshop where it was lying on the shelves along with some other treasures. The robot looks hardly been played with and was brought back to the shop due to a defect. The robot was not running when I tested it. I placed some fresh batteries and could reach the maingear without opening the robot to get it going again.
The condition is near mint and the robot is perfectly working with all the actions and lights. Never been opened or messed with before. Complete and all original with original wire and remote. The robot is accompanied by its original box as well with a tiny piece of paper loss on the left front bottom and a little tear in one of the side panels, caused by the robots antenna.
SNK Flashy Jim is a very hard to find robot in this awesome condition.
CFP:  Contact me For Price    at    boogo.nl@gmail.com