Project omschrijving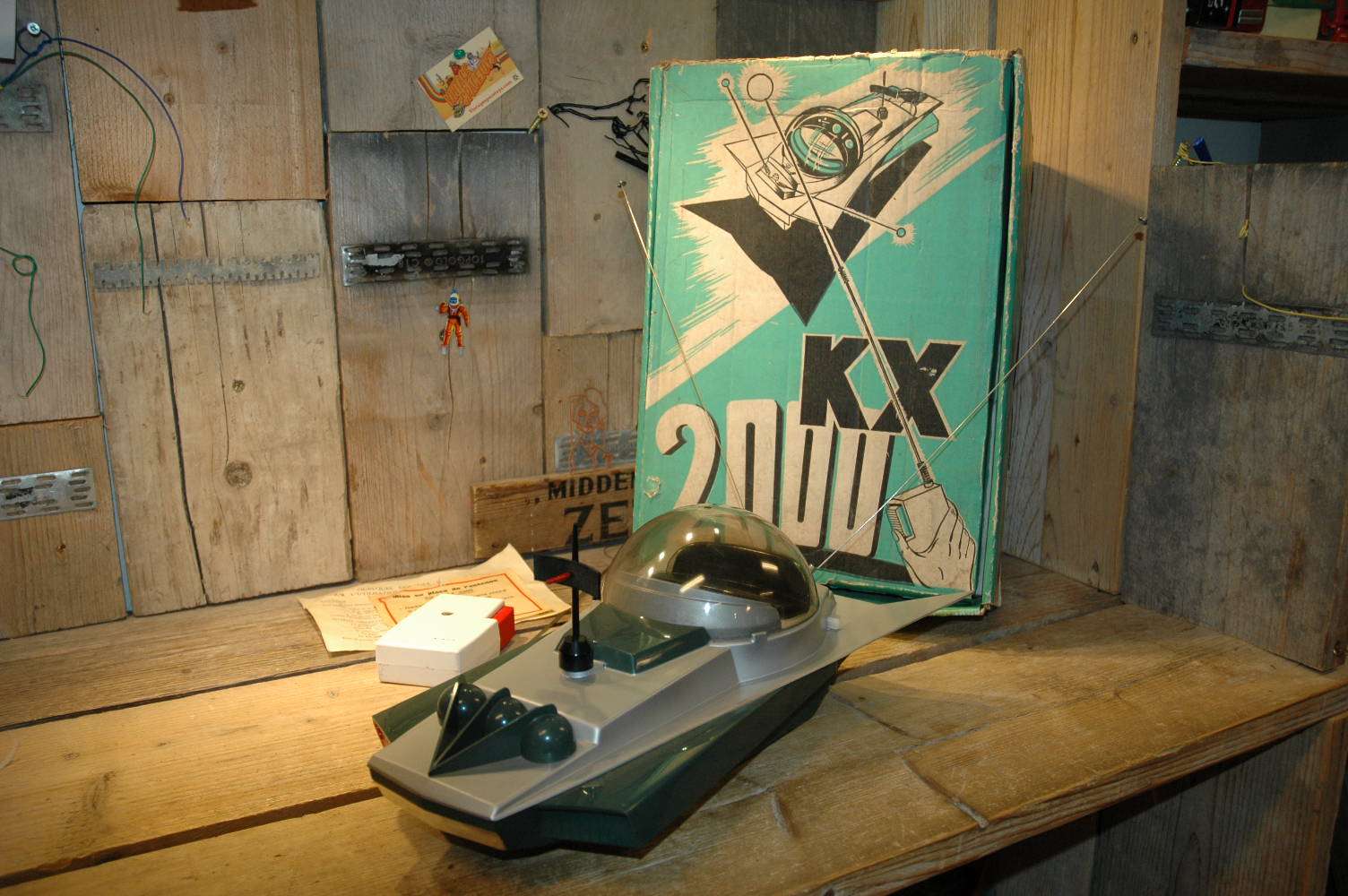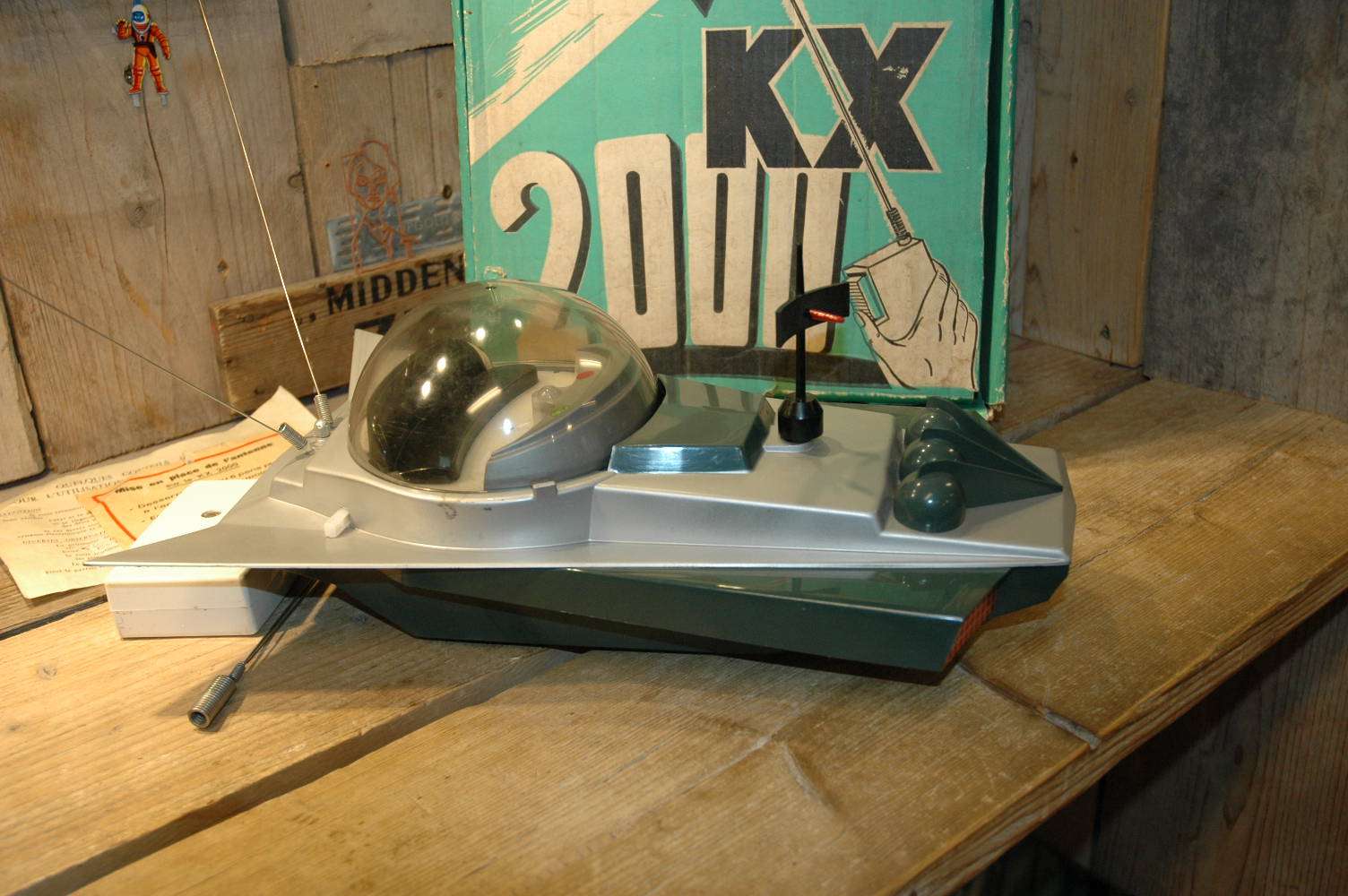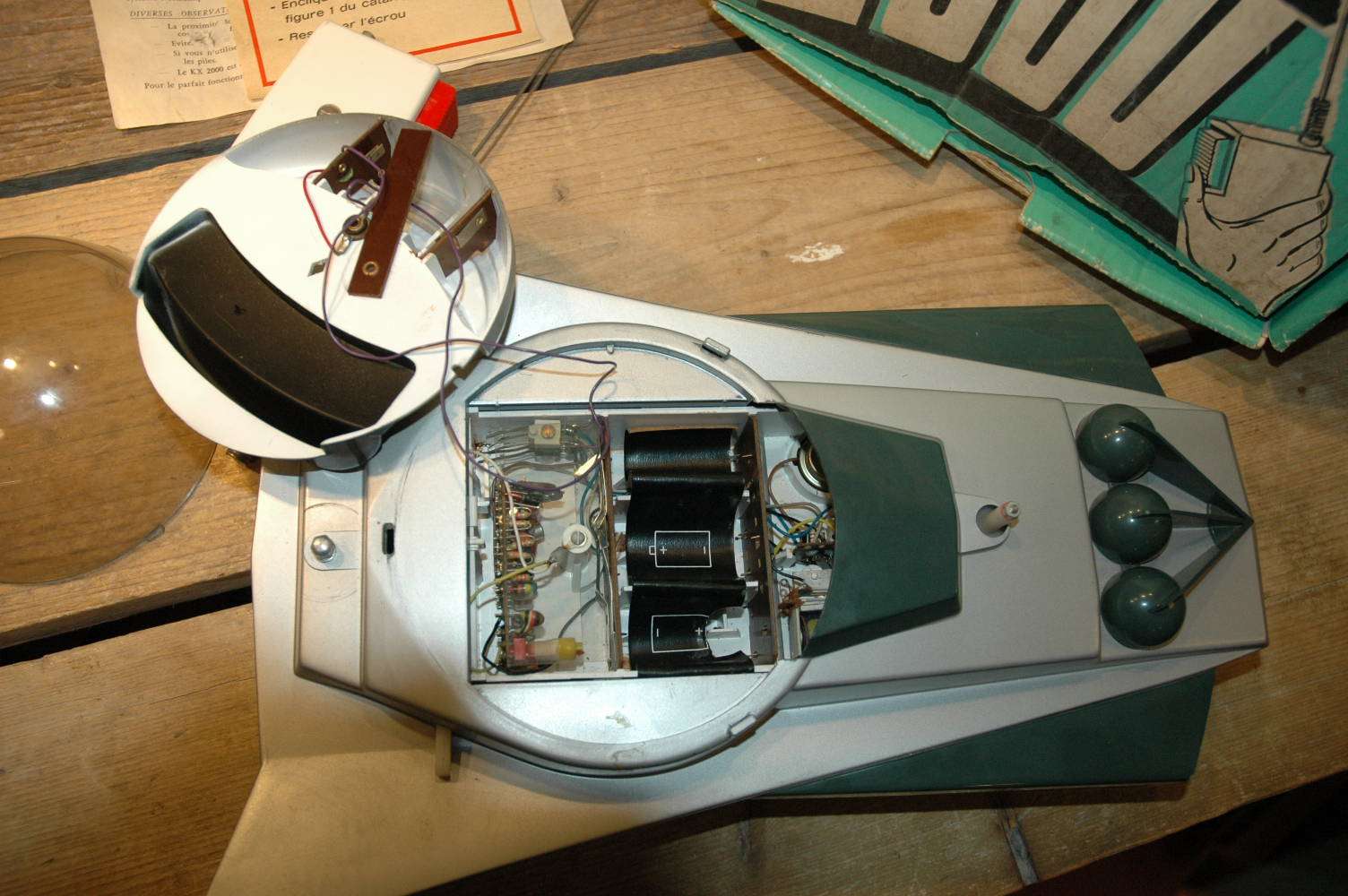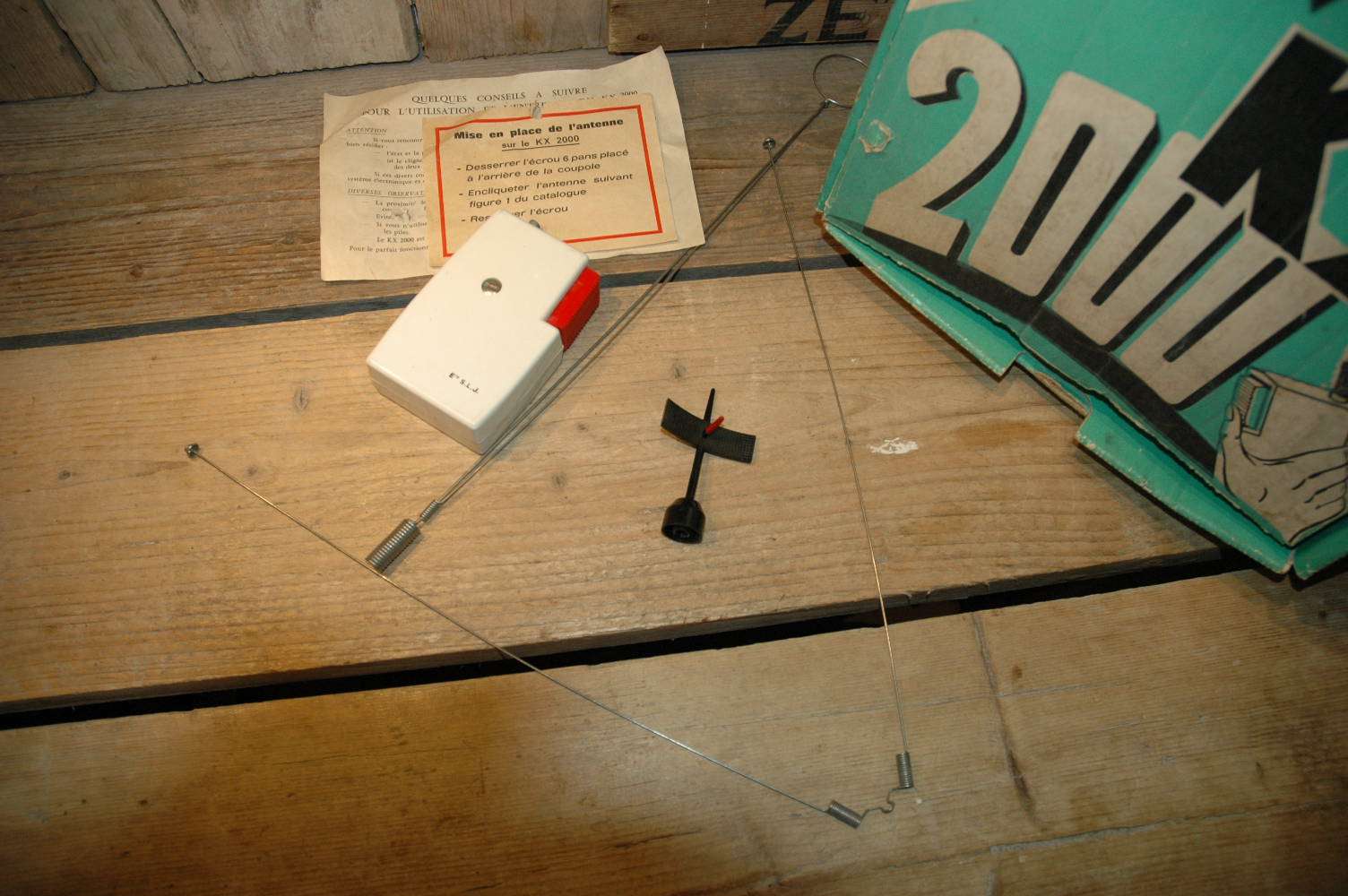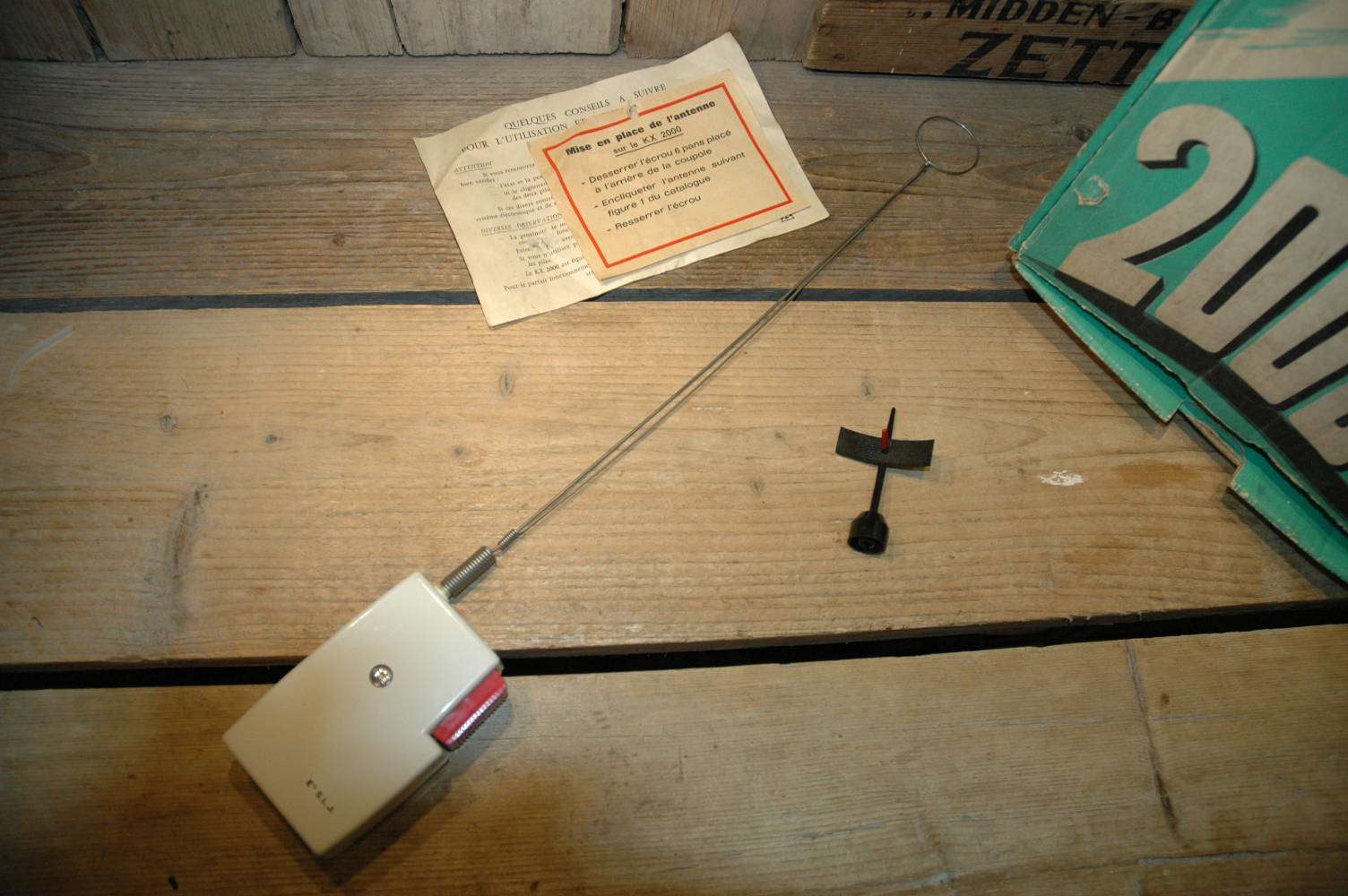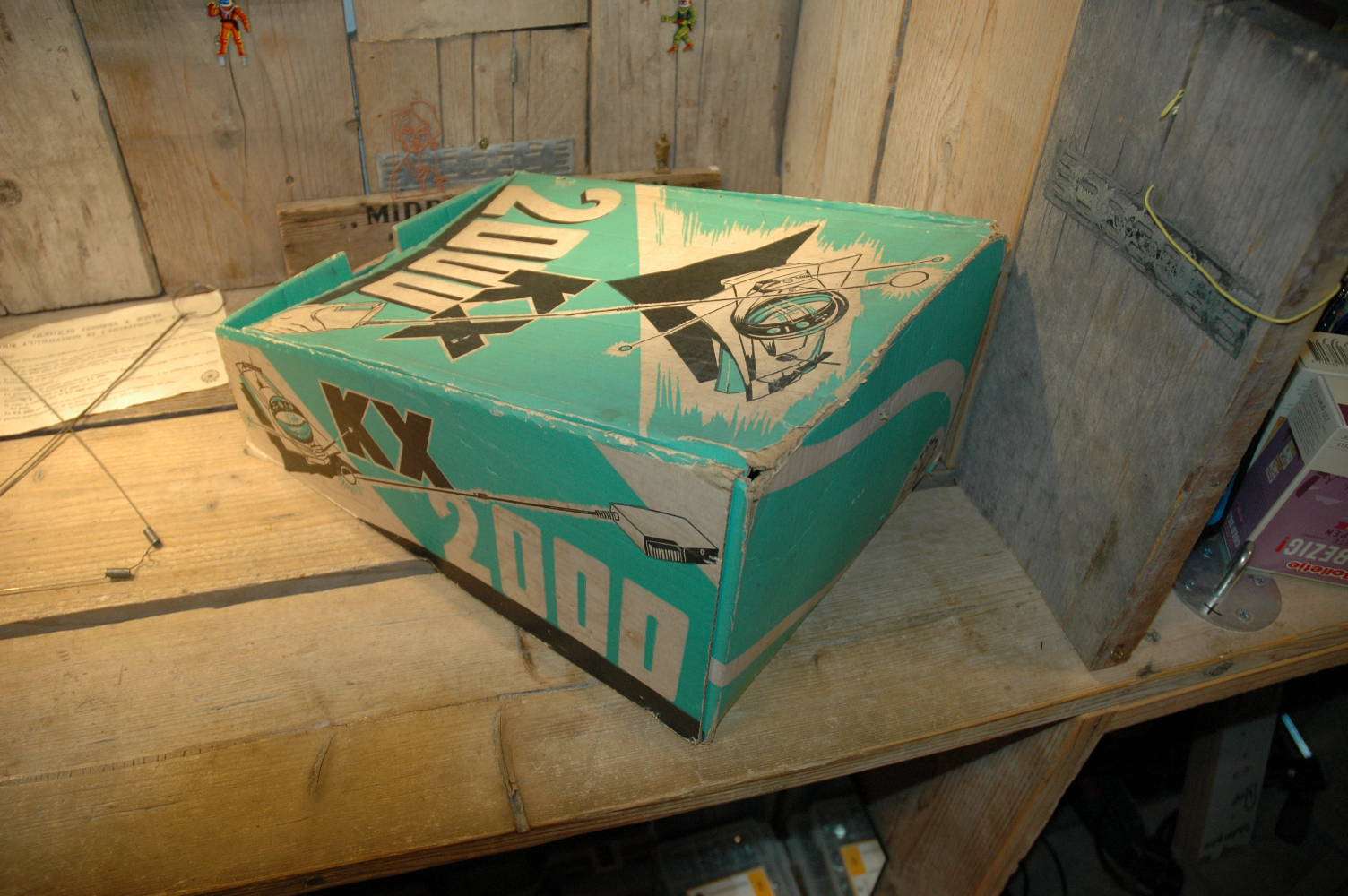 SLJ – KX 2000
This spaceship KX 2000, made in France in the mid sixties by SLJ is cool in many ways, let me explain.
First its made in France and not in Japan.
Second, its wireless controlled and is one of the first toys with this technique
Third, it says" SIXTIES "  I can just be put in a sixties interiour and will fit there PERFECT.
Fourth: Its complete with all the antennas and undamaged.
Fifth: Its probably one of the few examples left, complete with original box. !
Sixth: It looks awesome, what a great design !
Shall I go on ?
I found this spaceship in Belgium ( yes close to France )  recently. Its in PERFECT and complete condition and is even in working order. Its made out of durable plastic with several big antennas 🙂 For me its one of the coolest spaceships. In action the toy can be steered with a remote control it has lights, a turning antenna and a cool space look.
Even better is the fact that this spaceship is accompanied by its original box and instruction manual .Never saw it before in the open market, books or auctions…
SO overall…. the condition of the spaceship is excellent and its complete and in working order. Complete and all original with the original remote and antenna as well. Even the plastic antenna for the spaceship is present ! The box is original and has some small tears and a few minor clear tape repairs but overall really an excellent box for this toy.
This KX 2000 Spaceship is very very very rare, scarce and hard to find. I had one many years ago and never saw an other one in the market or in auction.. Estimate is that only a handful of these have survived and are known to exist.
Extremely rare and scarce space toy from the sixties, made in France by SLJ and named: KX 2000   cool or what ! 🙂
CFP:  Contact me For Price    at    boogo.nl@gmail.com