Project omschrijving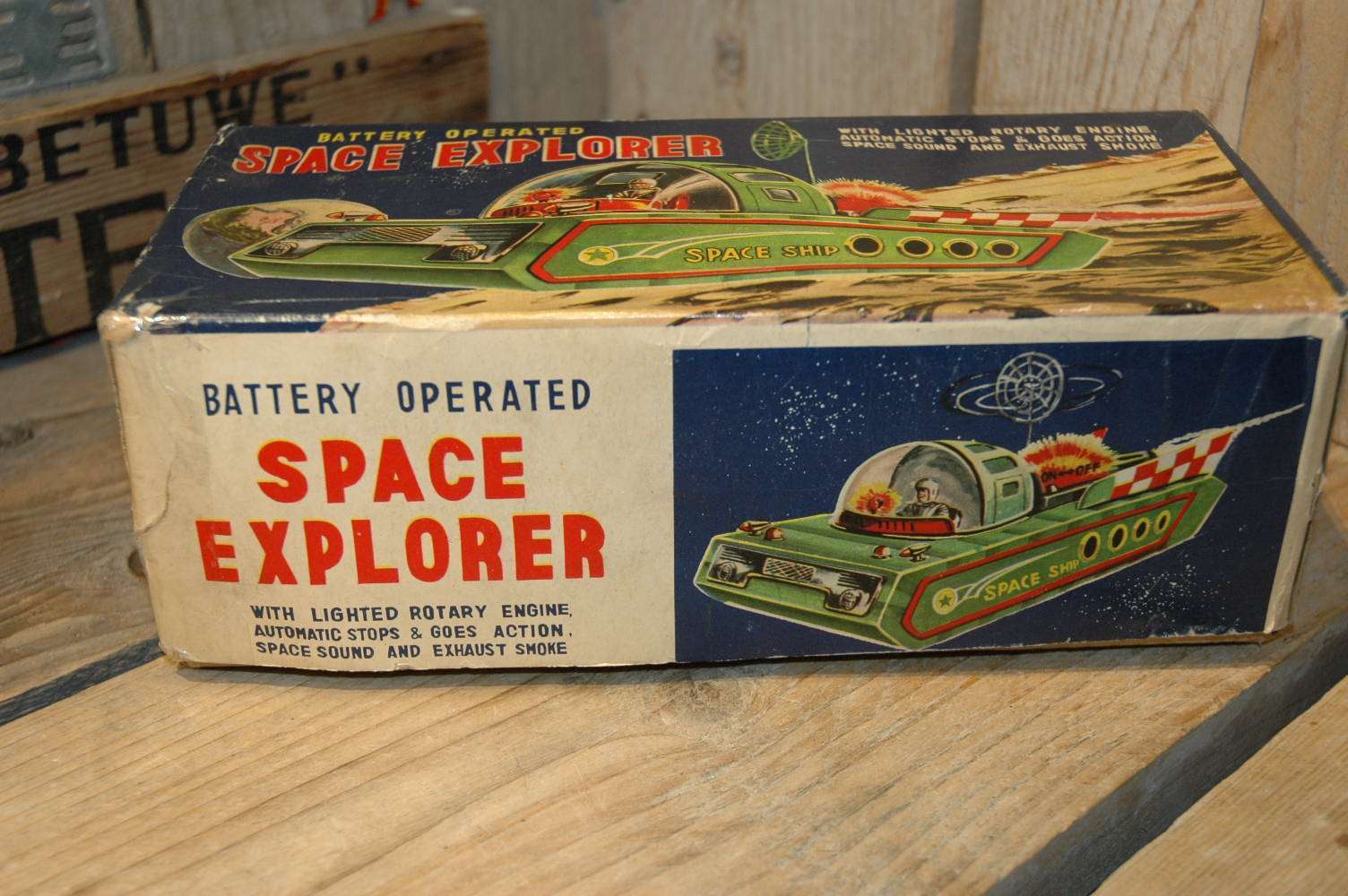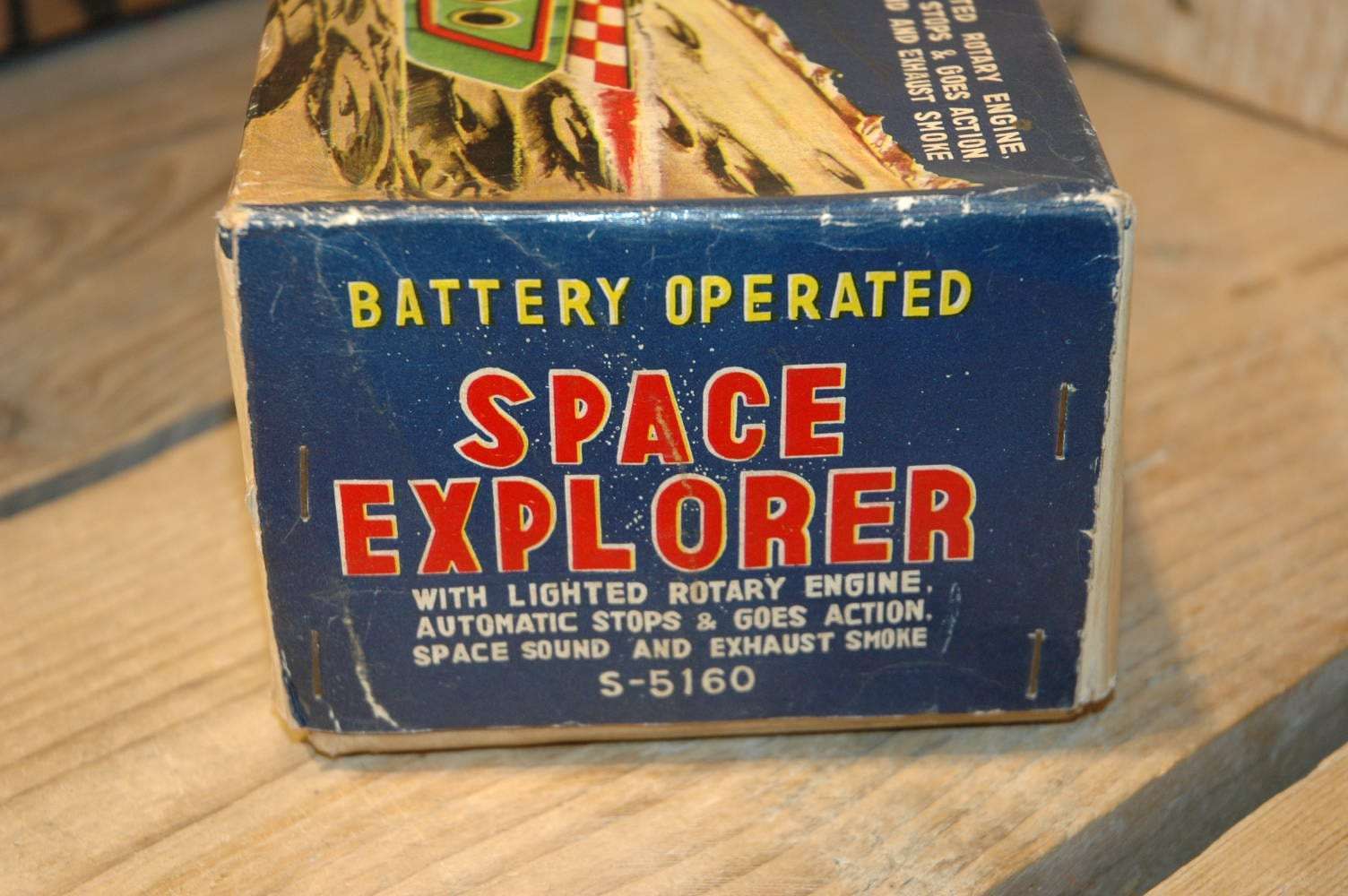 S&E – Space Explorer ( Planet Cruiser U.N 751 )
This is perhaps the most mysterious space toy in the scene.  This is the third time this toy crosses my path and the second time it comes with a box. I found this one In Italy in 2018 and the toy was sold as not working.
S&E made this toy that is listening to the name: Space Explorer.  The toy itself bears the name Planet Cruiser UN 751.  Made out of lithographed tin, battery operated ( Runs on 3 D-Cells ) and comes with start and stop action, swiveling light in the motor section and smoking action. The toy is absolute rare and scarce and at this moment only 2 boxed examples are known to exist… this is one of them 🙂 I never saw an other one in auction and neither I am aware of a collector who has this toy boxed.
I had to take this one apart to get it going again. I repaired one before so I have the experience to open and close these toys without doing any damage.
A loose wire to the motor was the main problem here. I checked all the solderings and the rest of the toys internals, oiled the smoking unit again and checked triple before closing the toy again.  It works like a charm ! 🙂 and even works with smoking action.
The condition is excellent but there is some corrosion at the back of the spaceship. A leaking battery caused some corrosion but the damage is minimal and only some spots at the bottom and the back are left from this leaking. The rest of the toy is absolute excellent, antenna is original and so is the box.
Plz make no mistake here..S&E planet explorer is an absolute rarity in this working condition with original box !  2 boxed examples are known to exist.  Did I mention the toy works perfectly with all the actions ! ? 🙂 it does !
CFP:  Contact me For Price      at       boogo.nl@gmail.com