Project omschrijving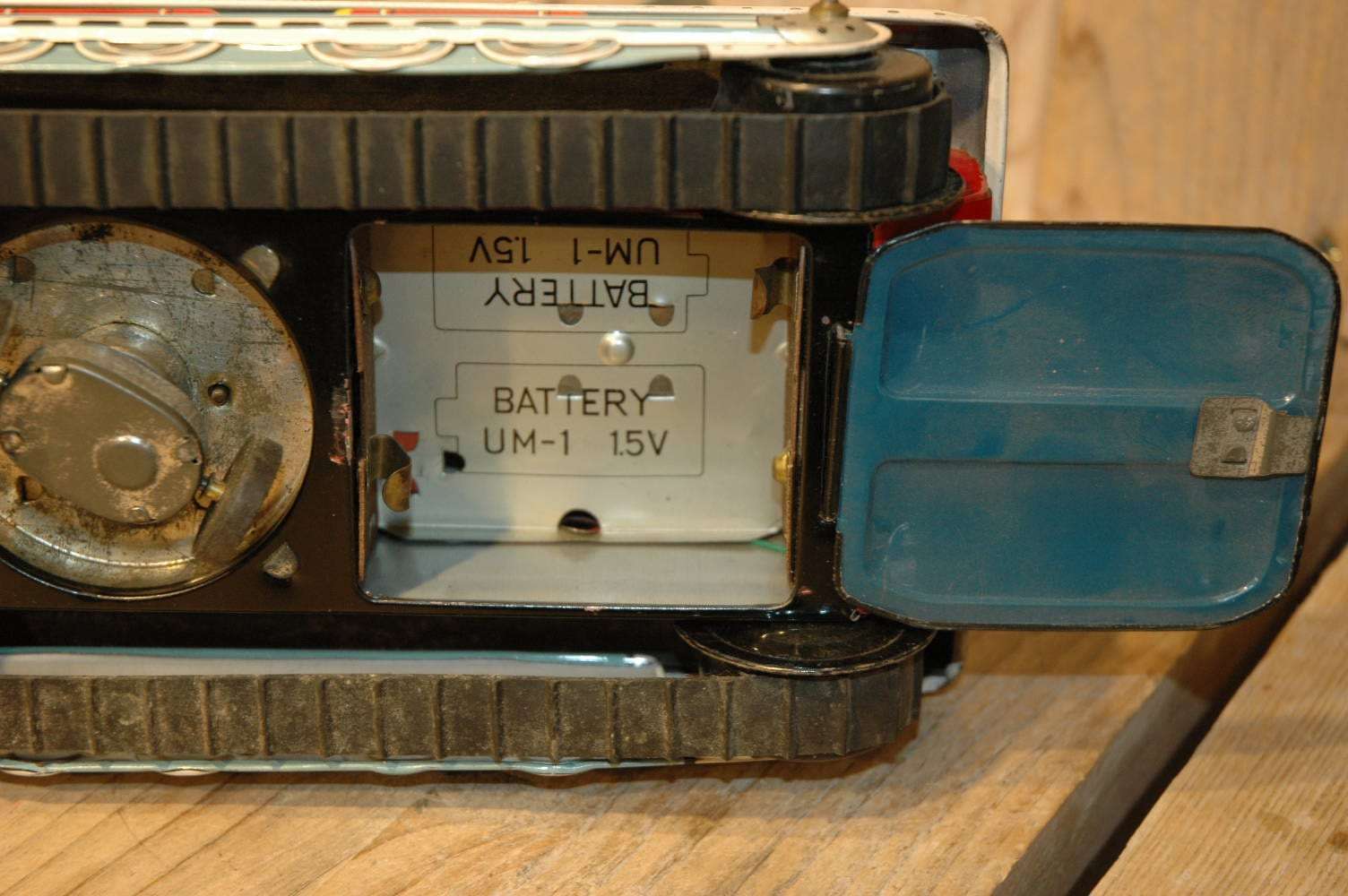 Sankei – Moon Patrol Vehicle X-5
When I found this toy about 2 years ago in Italy I never realized I had such a scarce toy in hands. I found out only later because I found a second one in dark blue and than realized…. hey I also have one in white…. I compared, and found out the one I found in Italy was not only just white.. its a rare and scarce variation of this already very hard to find toy…
Build in Japan in the early sixties. Moon Patrol Vehicle is a wonderful space toy that leaves nothing to the imagination…. Its all there… bump&mystery go, light laser gun, rotating turret, astronaut, light, space sound, tracks, antenna, more antenna and MORE antenna… what a fantastic space toy and one of my personal favorites for sure.
Made in at least 2 color variations and this white one looks like it was one of the earlier versions. The dark blue you see always is produced later in much bigger quantities. This one however is a rare and ultra scarce white variation that was only sold in Italy buy the way.
The condition is excellent to near mint. All complete and original with the original springs, red and blue knob, tracks, all is original. The always missing antenna is present as well.  The toy is in working condition but the gun and antenna does not always spin and rotate in action. I dont want to open up the toy for this.. would be a pity !.. the new owner can decide to repair this minor flaw.. or not 🙂
Make no mistake here… you will probably never see this variation ever again. I personally believe its MUCH nicer than the dark blue variation. Complete, all original with original antenna, clean battery compartment and perfectly working.
Ultra rare and scare SanKei Variation in WHITE !! WOW
CFP:  Contact me For Price      at      boogo.nl@gmail.com