Project omschrijving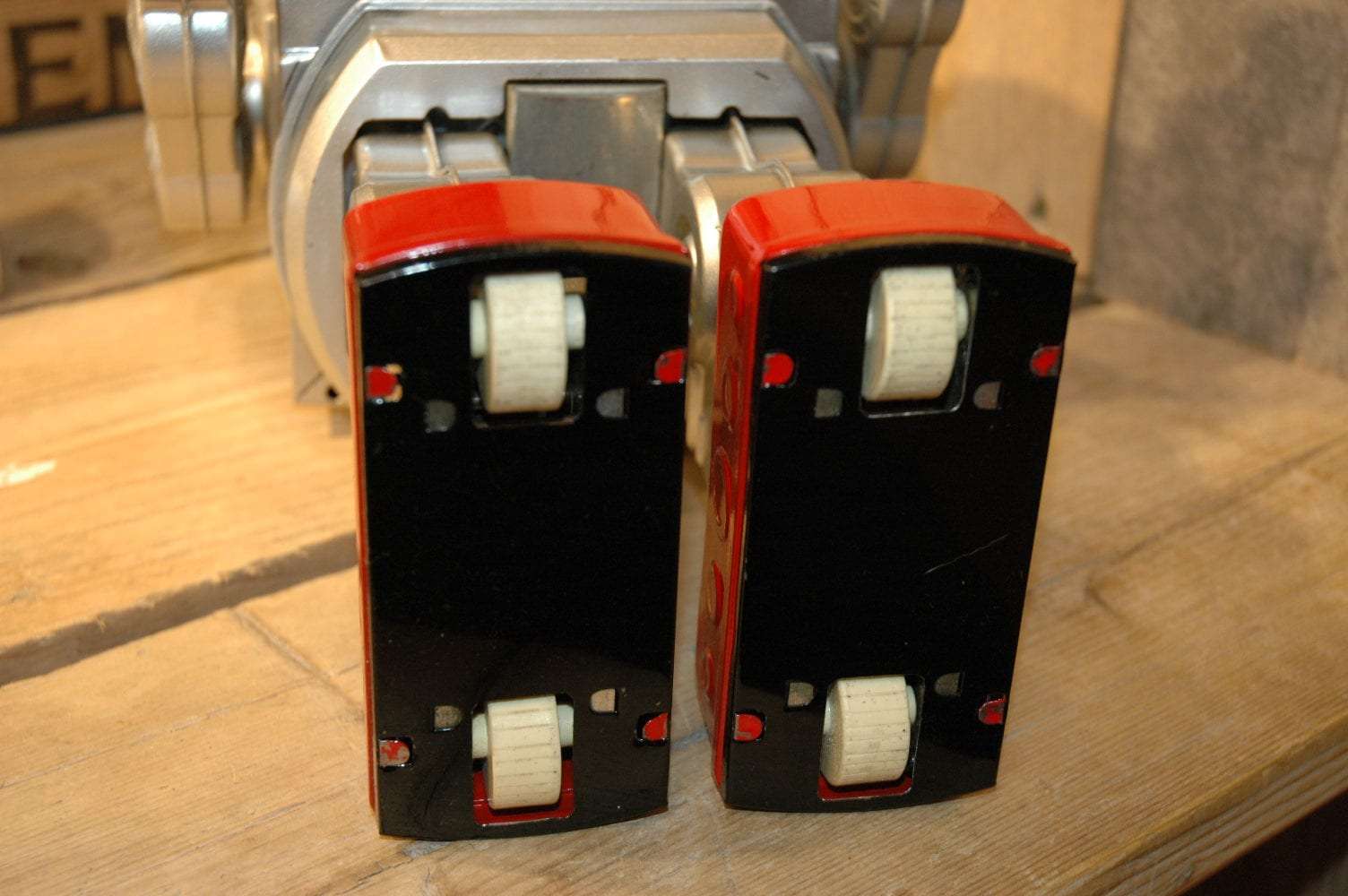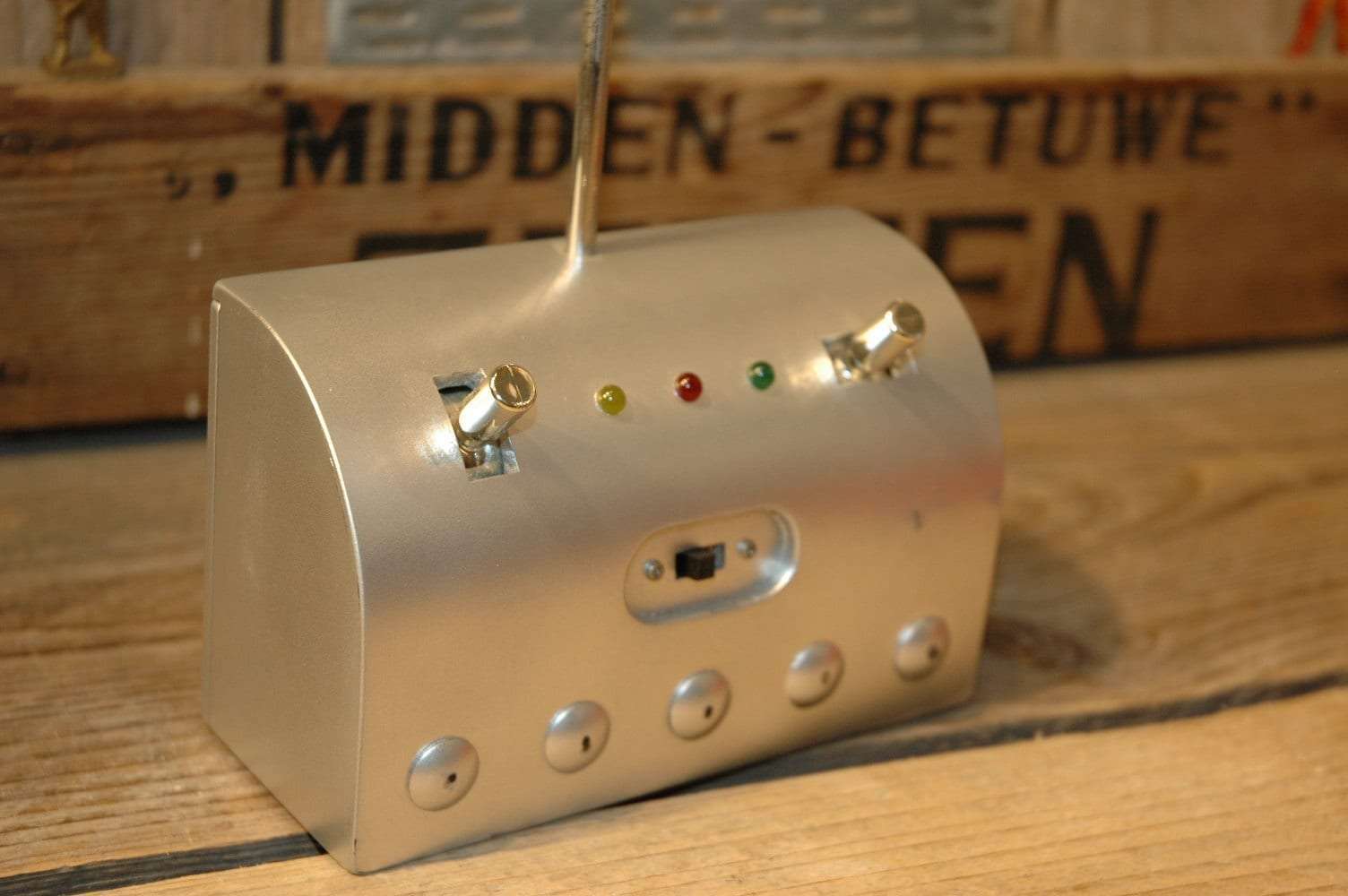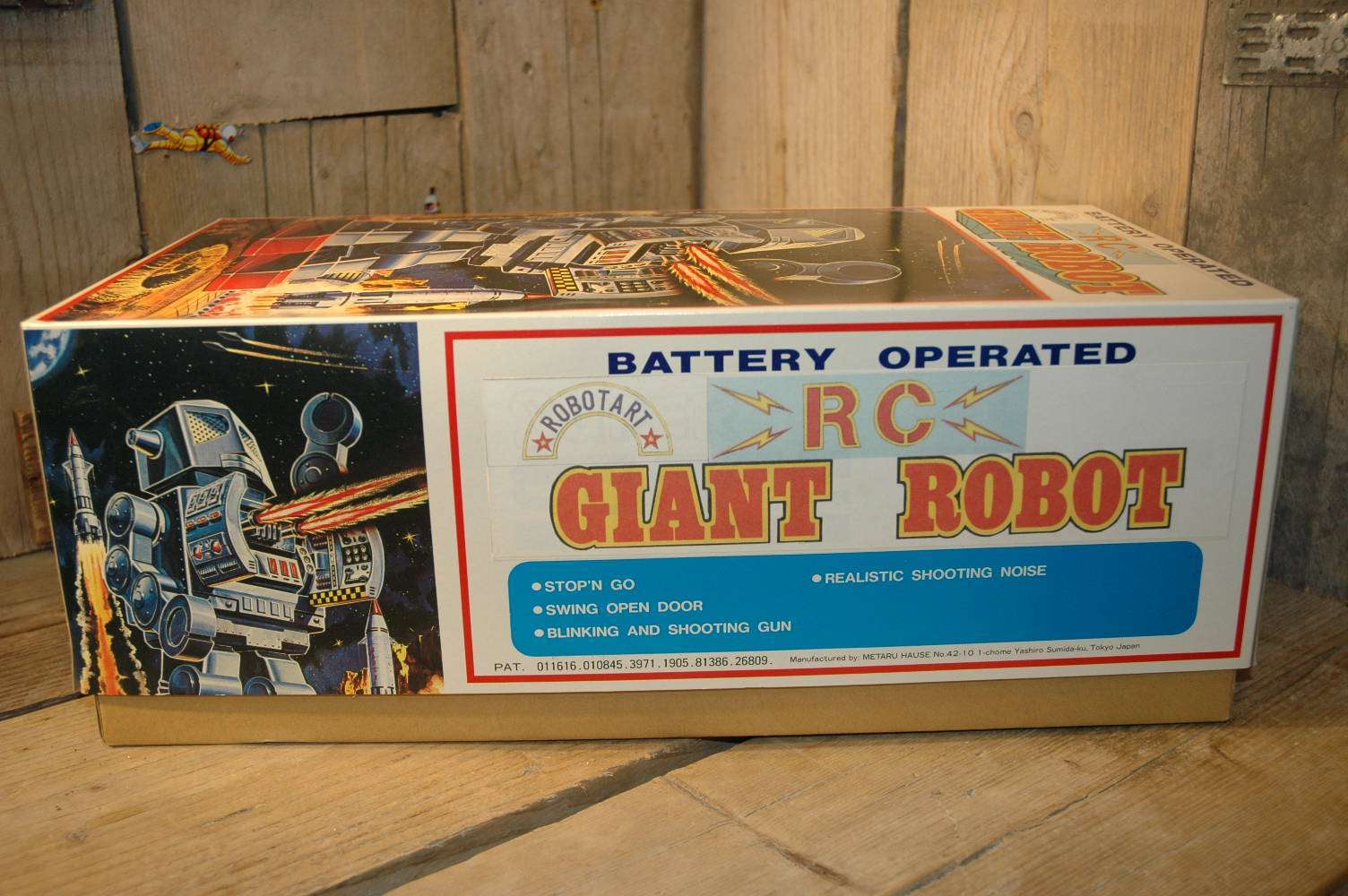 Robot Art / Osaka Tin Toy Institute – RC Giant Robot Prototype.
When Mr. Shinji Miyazawa quit his job at Metal House he started his own workshop (Robot Art) and continued his work by drawing and making creations for Osaka Tin Toy Institute and some other Japanese companies as well.  When he died in 2013 he left a real treasure behind… his work !.
This Giant Robot looks pretty common at first sight but its NOT ! This is a working prototype of an Radio Controlled Robot. The robot was never taken into production.  The complete internals of this prototype robot are handmade. There are 2 motors inside each foot ( yes in the feet 🙂 to make the robot go not only forward but this also allows the robot to go left and right, all controlled by a remote control unit.
Also the lighted eyes and the gun with opening doors are controlled by the remote control. The shooting sound is electronic.  The handmade remote control is exclusive made for this robot as well.
In action this heavy ! robot ( because of all the mechanism and electronics ) takes 4 C-Cells at the back and a 9 volt battery in the remote control.   The actions are forward, left, right, lighted eyes and shooting guns, all controlled by the remote control unit. There is an antenna on top of the robots head and this time the antenna is not only looking cool, it really has a function because it's connected to the RC mechanism 🙂
When I received the robot it was mostly in parts and partly build up. Thank god there were some good pictures and drawings so i was able to build up the robot again into its full glory..
The robot works fine and strong and comes with a special made sample box that was made by Mr Miyazawa himself under his "robot art" licence. An unique example. RC Giant Robot Prototype in working order with original special box.  Again this is a real piece of robot history. looking at all the work and effort that as put into making this robot, i am very sure that this robot will never be produced as a final product… A rare prototype robot, a real piece of Japanese Robot history…
CFP:  Contact me For Price       at          boogo.nl@gmail.com