Project omschrijving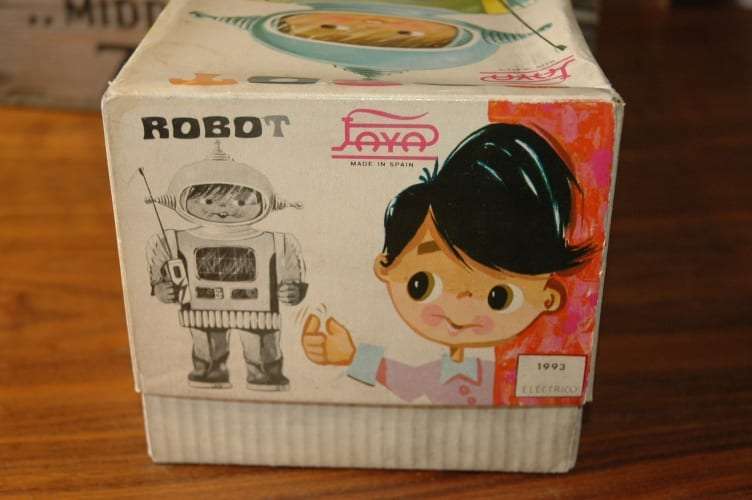 Paya – Robot a Resorte Orange variation
Surprisingly these robots were not made in Japan but in Spain. They are produced by Paya and were available during 1967 – 1971. An exact date for this robot is very hard but it must be somewhere in this timeframe. Made in several variations ( I have seen 3 or 4 different variations. ) This is most rare one, the orange robot variation. The robots mechanism is made out of tin while the outer parts are made of plastic. A pretty fragile robot and I understand now why not many survived.
In action this robot walks forward ( on wheels ) his arms swing and there is light action in his head and chest. The robot takes 2 C-cell batteries but the room for them is very tight. The battery compartment is clean and the robot works perfect. Paya Robots belong to the most rarest plastic non-japanese robots. You will never see these in ANY condition in the open market, very scarce robot. This is a near mint example that comes in its original box. I found the toy in the US.
The condition is near mint and there are no flaws to mention about this robot, no cracks, no missing parts and even the always missing antenna is present. It comes complete with the original box in excellent condition. A very rare and scarce robot, never to be found in the open market these days.
CFP:  Contact me For Price    at    boogo.nl@gmail.com