Project omschrijving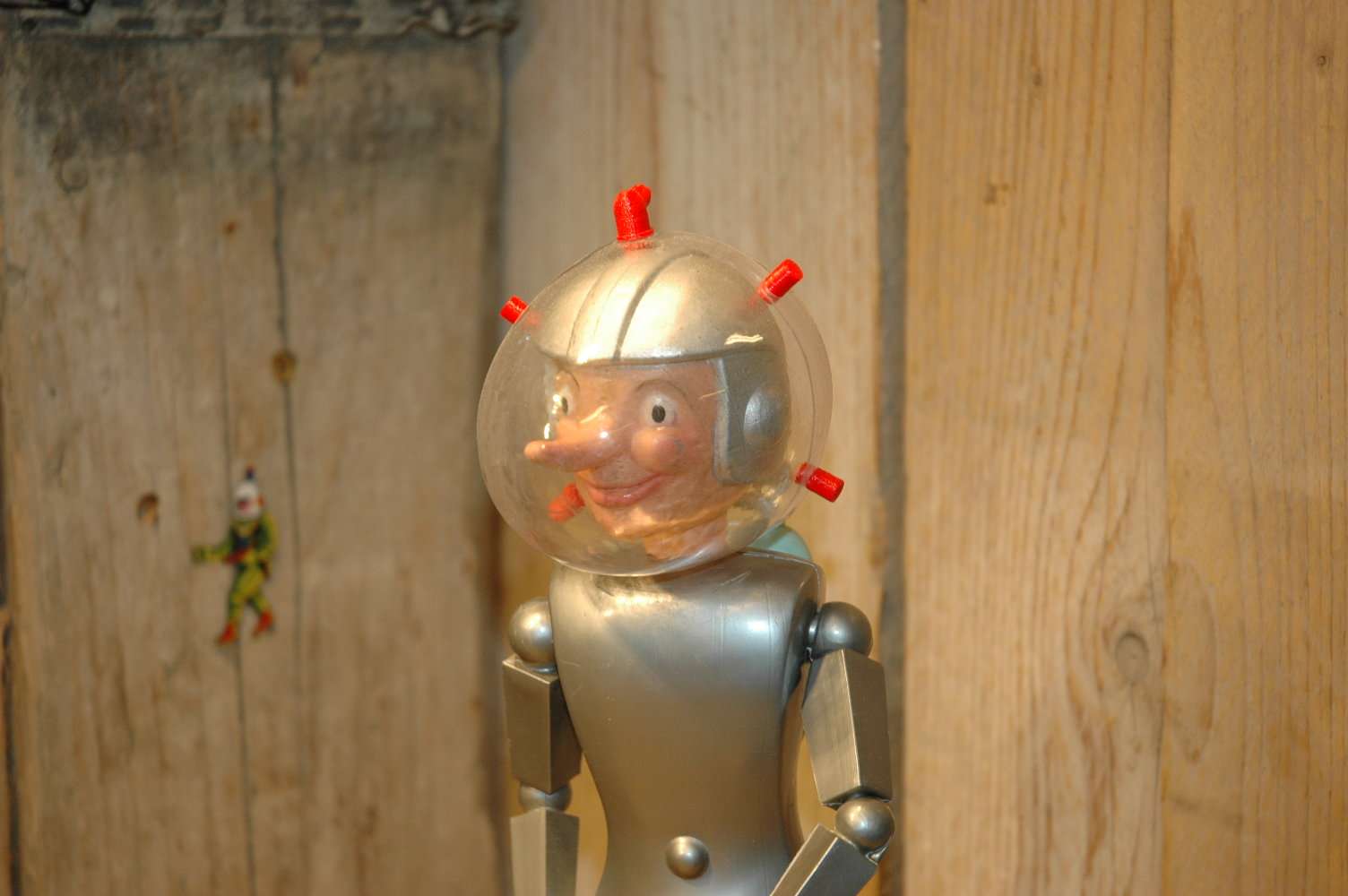 OsKar – Pinocchio Spaziale
Of course..from ( and made ) in Italy ! 🙂 Made by a company called OsKar.. designed by Dan Voivod and made in the mid sixties.
as far as I know there are 2 variations of this robot.  I had the other one before but never this one…
Pinocchio is made out of plastic and this version seems to be less fragile then the other one I had in the past. those have many problems with brittle plastic but this one does not seems to have that problem.
The robot is in perfect condition. the red parts on the helmet are 3D printed reproductions. The dome i am not sure if its original or not.. dont think so but i dont have anything to compare… Fits the robot perfect so could even be original as well..
no missing parts.. a small repair to one of the feet ( joint leg / feet )
Further the robot is in wonderful condition and will really be a very nice addition to your robot and space toy collection.. Ultra rare and scarce !!!
CFP:  Contact me For Price       at        boogo.nl@gmail.com