Project omschrijving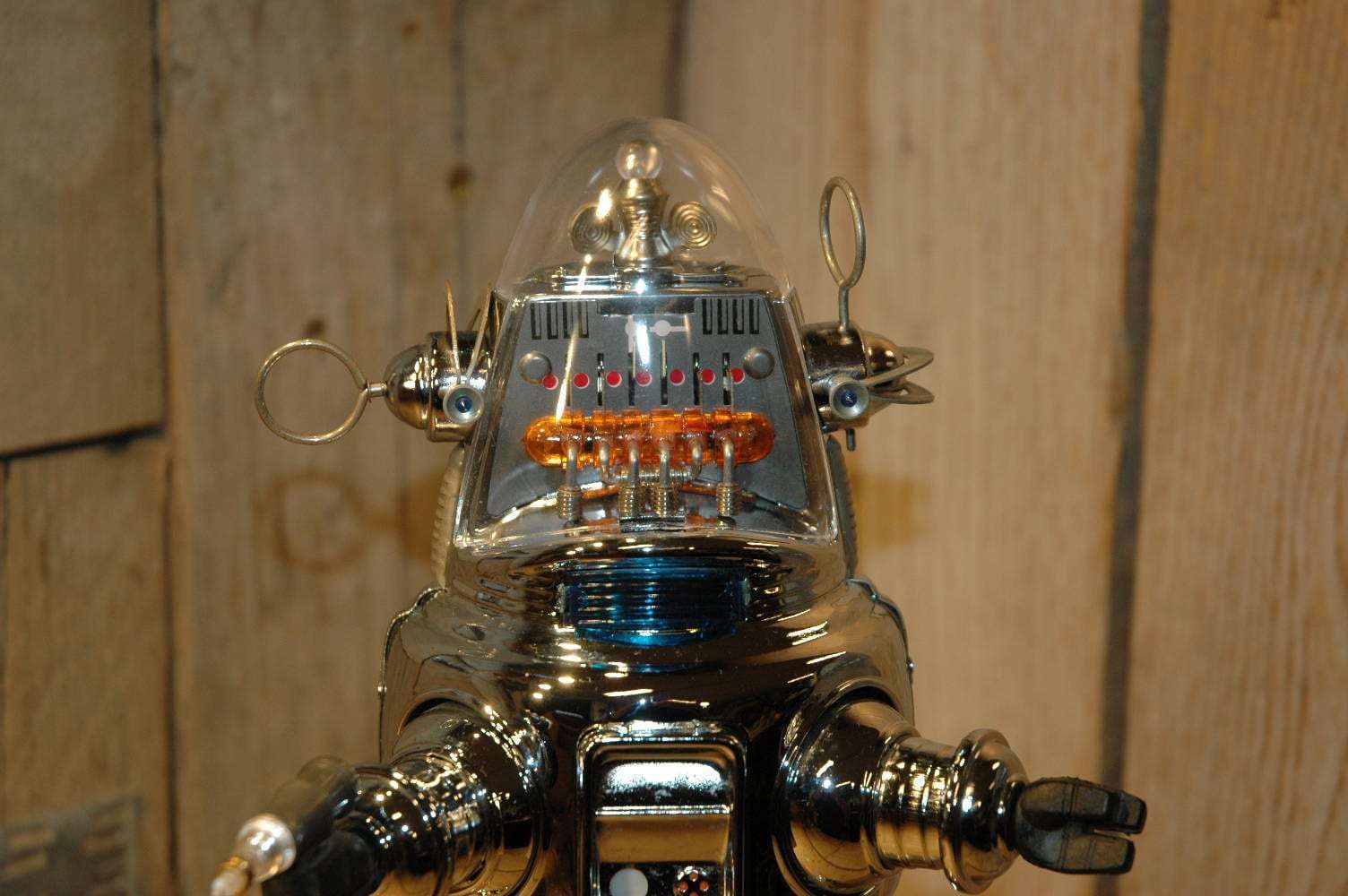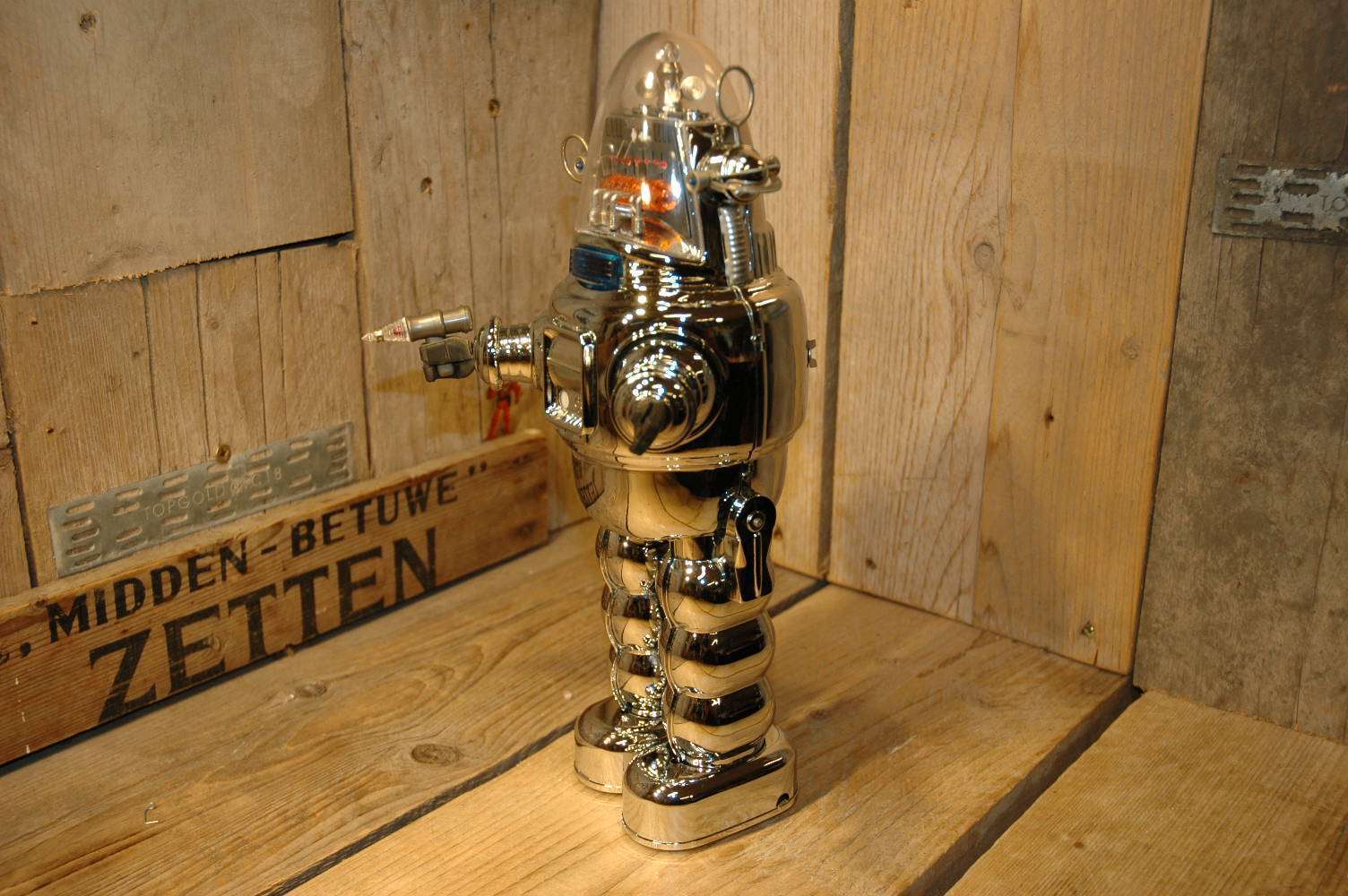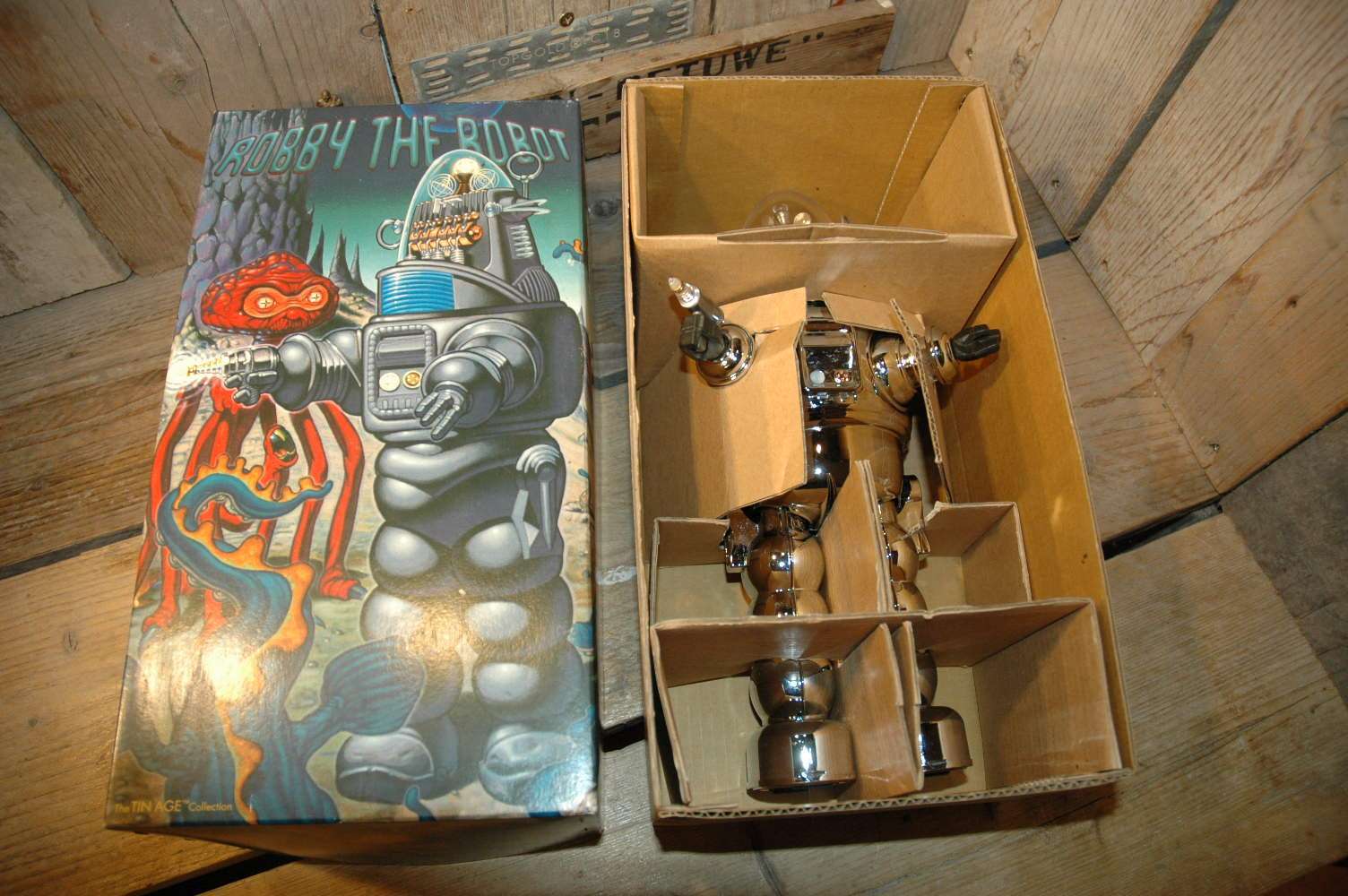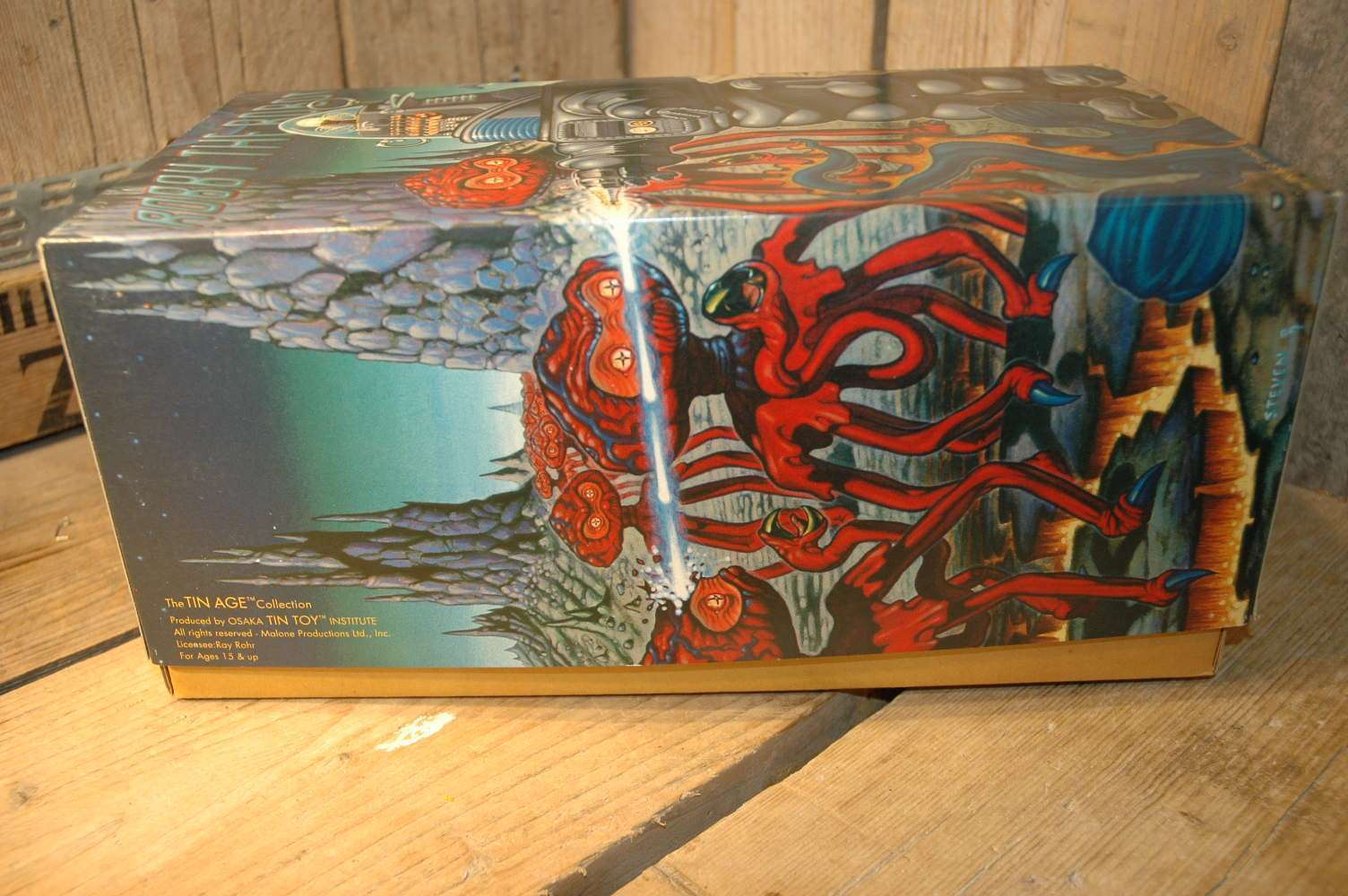 Osaka Tin Toy Institute – Robby the Robot   Chrome version
I found this robot in Japan in the workshop of Mr. Shinji Miyazawa in 2013.  After Mr. Miyazawa passed away his tools, toys, samples and prototypes were sold by his friend and I bought a lot of stuff. Boxes and boxes filled with rare toys, samples, tools, drawings and prototypes came to the Netherlands and this robot was part of that lot.
The robot comes in its original box and is numbered 0000. which indicates that this was a sample run or prototype. I can not remember I have ever seen this robot in chrome anywhere around.  In that lot were other colour samples in different shades of grey as well by the way.
The robot is complete, and fully functional and you need a cloth to grab it because the chrome is so shiny that ever fingerprint is fully visable when you touch it 🙂 would be an easy job for CSI 🙂
In mint condition, unplayed with, fully functional and with original box and inserts.  Ultra rare and scarce robot. Coloursample / Prototype.
CFP:  Contact me For Price          at         boogo.nl@gmail.com