Project omschrijving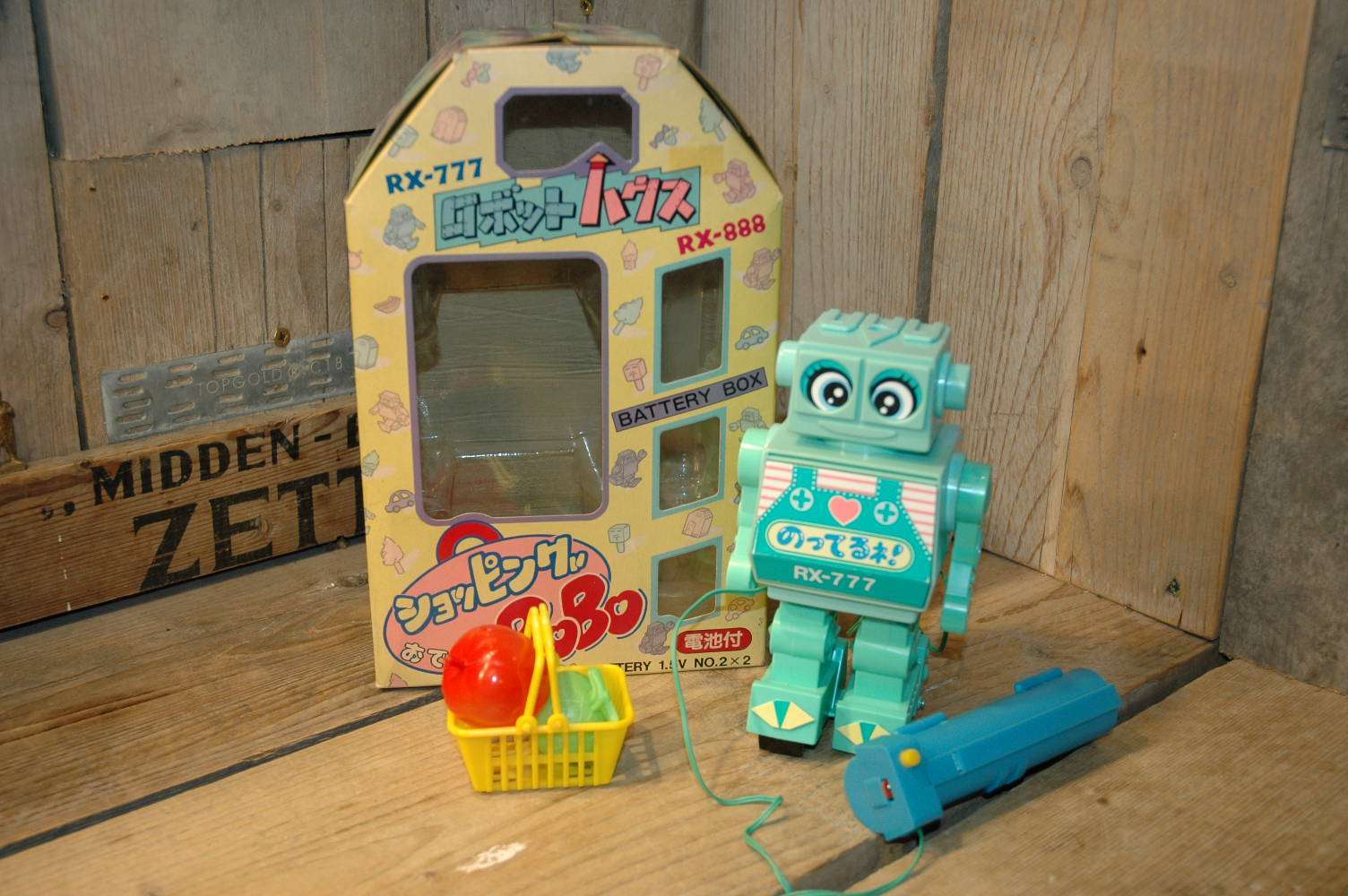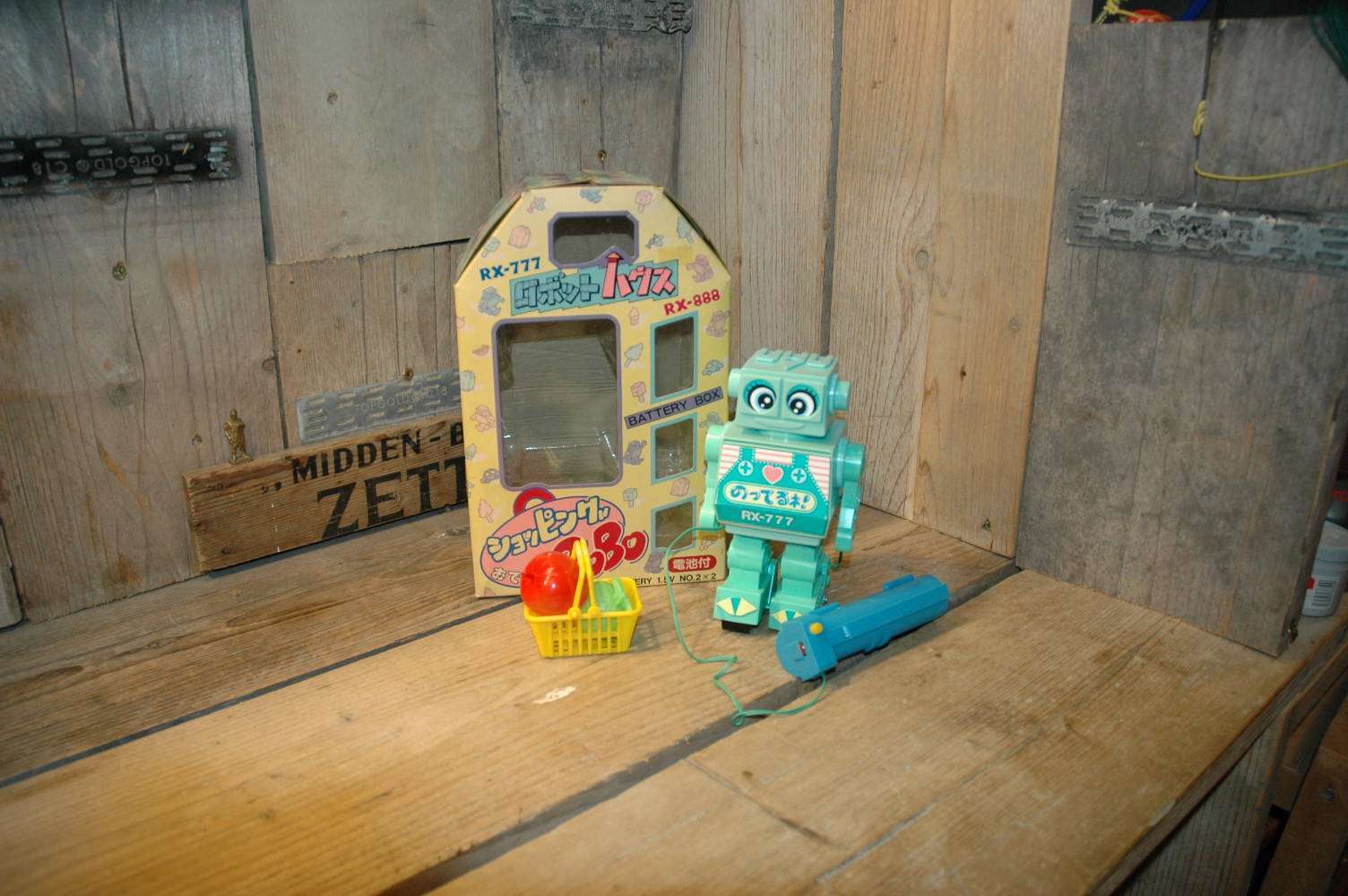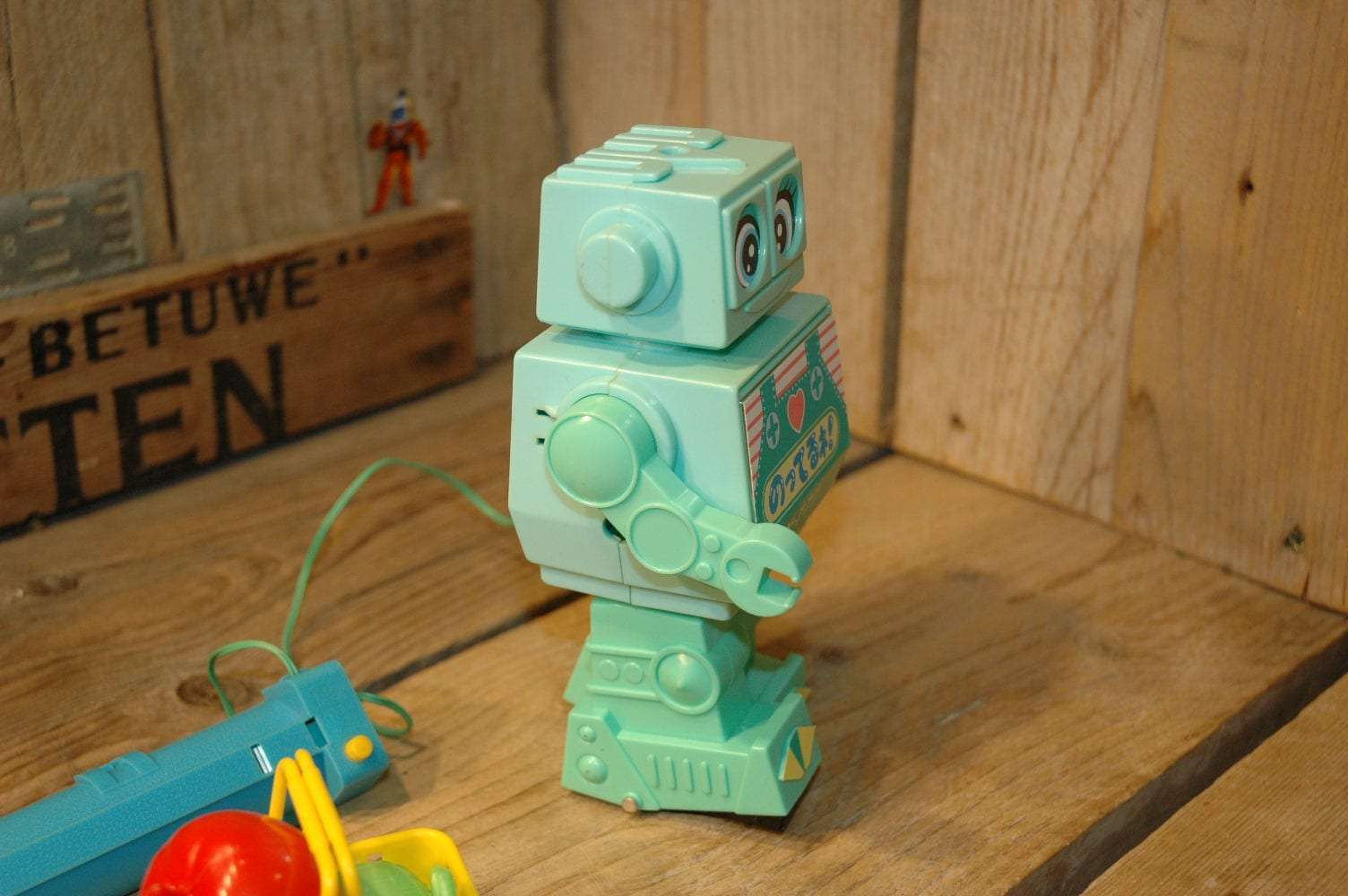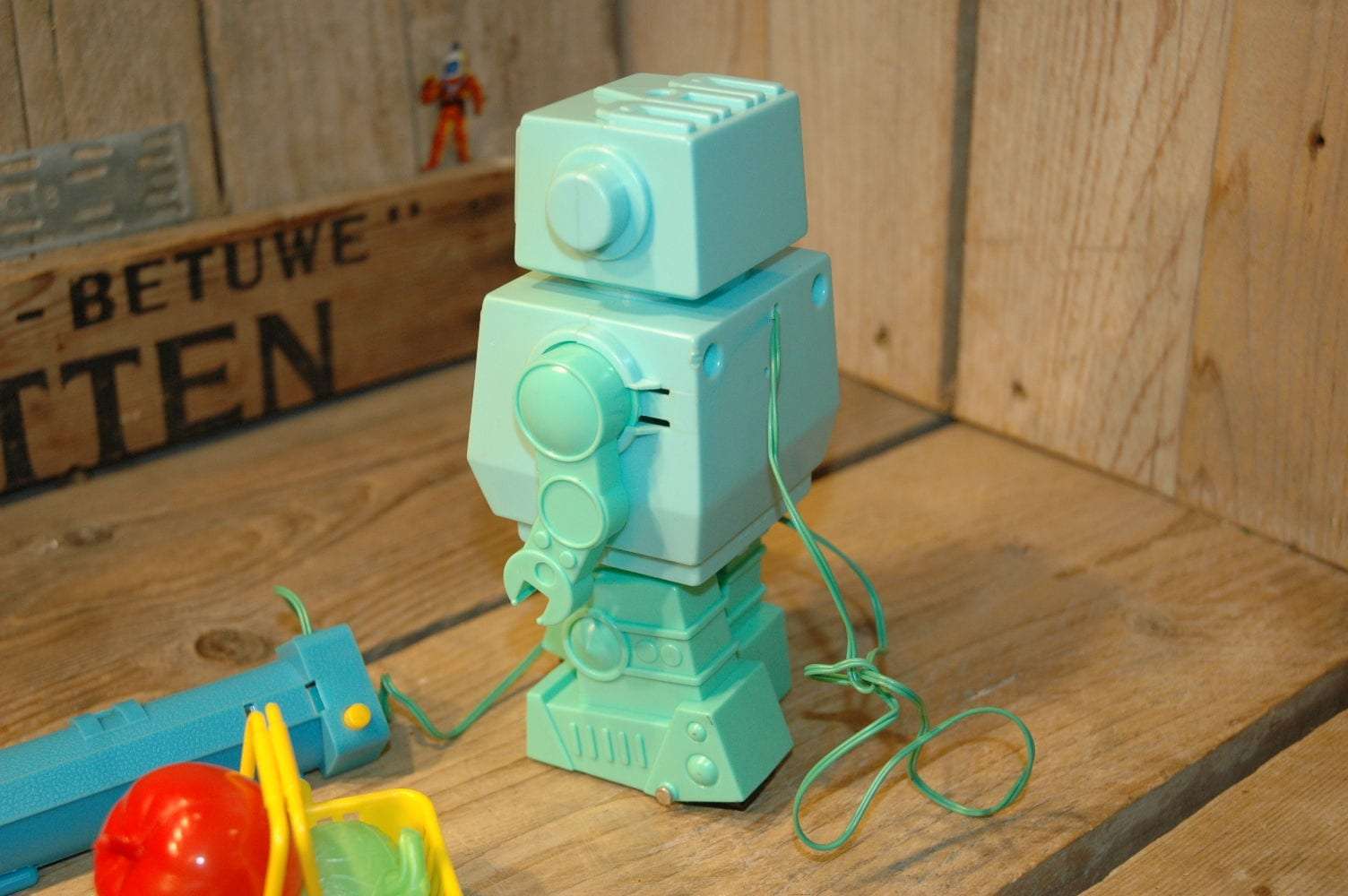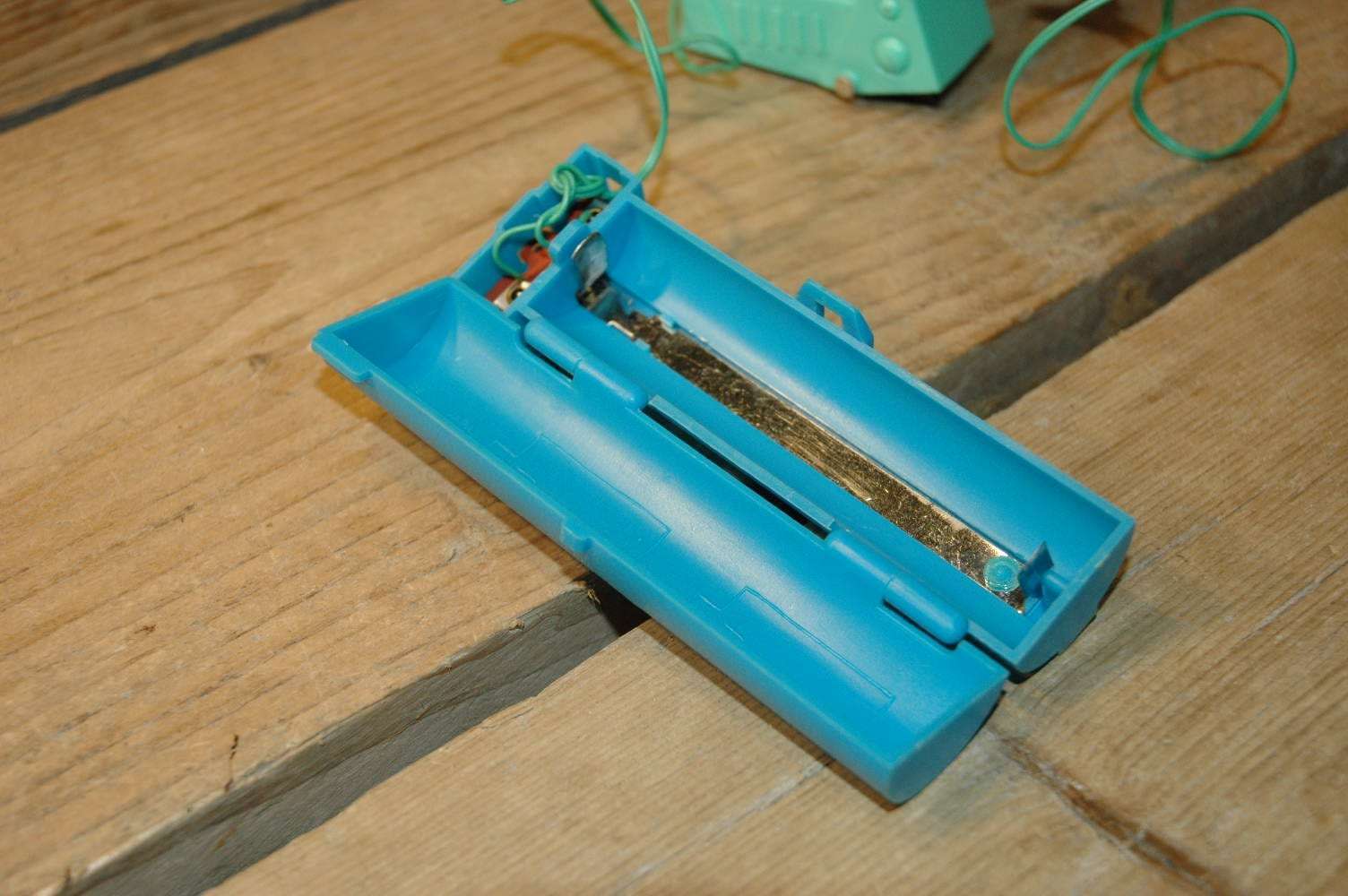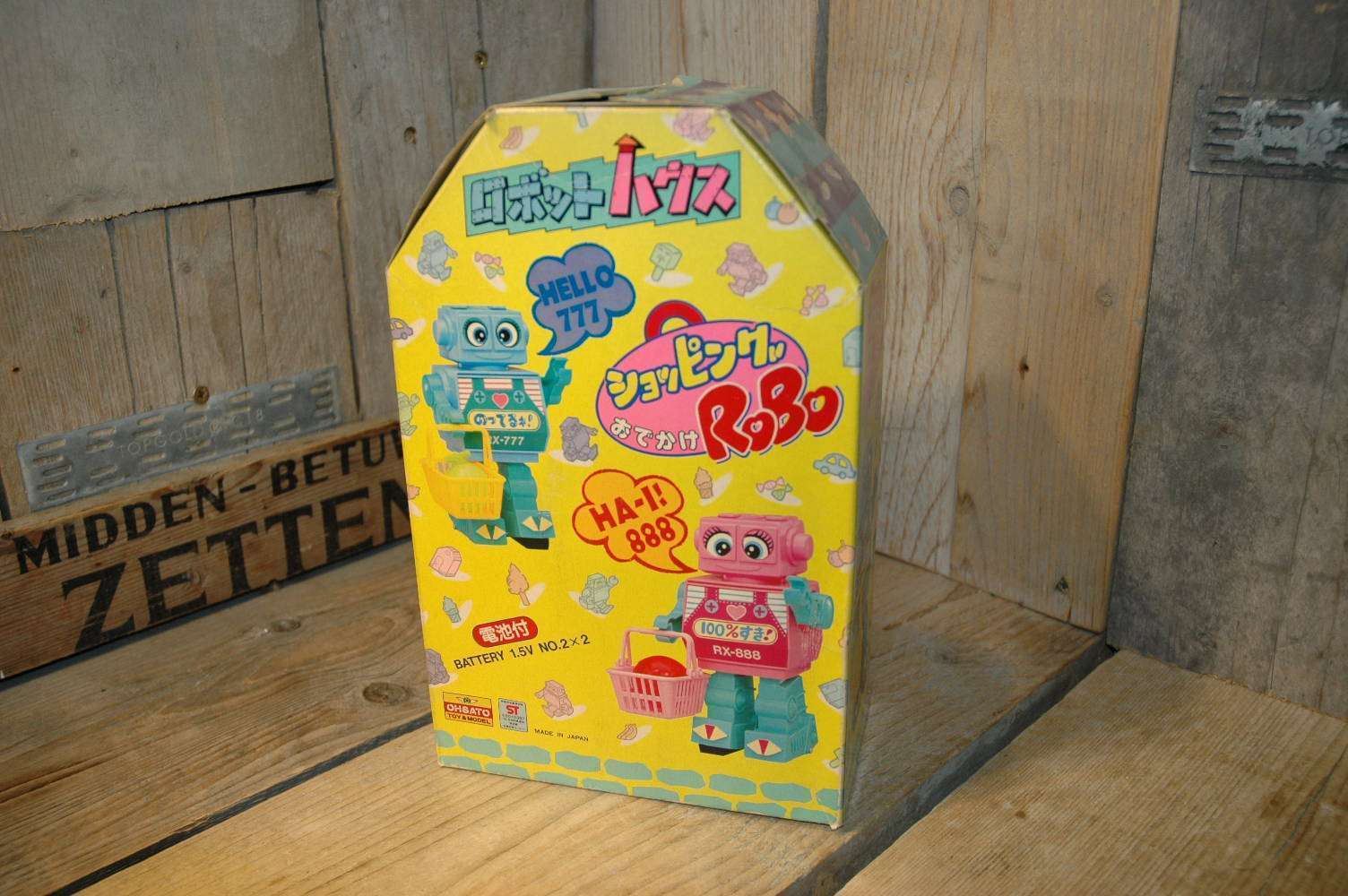 Ohsato – Shopping Robot RX-777
This Robot has its own house 🙂 Take a good look at the box and you can see what I mean. There is more… This robot has also his own shopping basket AND has its own fruit 🙂 Yes you are looking at the "well known"  Ohsato RX-777 Shopping Robot 🙂
Made in Japan in the early 1970`s only for the Japanese Market. There is also a Pink variation called RX-888. Looks like a boy and girl robot because the other one is in blue and this one in pink.
Dont make any mistake here… this is a very rare robot that you will probably not see very soon again. It only showed up once in the Mr Mint auction but never saw it anywhere else. You will never see this one in the open market.
The condition is excellent to near mint and the robot and accesoires are mint. The robot is powered by a remote control. RX-777 Robot comes in " his 🙂 " original "house"  that has all the inserts. The robot works fine and strong.
The plastic made robot, remote and basket are mint, never played with. The box shows shelfwear but is perfect and complete, no tears or whatever.
A very rare robot made for the Japanese market in the early 1970`s I have no information about the manufacturer but  I can be mistaken but I see a lot of Horikawa influences…
CFP:  Contact me For Price    at    boogo.nl@gmail.com