Project omschrijving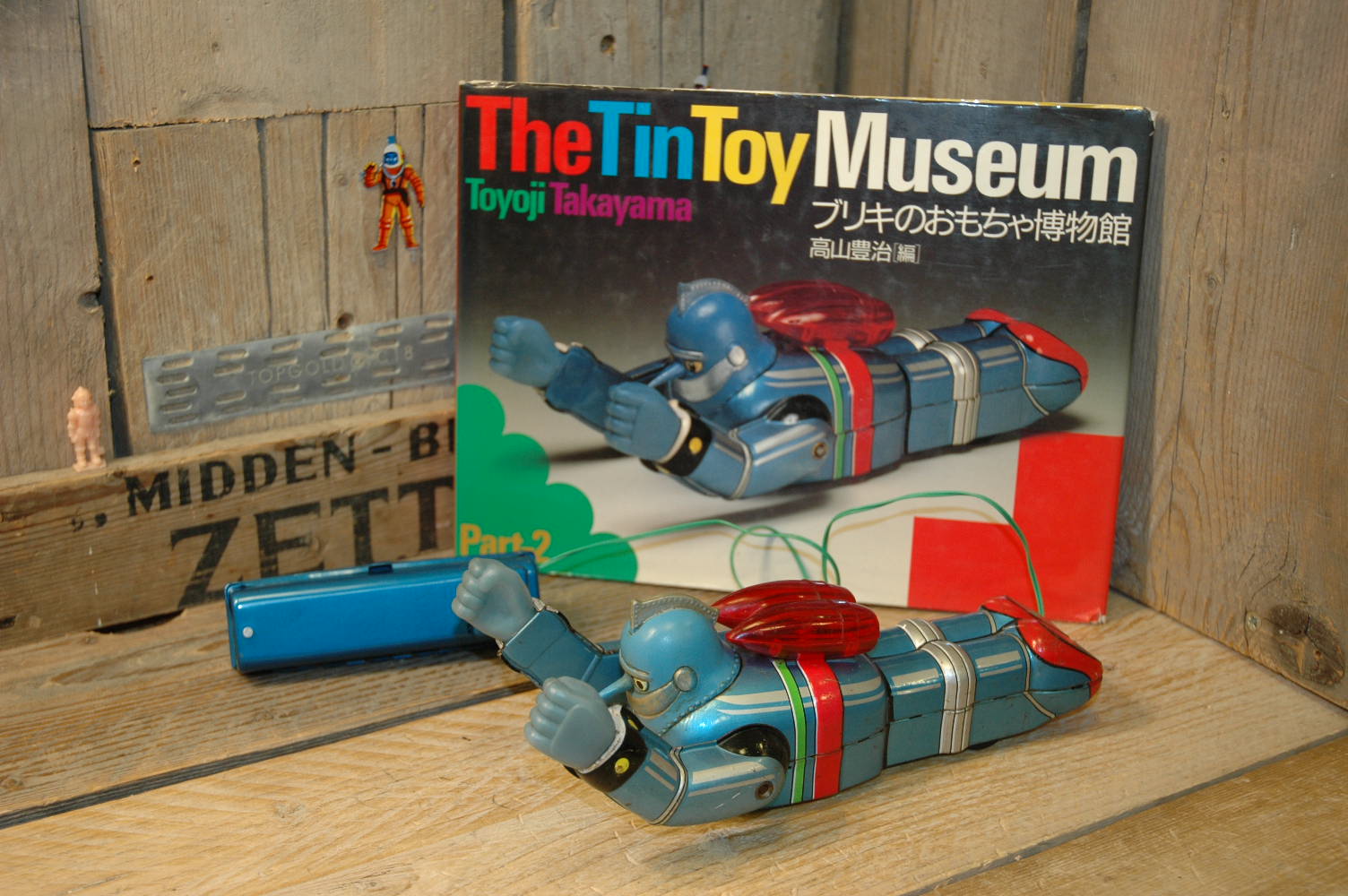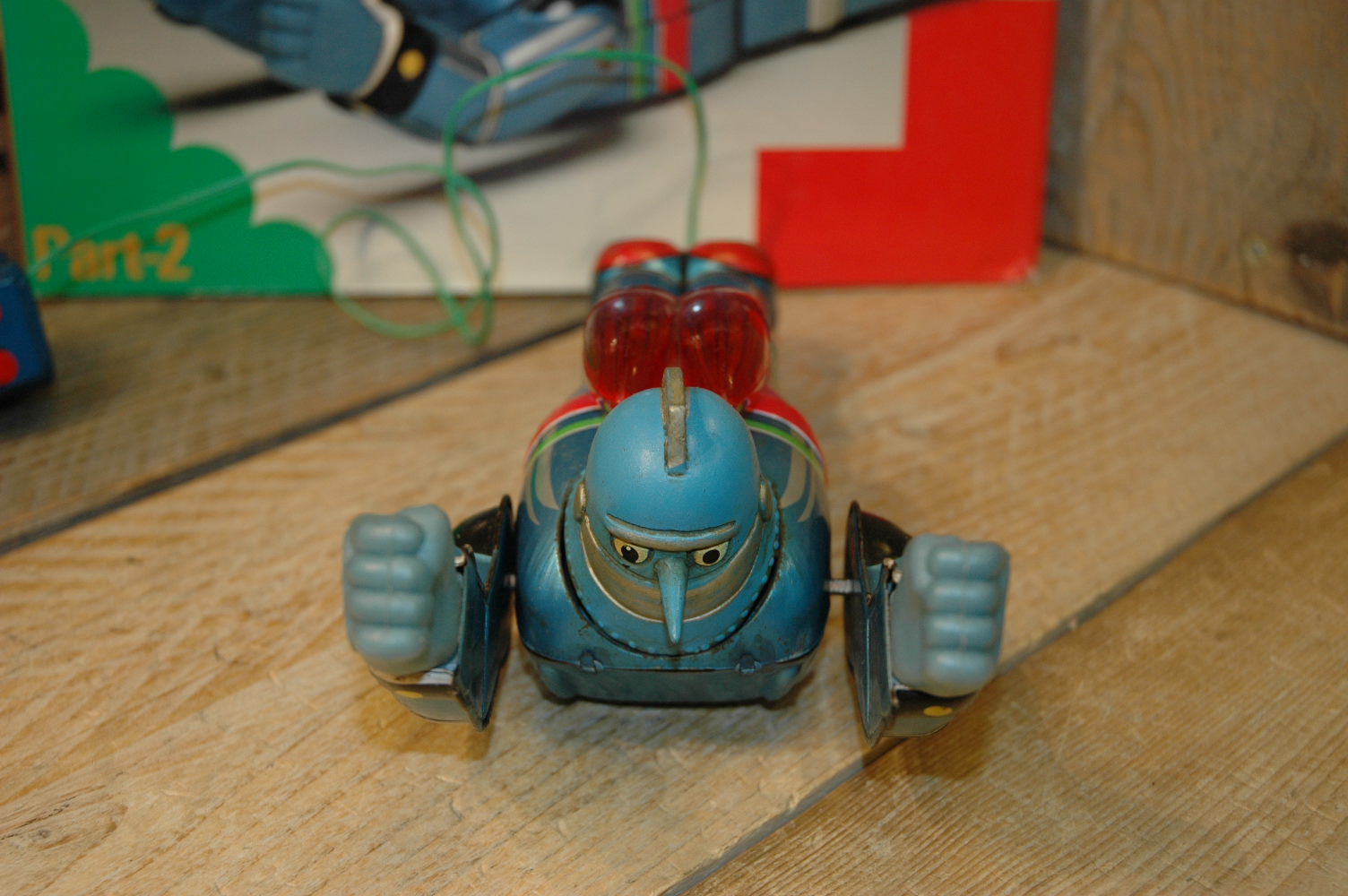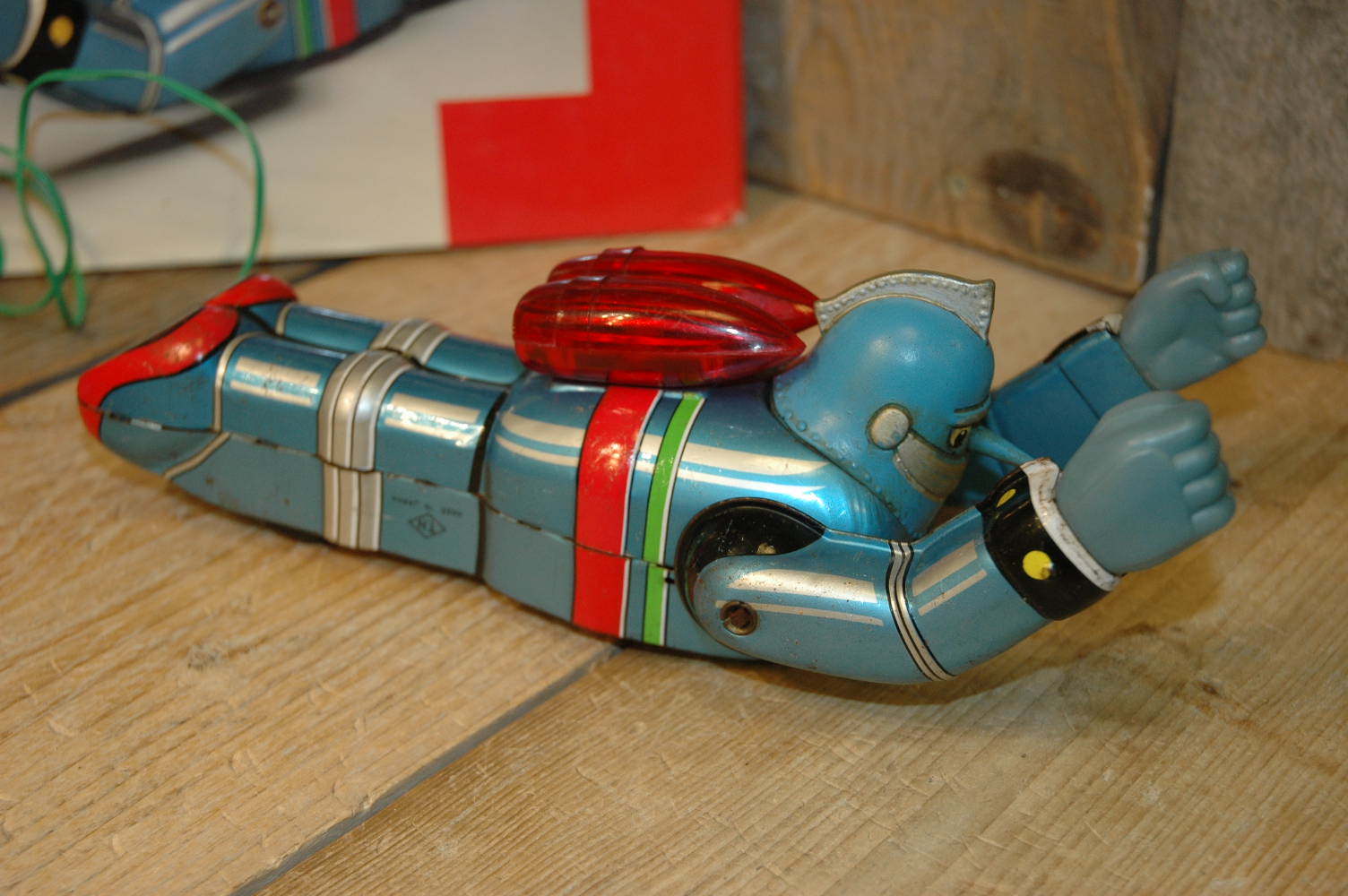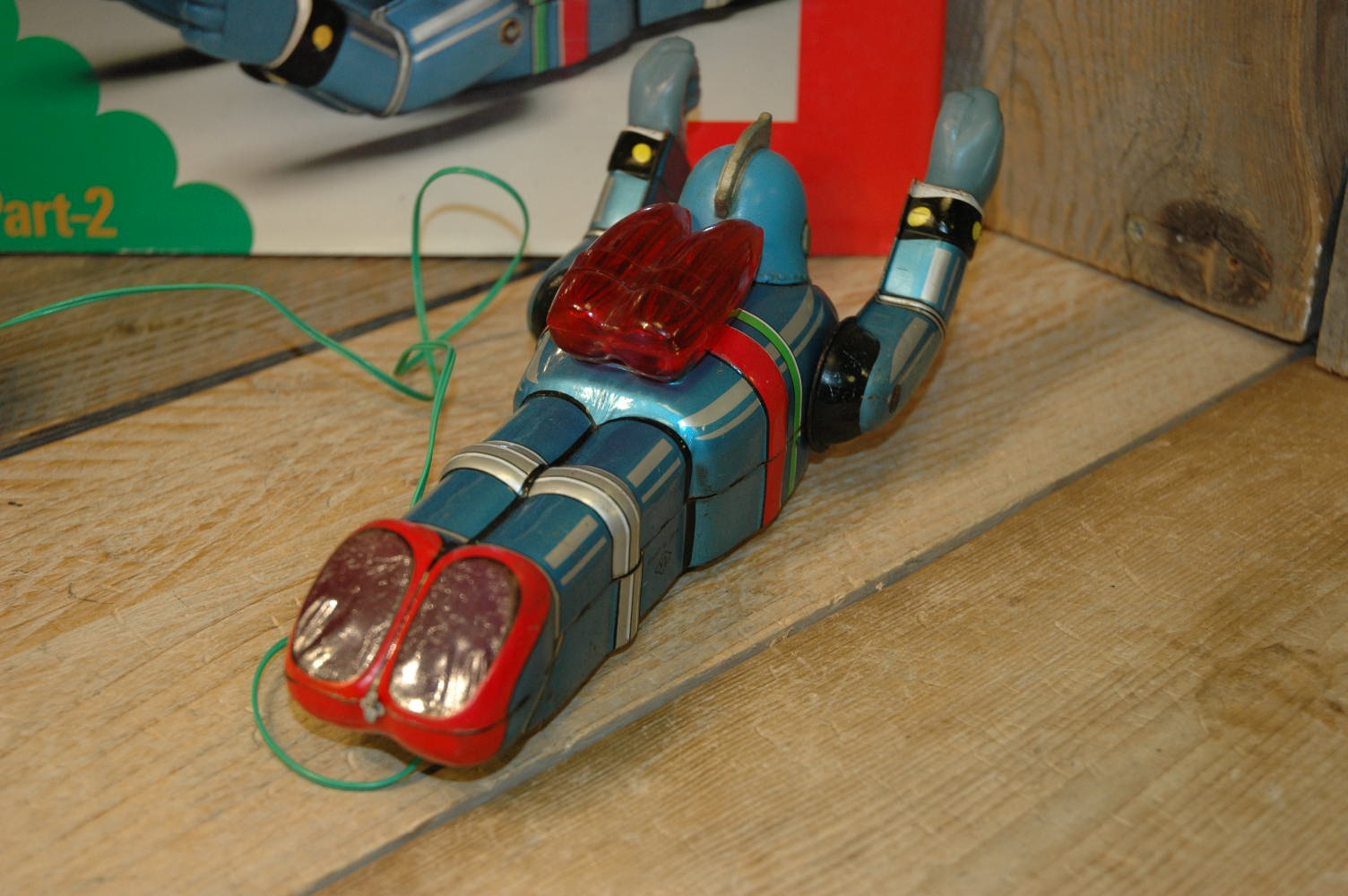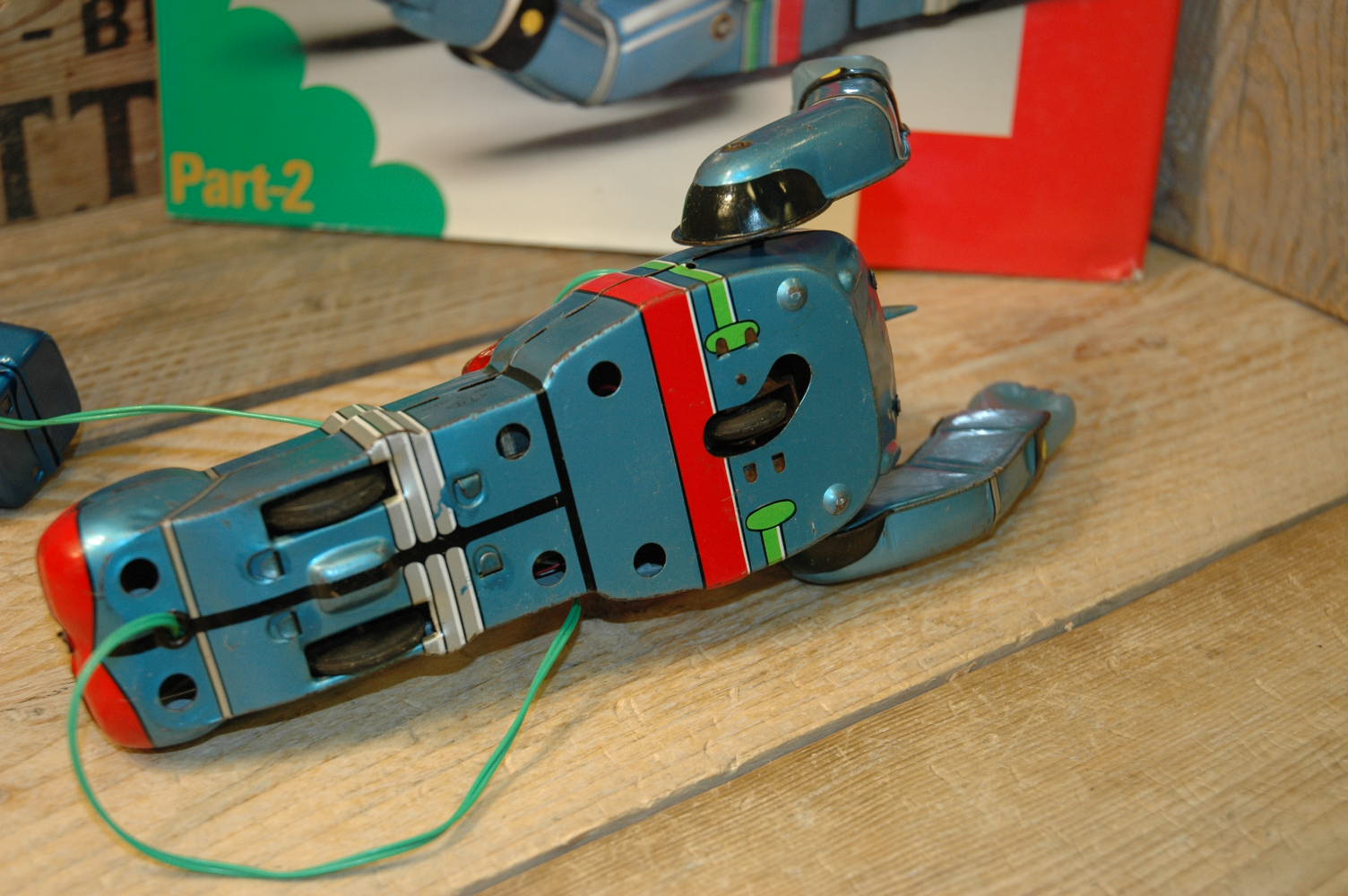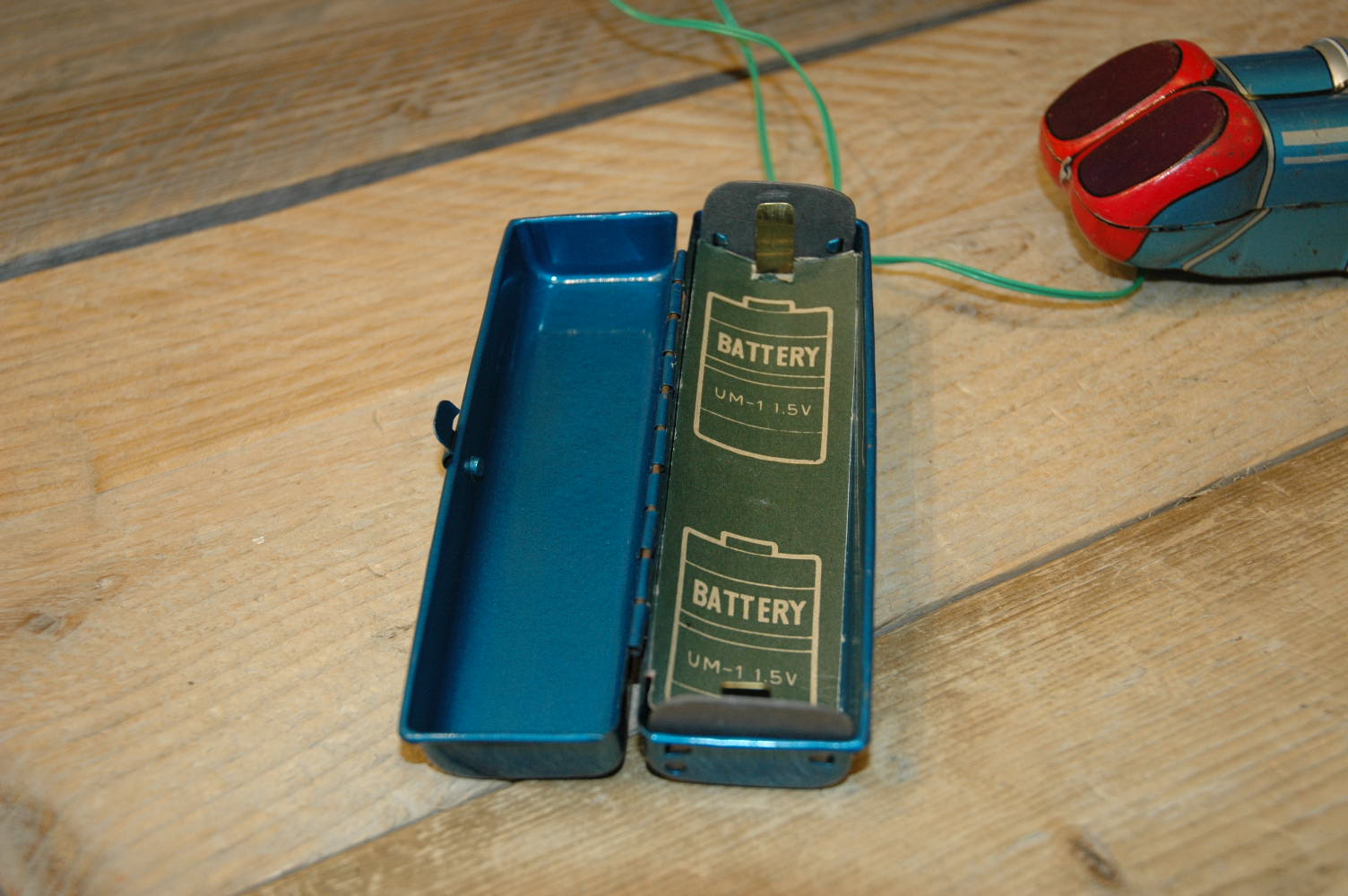 Nomura – Tetsujin GO
Well.. I guess that you, just like me, only knew this toy from this book, from The Tin Toy Museum Part-2
Other than that.. i never saw it in real life until I found this example in the US last year, in Corona time.. 2021.
I was really surprised to see this toy in real to be honest. In more than 15 years of collecting i NEVER saw this toy.. online or in auction.. not even in big collections and trust me, i have seen some….
Made in the late sixties.. maybe early seventies by Nomura Japan. The book says the toys name is Tetsujin GO and because i could not find any other information I will stick with that. There is also not a boxed example known.. otherwise that would perhaps shine some extra light on this toy but… Lets assume the book is right about the toys name :).
This tinmade and lithographed Tetsujin GO Flyer is battery operated and powered by 2 D-Cells in the remote control. I action it goes forward OR backwards with clicking real Tetsujin sound and blinking lights inside the rockets on his back. The front wheel can be set into an angle to let the toy go around in circles…
The condition is excellent with some minor wear throughout the toy. I would grade it C7 to C7.5. All original and complete with original wire and remote. I assume the remote came with this toy.. So far i have not find ANY pic of a second one so I can not confirm 100% that the toy also came with this remote.
The book is not even showing the remote.
Tetsujin GO is in full working order and works fine and strong.
Extremely Rare and Scarce Toy that I have never never seen before other than on the cover of Part 2  of the Tin TOy Musuem..
CFP:    Contact me For Price        at          boogo.nl@gmail.com