Project omschrijving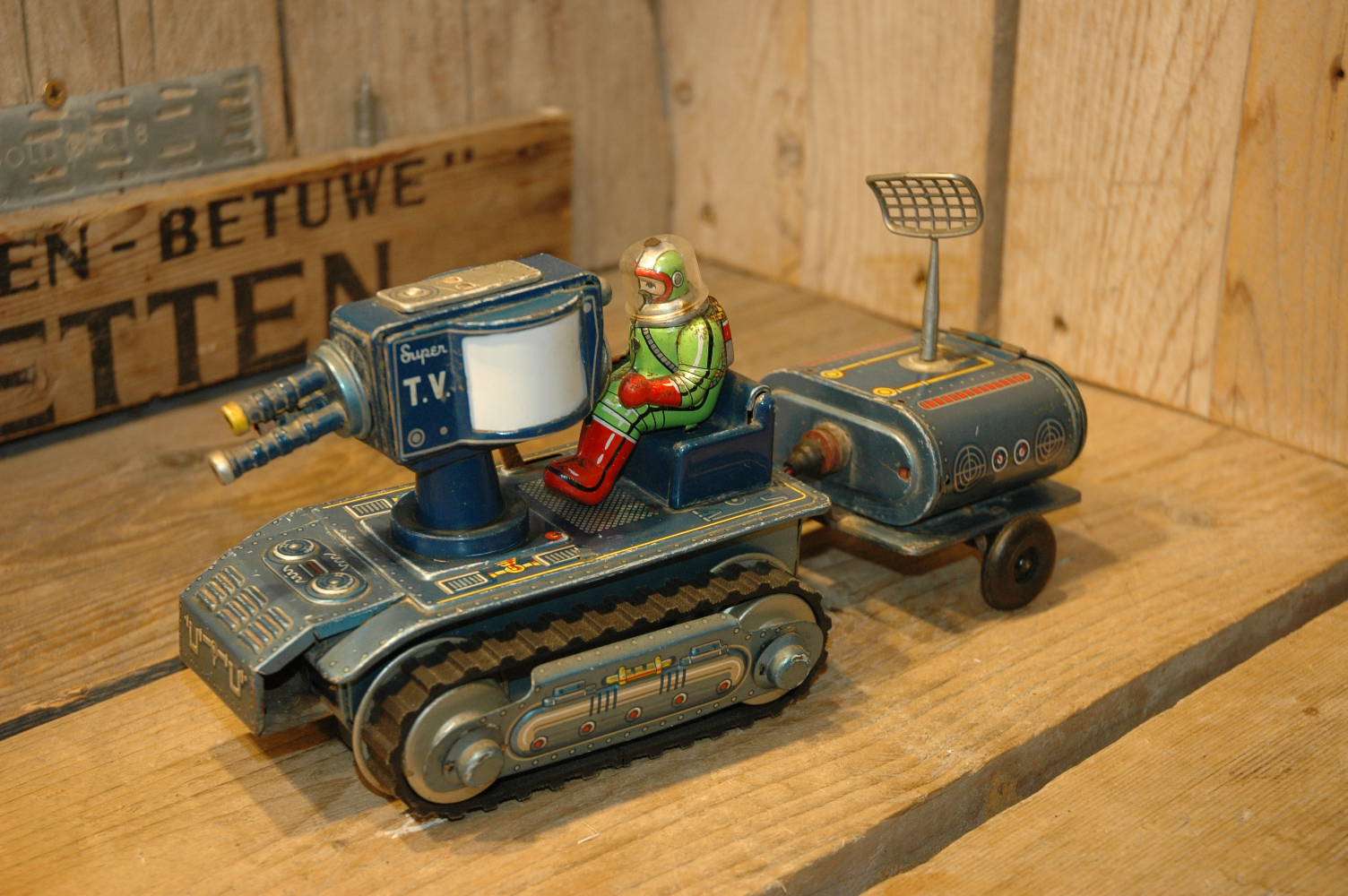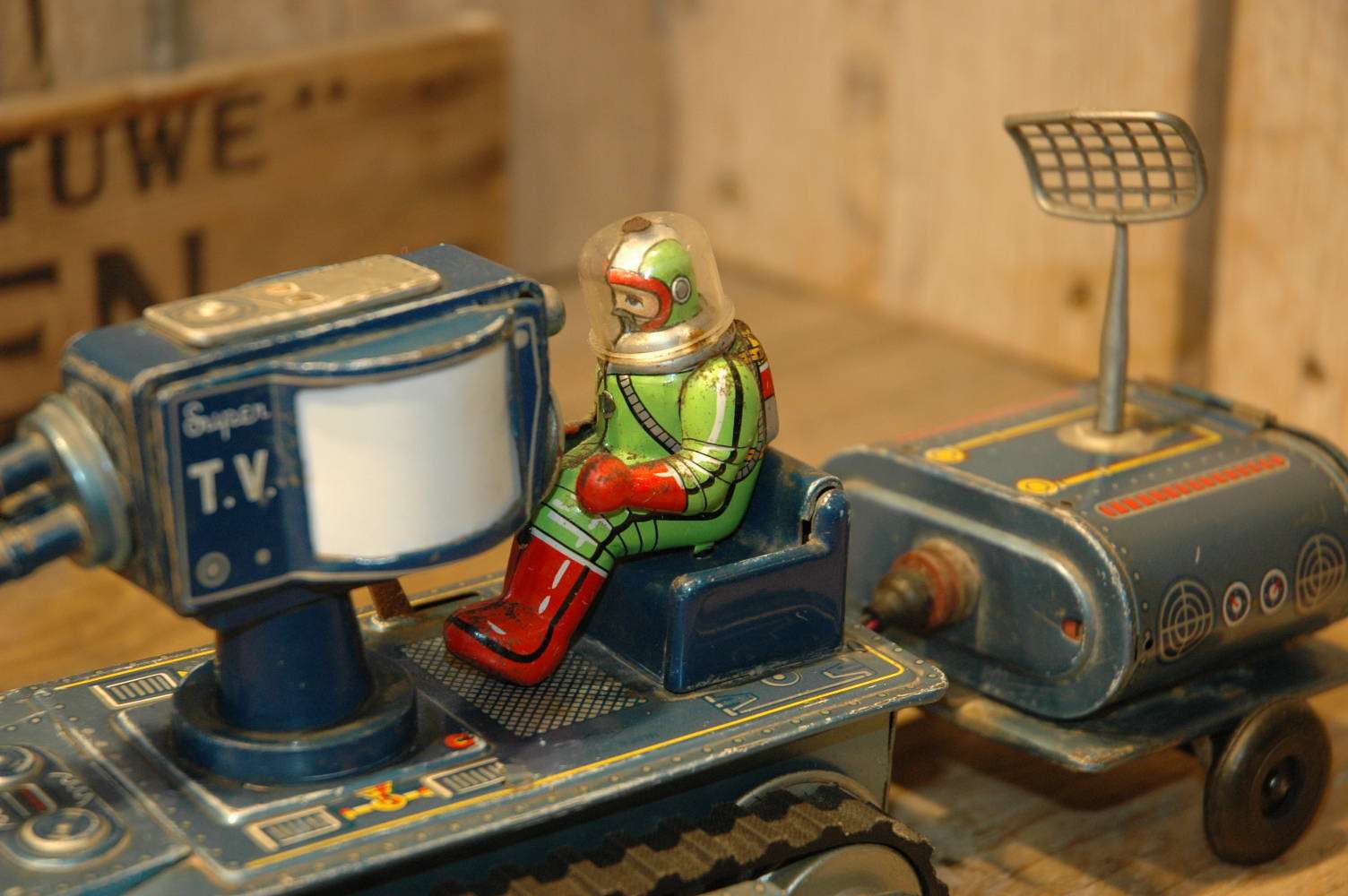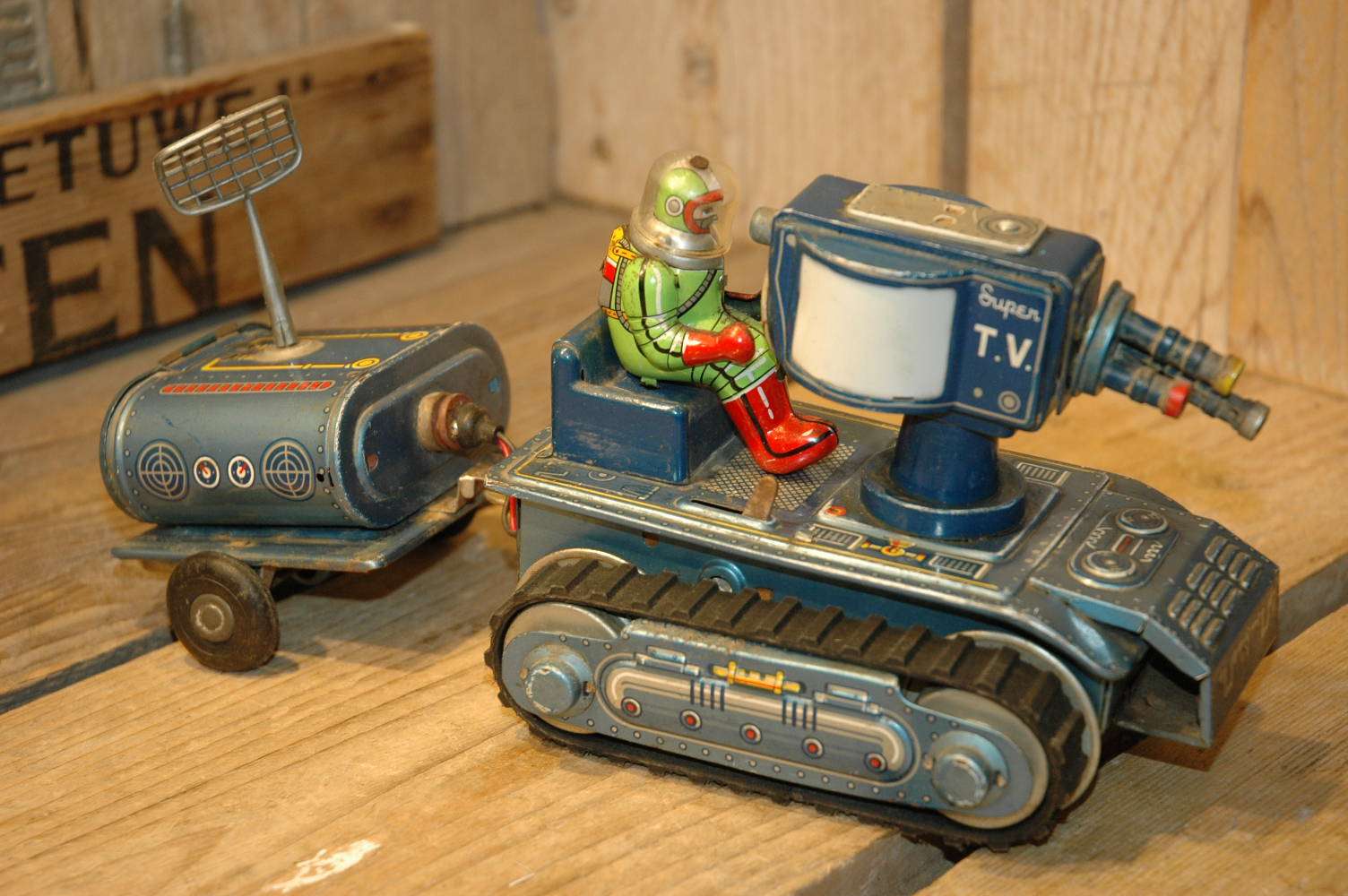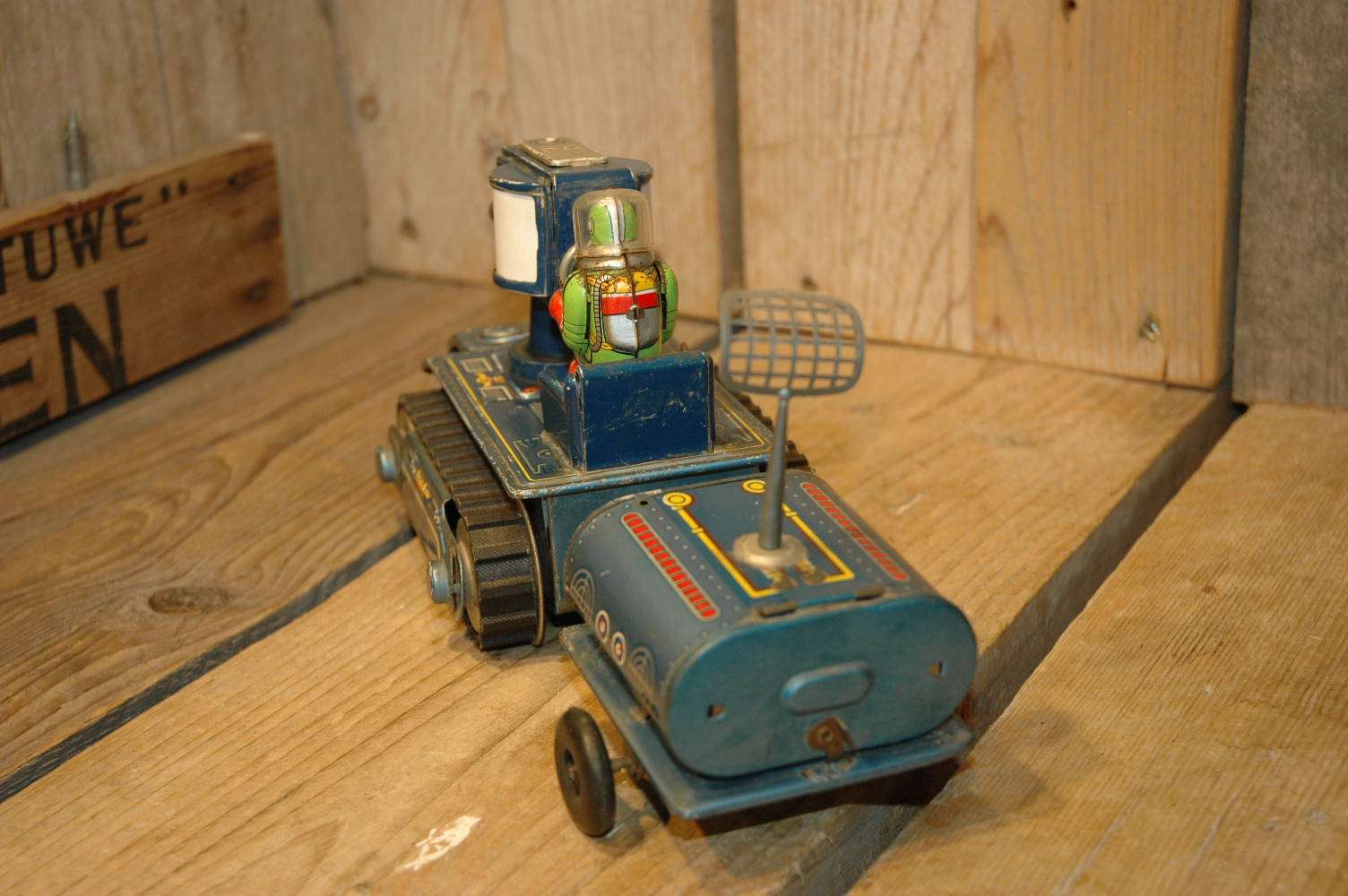 Nomura – Mobile Space TV unit with Trailer Sample / Prototype..
Till today I still have NO clue about this one… its been in my collection for years and still I dont know what happend here with this toy…
Experts must have spotted it from the first second… the astronaut is not original for this version BUT.. its the original astronaut for this toy.. but.. for the first version..  !! ??
This toy is normally equipped with a different astronaut in control.. this one normally sits on the light blue ( first version ) of this toy.
It was part of a big collection robots and space toys that I bought years ago in Rome… it was a quick buy and decision of an insane collection.. the seller suddenly needed money and all was set in a morning… boxes and boxes filled with robots and space toys in all kind of different conditions… but many nice and rare ones…
stored in a basement for over 25 years..
So mystery remains on this one..is it a sample.. a mistake from the factory.. ( they had some green ones left ) a test toy.. prototype..try out… not sure.. and probably we will never find out…
what remains is a working Mobile Space TV unit with trailer. The toy has wear throughout and can need a good clean for sure. I left it untouched so will leave it to the new owner to decide.. I like it the way i found it.. only dusted several years of dust from the toy.. thats it..
clean battery compartment and still in working order..all parts are original, antenna and even as mentioned above.. the astronaut is 100 % original but from the previous version !
Unique example of this already hard to find unit..
CFP:  Contact me For Price……..at……….  boogo.nl@gmail.com