Project omschrijving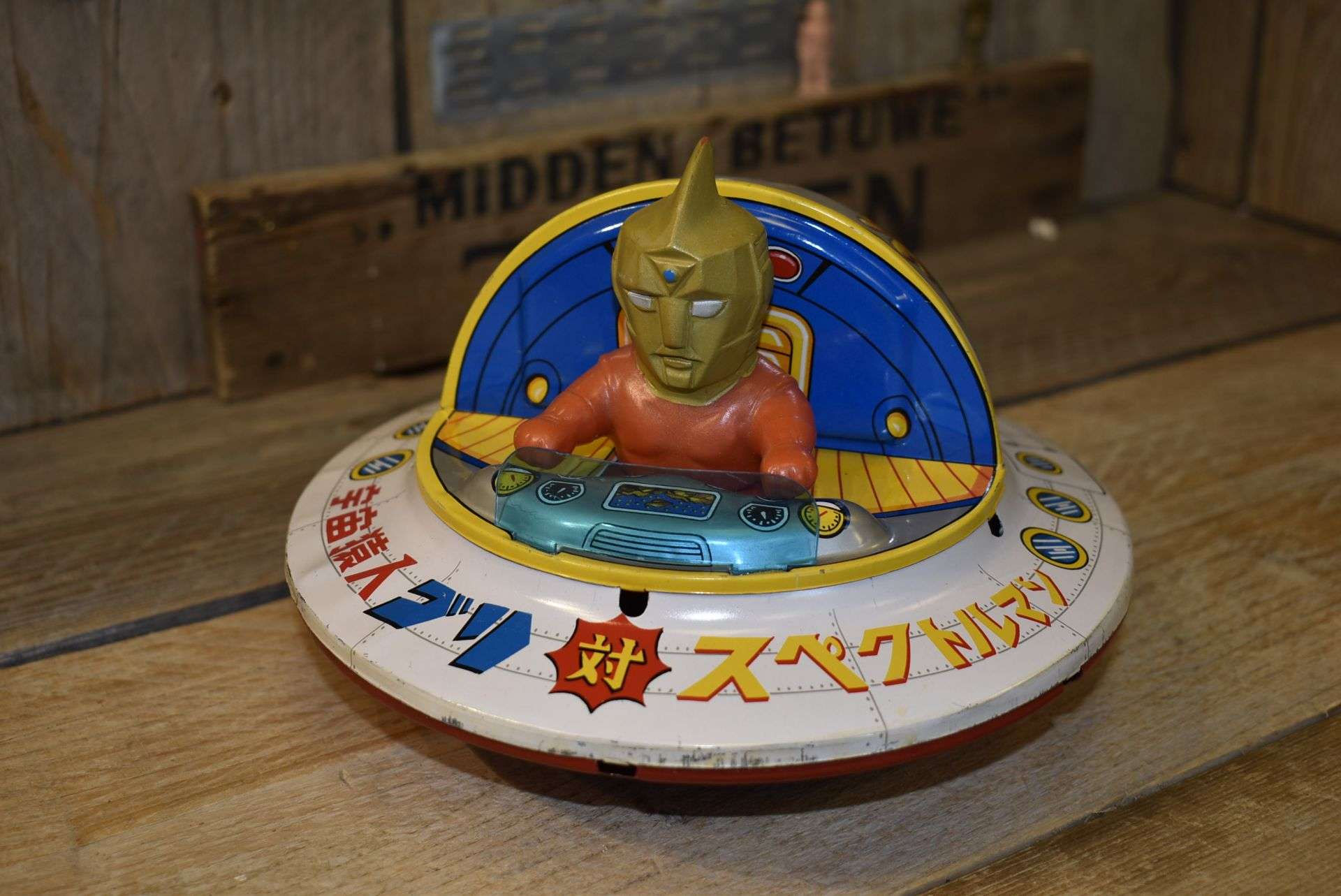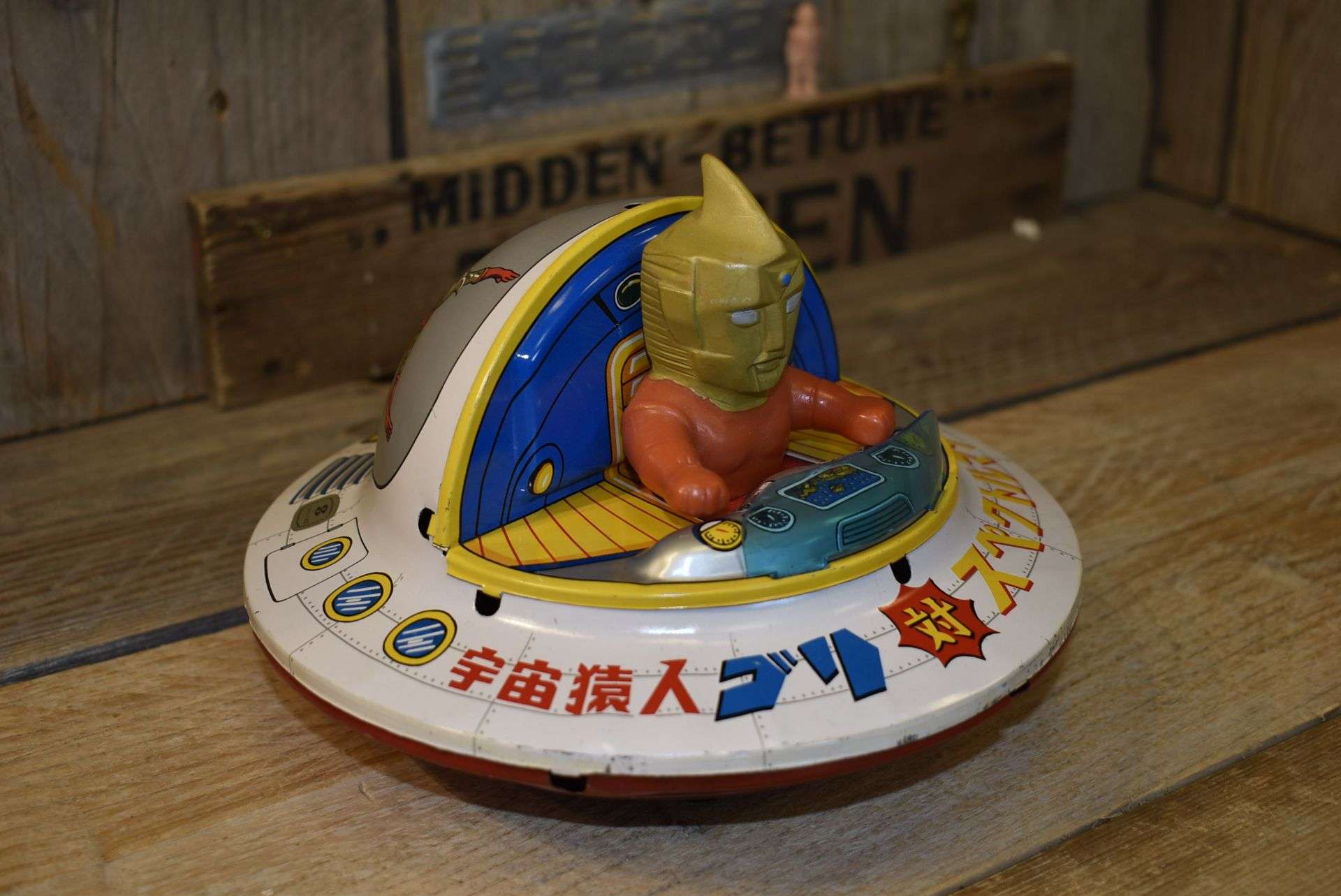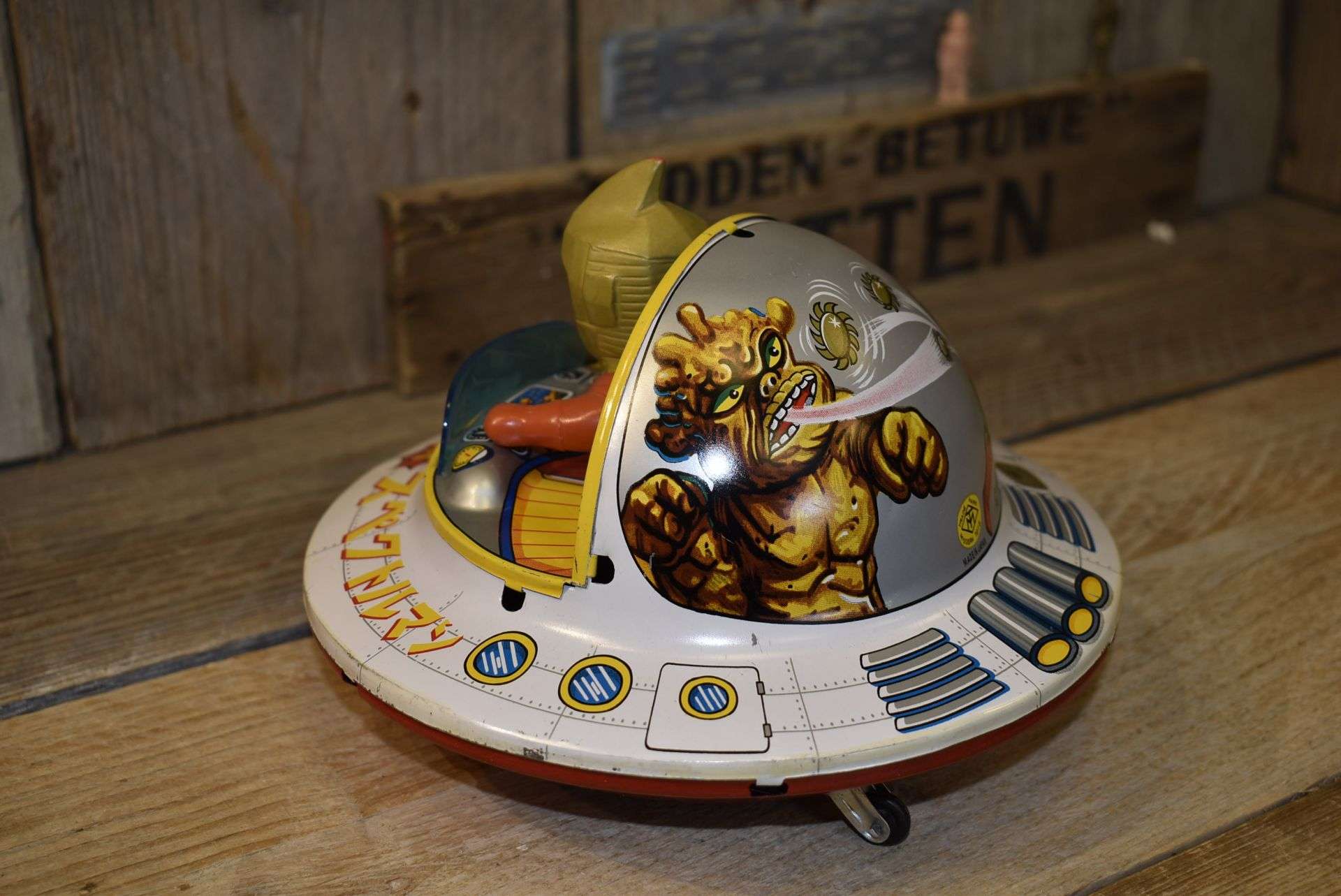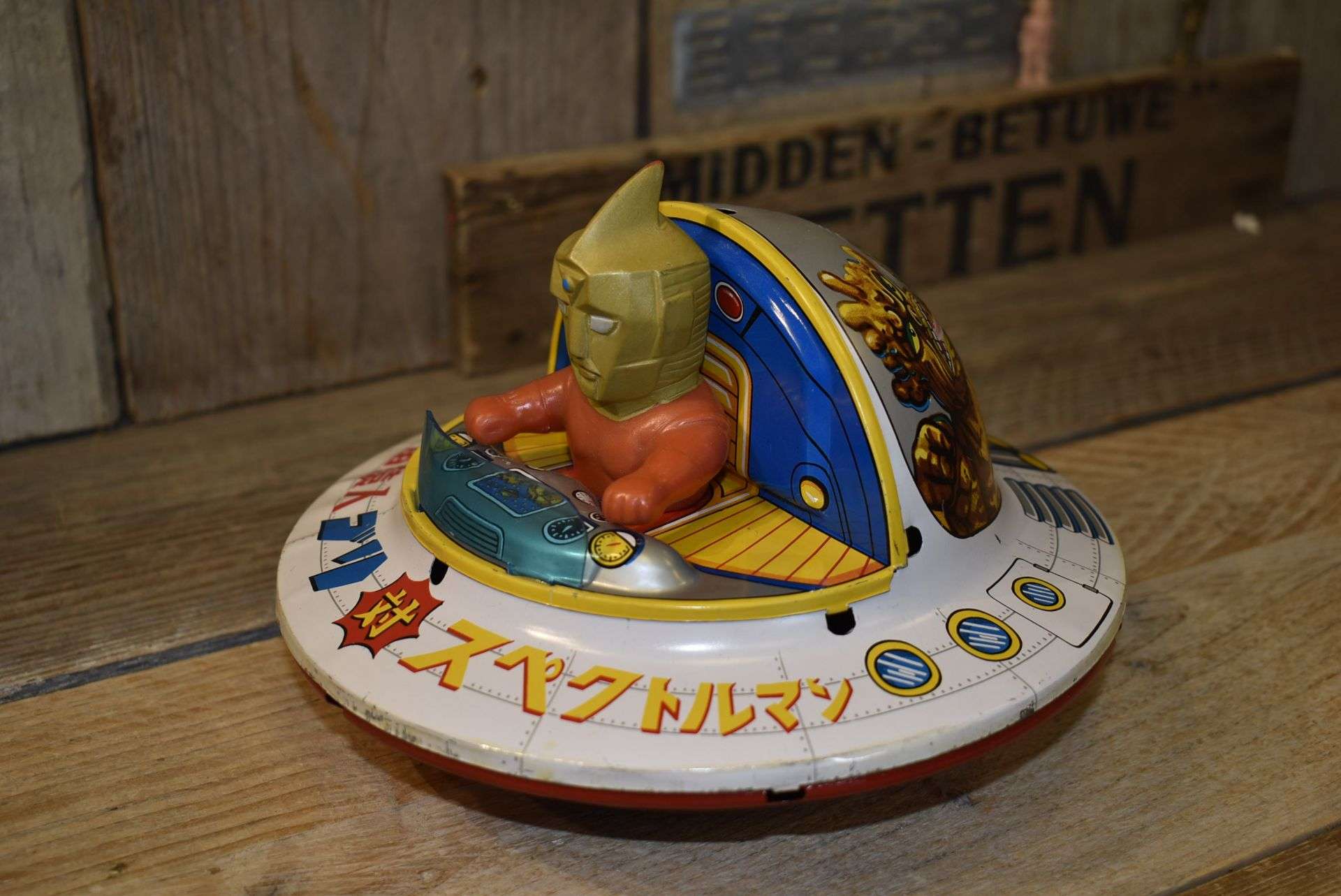 Modern Toys – X-15 Spectre Man Flying Saucer

X-15, Flying Saucer and Modern toys should be the keywords for a blue bowl shaped saucer with Robby the robot printed on it…… right ? Wrong !!!  In Japan, and we already know that, they do things a bit different and added spectreman to the X-15 series saucer. The result is amazing… A BIG plastic Spectreman behind the steering wheel. The cockpit is open, and the litho as AWESOME.. yes AWESOME. At the back of the saucer you can see spectreman fighting a dinosaur, cool or what.
Its crystal clear this toy was only made for the Japanese Market and therefore you will not bump easily into this one in the open market. This X-15 saucer is hard to find. In action the toy rolls forward, powered by a friction engine. The artwork on the saucer is amazing and is one of the best made for Modern toys Flying saucers.
The condition…. The saucer is excellent to near mint. all complete and original, no flaws to mention. Rare Toy !!
CFP:  Contact me For Price     at     boogo.nl@gmail.com