Project omschrijving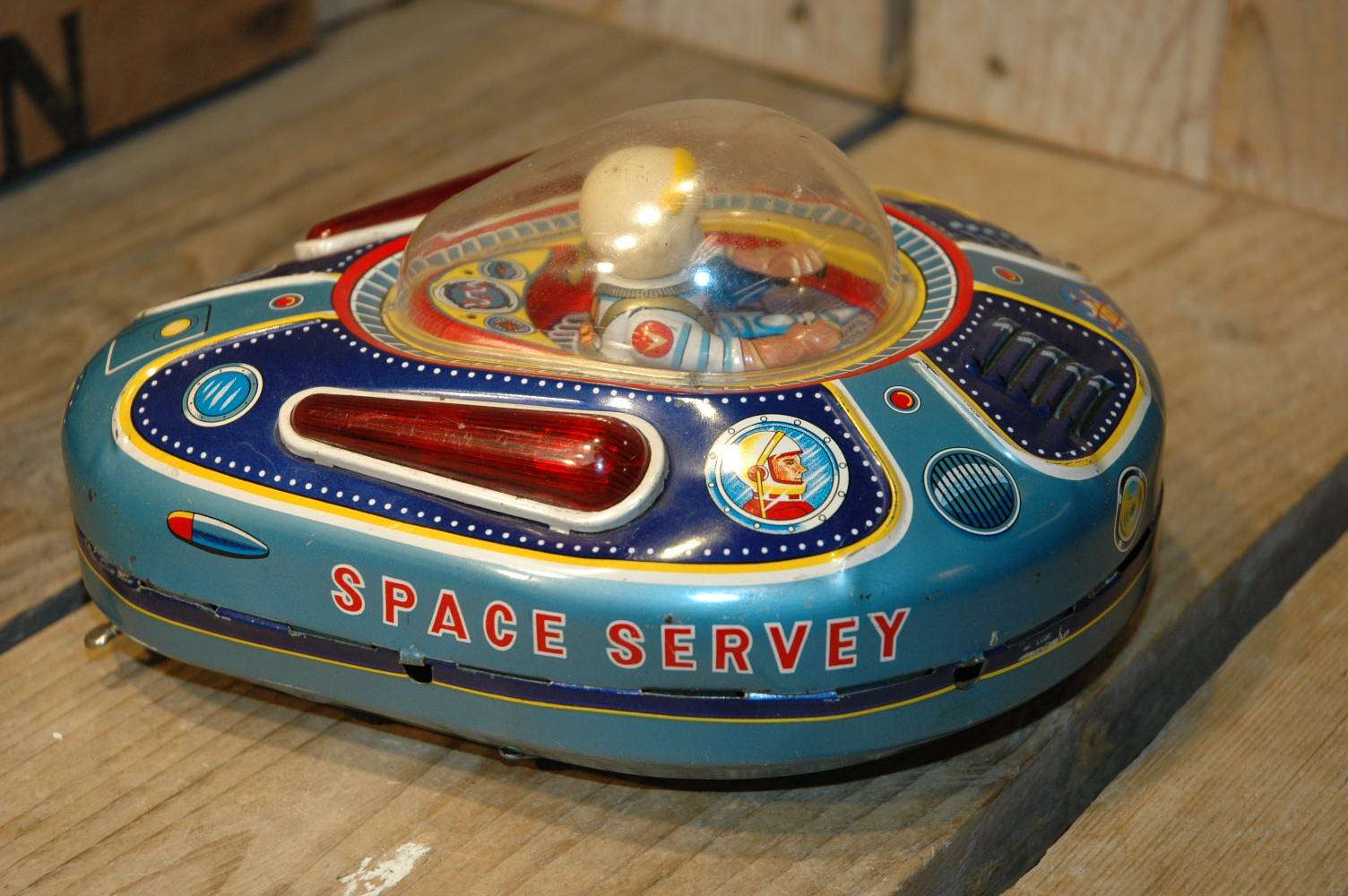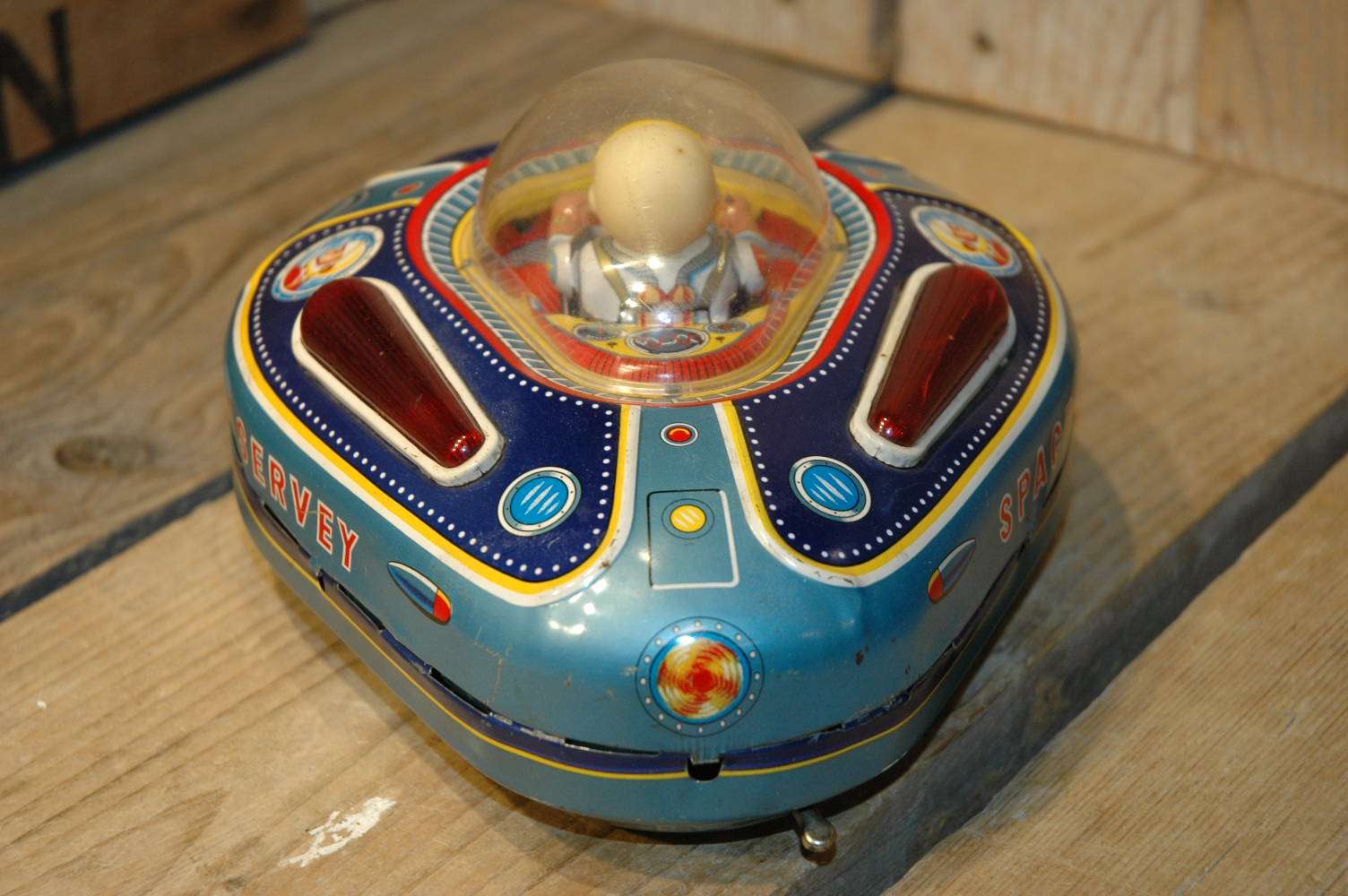 Modern Toys – Space Survey / Servey Misprint.
Well.. I think there is a big possibility that this one is the only one known to exist ! 🙂 I have this toy for several years in my collection and I have searched for it many times but i could not find a second one…. and the reason for that might be very simple… take a good look at the toy..its named: space SERVEY and that is spelled wrong because it must say space SURVEY… a misprint and as we all know…misprints are scarce and rare !
Its a pity that there is no box because I really would have loved to see what that would have looked like 🙂 anyway.. the toy went into circulation before the error was discovered because the toy went into child hands for sure and they even forgot to take out the batteries… a pity but not the end of the world thank god !
what remains is a still working space SERVEY ! yes and probably the only one on this planet ! hahahaha how cool, how cool !
The overall condition is very good to excellent but the batteries did some damage to the battery box as shown in the pictures. as mentioned before, not the end of the world but its to mention for sure.
what else can i add other than that the toy is in full working order, never been opened or messed with before… well ehhh no other than putting the wrong name on the toy ! 🙂
CFP:  Contact me For Price              at                boogo.nl@gmail.com