Project omschrijving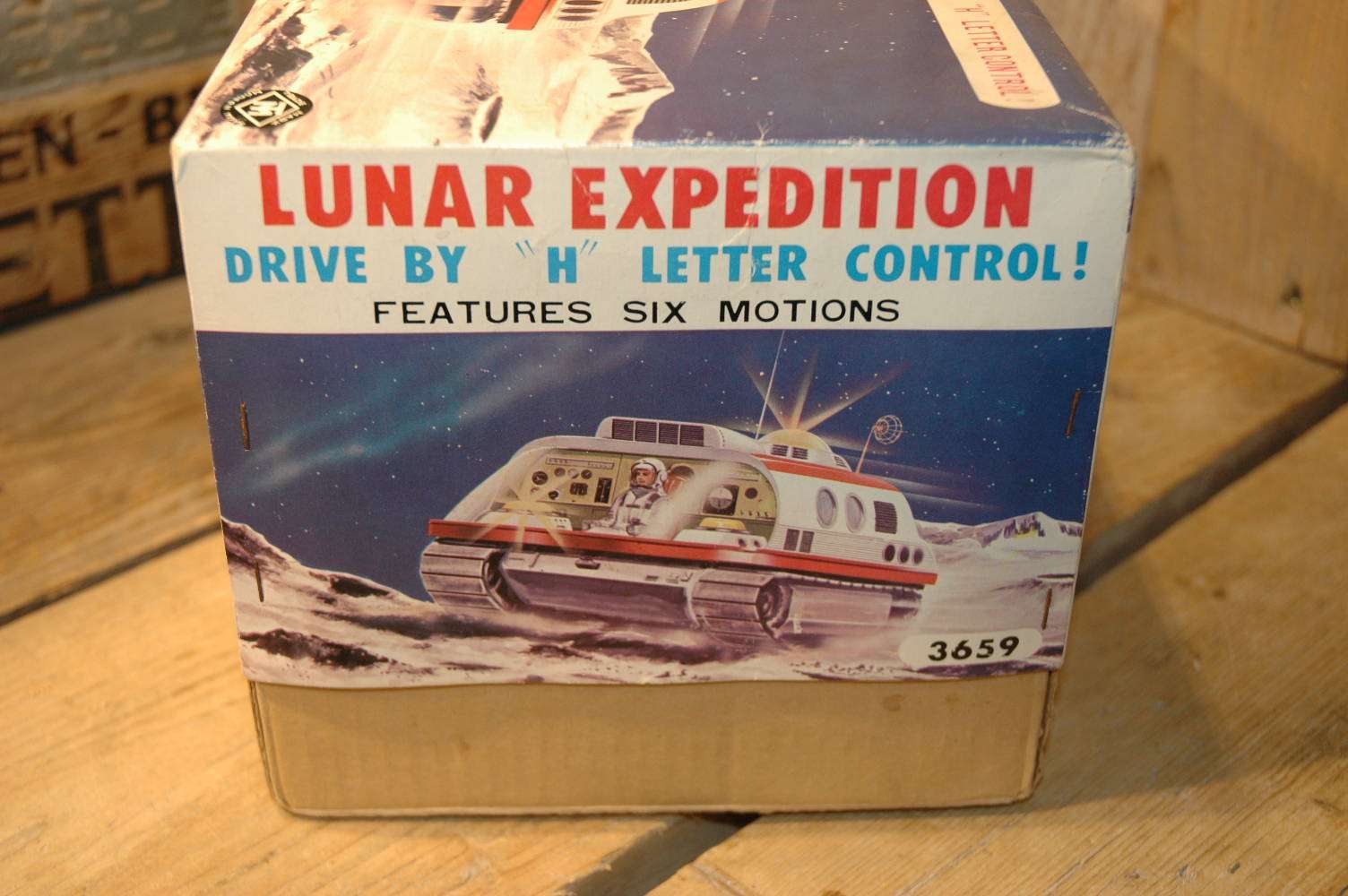 Modern Toys – Lunar Expedition
Drive by letter "H". Thats something else then driving by manual shifting or automatic 🙂 Build at the end of the sixties (1968 to be exact ) this Modern Toys vehicle called Lunar Expedition is one of the harder to find space toys, Build of course in Japan, this wonderful space vehicle is one of the more scarce spacetoys. The actions are great because it can be driven by the lever at the back. There is a pattern H so you can put it to forward, left and right and backwards, left and right. You decide the direction of this vehicle by " shifting "
This lunar expedition is excellent to near mint original condition and comes with its original handling stick ( often missing ) ,original tracks and near mint original box. It has been hardly played with and it shows only light playwear. Lunar Expedition is in perfect working order and even the light on top is working. I have seen several of these toys over the years but this is for sure the best I have ever seen. The battery compartment is clean, dome is absolutely without cracks and the litho is bright and shiny.
2 of the wheels that were broken are replaced by High end professional made 3D printed reproductions. Its not visable but I want to mention it. If you don't know they are replaced you will never find out. The Lunar Expedition works fine and strong, works flawless as new.
The original box is near mint. No tears or repairs, best box i have ever seen for this toy.
This Lunar Expedition was part of a big collection of robots and space toys I found in Rome in 2014.
Hard to upgrade example of this scarce and hard to find spacetoy !
CFP:  Contact me For Price    at       boogo.nl@gmail.com