Project omschrijving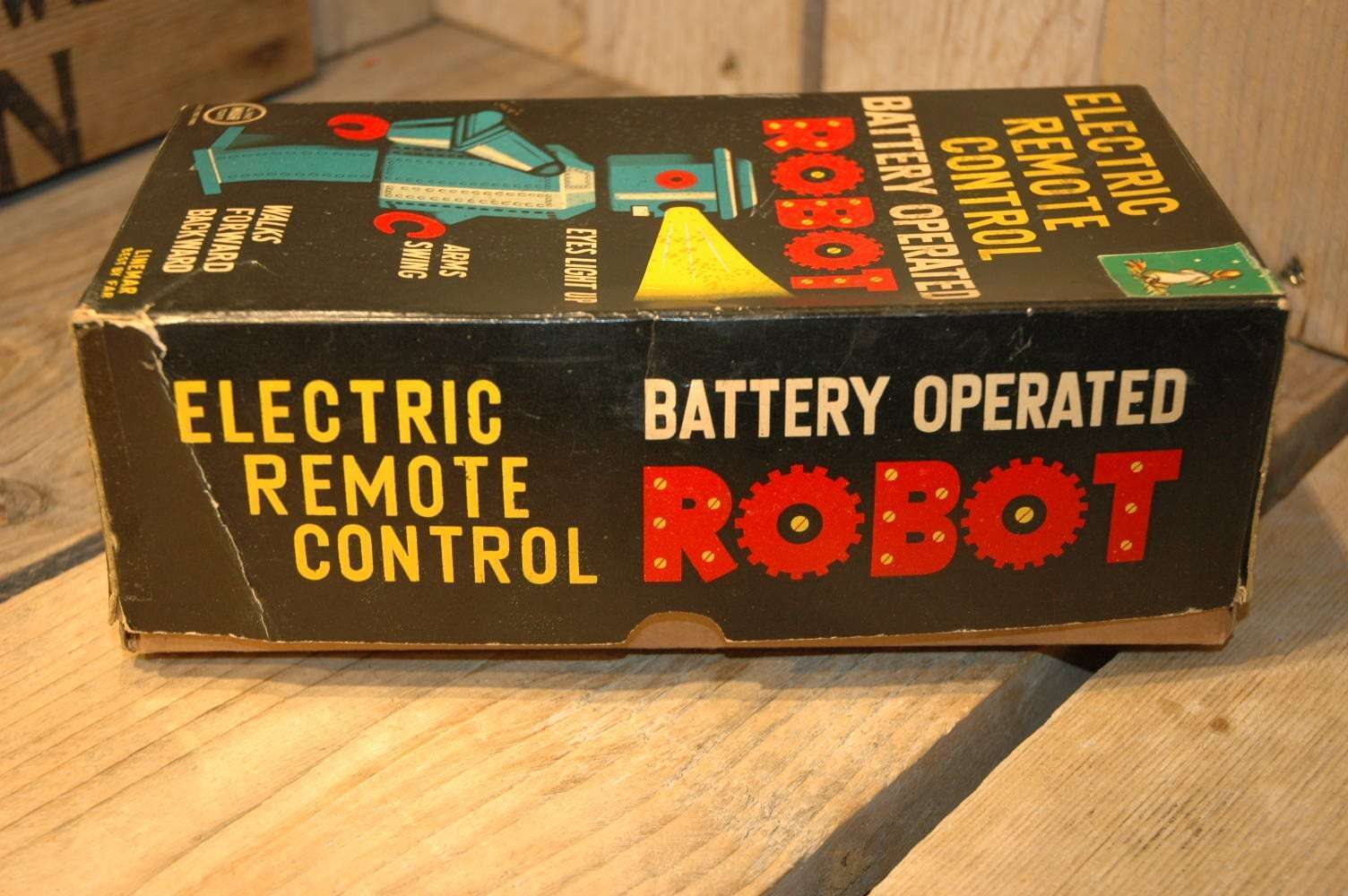 Modern Toys / Linemar – Robot R-35
Best by Far ! 🙂
Did you know that only 2 % of the people on this planet have GREEN eyes ! ?  well, same counts for Limemar`s R-35 Robot ! 🙂  only a few were equipped with GREEN eyes instead of the regular blue eyes.. cool or what  ! 😉
R-35 robot was made in Japan by Linemar AND Modern Toys as well. Now I believe that Linemar was a toy importer that had toys made under their own label…
This robot is made out of lithographed tin and powered by batteries. The wired remote control houses 2 D-Cell batteries.  In action the robot can walk forward ( or backwards ) with swinging arms and blinking eyes.
Equipped with "pinwalking" action 🙂
I am aware of some variations, both from modern toys and Linemar with even different boxes, different color eyes and even one with a red plastic remote instead of the tinmade remote control… This example is the scarcer green eye version.
The condition of this robot is excellent to near mint, all complete and original and perfectly working.  Original eyes, wire and remote, never been messed with before and the robot works fine and strong. Accompanied by its original box in excellent condition. There is a small clear tape repair at one of the corners and the bottom has some damage of a leaking battery, it caused a hole in the bottom of the box.
Thank god, the robot, remote and toplid were not affected by this.
There is a sticker on the box ( right corner )  it's been there for a long long time and I would advise to remove it professionally.  There is 2.88 written on one of the sidepanels, probably the price..
So here it is… Electric, Remote Control Battery Operated Robot ( better known as R-35 Robot 🙂 in its full glory with original box !.
CFP:  Contact me For Price   at   boogo.nl@gmail.com