Project omschrijving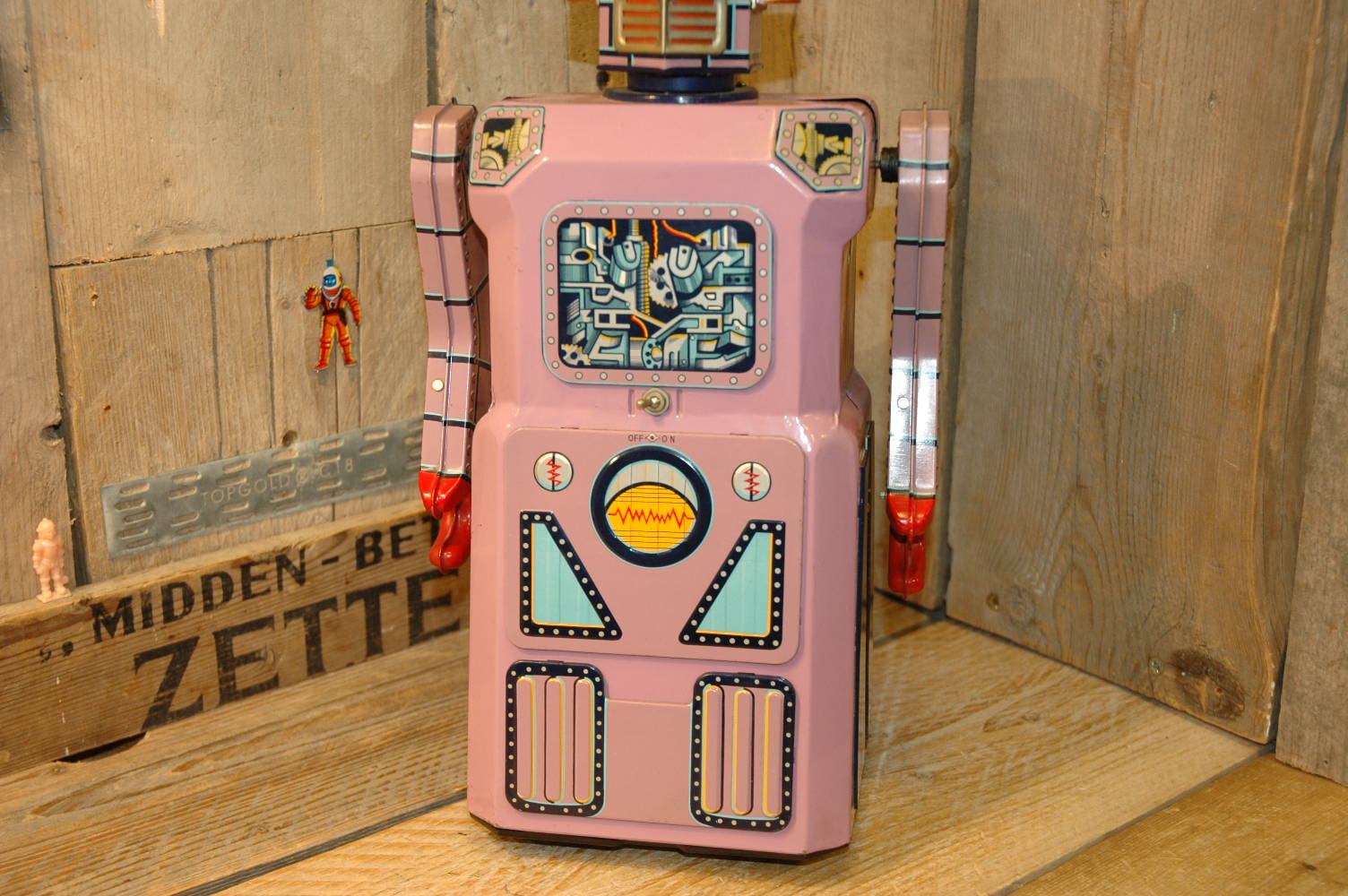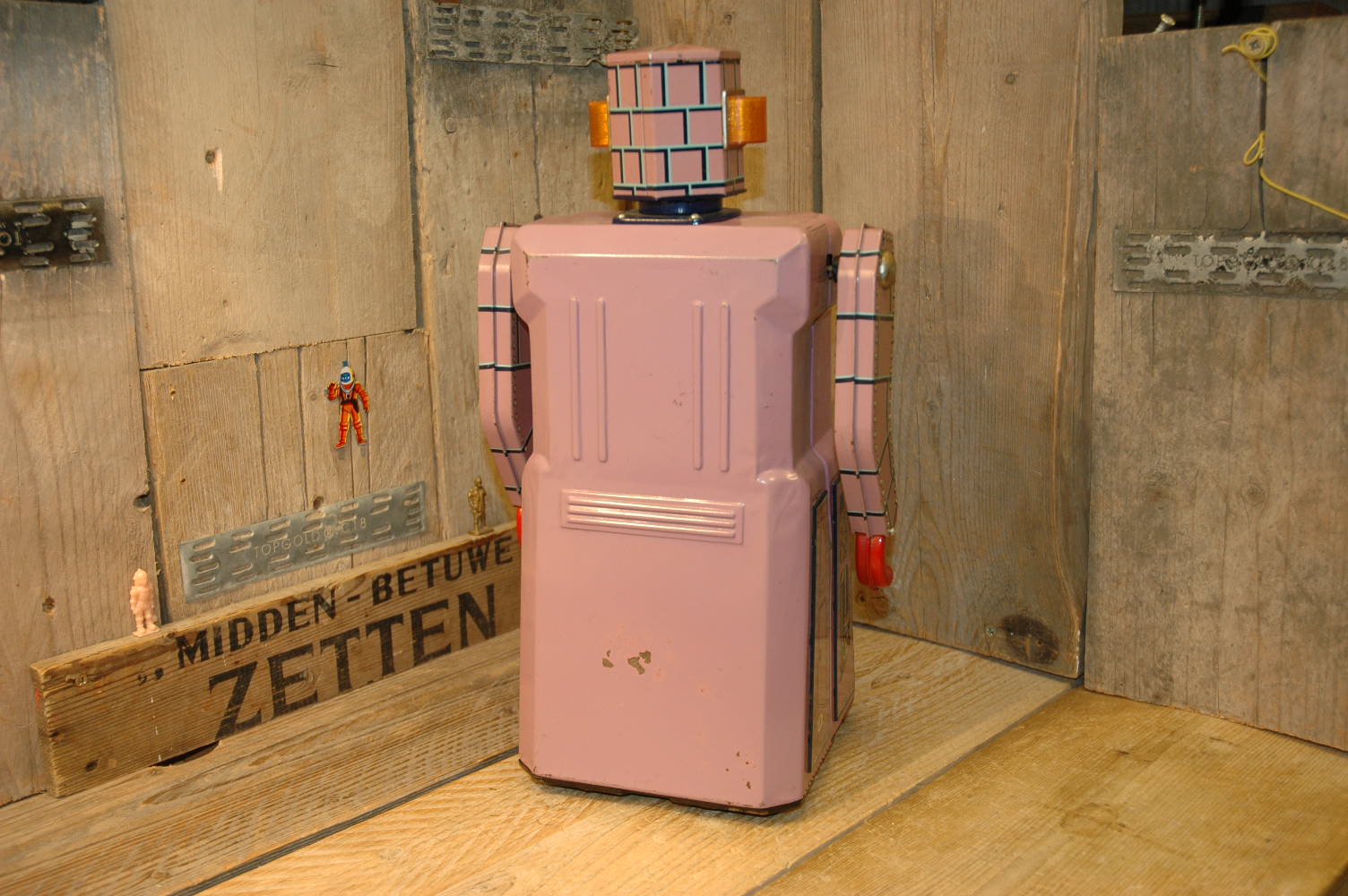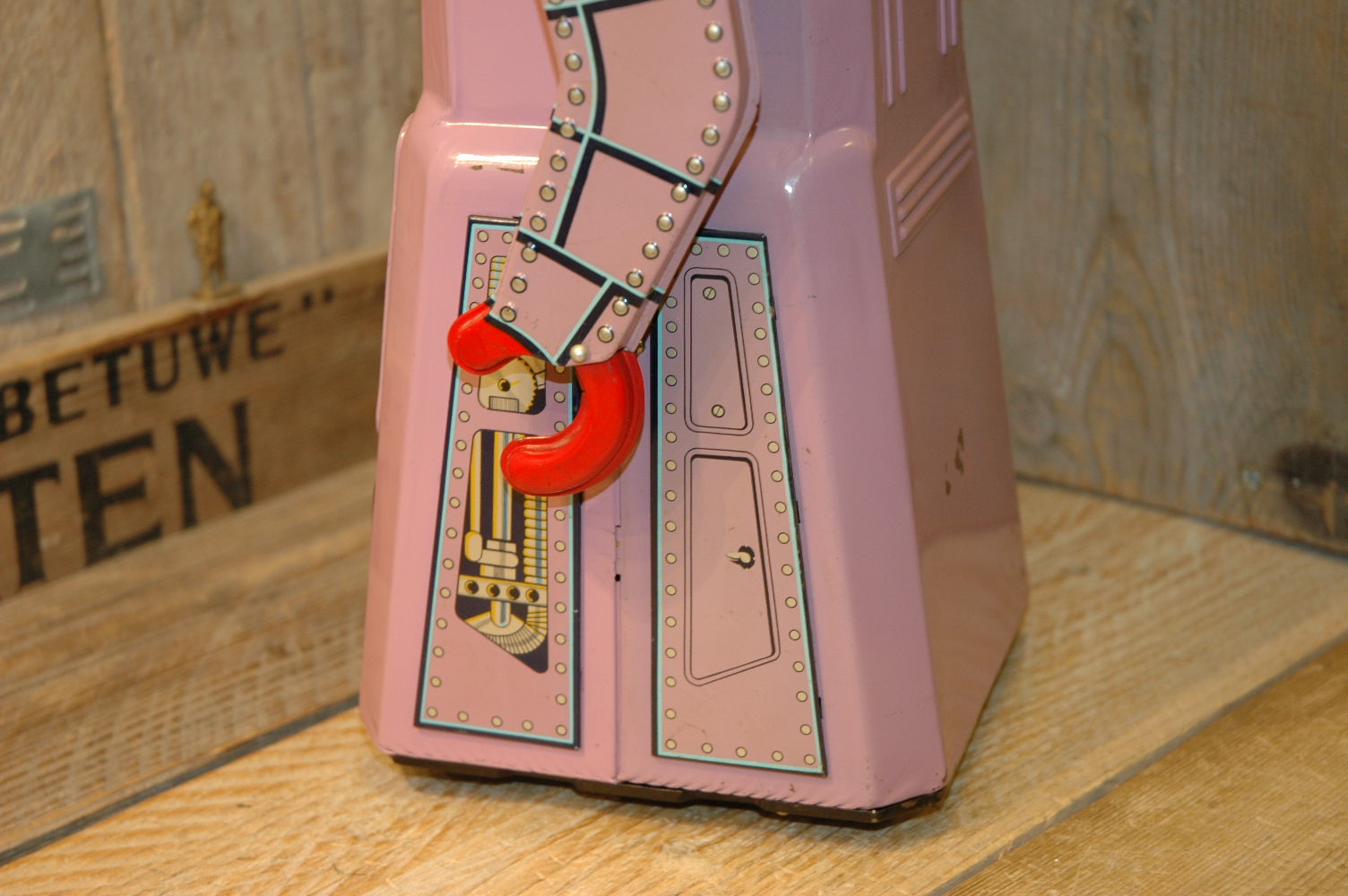 Modern Toys – NON STOP Robot aka Lavender Robot.
This legendary member of the gang of five is the most beautiful lithographed robot ever made in the golden age. The Litho is outstanding and this robot looks more than a piece of exclusive art then it looks like a child toy.
Build by Modern Toys in 1959 in Japan, this pretty big robot is an icon for this time period. Called by some enthousiasts: "lady robot" because of the pink / purple color. Masudaya ( modern toys ) created 5 of these skirted robots: lavender, target, train, radicon and machine robot. Note that these names are given to these robots during the years… Lavender is originally called: non-stop robot for example, but everybody knows this bot better as "Lavender". When switched on with the special on-off switch on the front, the robot starts to move around with mystery bump&go action, flashing lights in the head, mouth and ears and swinging arms. The arms have special " claws" that can actually grap and hold objects.
I found this robot in Italy back in 2017 and it has been in my collection ever since. The robot was part of a collection I found in Rome.. about 40 robots and spacetoys. and with 3 boxes filled with space guns.. not my favorites by the way 🙂
The condition of this Lavender is excellent and only some minor paint issues at the back and bottom on the grey dish are keeping this robot from higher grading !
Complete all original and in perfect working condition. Clean battery compartment and the robot really works like a charm. Absolute above average example !
Lavender is always a perfect addition to every robot collection. Hard to find robot.. Rare and Scarce
CFP: Contact me For Price at boogo.nl@gmail.com