Project omschrijving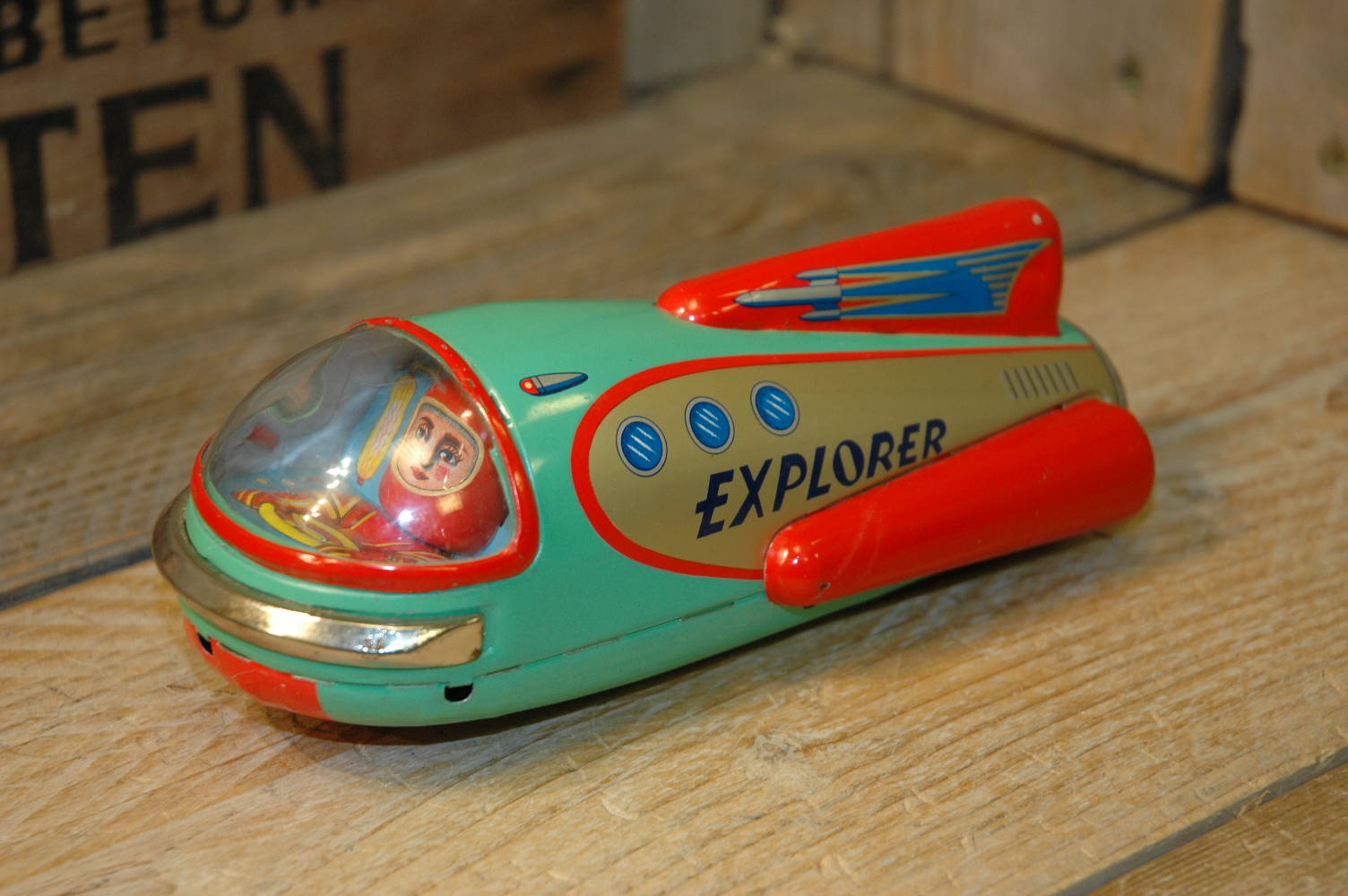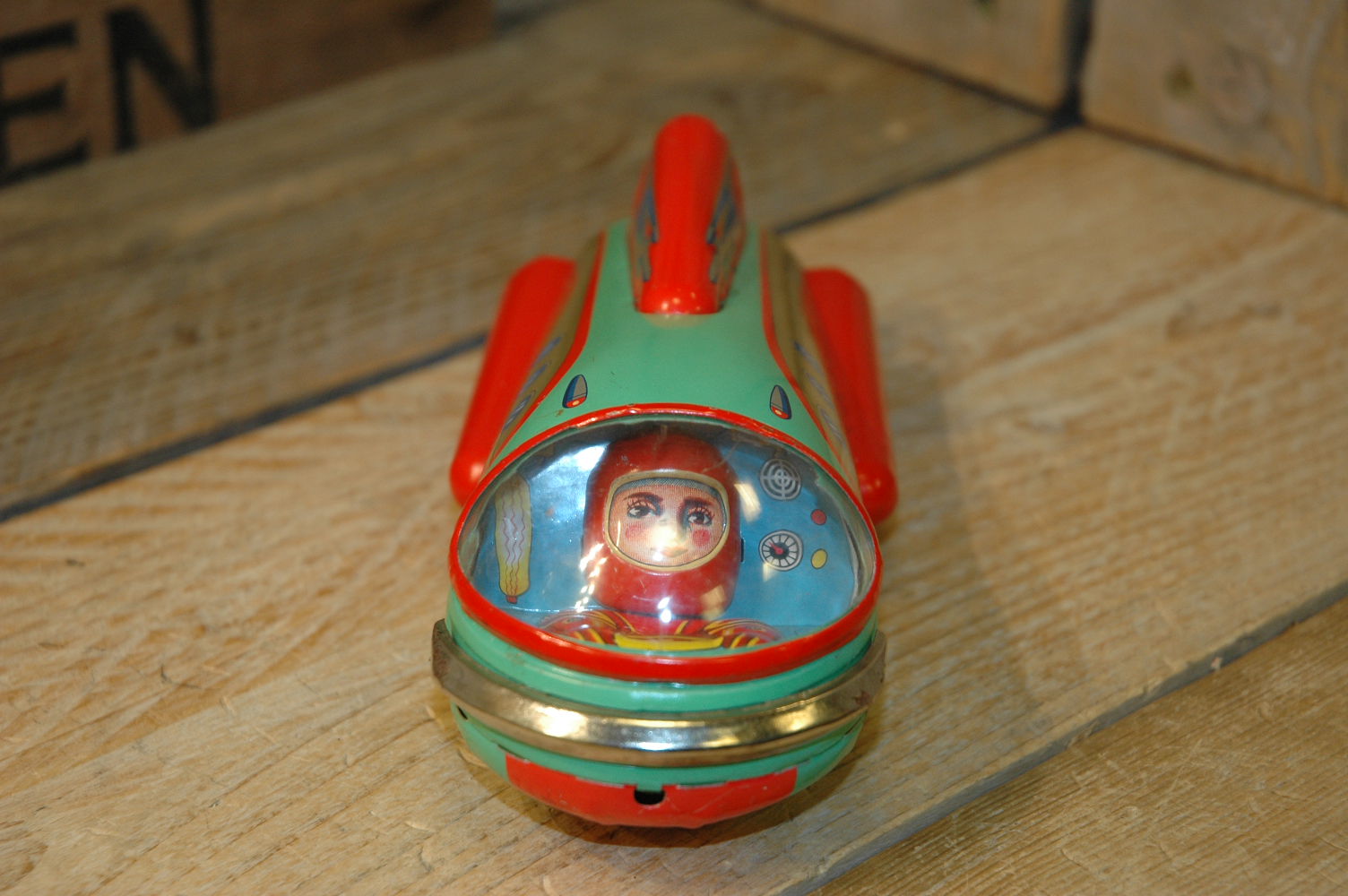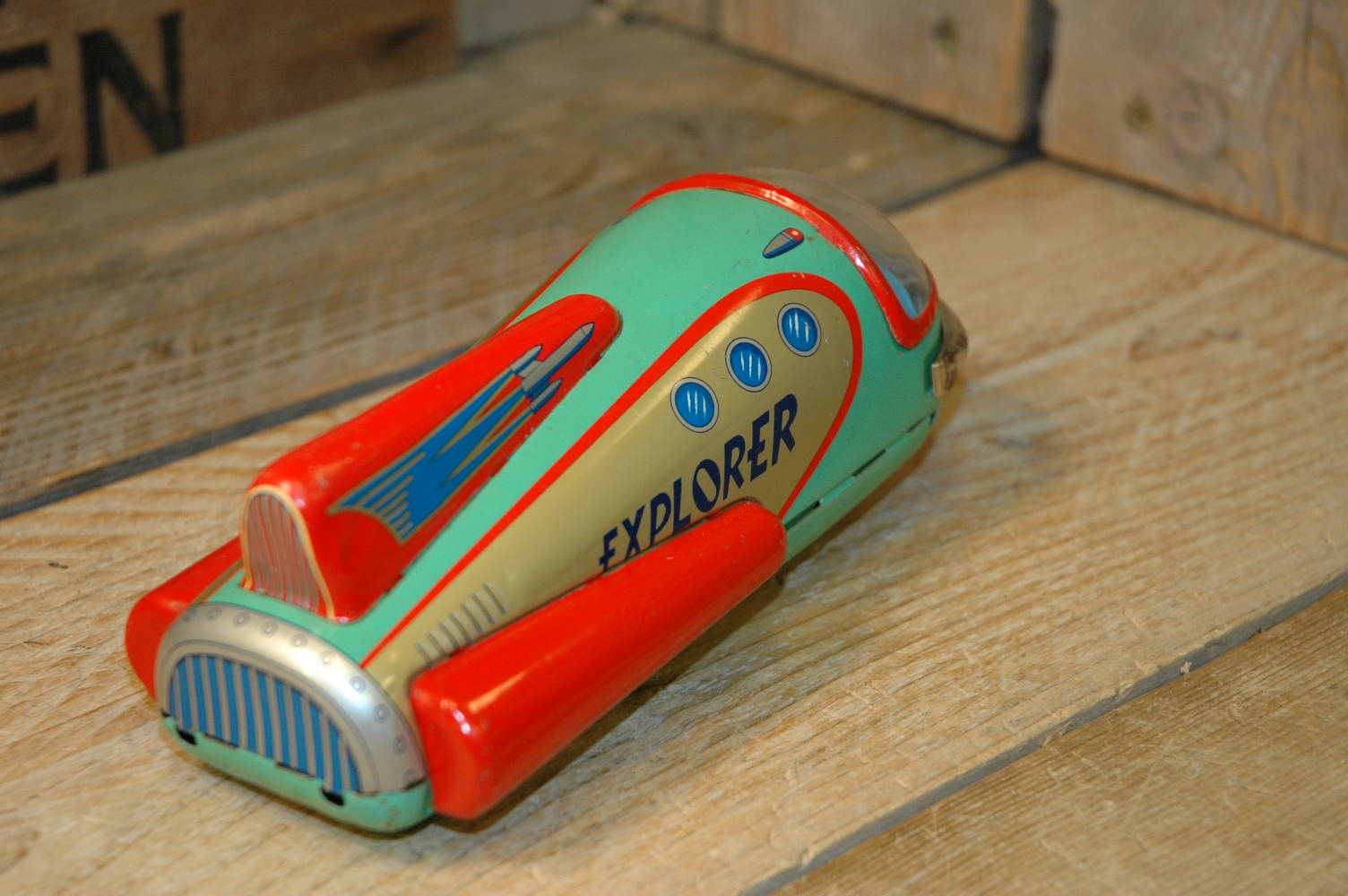 Modern Toys – Explorer

This little friction explorer was produced in the early 1960`s (1962 by Masudaya (Modern Toys) in Japan. It was the first rocket shaped spacetoy that would be followed by a lot of battery operated bullitshaped rockets. This friction powered rocket produces a loud clicking sound as it moves forward. The litho is odd and so is the lithoed driver.
This Explorer is a toy you dont see to often. Its hard to find and i only saw it a couple of times over the years.
The condition of this example is near mint, NO flaws to mention on this one.  Friction works fine and strong, only some minor storage and display wear is keeping the toy from mint grading.
NO need to look for a better example when this one hits your shelves…
Rare and scarce toy in this condition.
CFP:  Contact me For Price            at                 boogo.nl@gmail.com