Project omschrijving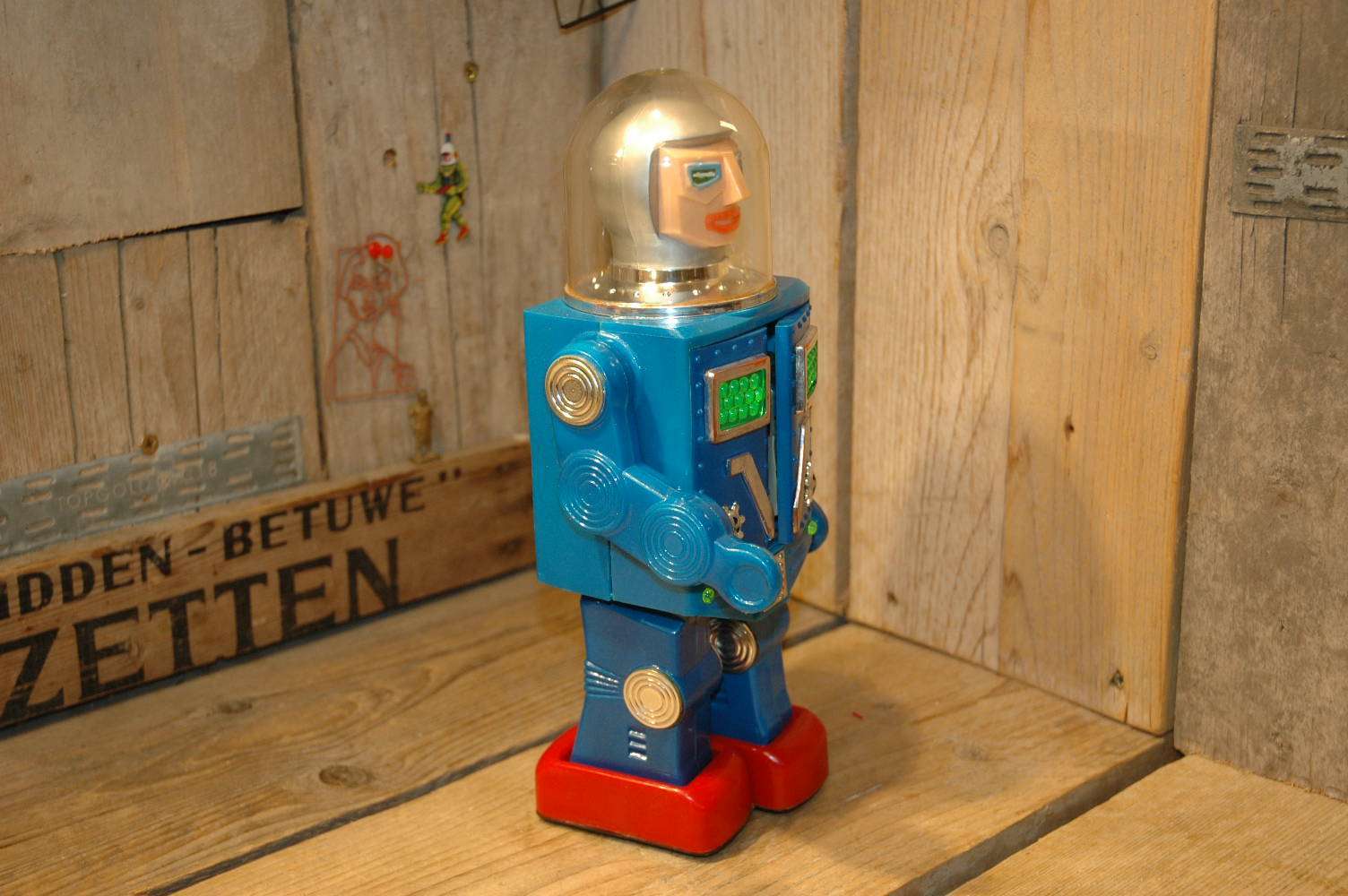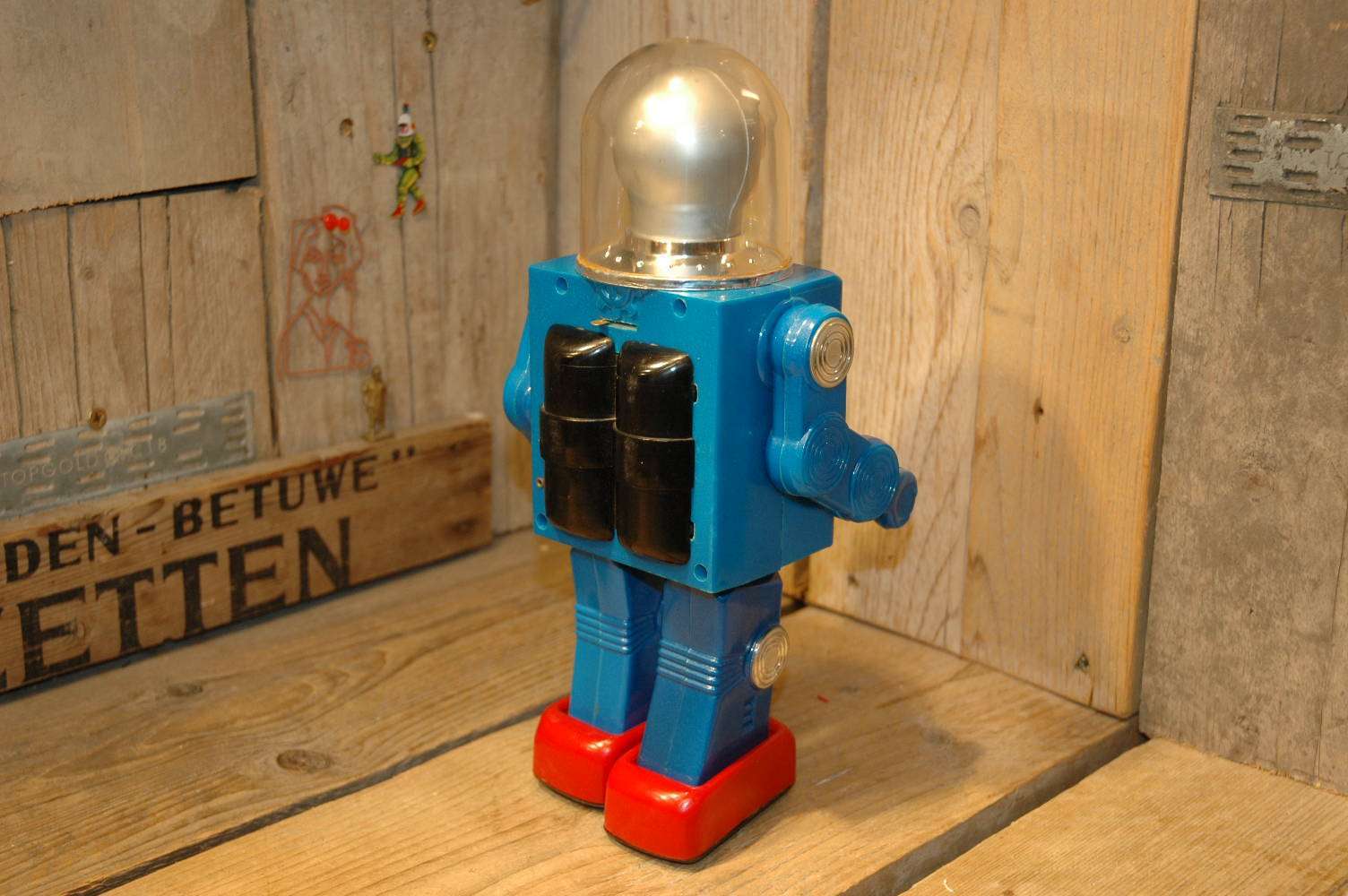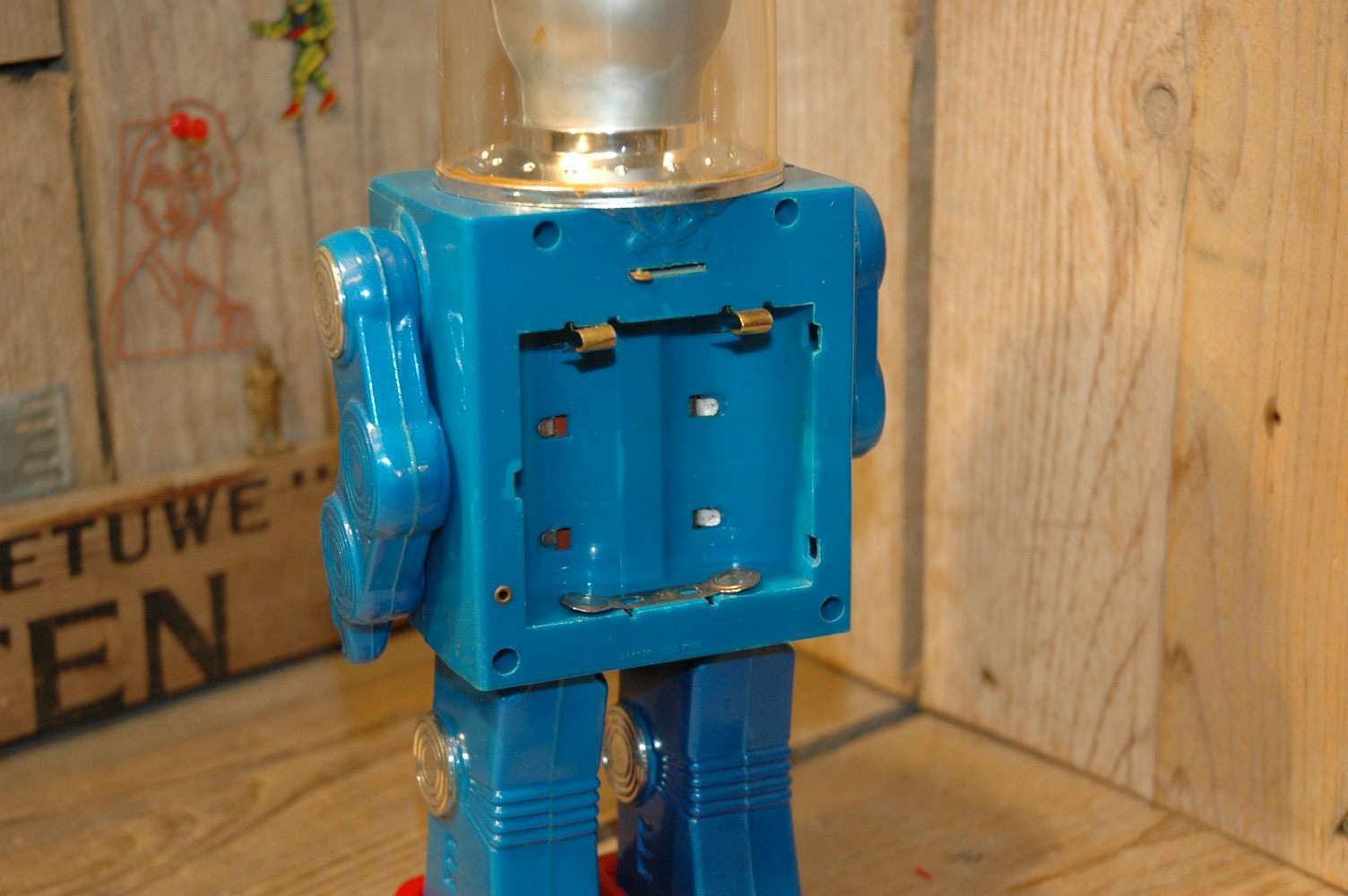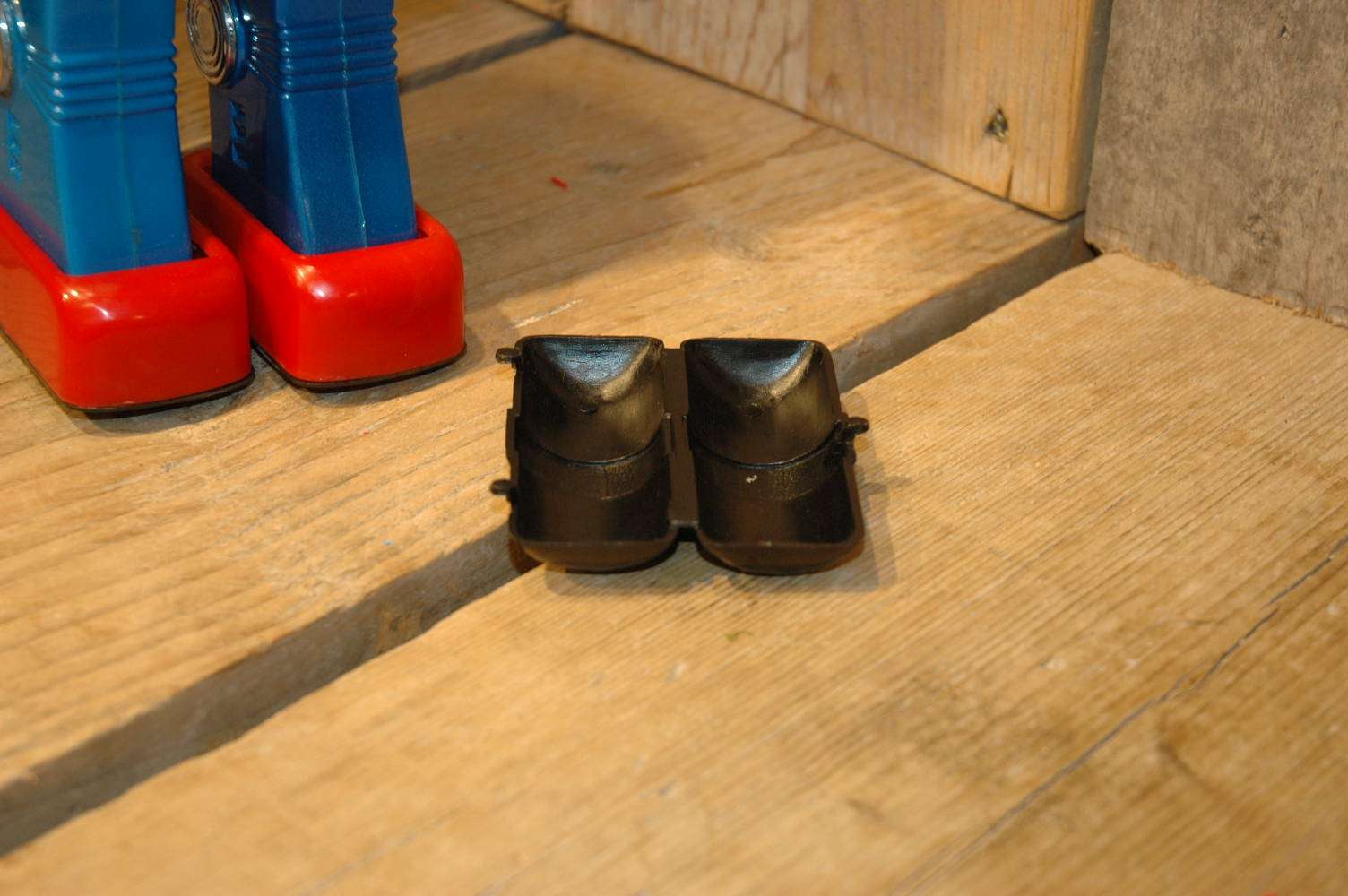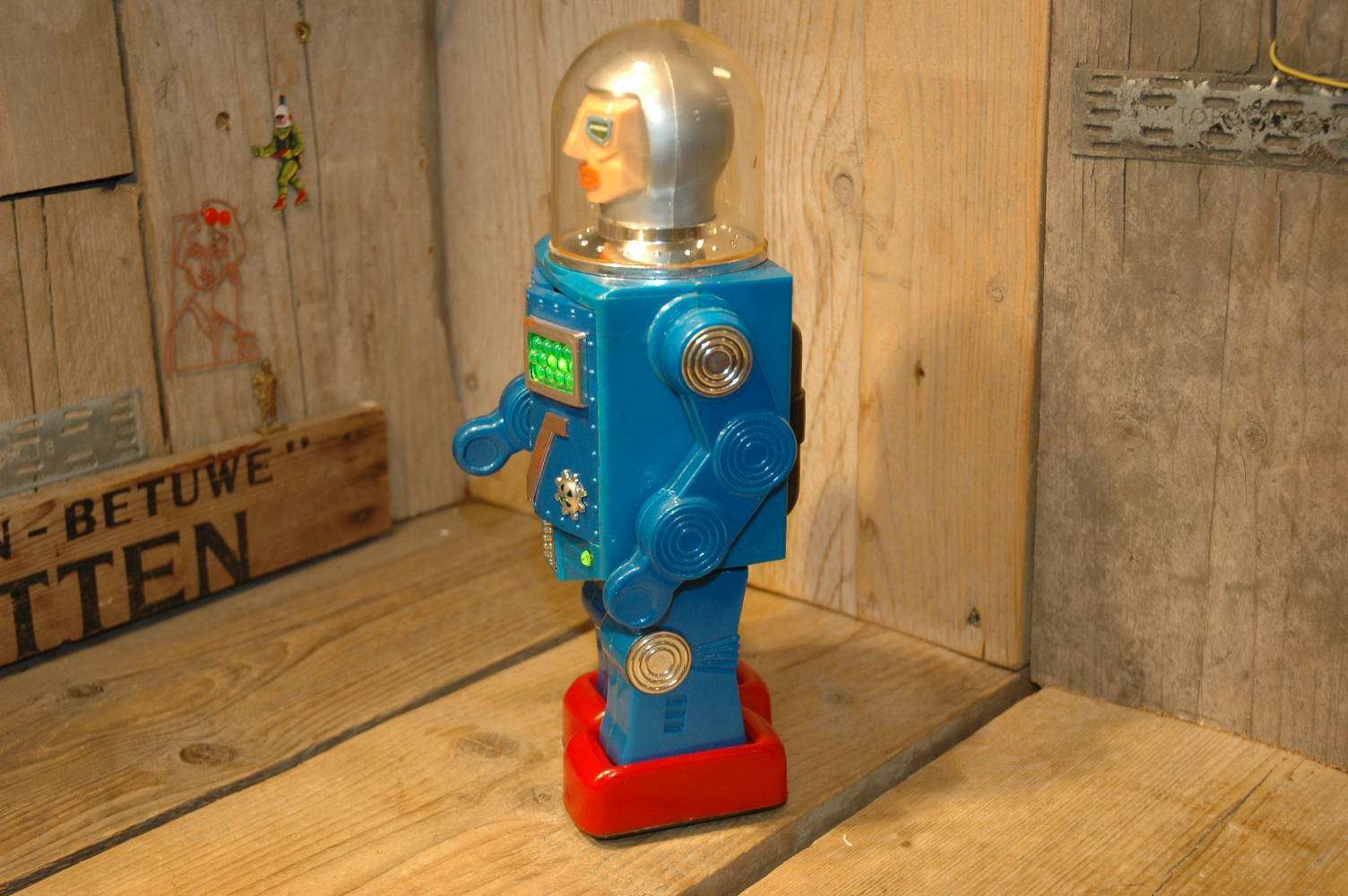 Hong Kong / Mego –  Lunar Spaceman in BLUE . ! 🙂
To be honest.. I never expected to have this robot in my collection ever. Perhaps the most ugly robot ever made but.. that also makes him so special.
Made in Hong Kong for Mego. Lunar Spaceman is a very hard robot to find in any color and condition. The robot is fragile, plastic made and from what i have learned most of these already "died " in the shop or in the first weeks of being played with.  The fragile plastic structure combined with the heavy D-Cells were not the best combination resulting in very few of these robots having survived time.
They show up from time to time but most of the time not working, not even being able to stand right up by themselves because of a faulty axel in the legs.  Mostly seen in grey, red and green…or should i say.. ALWAYS seen in red, grey and green because tell me.. when was the last time you saw one in GOLD ( yep here couple of years ago ) or in blue !! ?? 🙂
Suddenly the "ugly" robot shines at his best on the shelves in this color.. wow ! 🙂
When the robot arrived it was not able to stand right up. A faulty material used for an axel inside the legs is a known problem but hard to repair because you have to take this complete fragile robot apart. I took the time and it took me almost a week to complete this. I also repaired the mechanism and made the robot run again.
As you can see, mission accomplished. The robot stands by itself again and is in perfect and working condition. Still its not the best performing robot because the mechanism simply does not allow him to do so but he works, with all the lights, he walks and opens his doors with shooting lighted guns.
The overall condition of this ULTRA rare and scarce all original blue variation is excellent to near mint. The robot survived time very well and with the recent overhaul its ready for the next 50 years being on display on any robot shelf 🙂
Comes with inserts and original box in near mint condition as well.
An absolute holy grail in this color.. unique and I only saw a second one in Brussels years ago… never since..
As scarce and unique just like the golden one I had years ago.
CFP:  Contact me For Price .    at .      boogo.nl@gmail.com
CFP:  Contact me For Price    at   boogo.nl@gmail.com