Project omschrijving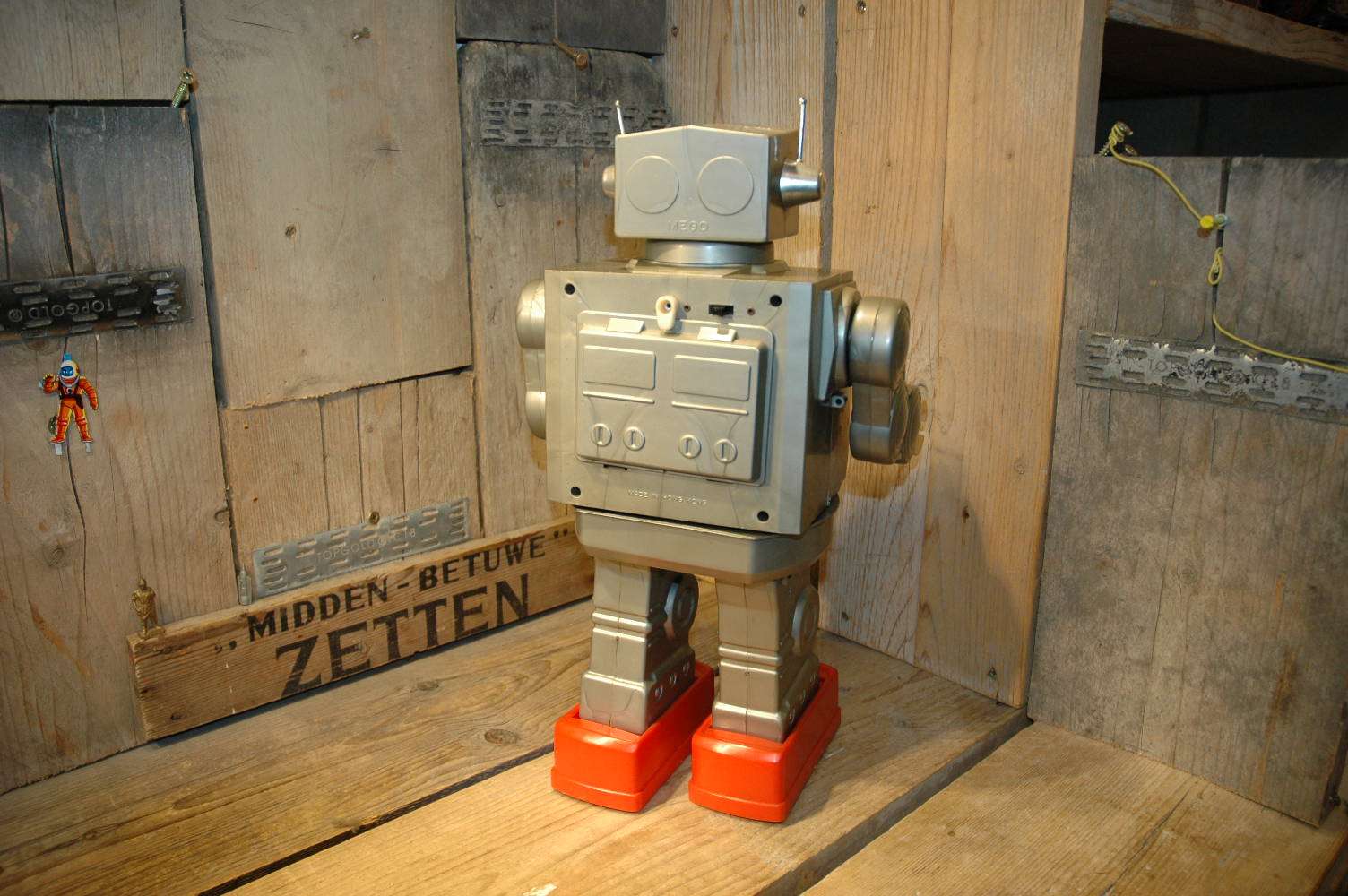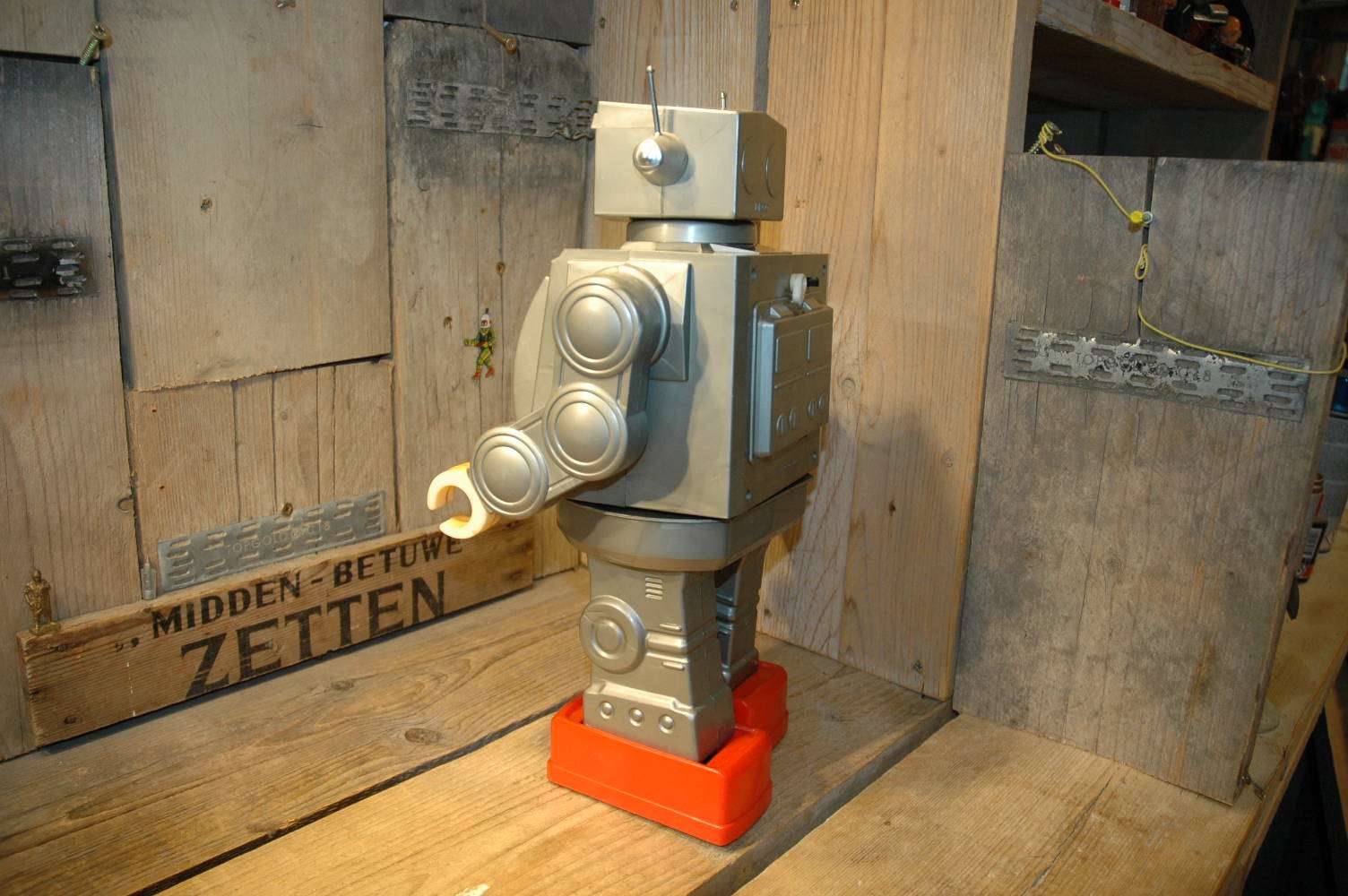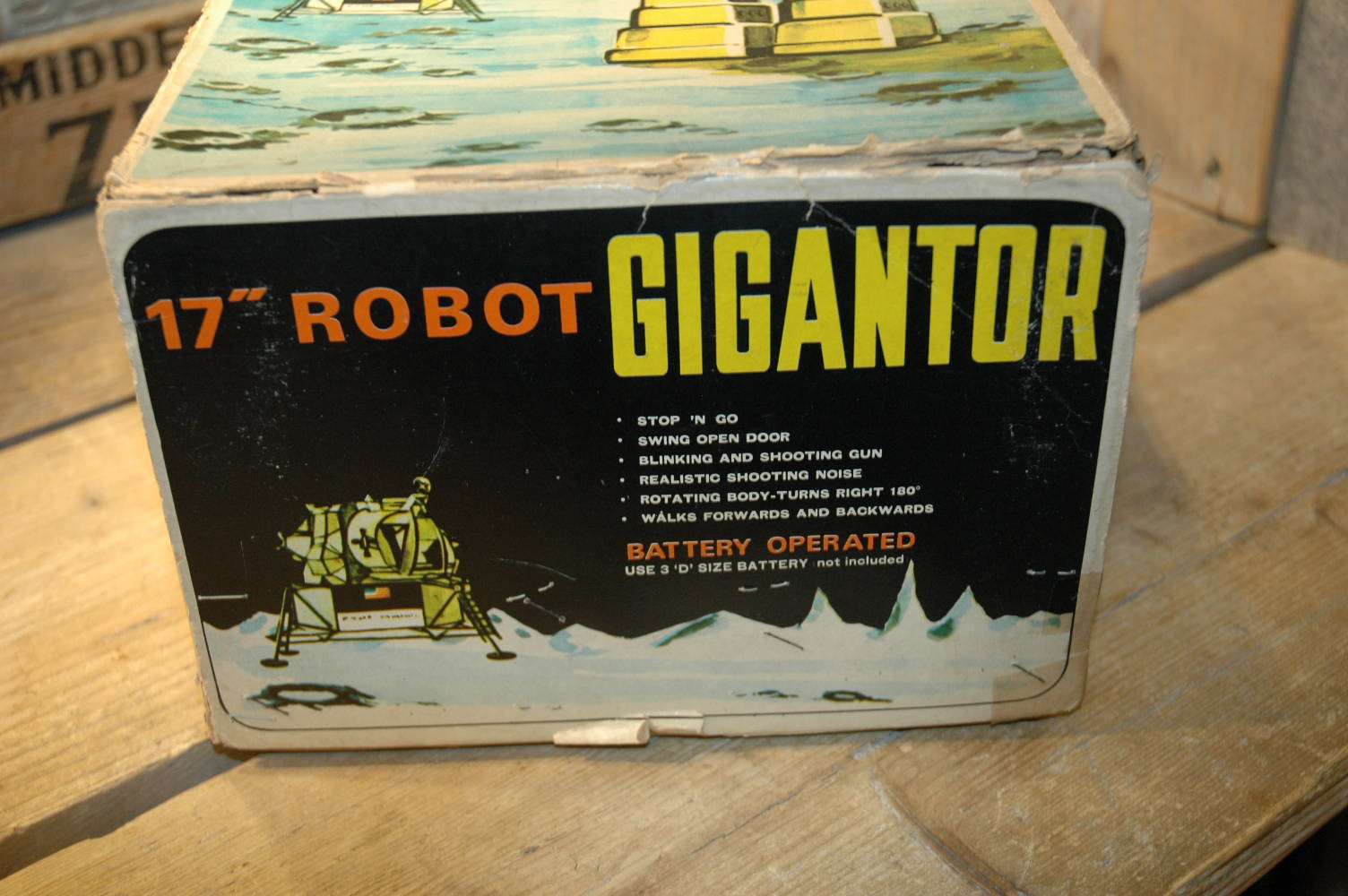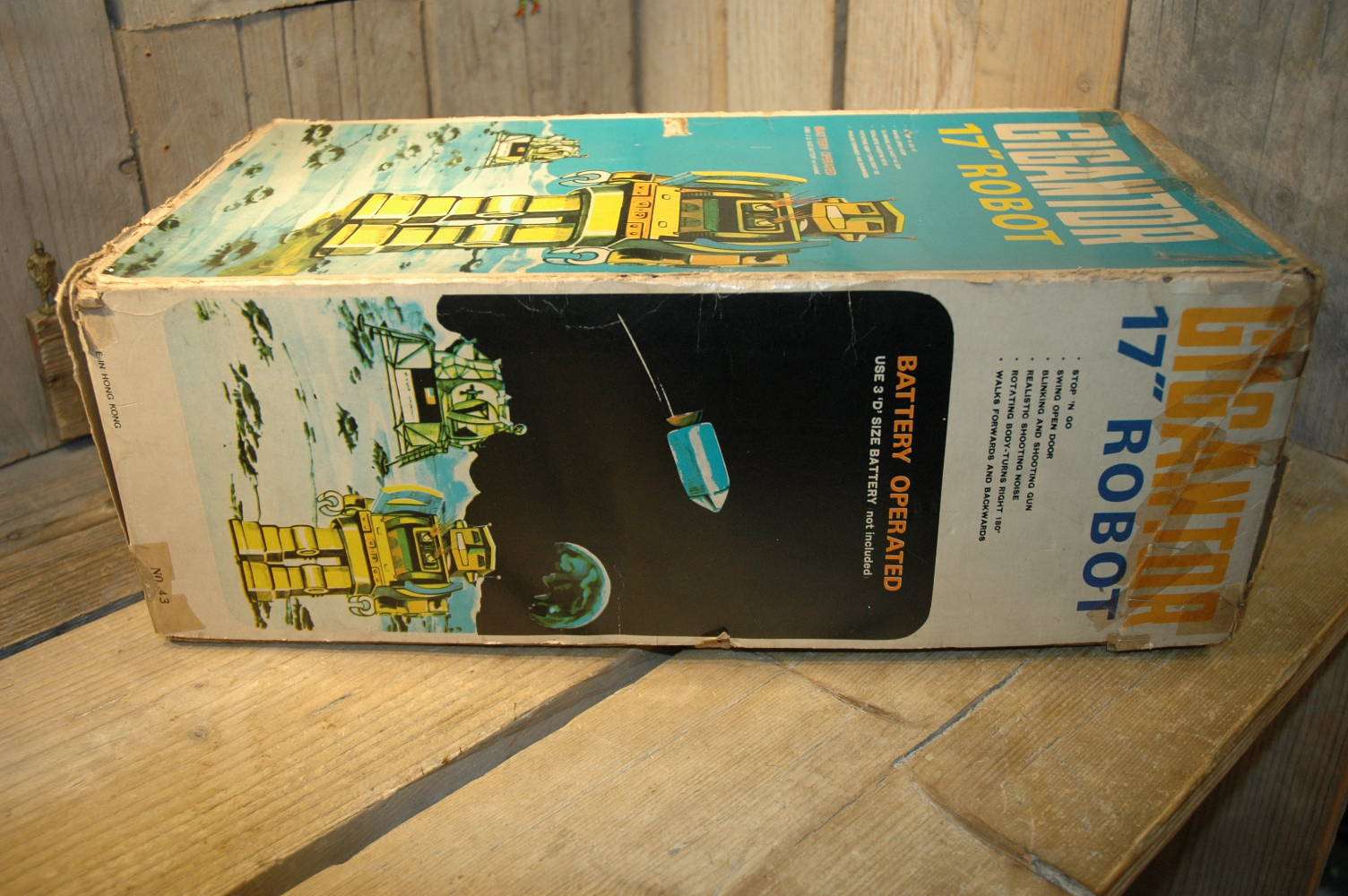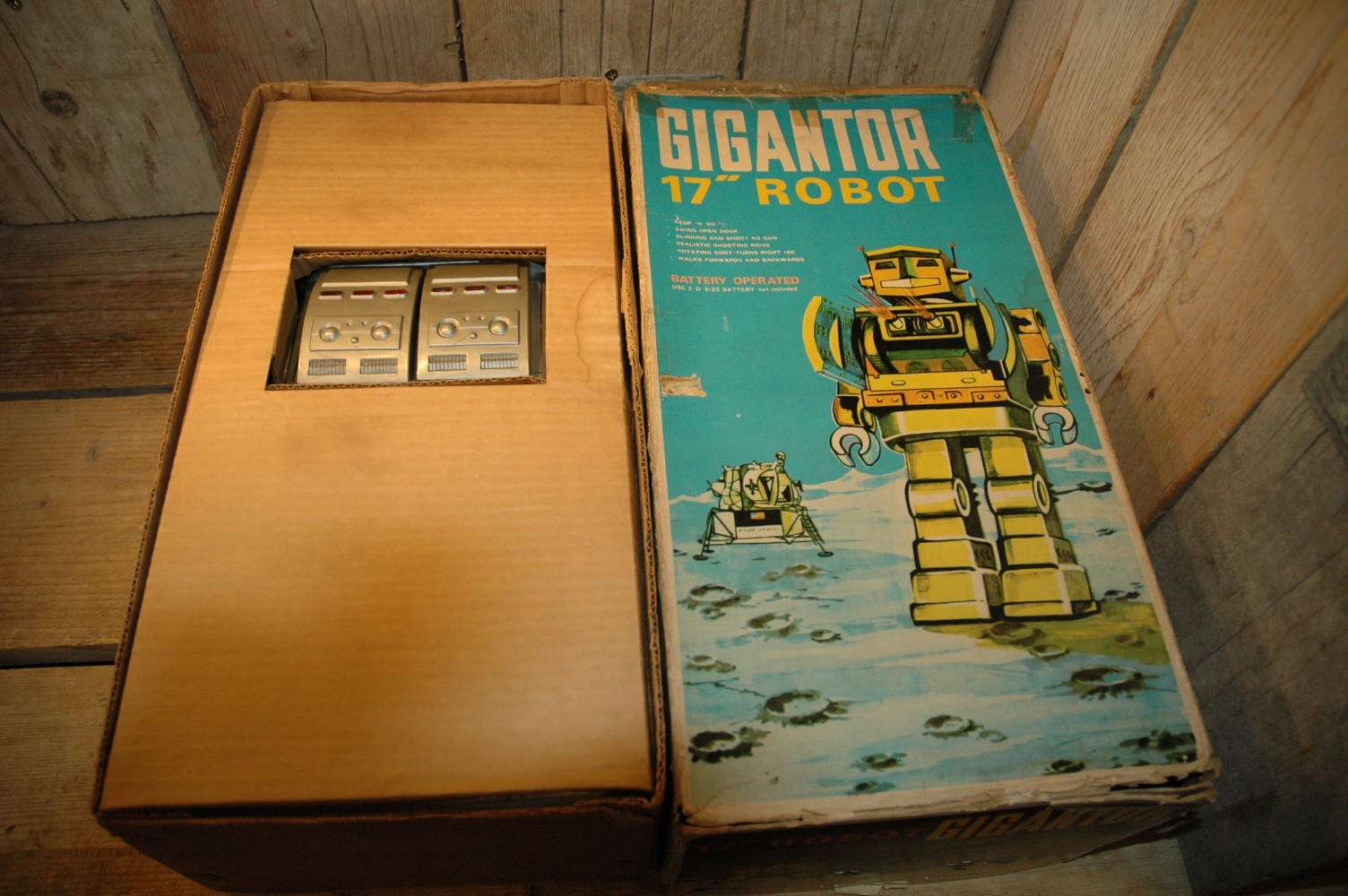 Mego Hong Kong – Gigantor 17″ Robot.
I found this impressive robot in Holland where it was stored away in a big barn for year.  I had seen it before in 2013 or so but was not able to buy it back then. I had the robot in my collection before but only the robot and never the box. This time I found the robot and the box together.. even better, the robot was also in working order 🙂
Made in Hong Kong in the early seventies as a clear "knock off " of the original horikawa Giant Robots. The robot is well build out of durable plastic and runs on 3 D-Cell batteries that drive the robot forward AND backwards… more about that later .
according to the box the actions are as follows:
– Stop and Go
– Swing open door
– Blinking and shooting gun
– Realistic shooting noise
– Rotating body turns right 180 degrees
– Walks forwards and backwards
The condition of this robot is excellent. Besides some wear to the chrome parts and some discoloring to the white hands, there are no other flaws to mention. The robot is complete, all original and works like a charm. Comes with original box with original inserts. The box is in very good C7  condition . the box has a few minor repairs and some damage to the corners and panels as shown in the pictures.
Take a look at the stunning artwork on the box, very cool !
CFP:  Contact me For Price               at                      boogo.nl@gmail.com