Project omschrijving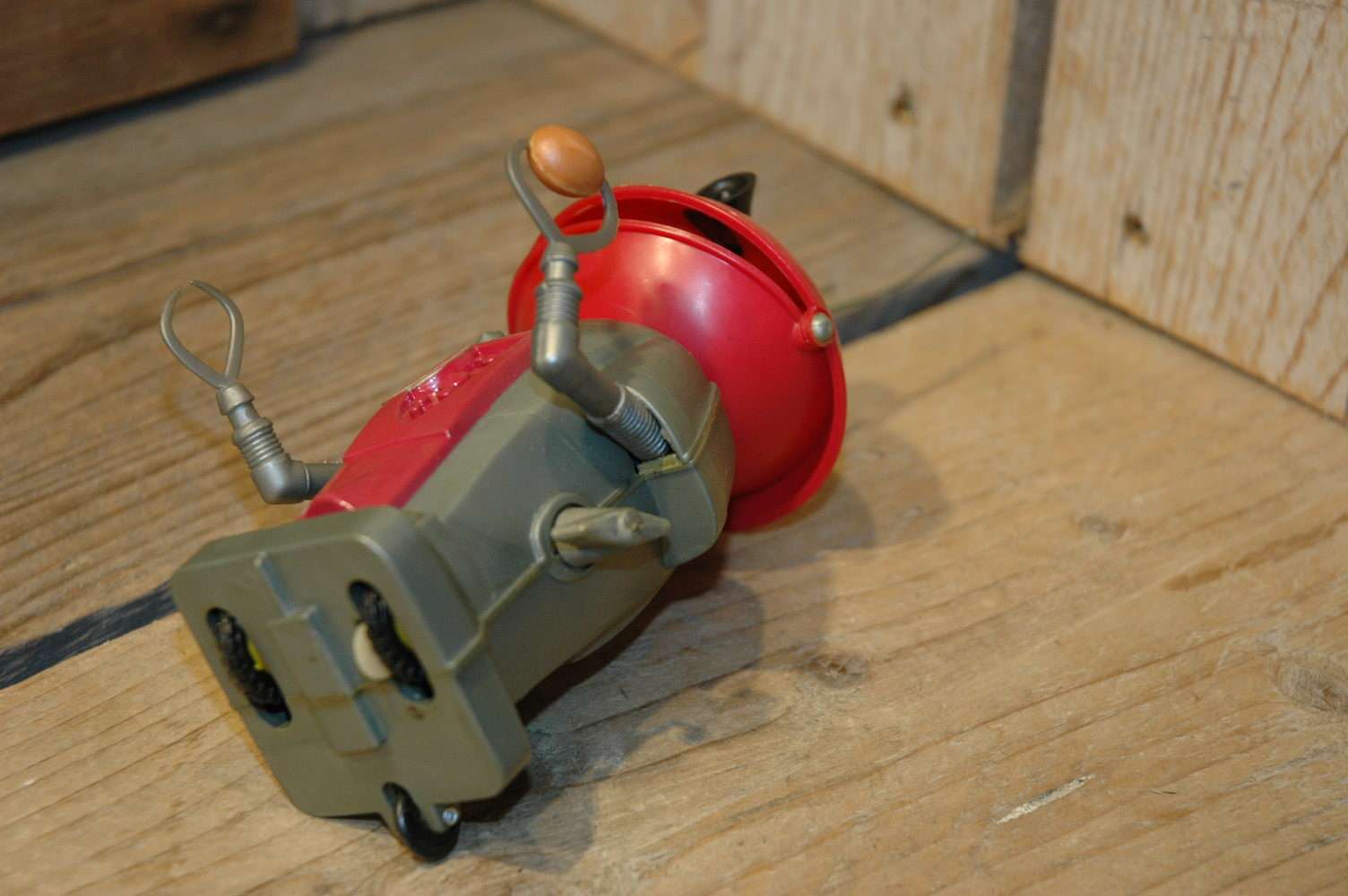 Marx Toys – Mr. Smash
Its the very first time this robot enters the Dutch Caves. I could have bought it several times but for unclear reasons, I never did.  Now it was part of a small collection and here it is.. what a cool robot !
Made in the early seventies in HongKong for Marx Toys… Now, I never knew that the importer, Marx, was based in Great Britain… so you see, I still learn every day 🙂
Back to the robot now. Made out of durable plastic with a clockwork mechanism. In action the robot clicks, rolls forward and move its arms.
Complete and all original with both antennas still there. NO damage or cracks. Its a miracle these robots could survive such a long time without beeing damaged.
The condition is excellent to near mint. No flaws to mention. Mr. Smash works fine and strong and comes with its original box in excellent condition as well.
A very nice combination of robot and box.
CFP:  Contact me For Price      at     boogo.nl@gmail.com