Project omschrijving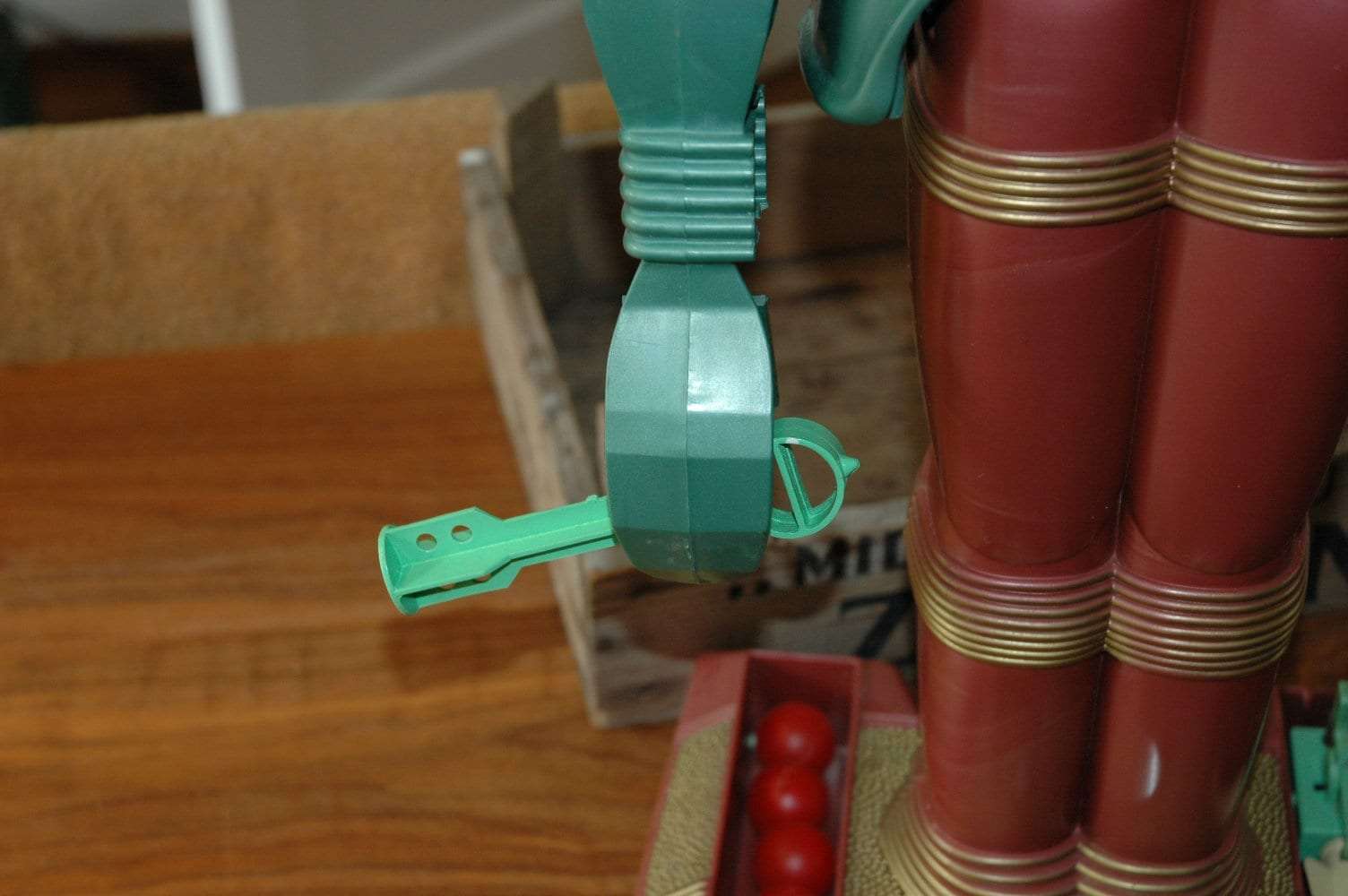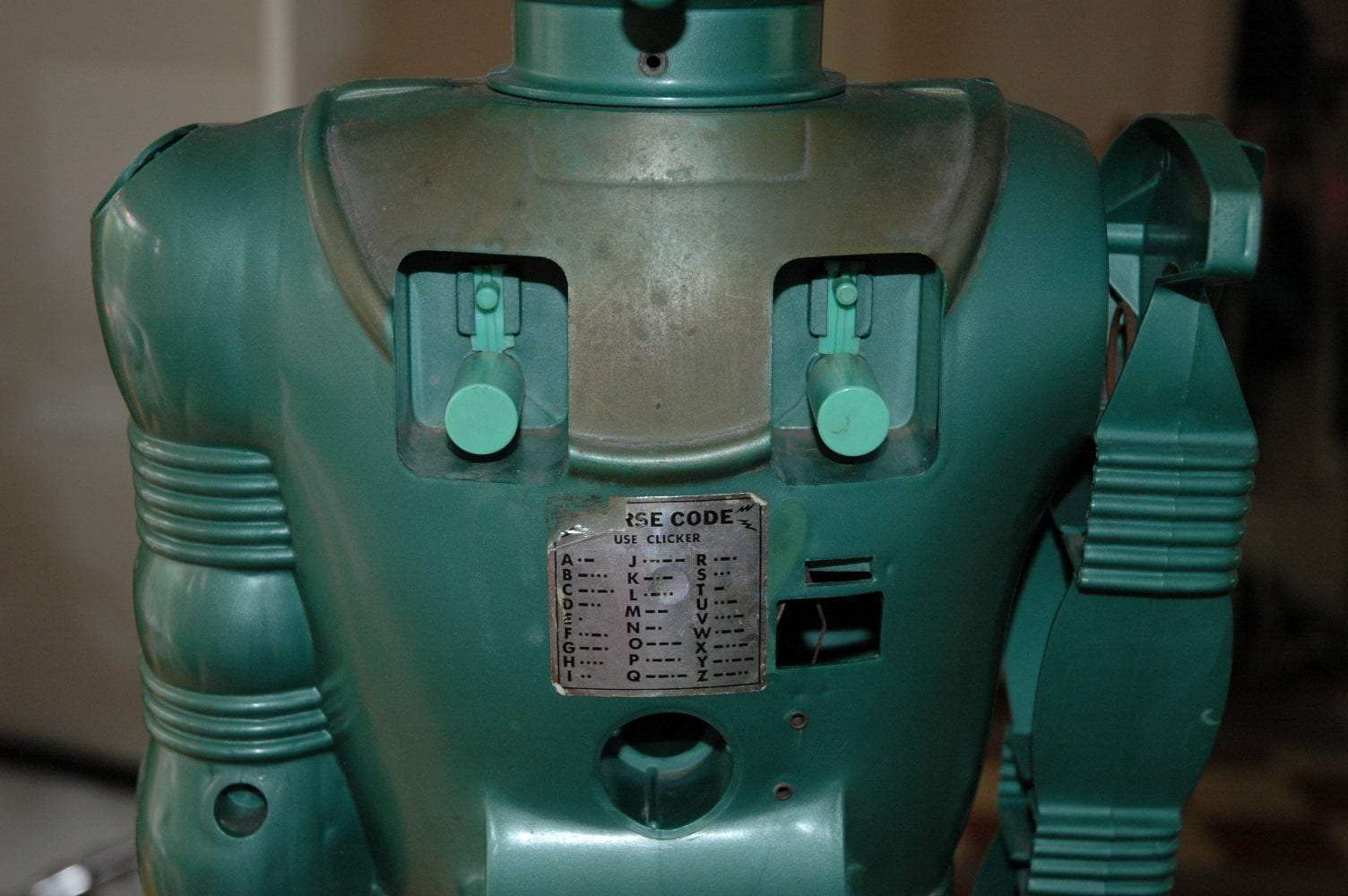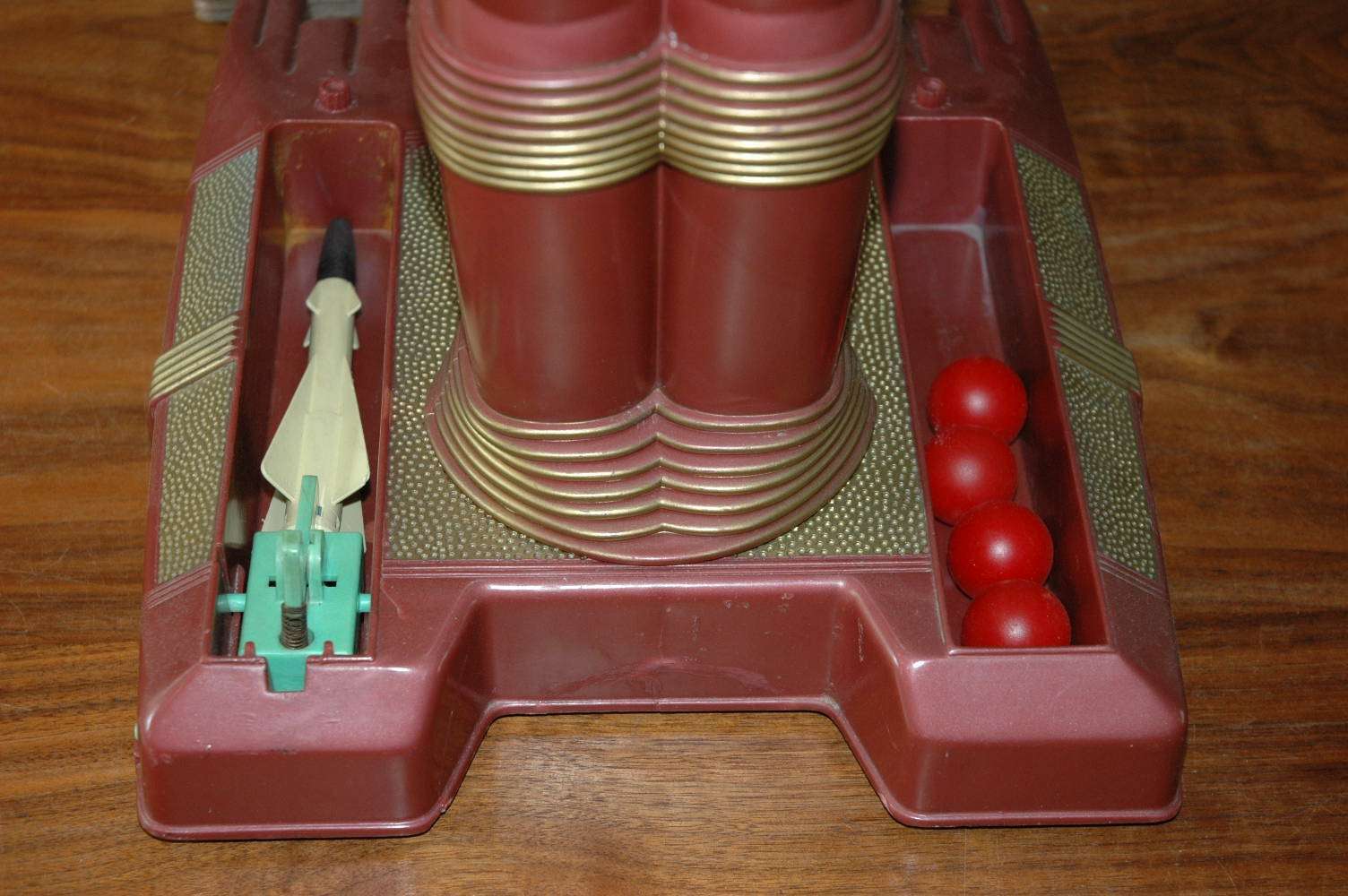 Marx Toys – Big Loo
A piece or art… that is what this robot is to me, WOW.  Made back in the sixties with a limited production of only 5000 pieces. I wanted this robot since I first saw it but I was never able to find a nice example. Big Loo was not made in Japan like most other robots but in the USA by Marx. This robot is totally made out of plastic, is about 100 cm in height, so a very BIG robot :). Every time you see this robot it's damaged and broken, missing essential parts and is not working. According to all the info I could find, there were only 5000 units produced and not much have survived, thats for sure. You dont see them too often but WHEN you see them they are always badly damaged, a pity because i think this robot really belongs to EVERY robot collection !
The Actions and playfun of this robot is awesome… where should I start….Lets name a few: blinking red eyes, the robot can grab things, he can bow, roll forward , talks 10 frases, squirts water, shoots darts, missiles, balls, a bell rings, morse can be sent, whistle and did I mention he looks awesome ! ? Its the favorite robot of my son and I can imagine this robot was a real HIT in the sixties..pity not much survived.
The condition of this Big Loo is excellent with only a few things to mention.  Some wear to the paint, mostly to the " golden " parts. All Big Loo`s suffer from this problem, its the years…. nothing else. All his parts are original, only the whistle is repro and not functional. Everything else is there, darts, rocket, balls etc etc. What even is better is that his talking function still works perfect. the original crankhandle is there but has been glued back… who cares because normally you never find Big Loo WITH the handle. All functions work fine, no cracks to the robot anywhere.
A way above example of Big Loo. You will be impressed by this robot.
Impossible to find ever again in this condition ! BIG LOO !
CFP:  Contact me For Price    at    boogo.nl@gmail.com