Project omschrijving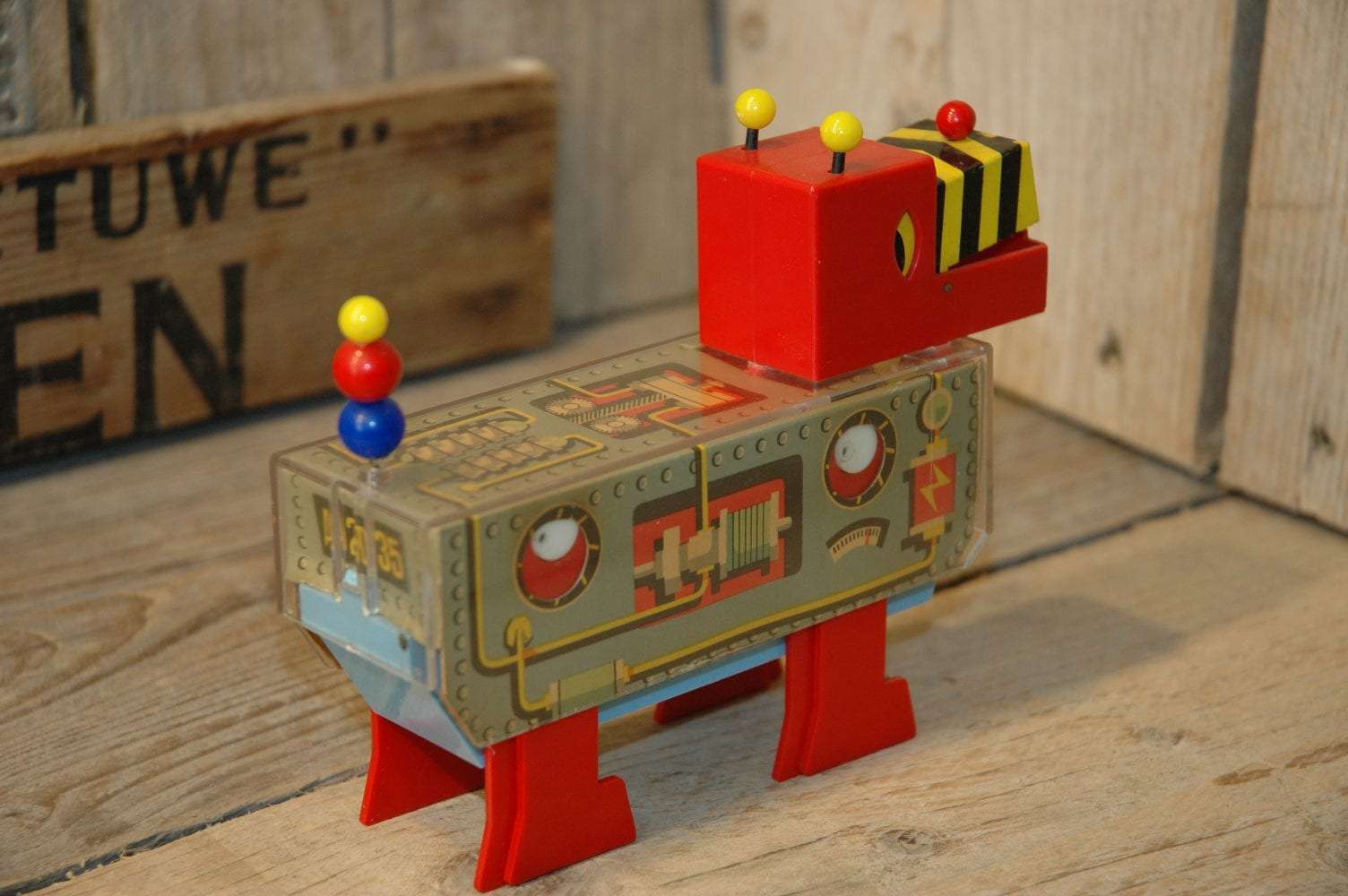 Ites – Pluto Robot Dog AJ 2035
Only Henk Gosses ever showed pictures of this Pluto Dog before if I am informed correctly. I did a search for a couple of days but I gave up… NO information is available on the web or anywhere else about this space dag.  Ultra rare and scarce and of course spotted by the famous rare toy spotter, Martijn 🙂 !
Its so rare and scarce that i could not believe my eyes when i saw it for the first time. Its made by Ites in Chechoslovakia and I found it there also. Made in the early sixties but I have no idea about the exact year. When I look at the other ites toys i had, I would date it back to 1965. Its made out of tin and plastic parts. In action it walks forward with opening and closing mouth while its tail waggles. Its battery operated by a single C-Cell battery which is surprising because this is the first Ites toy that is using normal batteries.
In action this dog walks using his eight ( yes 8 🙂 Legs while his ears go up and down and his mouth open and closes. Funny detail to mention is the battery cover. Its made out of tin and slides into the dog.. clever ! The condition of this ultra rare and scarce dog is excellent to near mint. No flaws to mention on this one. The dog is complete and is working perfectly, all original and complete.
Extremely… ehhhh Impossible to find space toy from the sixties… UBERCOOL and impossible to find !
CFP:  Contact me For Price    at     boogo.nl@gmail.com