Project omschrijving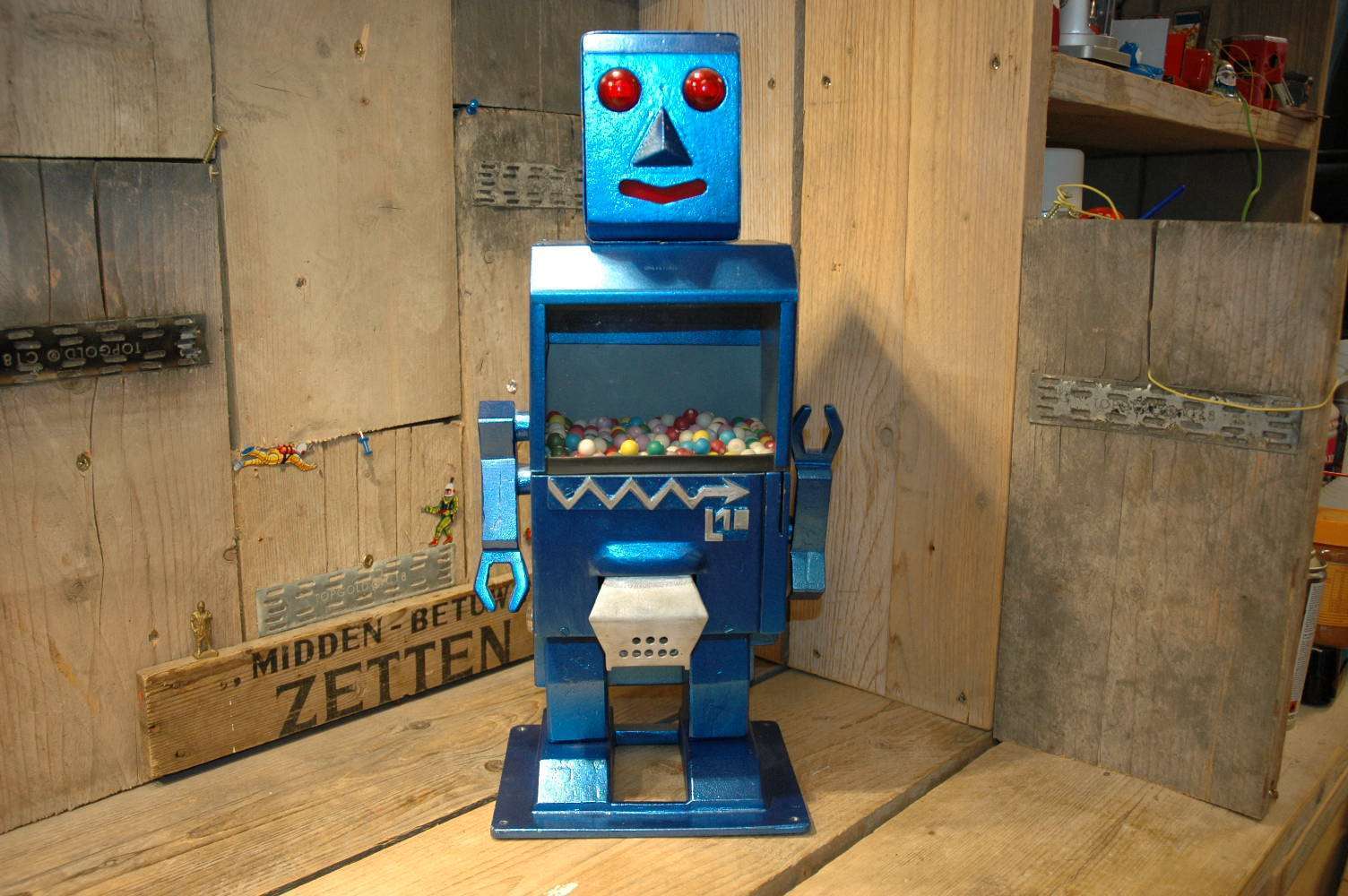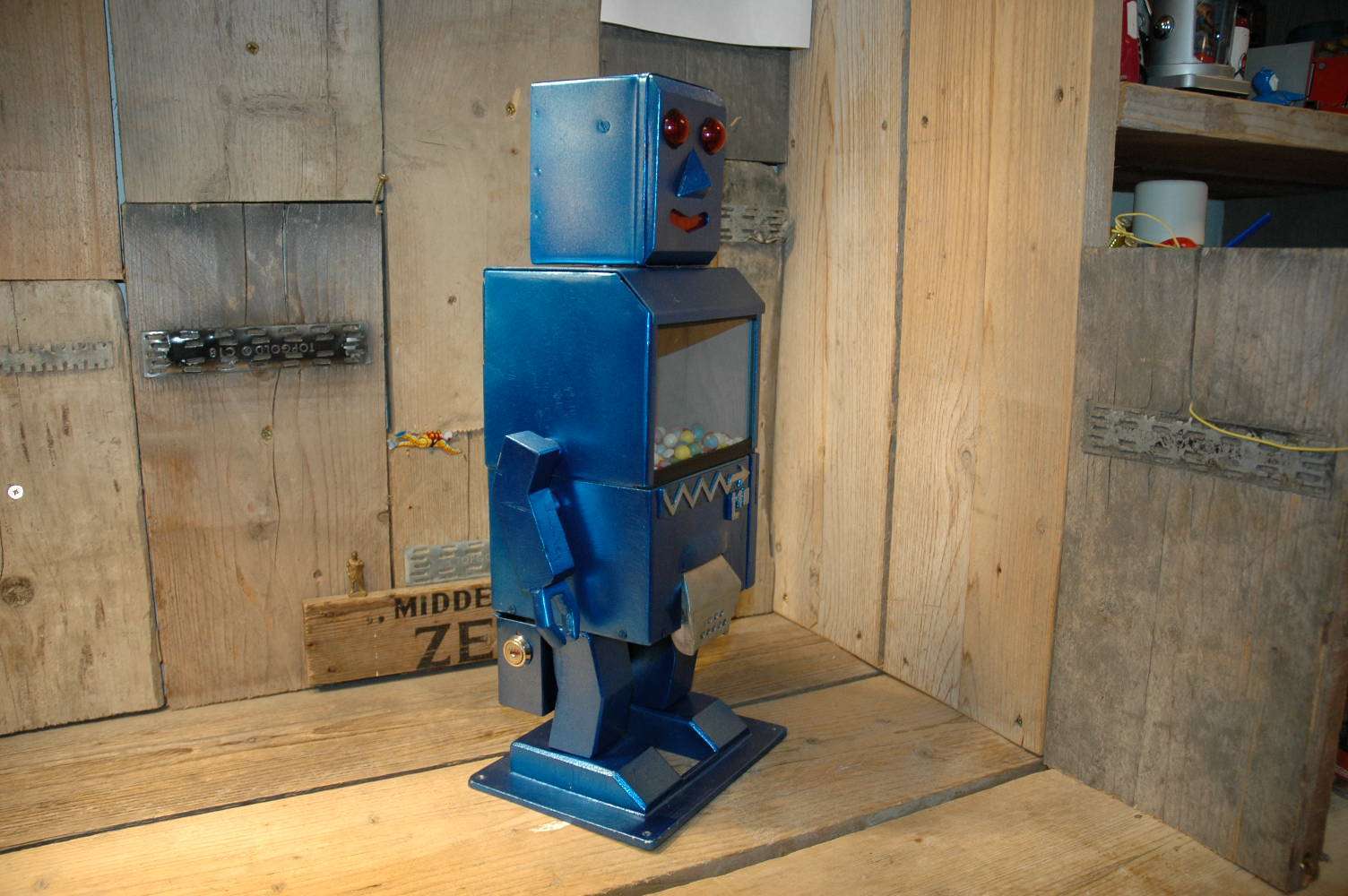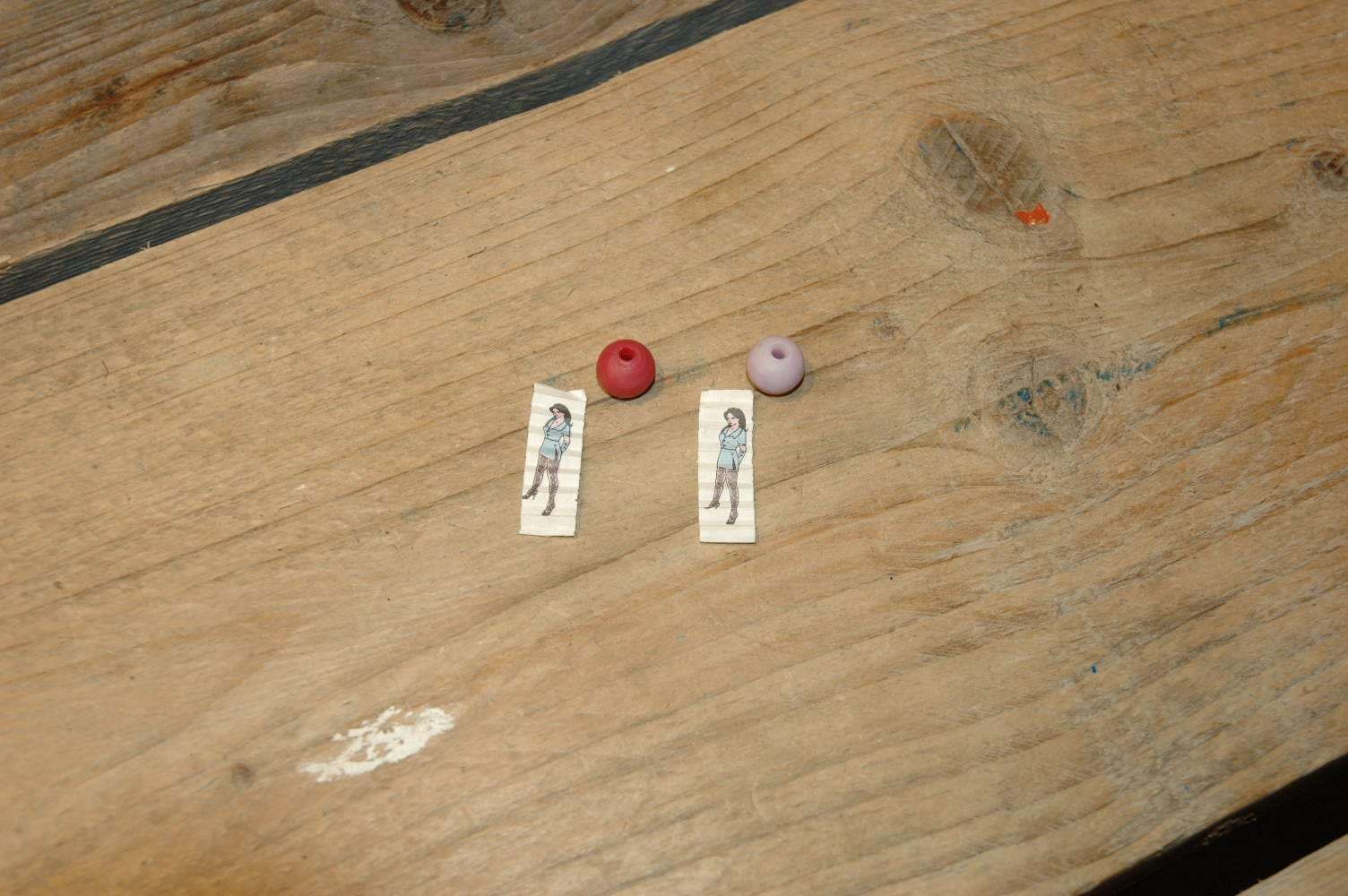 Italy – Gumball Robot.
Well, not in the line of Japanese Tin Toy Robot but… Vintage for sure and absolute cool looking.
Made in Italy in the late fifties, the company is unknown.
This rare and scarce gumball machine is one you will probable never see again. I had seen ONE before in an auction of Smitthouse in exactly the same color so that means the color is original for this gumball machine.
The robot takes 10 lire coins ( I will add some with the robot ). For that money you will receive a little ball and gumball of course ( the gumballs were removed from the machine because they were really old dirty and sticky) The balls however are still there ! 🙂 . Inside that ball is a tiny piece of paper with beautiful Italian girls on it.  These are the original toys / gadgets that belong to this machine.
The mechanism works fine. The head of the robot looks like its missing some ears but there is no sign that there ever was anything attached.
Further there runs an electrical wire into the robots head, probably to light they eyes and mouth piece. I have never taken the time to take the machine apart to see how it should work but i believe all is still there to get the lights working again.
The condition is excellent, complete and all original and the gumball robot comes with its original stand as well.
An absolute unique piece, made in Italy in the late fifties..Rare and Scarce Gumball Robot !!
CFP:  Contact me For Price     at     boogo.nl@gmail.com