Project omschrijving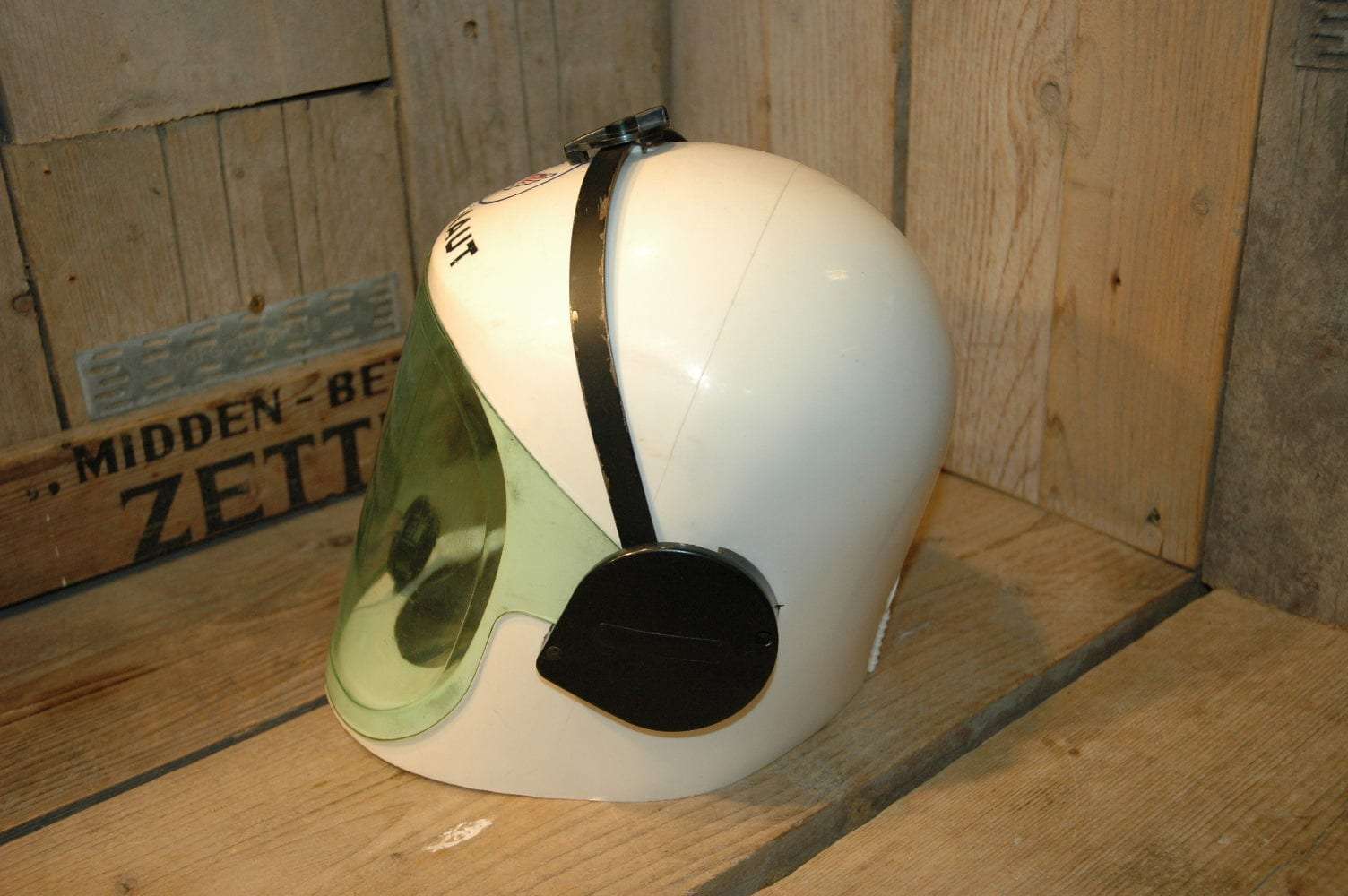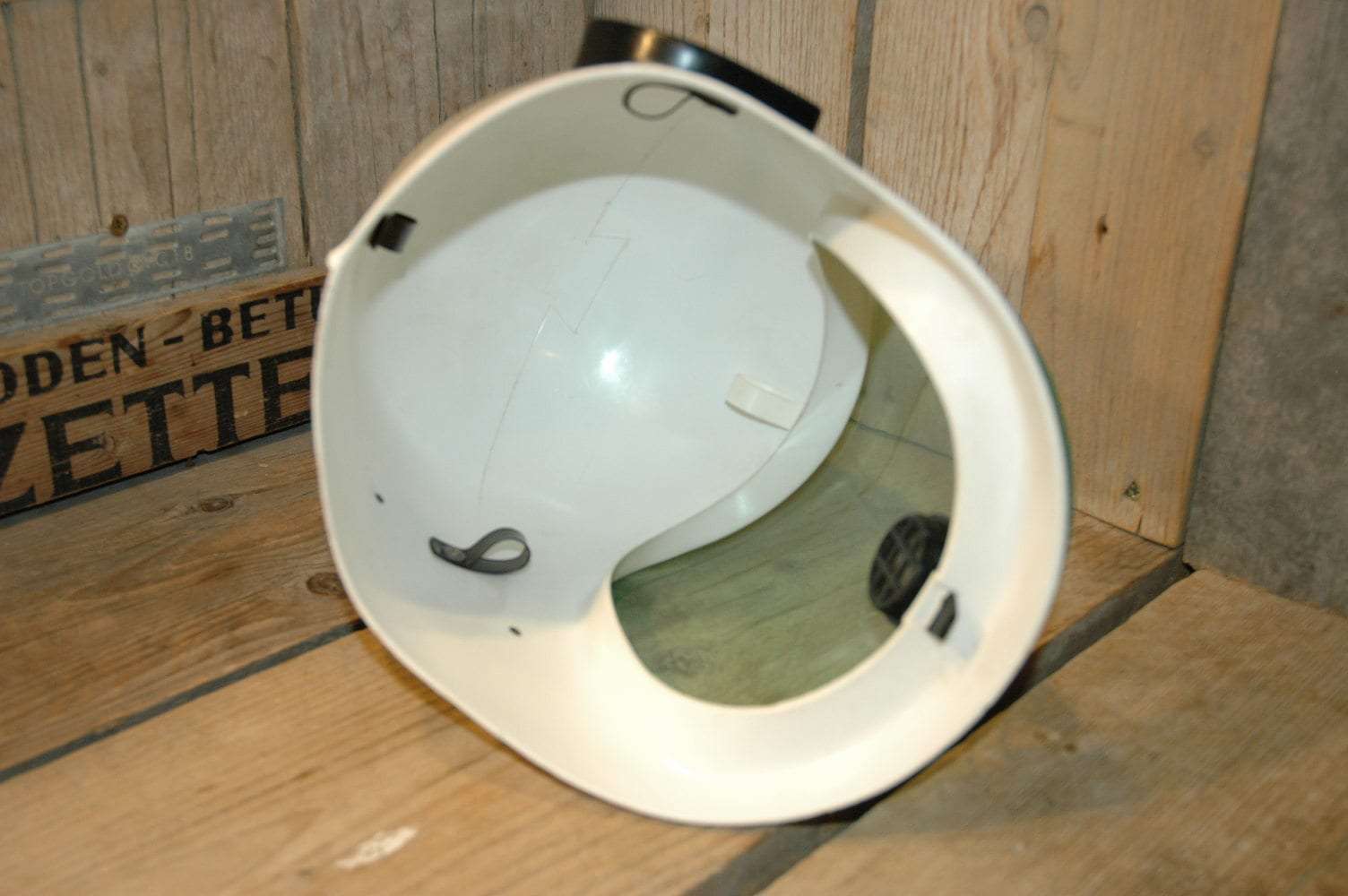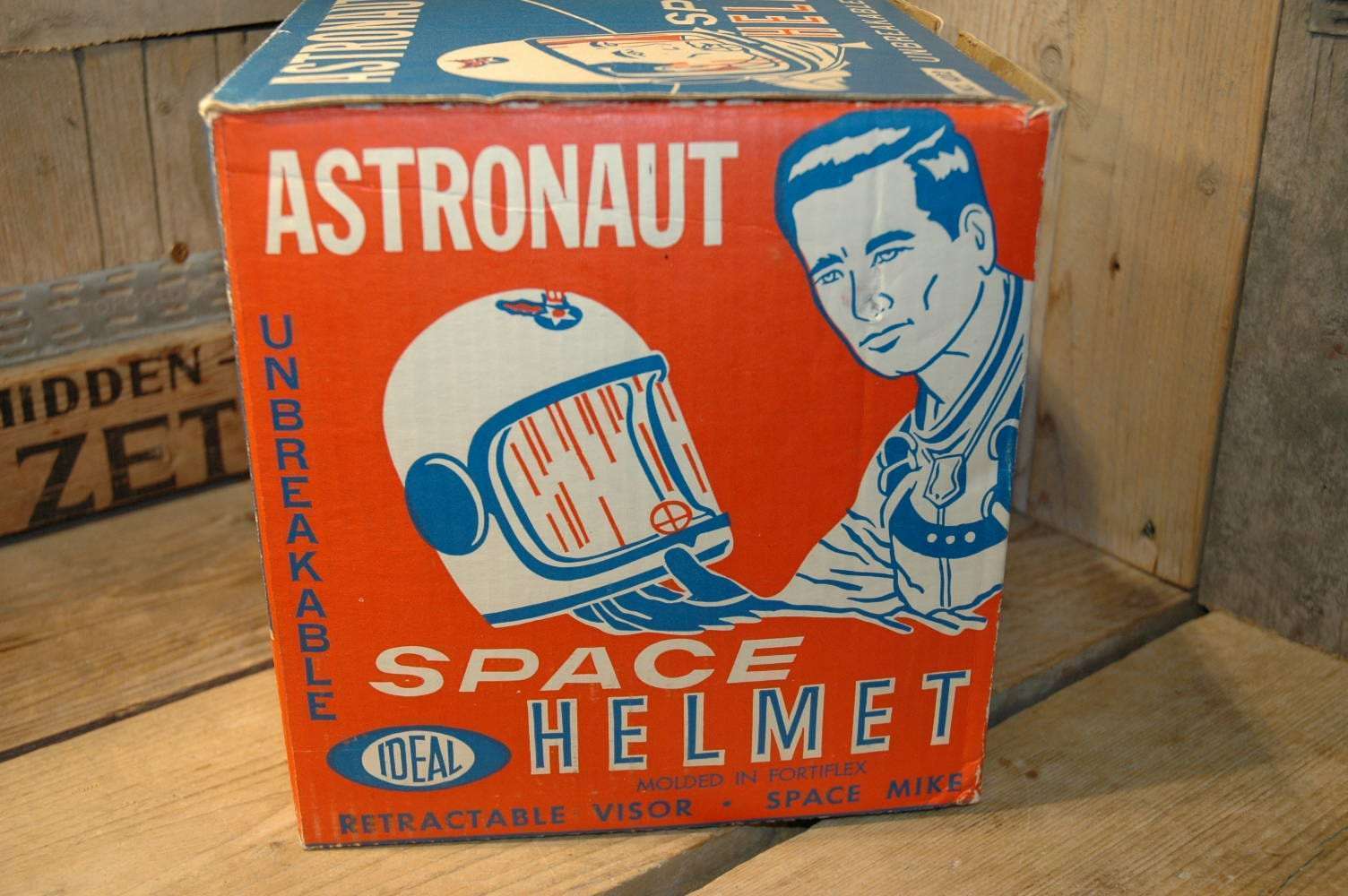 Ideal – Astronaut Space Helmet.
This helmet was part of a robot and space toy collection I recently found in 2017 in Milano Italy.  Now are space helmets not really my core of collection and this is the first one,ever crossed my path.
Made in the early sixties and I believe its even made in 1960 or 1961 by Ideal in the USA.
I have seen some variations of this helmet as well by the way.
The helmet is made for children of course and is made, as the box tells us, from Fortiflex, which should be unbreakable.  Nevertheless the Helmet survived time very well but there is a small crack in the front just under the speaker that has been glued back together somewhere in the helmets life. Its not visable in the pictures and its a small crack but its to mention.
Overall condition is excellent although I think there is as strap inside the helmet missing. The rest is complete and original and looks really in good shape for its age.
Accompanied by its original box in excellent to near mint condition, really a fantastic box with only some writing on it that keeps it from higher grading…
Pretty rare and scarce in this condition and with this box a very nice combination.
CFP:  Contact me For Price       at       boogo.nl@gmail.com