Project omschrijving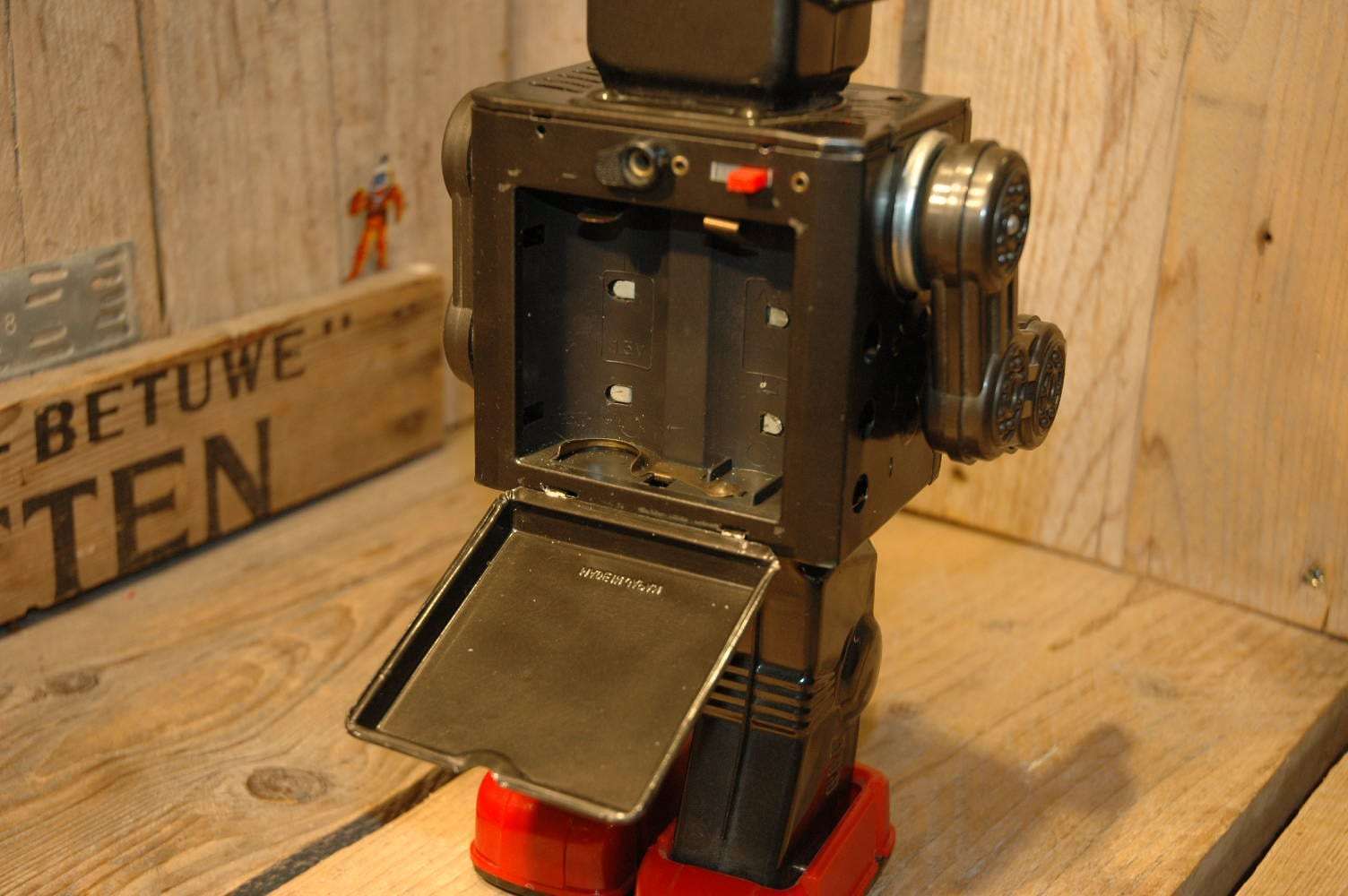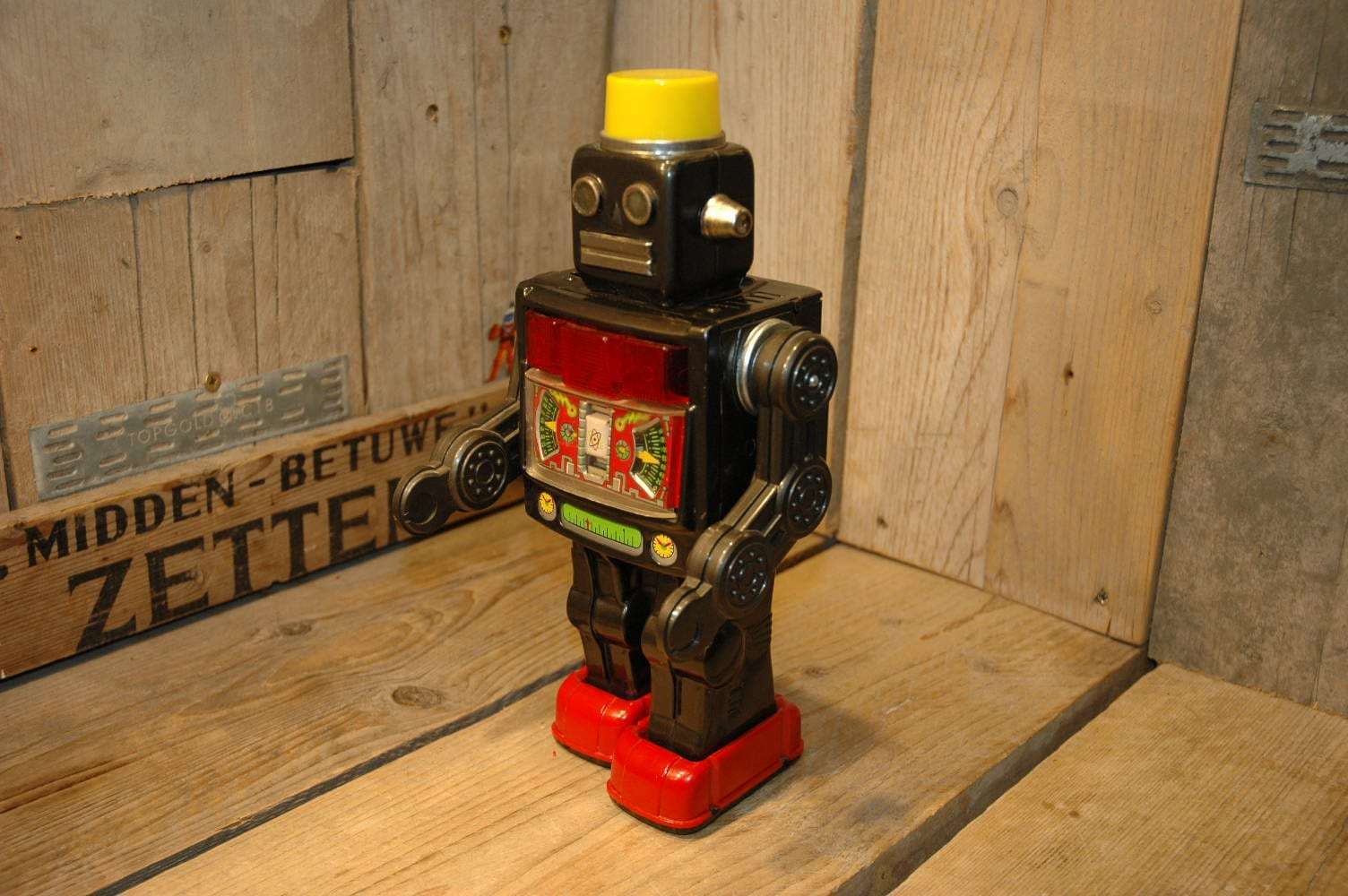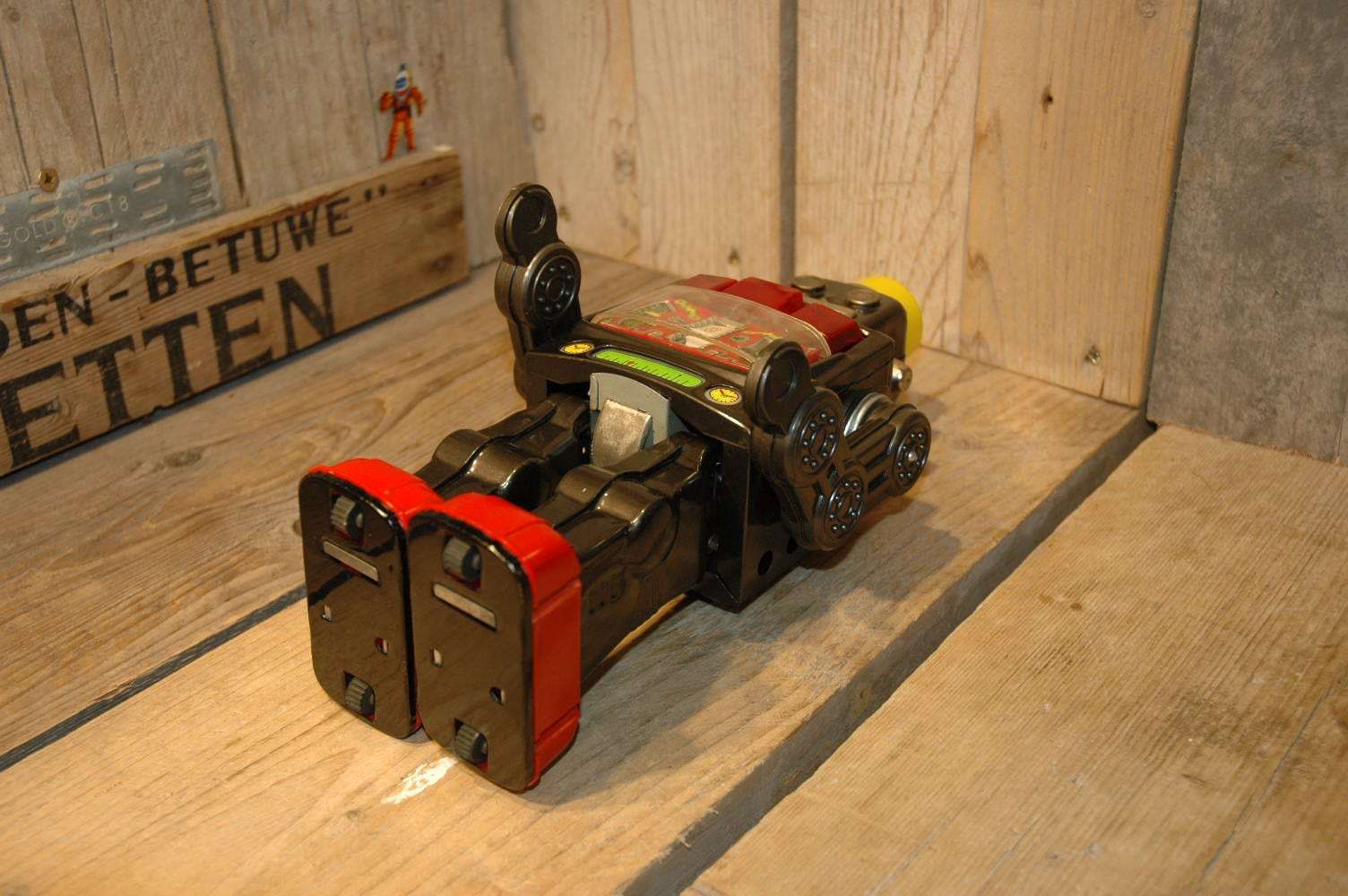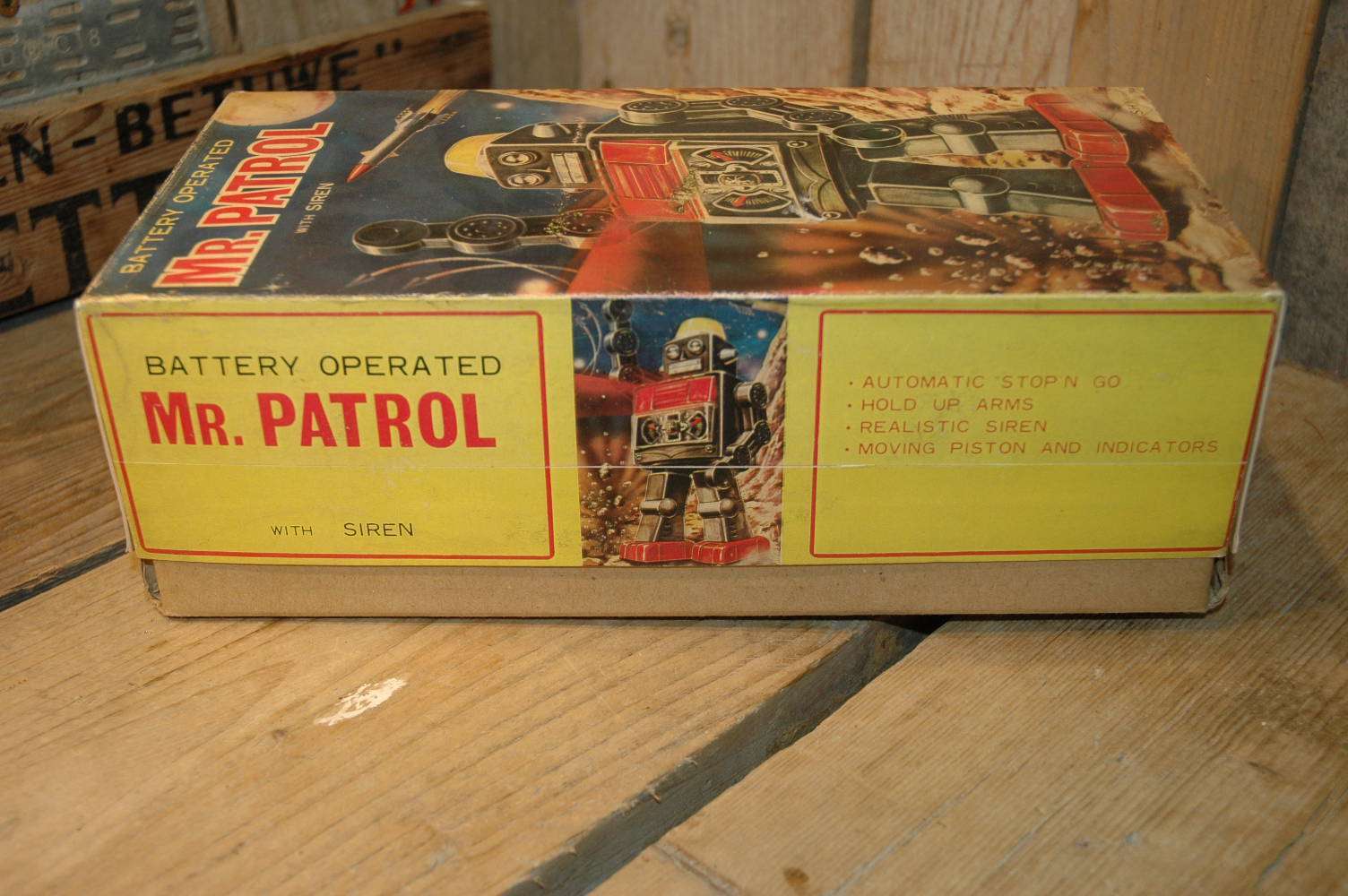 Horikawa – Mr. Patrol Robot Version 
Build by Horikawa on the famous robot platform in 1966. This is one of the strange variations of the Horikawa family that does not show up too often. This robot is also called: Siren Robot …. why, you find that out as soon as you put batteries into the robot and turn the switch.. The robot starts to walk with flashing lights, moving meters in his chest and then it happens… he stops raises his arms and he produces a loud siren sound, whoooeeiiiii.
The actions are really attractive and pretty unusual for a robot, siren sounds are more found in spaceotys but not like this one 🙂
The condition of Mr. Patrol is excellent and he shows only minor playwear. There is no rust, no dings and the robot works perfectly with all the flashing lights, moving meters and of course his Siren.
Where Mr. Patrol ( the astronaut version ) is already hard to find, this Mr Patrol ROBOT version is very rare and scarce and is seldom seen in the market.
The robot is accompanied by a professional made reproduction box that is even for a repro box, very hard to find.
CFP:  Contact me For Price        at       boogo.nl@gmail.com