Project omschrijving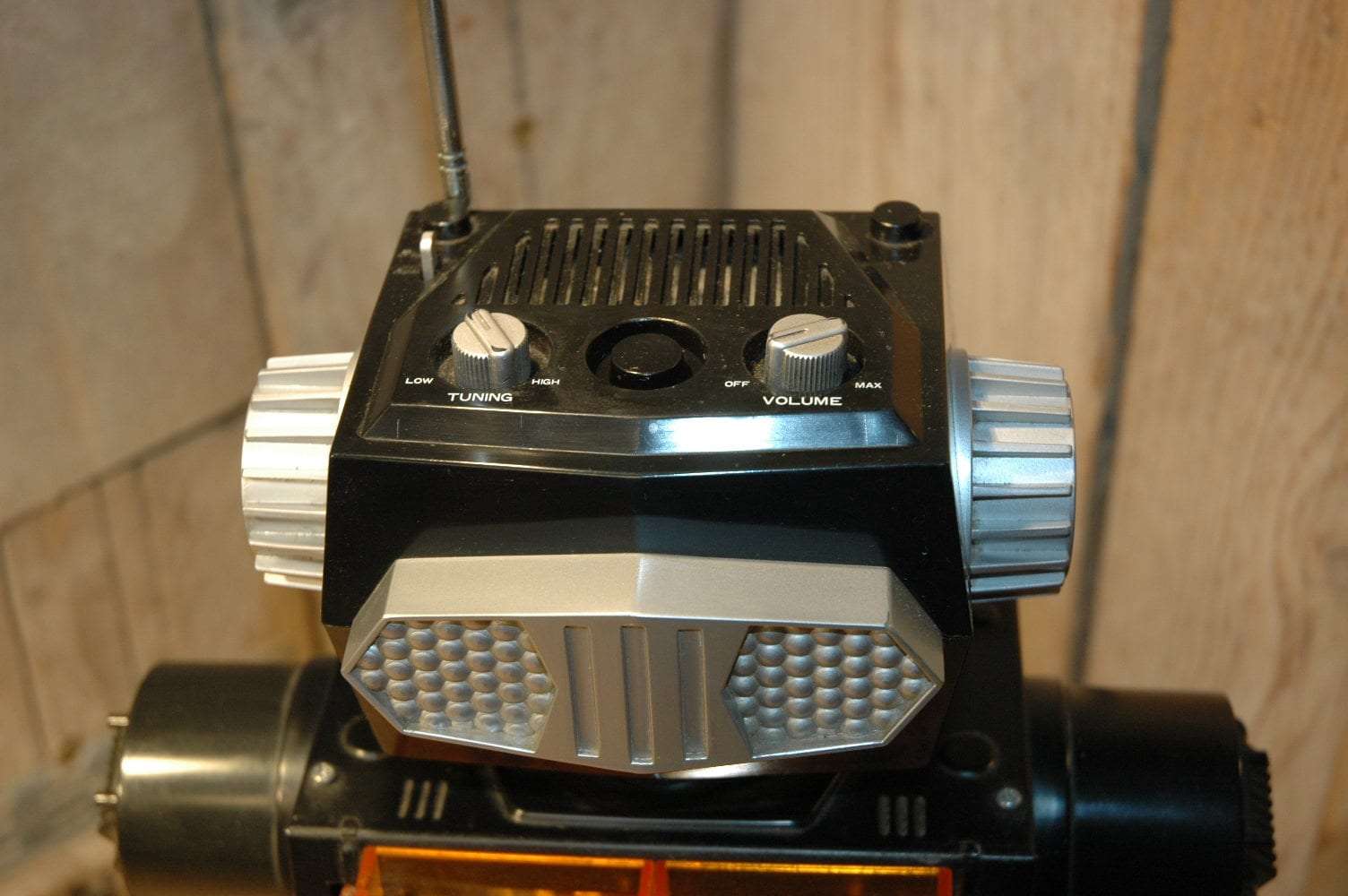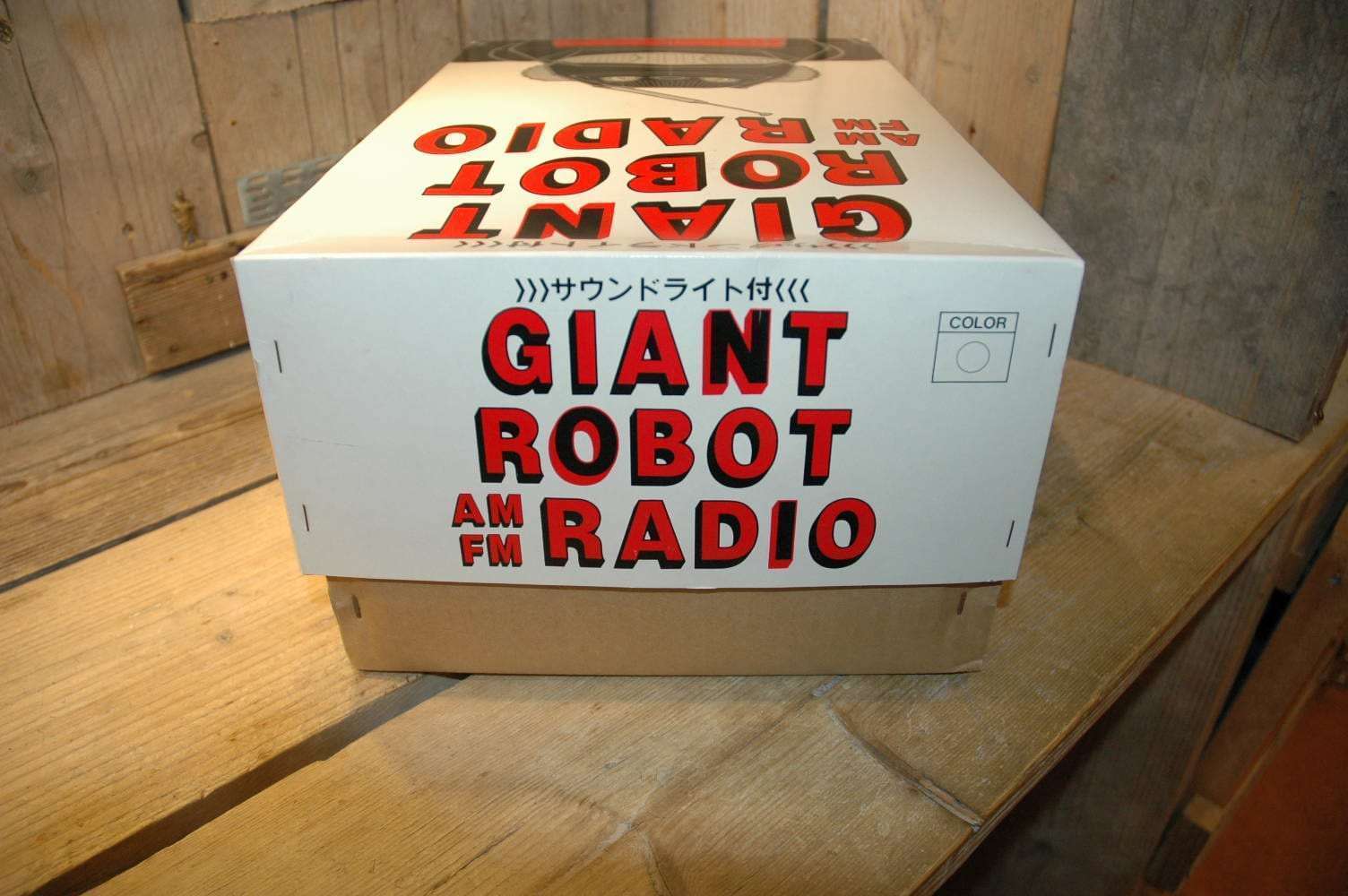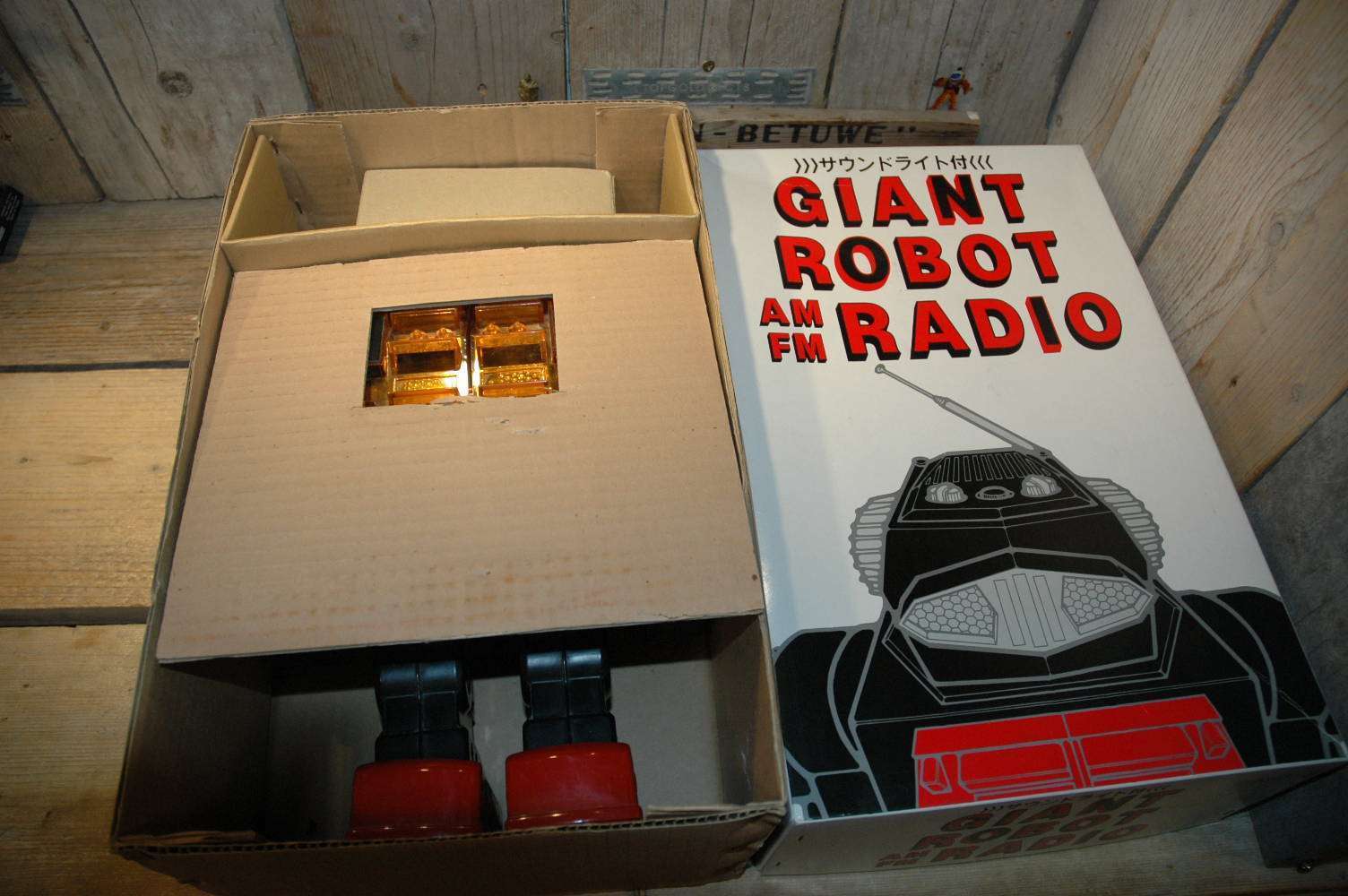 Horikawa – Giant Robot Radio.
In fact this robot was produced by Kado Co Ltd or Full House Co. Ltd in Japan in 1989. The exact date and info are on the box of the robot.
This robot is somehow special and I will explain why.  The robot can not walk or neither is he able to show his guns with ratata sound… why… simple because there is no mechanism inside this robot, there never was.
The only thing this robot is capable of is producing sound on FM and AM by a radio that is build inside the robots head. along with that he has a flashing light in his chest but that`s about it.
So no walking or shooting action for this big GIant, only Radio but that was of course the goal of this Giant and therefore its called: Giant Robot Radio 🙂
The robot differs in more aspects because the body is matt black and not the shiny dark grey of the regular giant robots.  The robots condition is excellent to near mint. Only 2 broken hinges from the battery door are keeping the robot from being mint.  The previous owner glued 2 small plastic parts to the inside of the batterycompartment to keep the door in place, works fine.
The robot takes 3-D Cells that only power the radio and the flashing light.
Complete with original box and inserts.
Make no mistake here, this is for sure a rare and scarce robot and not that many are known to exist.. The box is near mint, fantastic condition for the box.
Oh and did I mention the radio works fine ! ? 🙂  it does !
CFP:  Contact me For Price        at       boogo.nl@gmail.com