Project omschrijving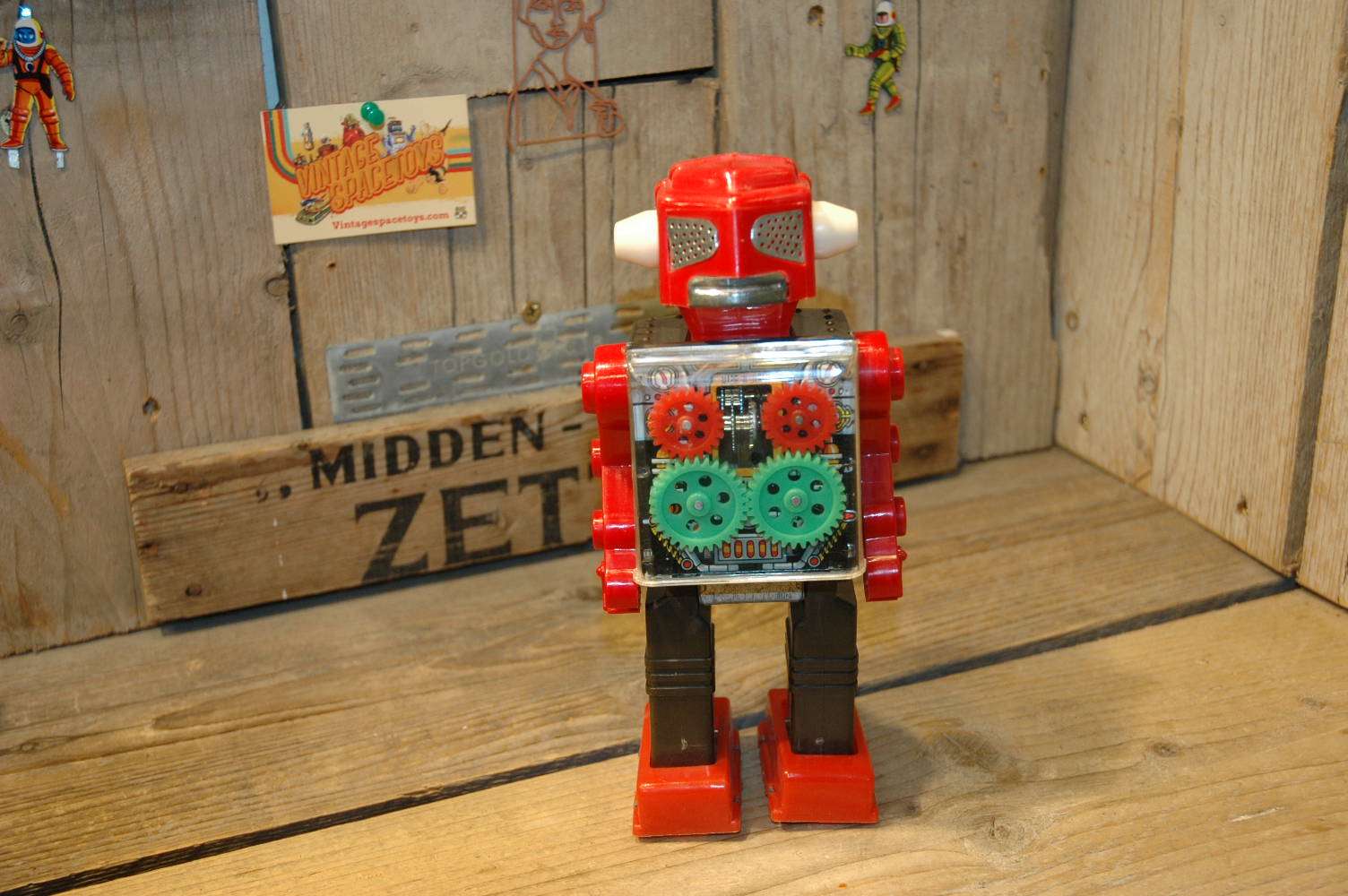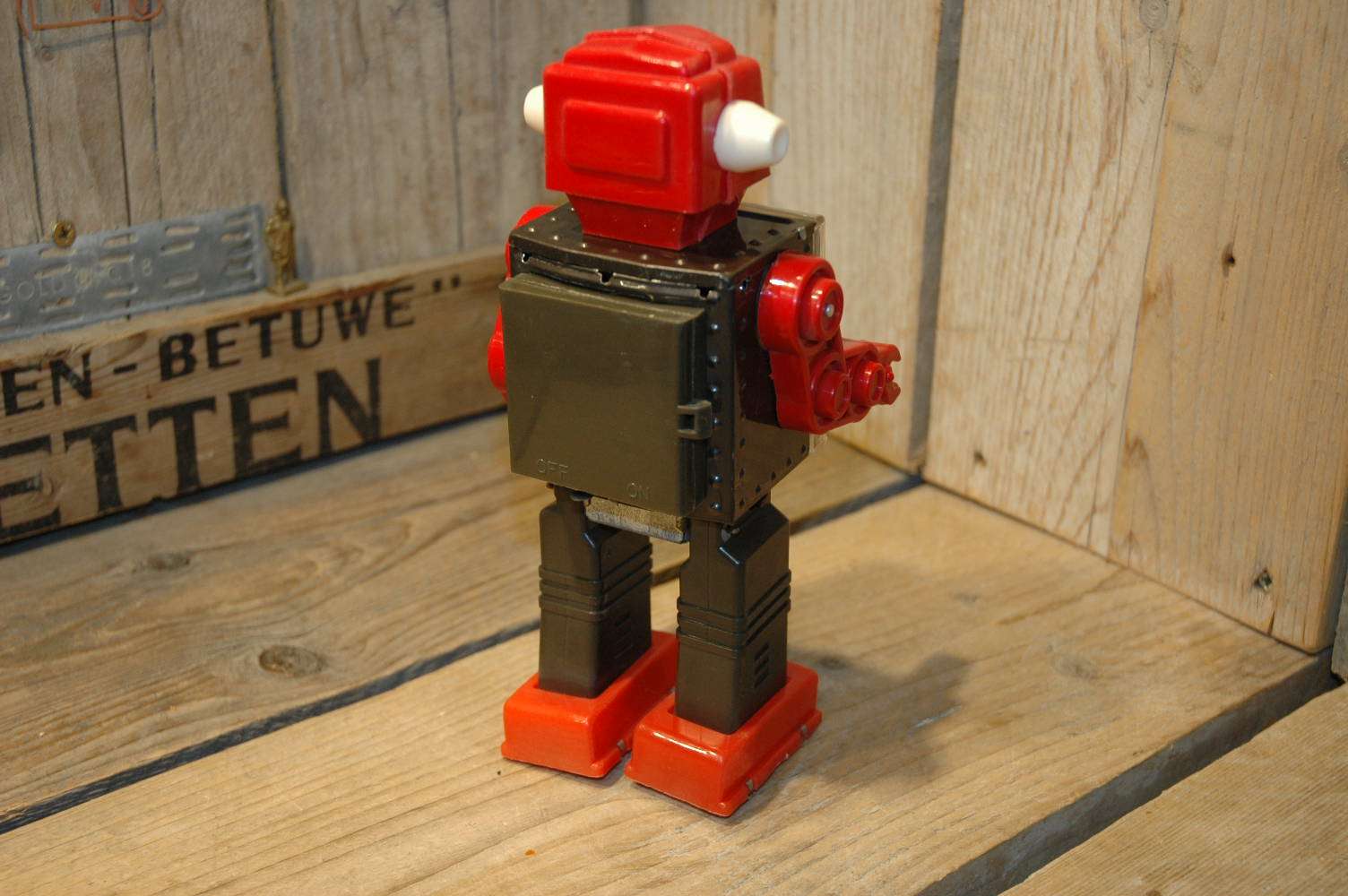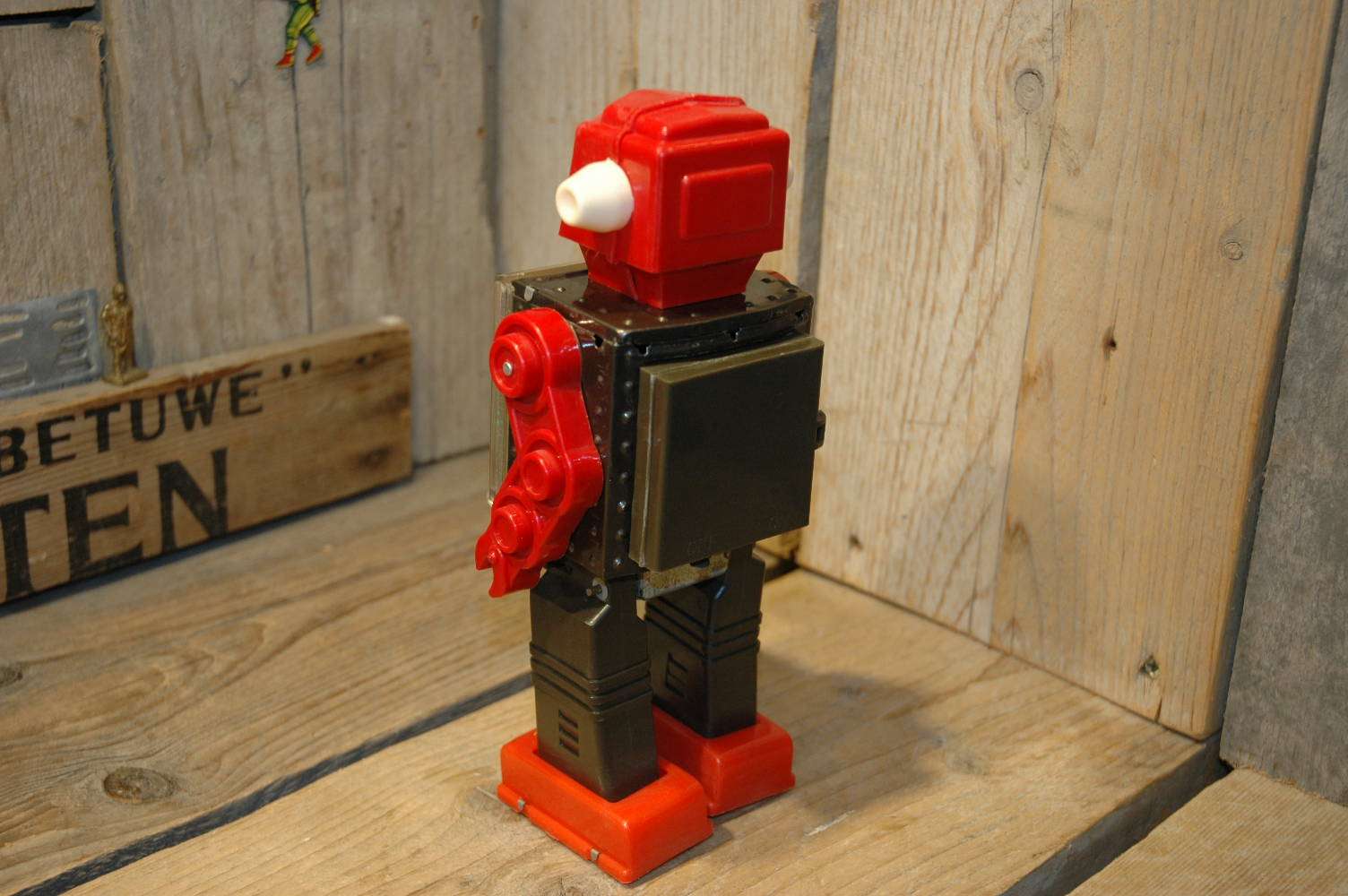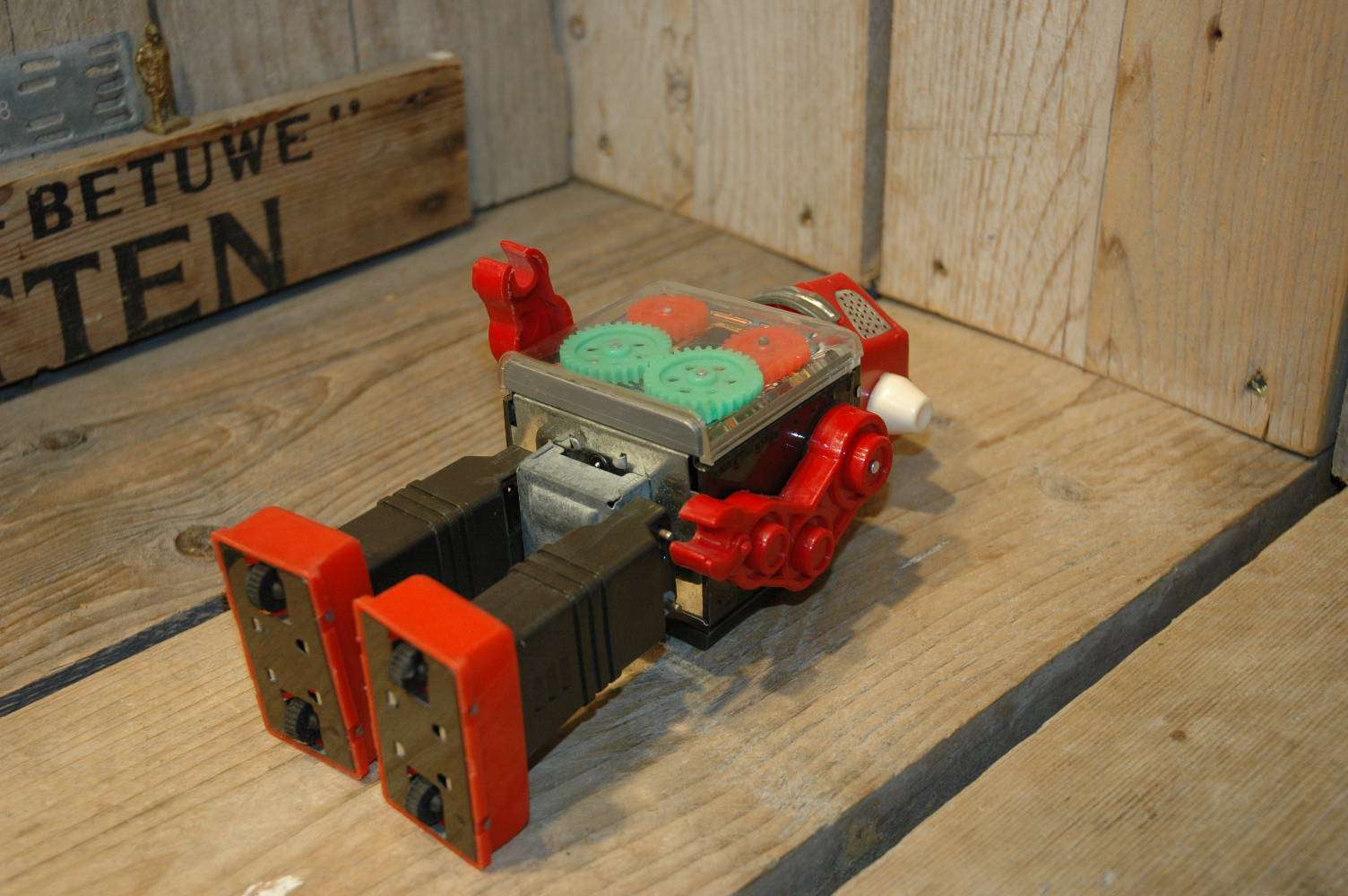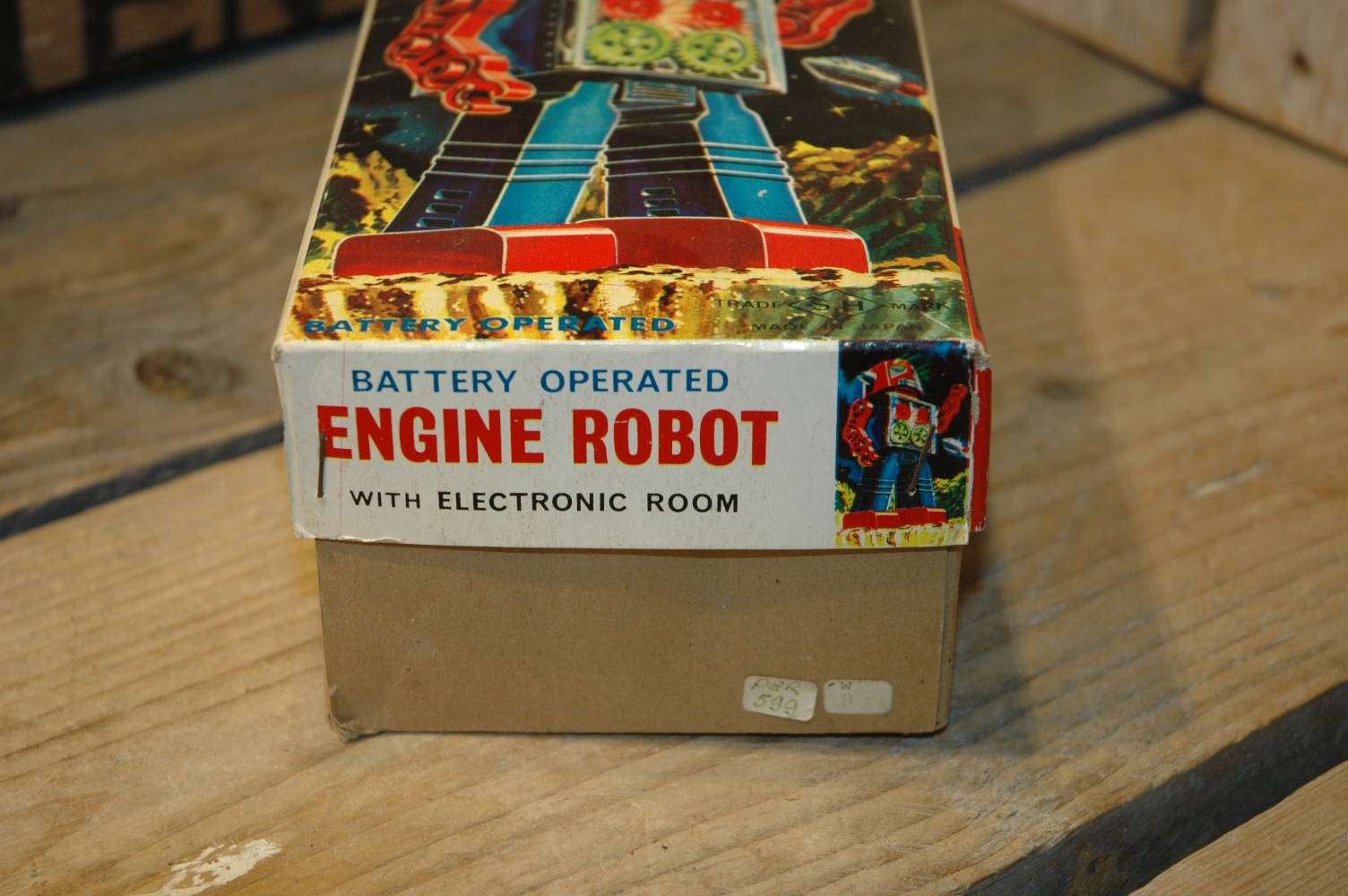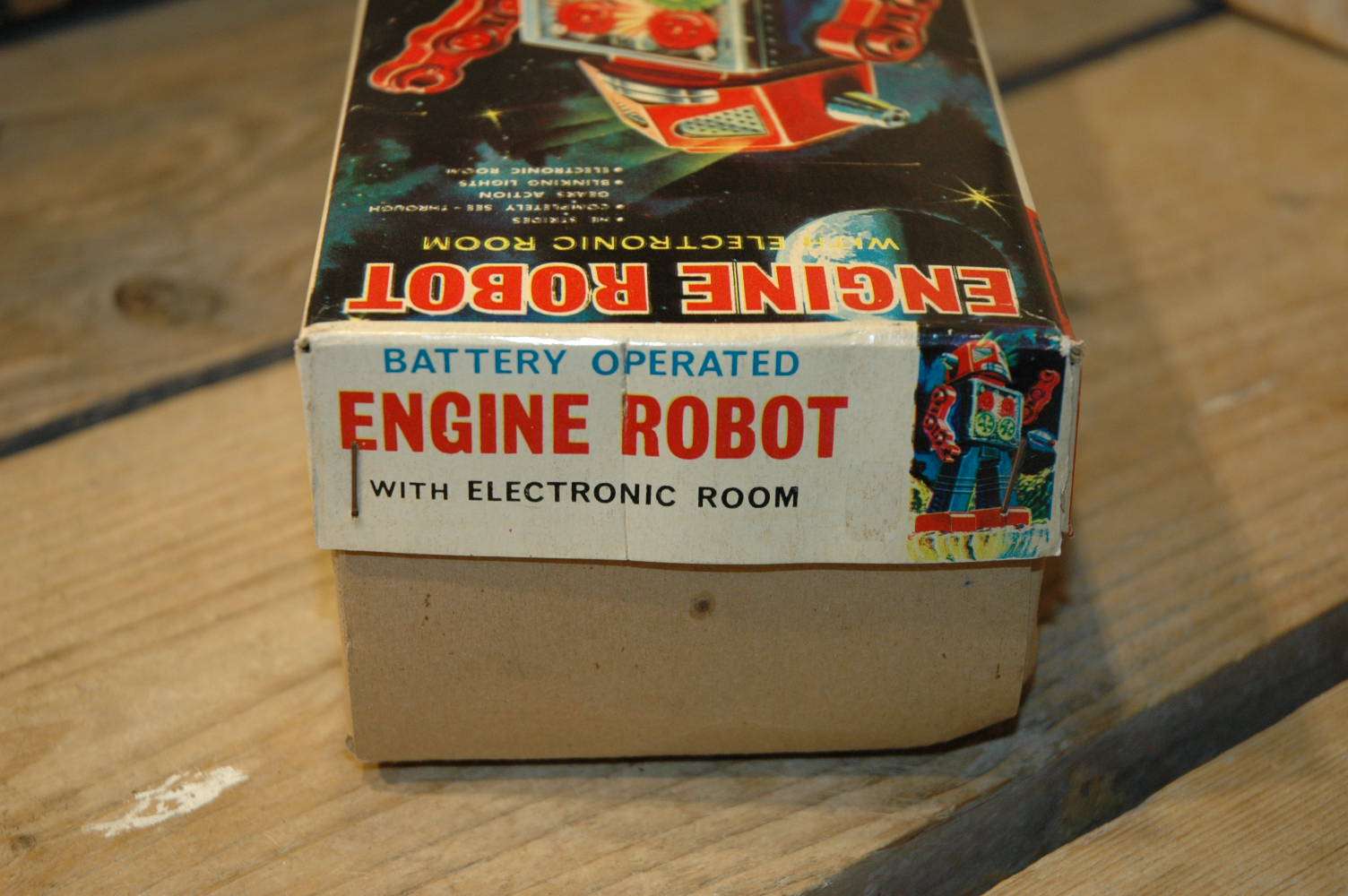 Horikawa – Engine Robot with Electronic Room.
When time passes by, the tin robot variations slowly changed and more and more plastic parts were used to build them up.  This one is a perfect example of that. Where the Engine Robot was totally made out of tin a few years earlier, this one is in basic the same robot but now most of the parts are plastic, feet, legs, arms, head, and even the battery compartment is made out of plastic now. The action remains the same.. walking action, swinging arms and lighted action with spinning gears. all running on 2 C-cell batteries.
I can be very short about the robots condition: near mint to mint robot and box ! Looks to be never been played with before. I found this robot overhere in Holland where it was part of an insane collection of toys, a whole attic filled to the roof with toys, impossible to find anything there. I found this robot there on a bloody hot friday afternoon… will never forget that "Robot Dive " 🙂
So in short, made in Japan in the mid sixties by SH Horikawa. Engine Robot with Electronic Room… NO upgrade ever needed on this example !
CFP:  Contact me For Price               at                boogo.nl@gmail.com