Project omschrijving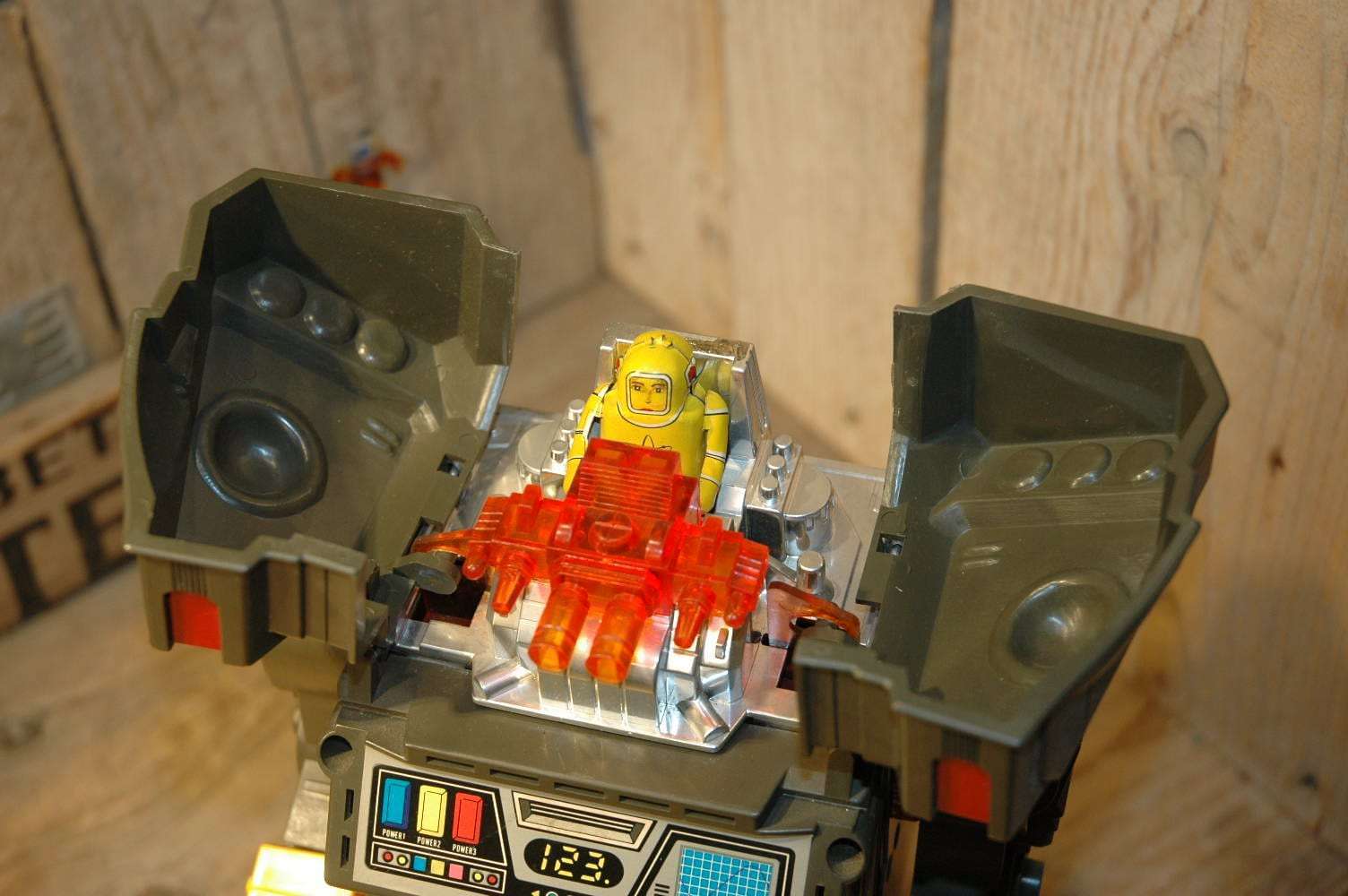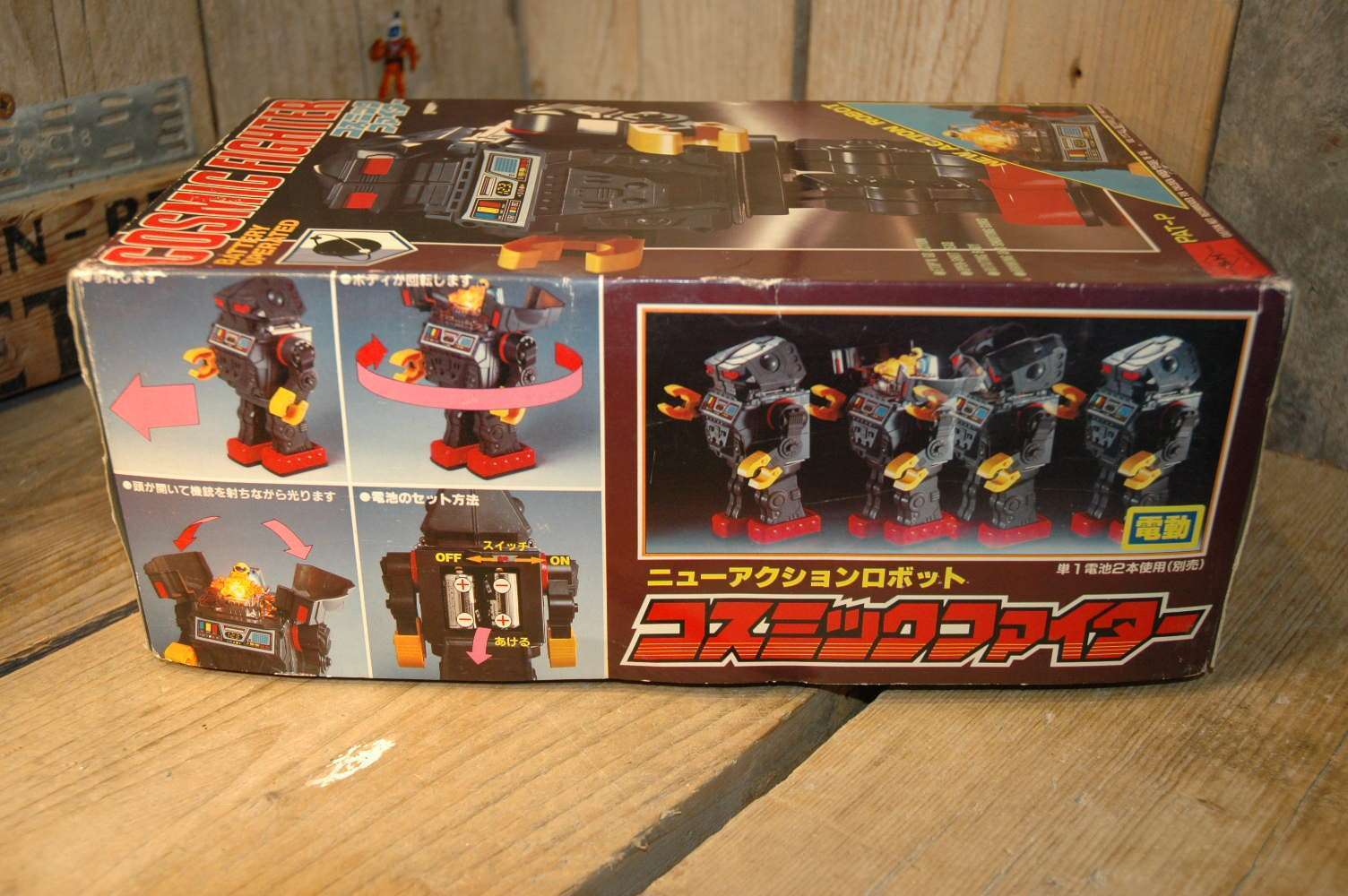 Horikawa Cosmic Fighter Robot

A late but great robot, build in the mid 1970`s in Japan by Horikawa. Cosmic Figther Robot has a special action…. It has a hidden astronaut in the robots head that fires at will as soon as the robots head opens up. Great action robot with rotating body, opening head, lights, guns space sound etc etc. Finally a robot that looks different than the rest.
But there is more to mention.. i found this robot in Japan in 2014 where it was part of the inventory of Mr. Shinji Miyazawa who passed away that same year.  This robot has a different astronaut installed, a tin one instead of the plastic ones that were used in the production series. The robot is a prototype or sample that Mr Miyazawa made.  I also found the drawings that he made for this robot and I will add a copy of them to go with this robot.
The box shows that the robot was a late Horikawa period robot, no handmade graphics anymore but photographs of the robot used on the box.
The condition of the robot is excellent. the robot could use a good cleaning because its dirty from beeing in Mr. Miyazawa`s workshop for years. Its in full working condition and comes with its original box.
CFP:  Contact me For Price   at    boogo.nl@gmail.com