Project omschrijving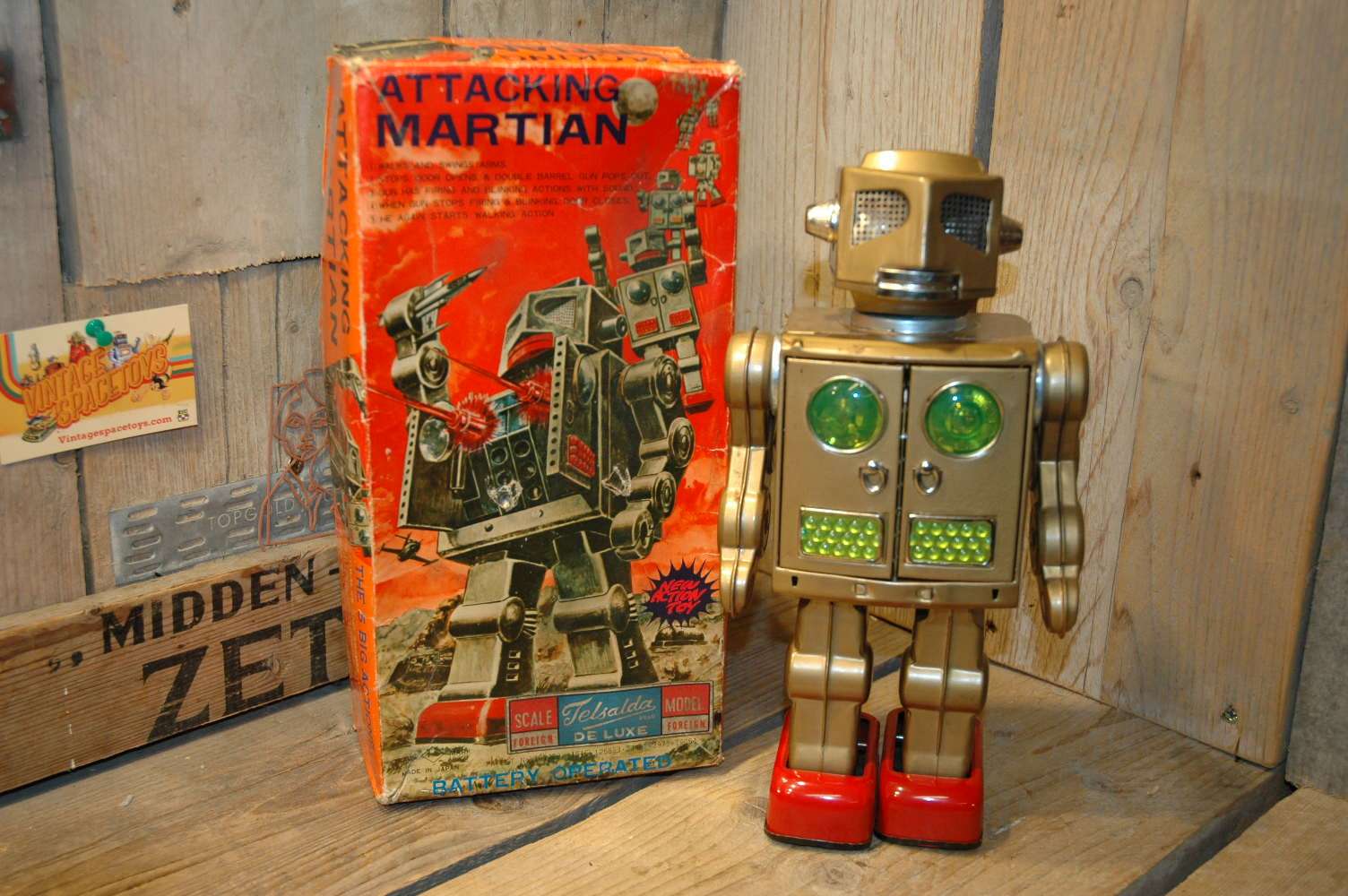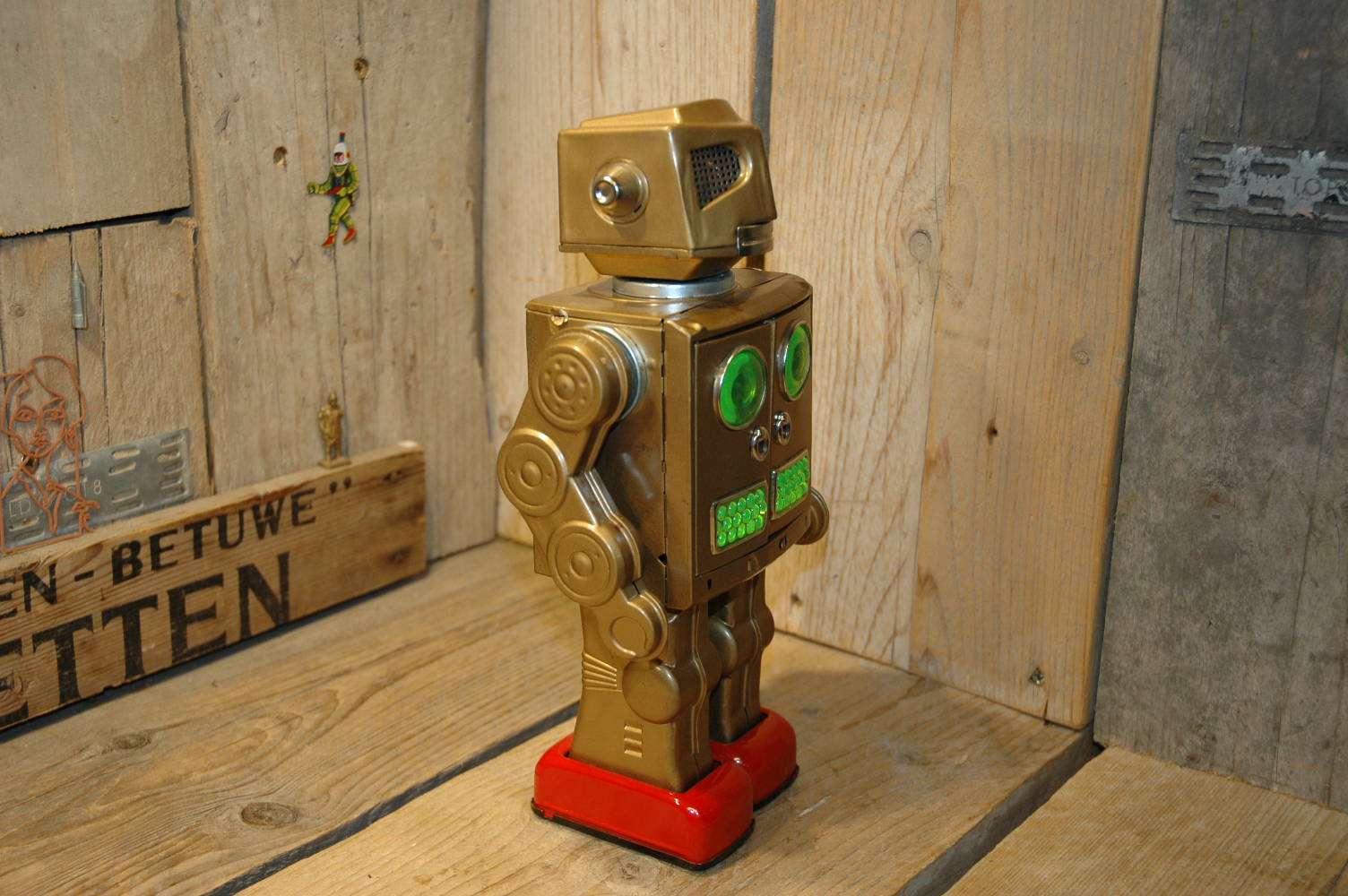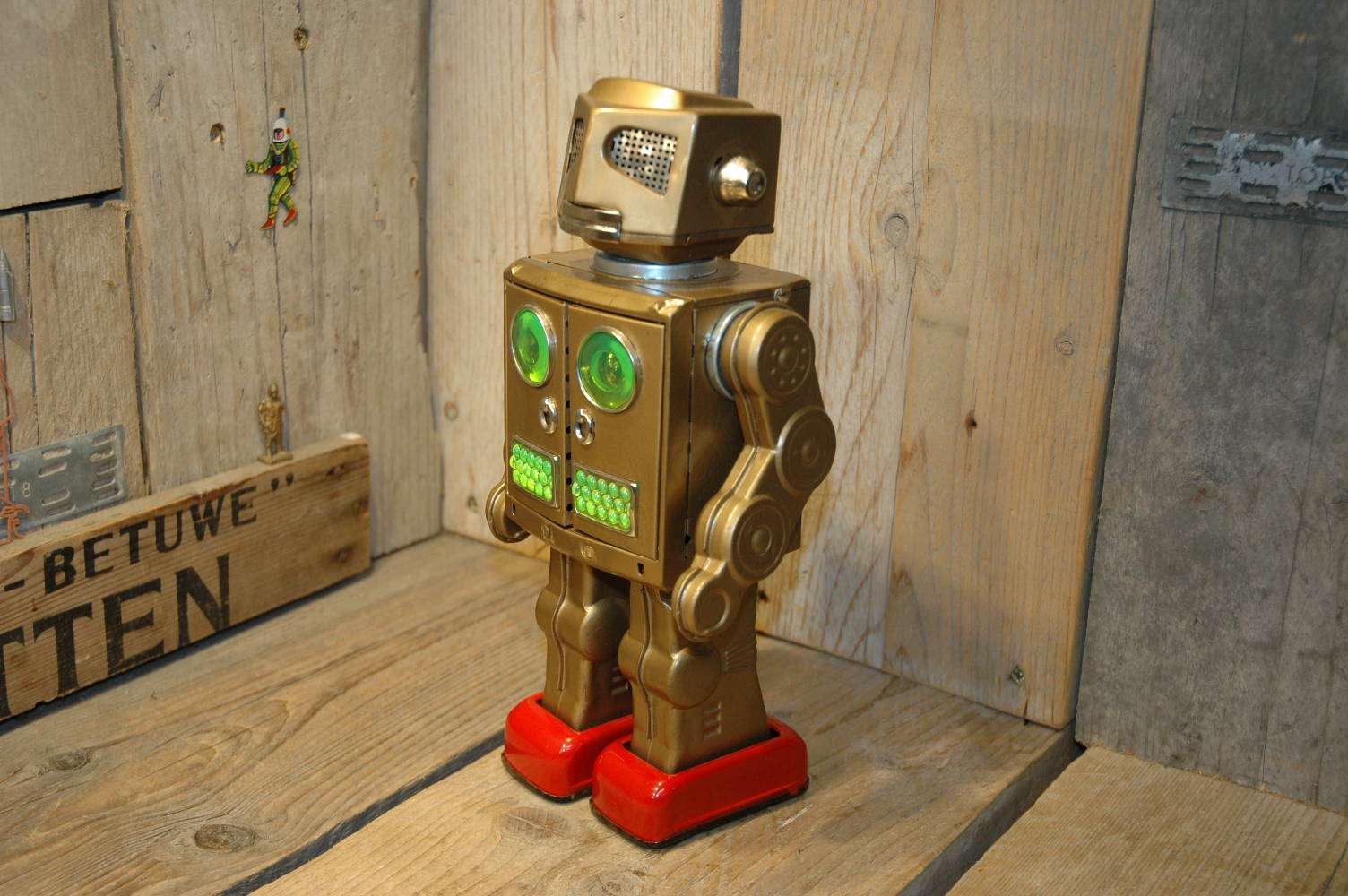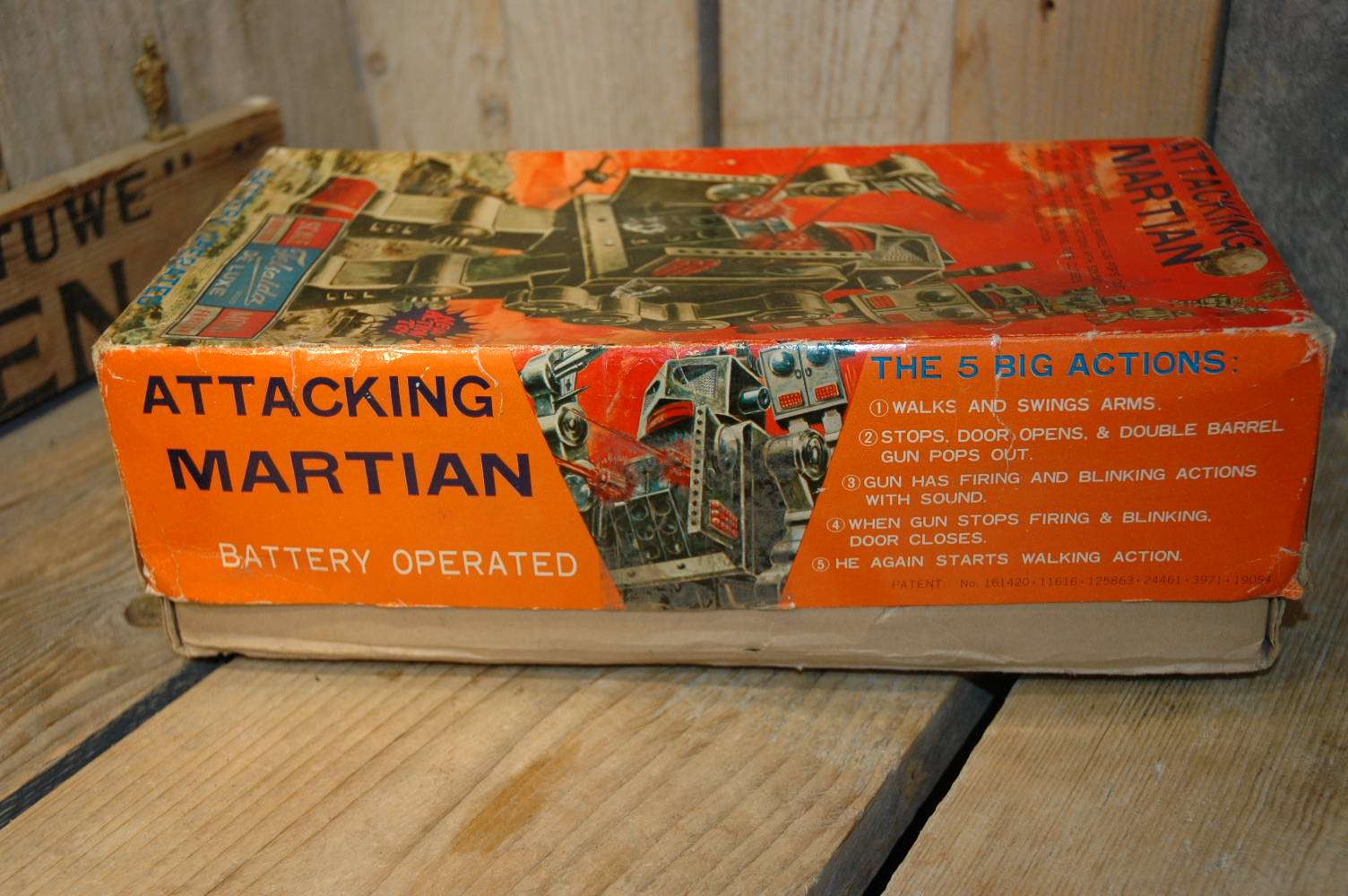 Horikawa – Attacking Martian Gold Version
"The mother of all robots" This is the best way to describe this Japanese made robot by Horikawa, build in 1962. As far as I know this version comes in three colors: silver, gold and black. This version, the gold one is the most scarce one. This platform, a walking robot, that stops, opens his doors and reveals a double lightning gun with ra-ta-ta sound, is used throughout the sixties, seventies and even the eighties… still now robots are produced on this platform… but this martian is the first series ever produced, the mother of all robots 🙂
This Horikawa attacking Martian in gold is in excellent condition and shows only minor wear. The robot shows normal playwear and the on off switch is a bit temperament full but other than that the robot works like a charm and is an absolute wonderful addition to any robot collection.
The robot is accompanied by its original Telsada box that is in very good condition. The box has some remains of old tape and has some minor tears and punctures but overall still a very nice box in very good condition. all original box. Though attacking Martians are produced in large numbers, the all metal "fly-eyes" demands a big popularity and are scarce. Later versions of this Martian were produced with plastic arms, legs and even the head was made of plastic in later versions.
Still you are looking at a scarce all metal excellent version of this legend. Hard to find in this condition with original Telsada box.
CFP: Contact me For Price at: boogo.nl@gmail.com