Project omschrijving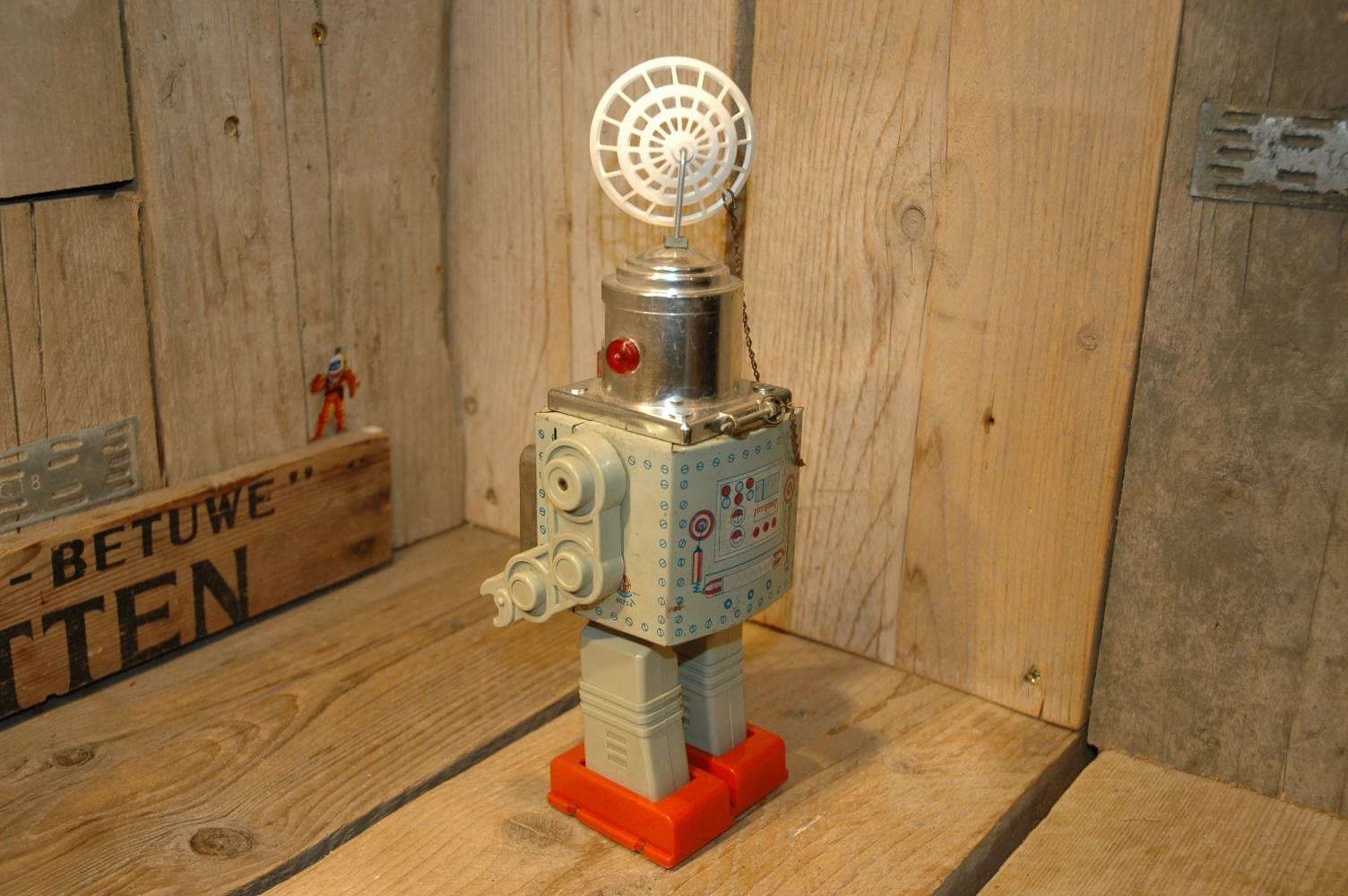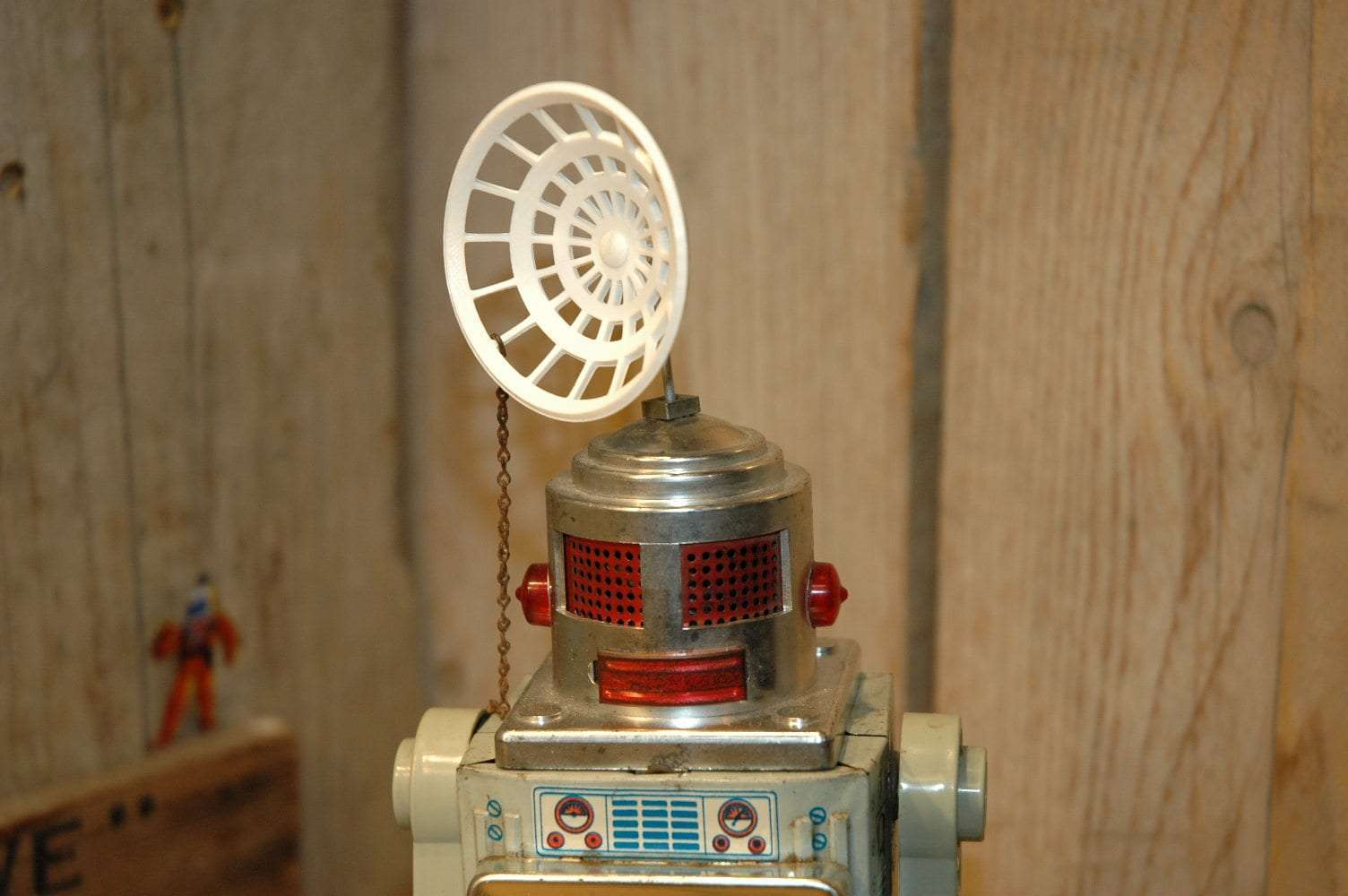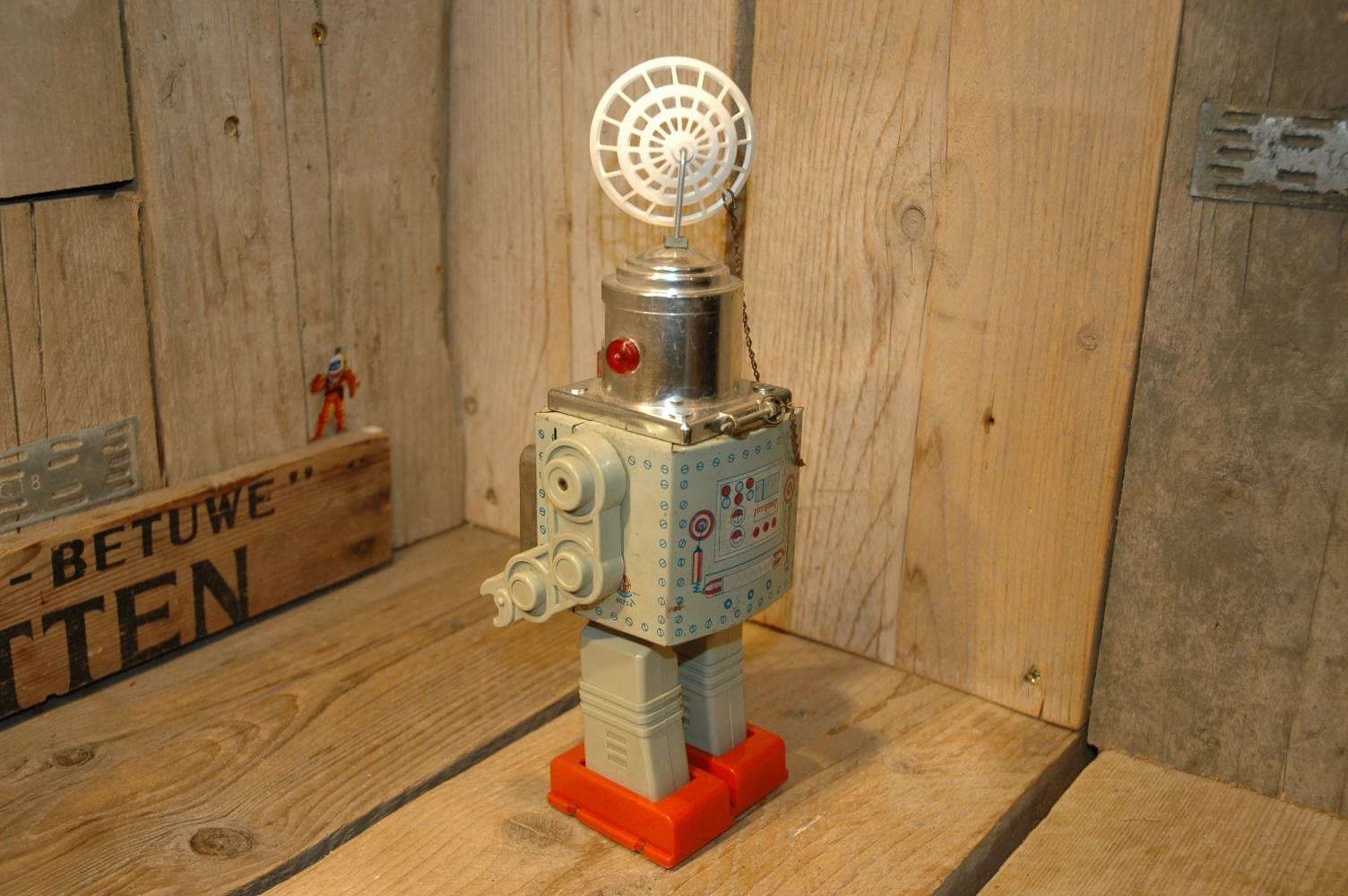 Estrela – Robocom Robot
This rare and scarce robot is one you seldom see around in the market. I found this robot in Italy on a car boot sale some years ago.  The robot was missing the antenna but the rest was ok so I bought the robot.
The official name for this robot is Robocom Robot. Made in Brazil in the early sixties by Estrela.
The robot is obviously a mixture of Horikawa`s Roto Robot and Alps Television Spaceman.
In action this robot walks forward with a very nice space scene in its chest. The arms move and the "television" is illuminated. The antenna on the robots head is the ON / OFF switch and the batteries ( 2 C-Cells ) houses under the robots head.
Besides the professional 3D printed antenna, the robot is all original, working and in excellent condition. Even the head that is often missing the chrome is still in very nice condition.  The robot works fine and strong.
Hard to find robot in any condition !
CFP: Contact me For Price     at     boogo.nl@gmail.com