Project omschrijving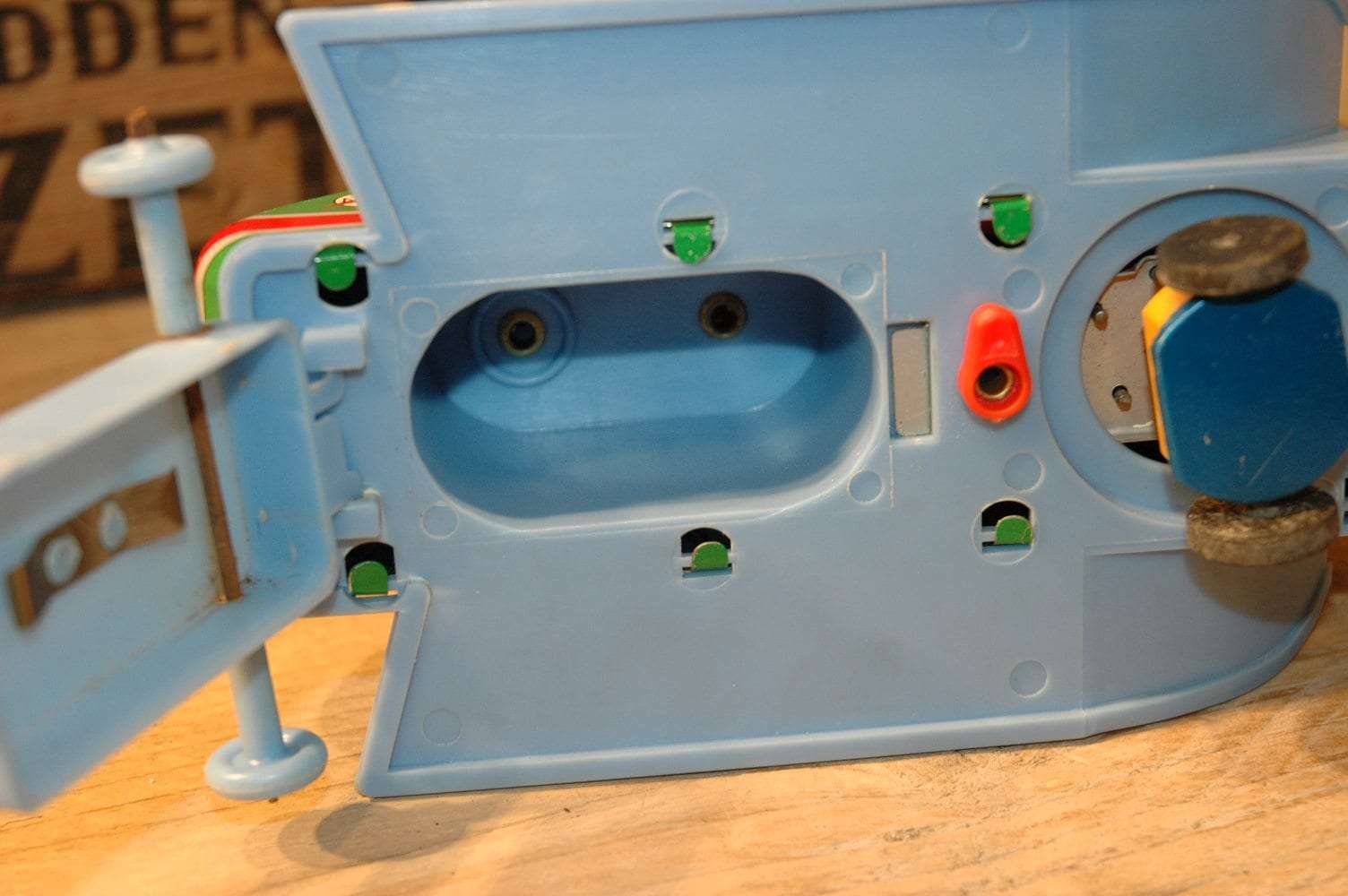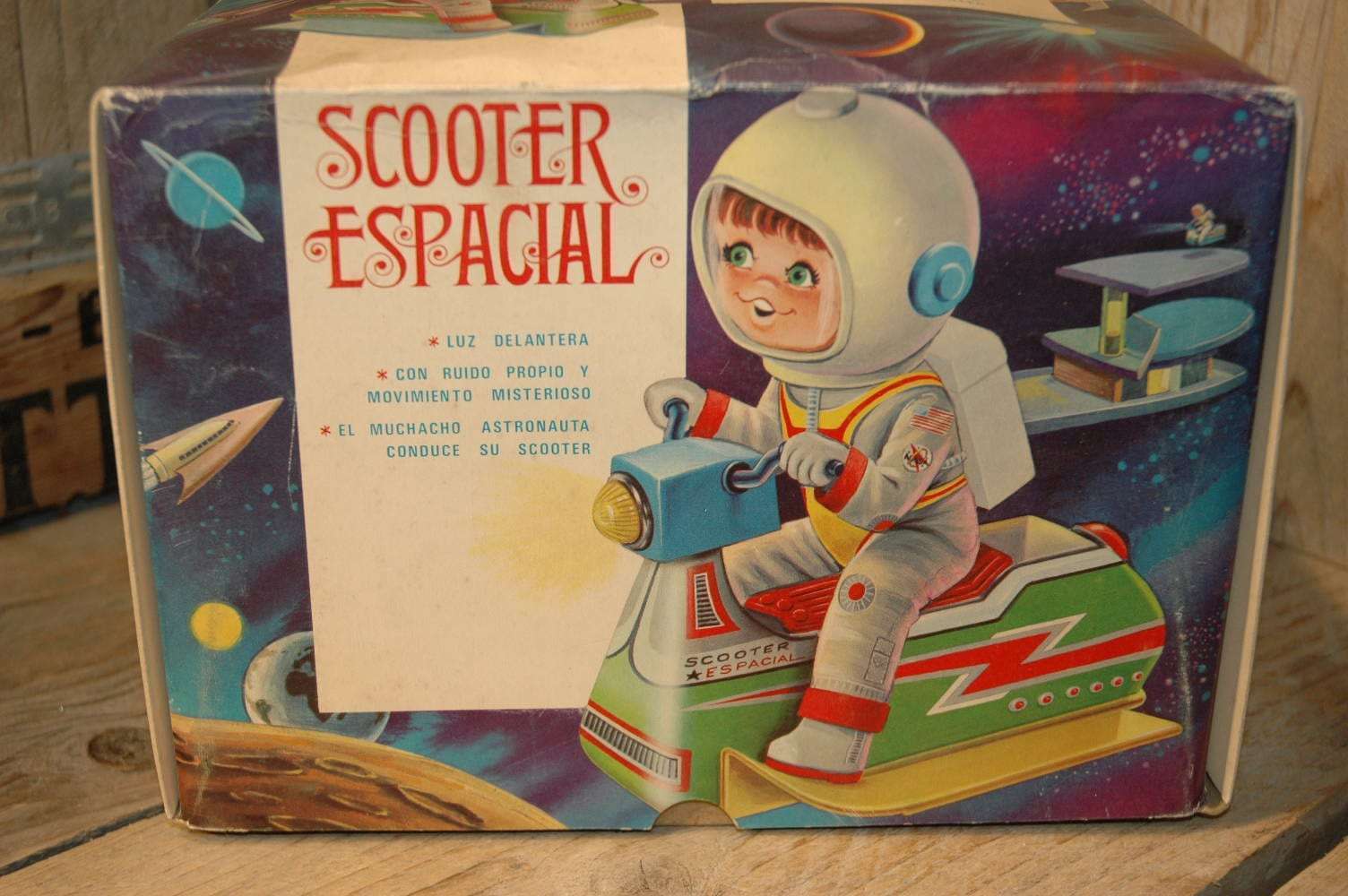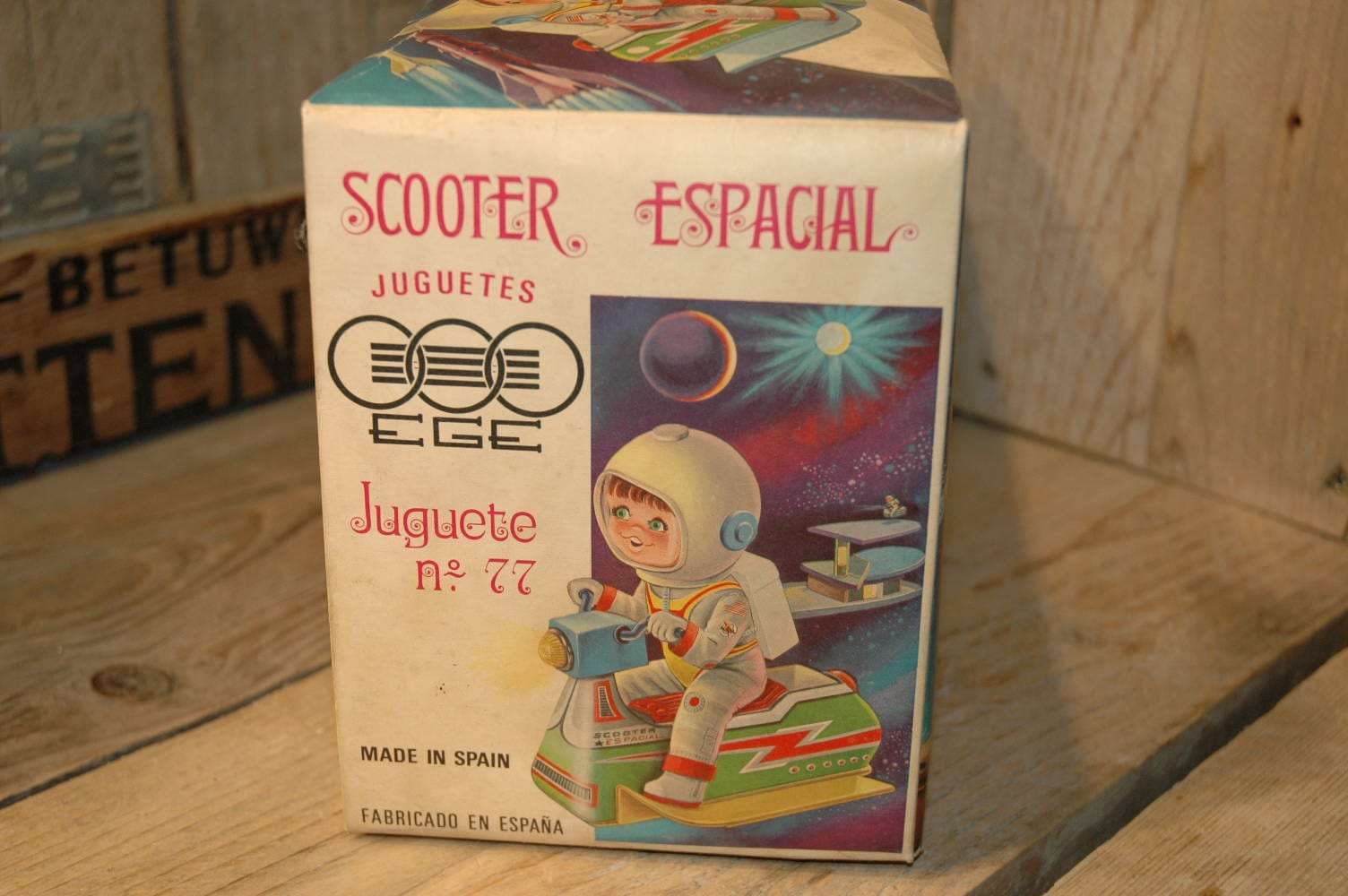 EGE – Scooter Espacial
That a knock – off is not always a cheap copy of the original proves this awesome space toy again…. Scooter Espacial made in Spain by Juguentes – EGE in the late sixties. EGE made more very nice robots and space toys and this one is no exception. A highly detailed box, astronaut and scooter makes this an unbeatable combination.

I found this robot together with Martijn, my personal robot hunter 🙂 some time ago. Where I am the Italian specialist, Martijn seems to be the Spanish specialist 🙂
The condition of this toy is near mint and only some storage wear is keeping this toy from being mint. I have seen some before but never in this condition and the box that is always damaged with these toys because of the toy being simply too big for the box, is perfect !!
Both the toy and the box are flawless, work fine and you will have a hard job to ever upgrade this toy.
Made out of tin and plastic parts, mystery bump and go action and lights in the scooter !
Hard to find space toy and in this condition…. wow, take a good look at the artwork on the box ! 🙂
CFP:  Contact me For Price     at      boogo.nl@gmail.com