Project omschrijving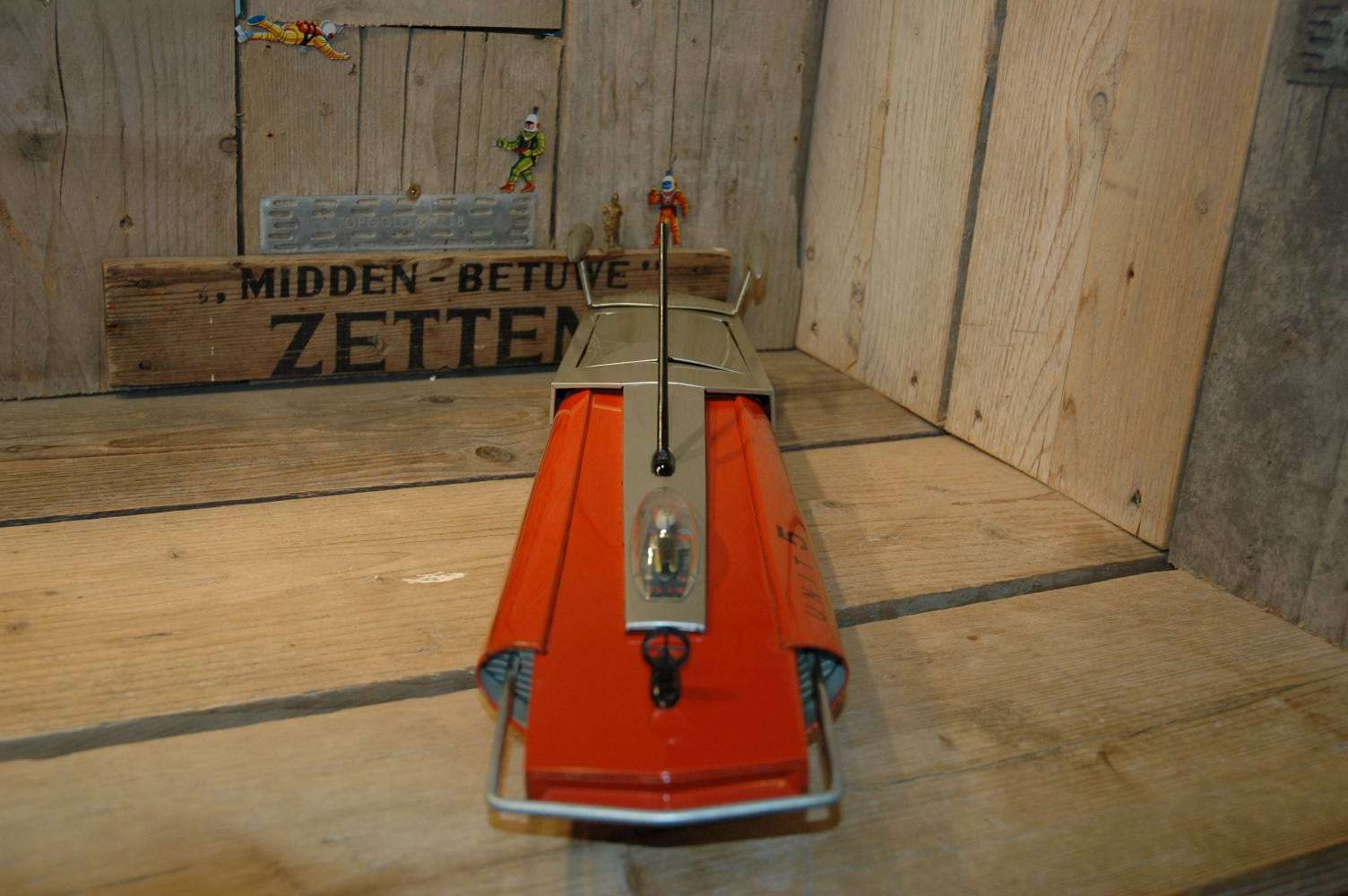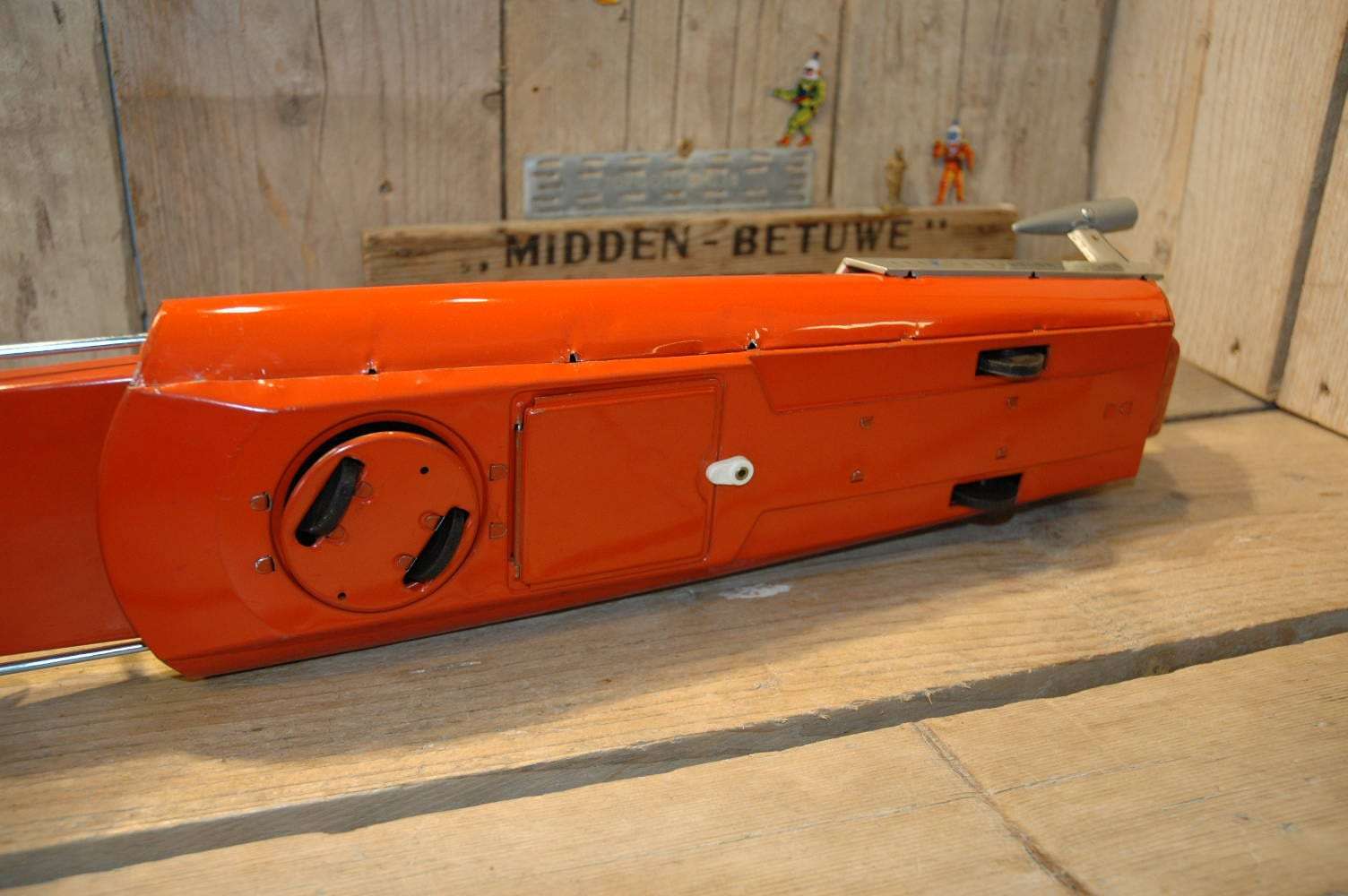 Bandai / Sears – Area Radiation Tester

There is no doubt….. This is absolute one of the most rare space toys that I have ever seen, an AREA RADIATION TESTER 🙂 And yes, a rare toy it is. It hoovers around with Mystery Bump&Go action like most space toys does. Then suddenly it stops and 2 hatches suddenly open and a strange (radiation testing antenna) comes out and raises while there comes real smoke out to the antennas compartiment. When the sequence is done, the antenna goes in again, the smoke stops and the area radiation tester heads out to find new radiation with flashing pods in red and green.
It looks like this area radiation tester has not found much radiation in outer space because the toy really survived the years very well. The overall condition is excellent with some things to mention.
First, the toy has been opened up somewhere in the past. The area radiation tester is in working condition, mystery bump and go action works fine, the doors open and the antenna comes out. Also the smoking device is still working and producing smoke. the light pods at the back also have some repairs. the bulbs are ok and both light up but not when they are attached to the spaceship. I think an internal wire is loose again but i don't want to open up this toy again for this, i will leave that to decide to the new owner. Both the antennal are PRESENT ! and are original ! This is the first time i see this toy with both the original antennas !
Overall condition is excellent, clean battery compartment as well.  Very nice example of this very hard to find toy !
Scarce toy !
CFP:  Contact me For Price       at         boogo.nl@gmail.com