Project omschrijving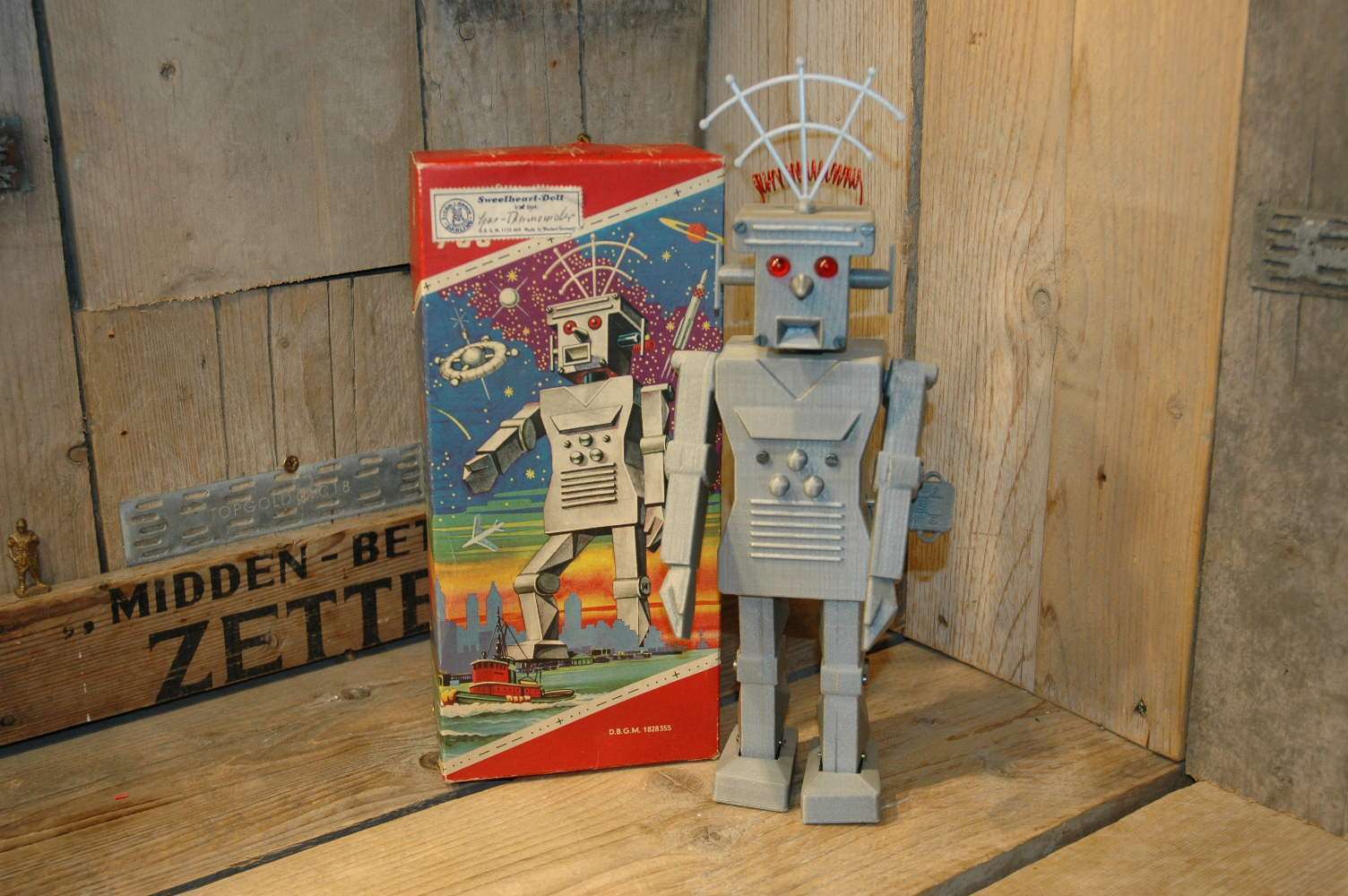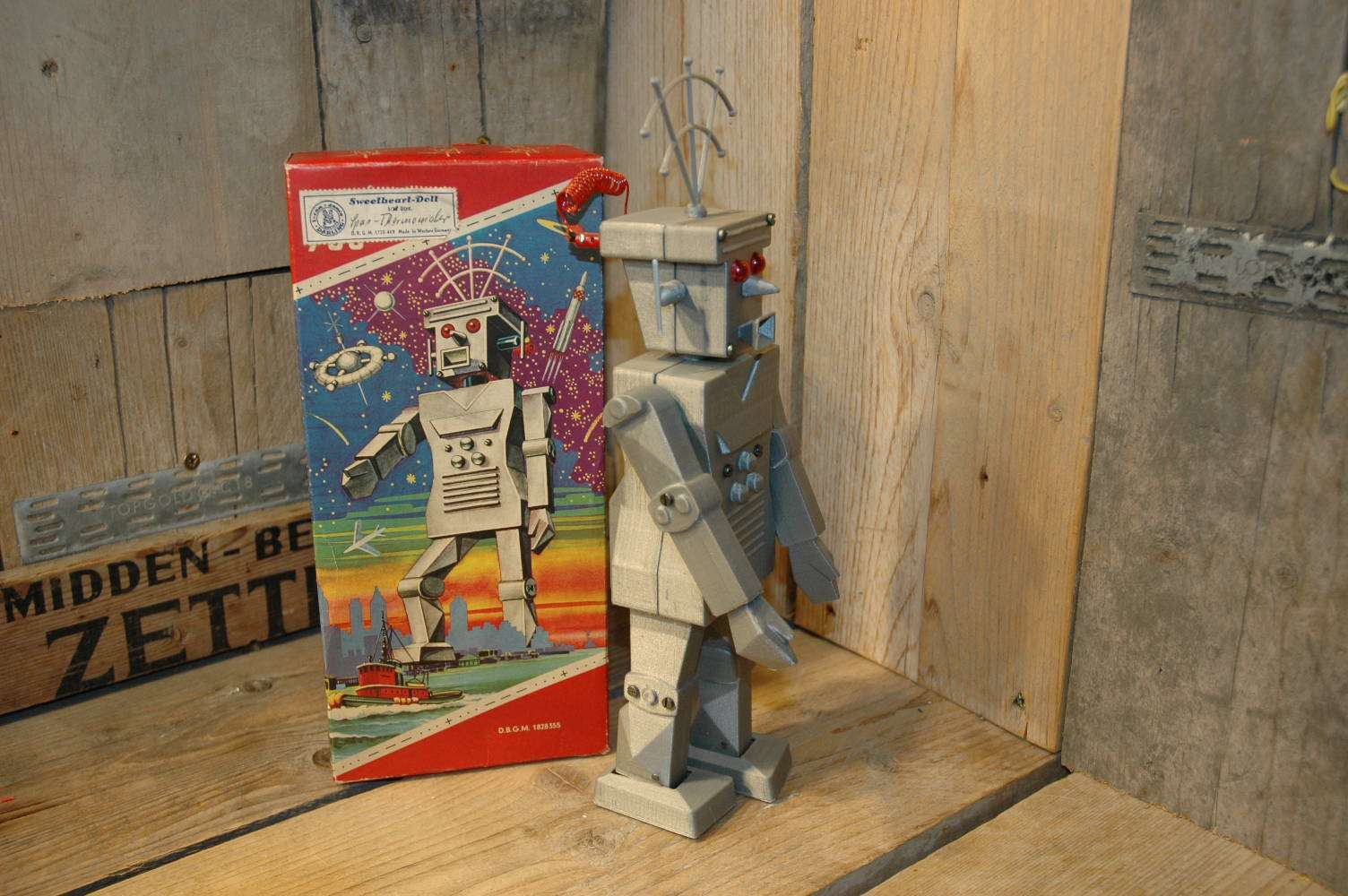 August Knoch o.H.G Western Germany – Roboter 700 original box !

Well, its not THAT often that i list an original box with a selfmade robot inside.  Its amazing that i was to find an original box in Germany some years ago but never was able to lay my hands on an original robot that belongs to the box.
Anyway, the robot you see here along with the box is an 100 % accurate copy of the original robot.  The robot was made with 3D scanning technology and 3D printing technology.  The robot has, just like the original robot, a windup mechanism build inside. the eyes of the robot are blinking, just like the original robot.  Made accurate to the smallest details.
But of course, this listing is all about the ORIGINAL box for this robot. I dont believe i EVER had a rarer box in my collection than this one.I found the box years ago in Germany.  Funny detail is that these boxes were used to store spare parts, that is why the big cross is there on one of the sidepanels.
The robot was never taken into production and only a few were ever made. also a few boxes were made but because the robot never went into production. the factory used them to store other things…
The condition of the box is near mint to mint. FANTASTIC rare and ultra scarce original example of this fantastic box, made in Western Germany in the mid fifties !
The box comes of course with a copy of the robot inside, as showed in the pictures..
CFP:  Contact me For Price     at       boogo.nl@gmail.com