Project omschrijving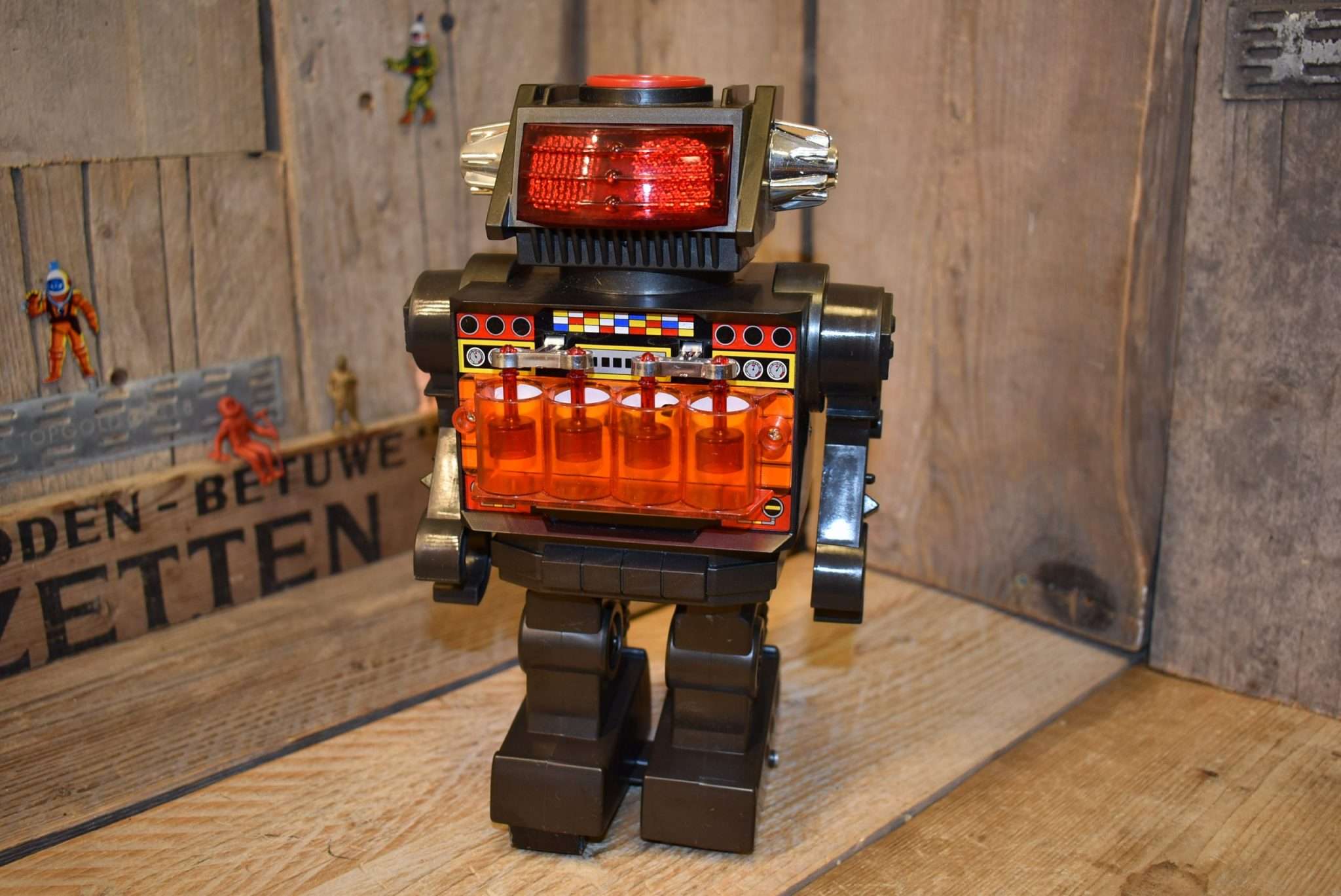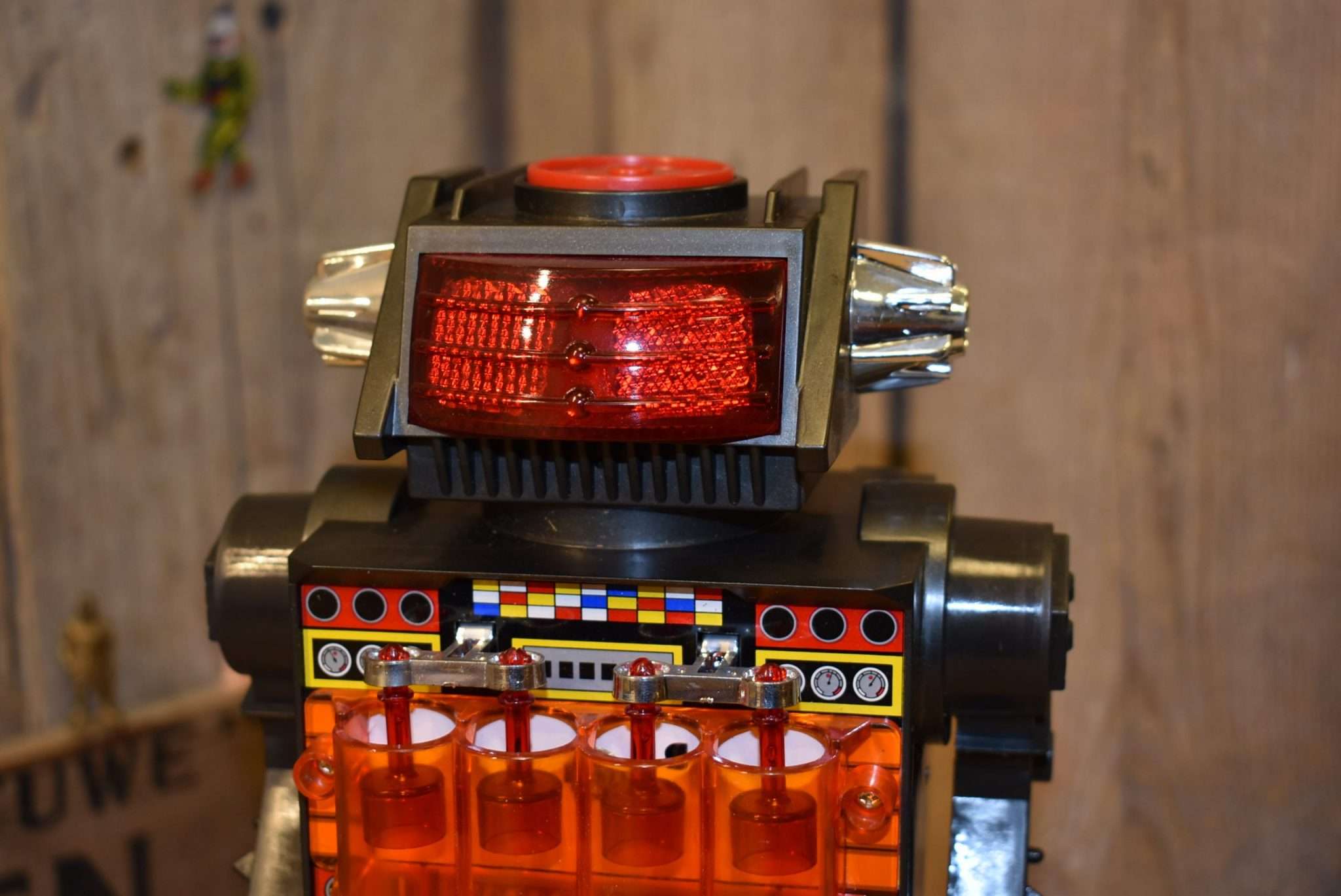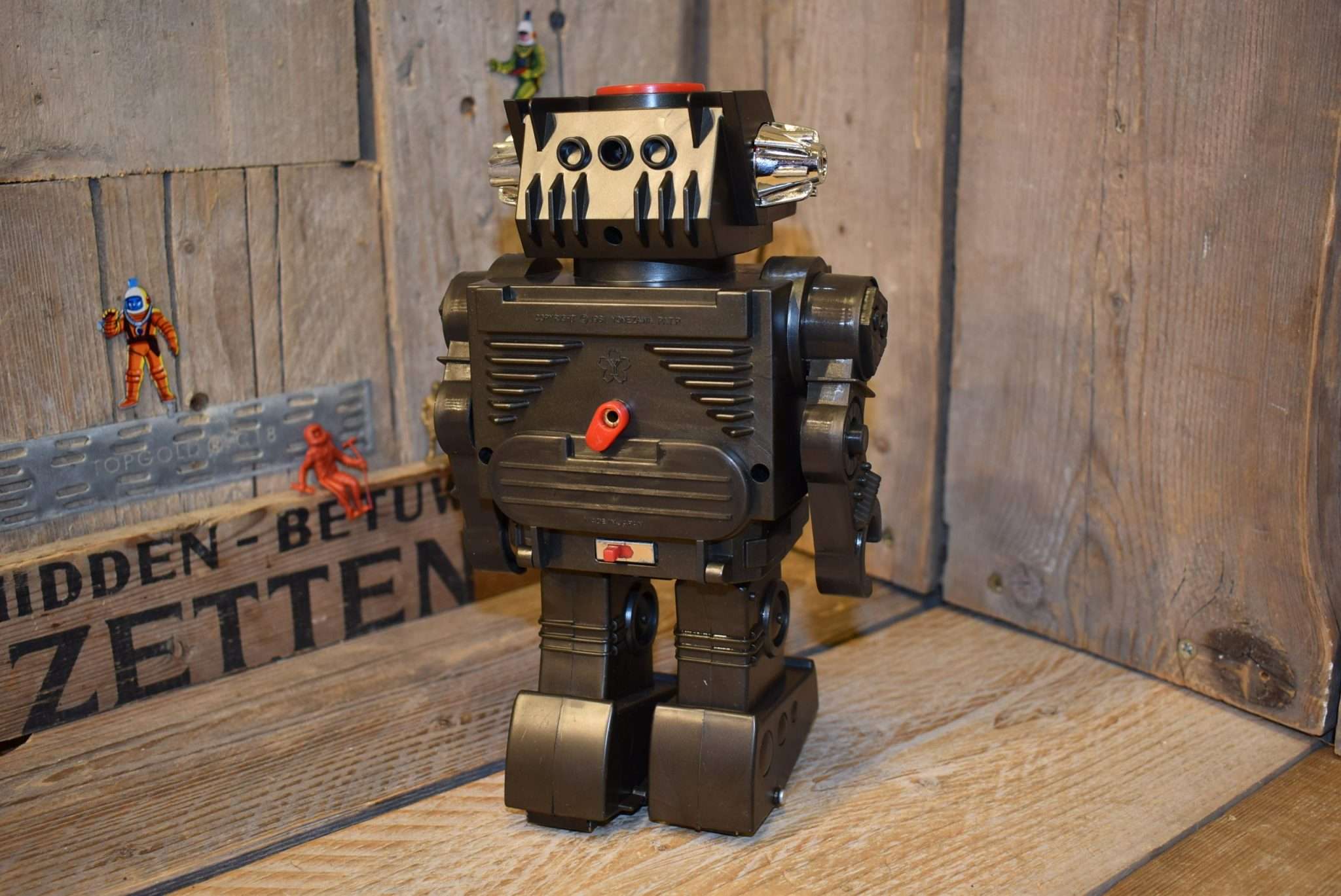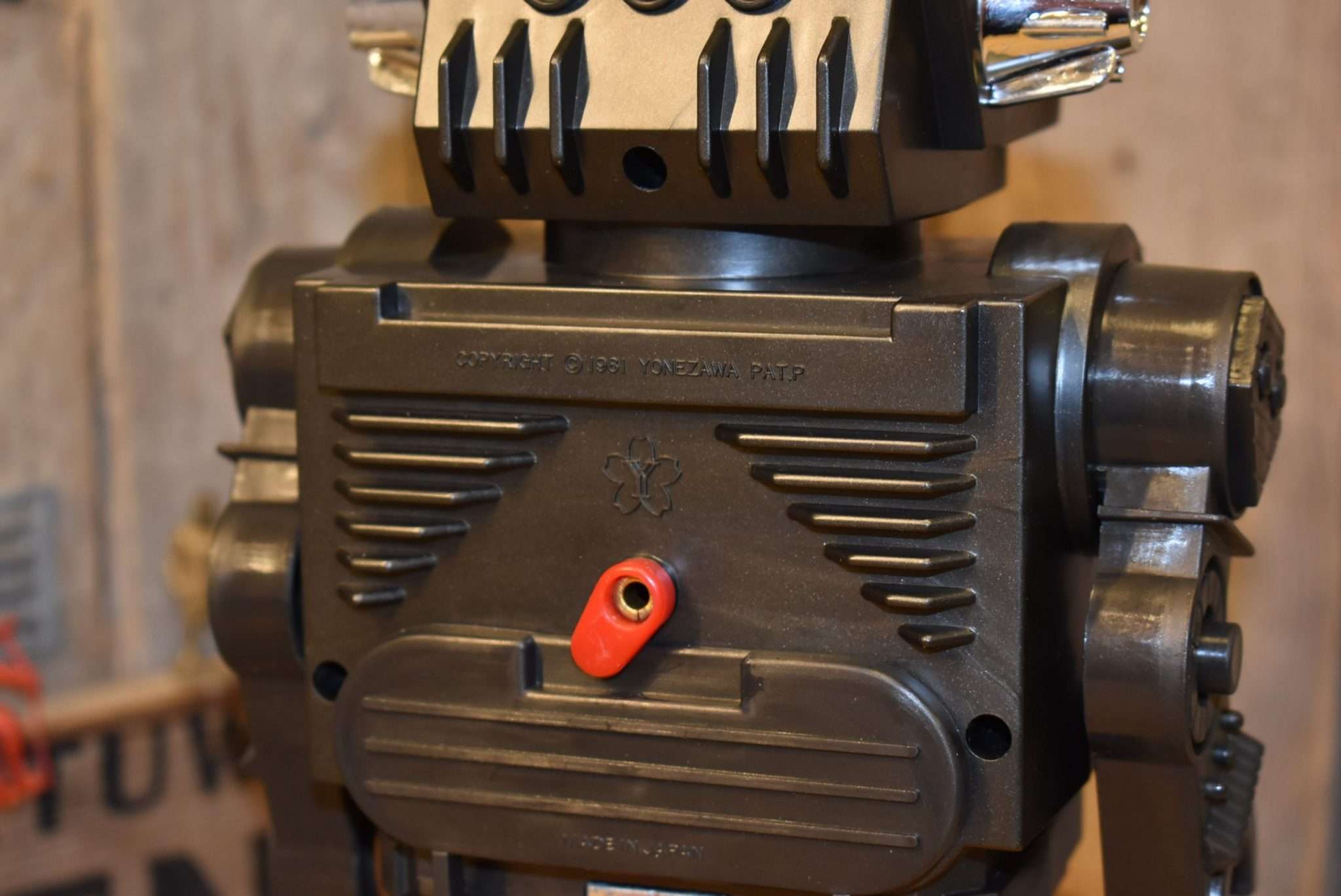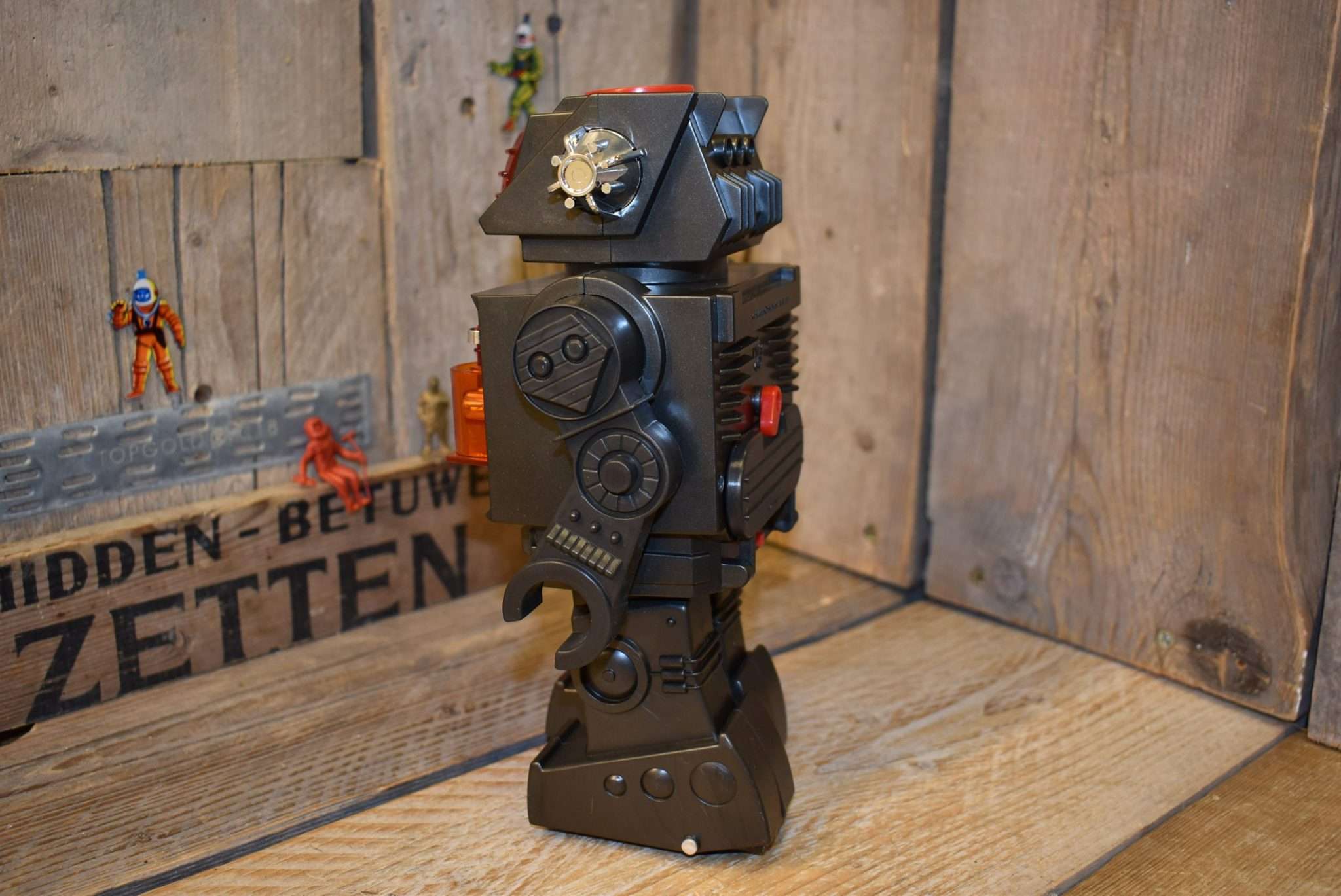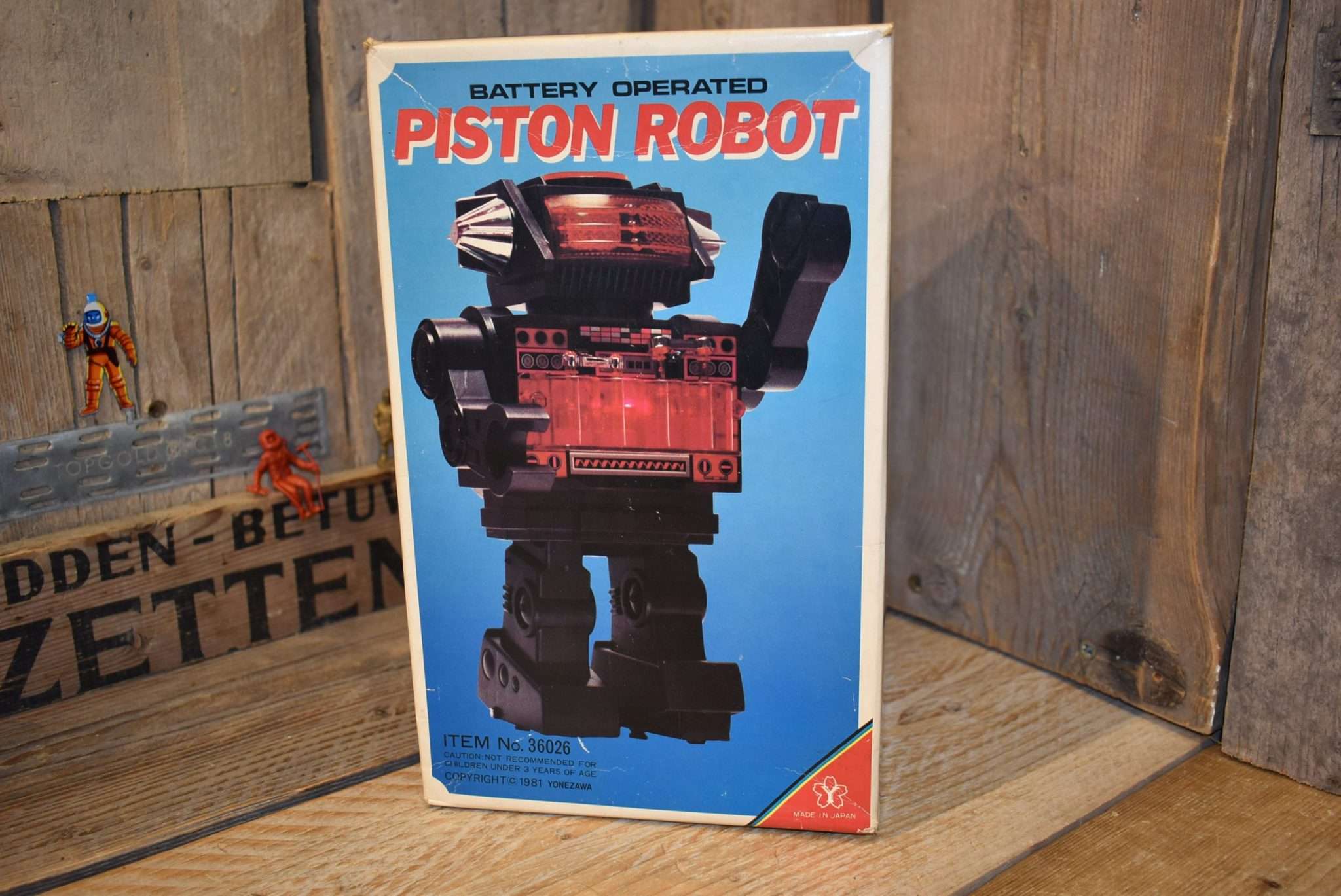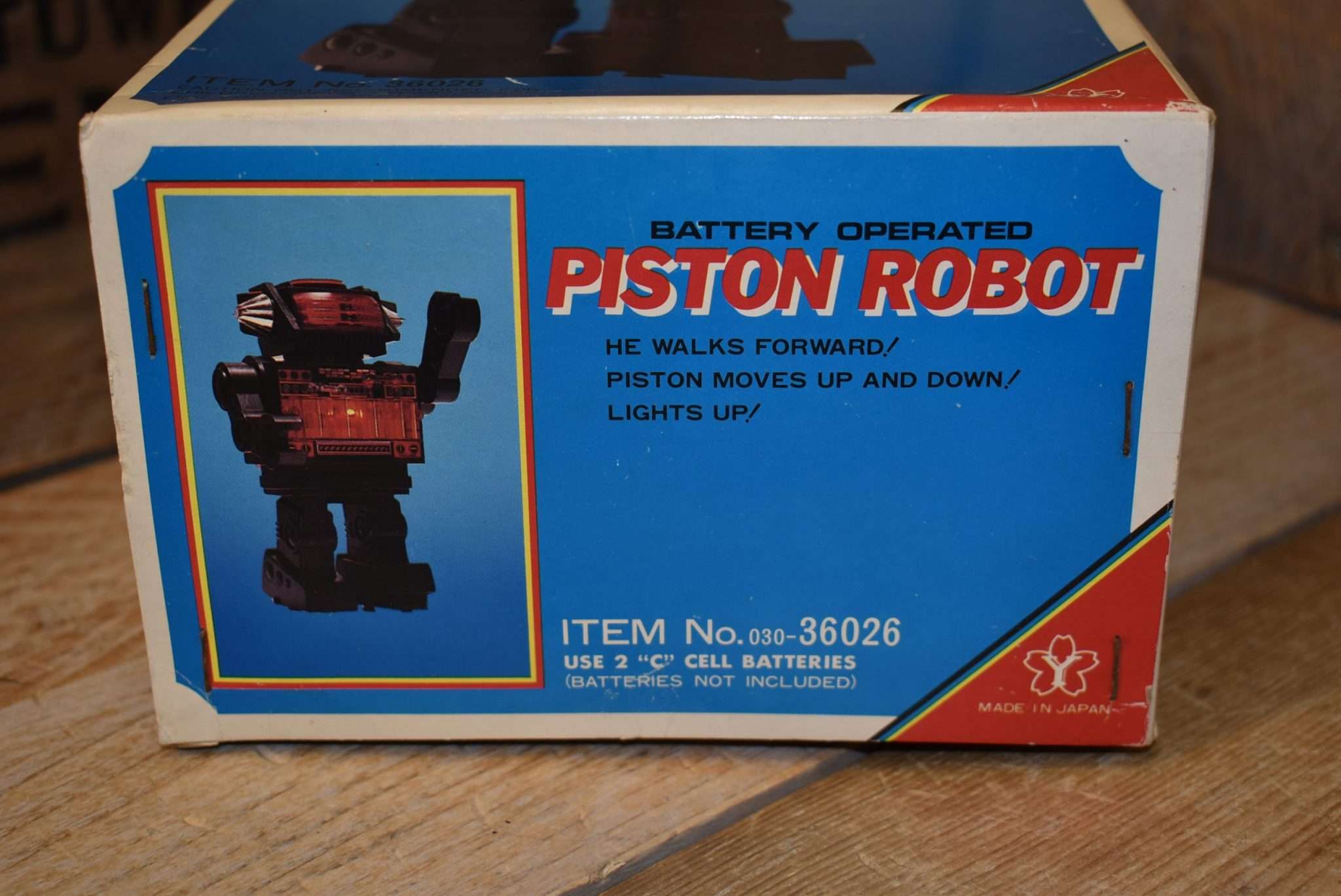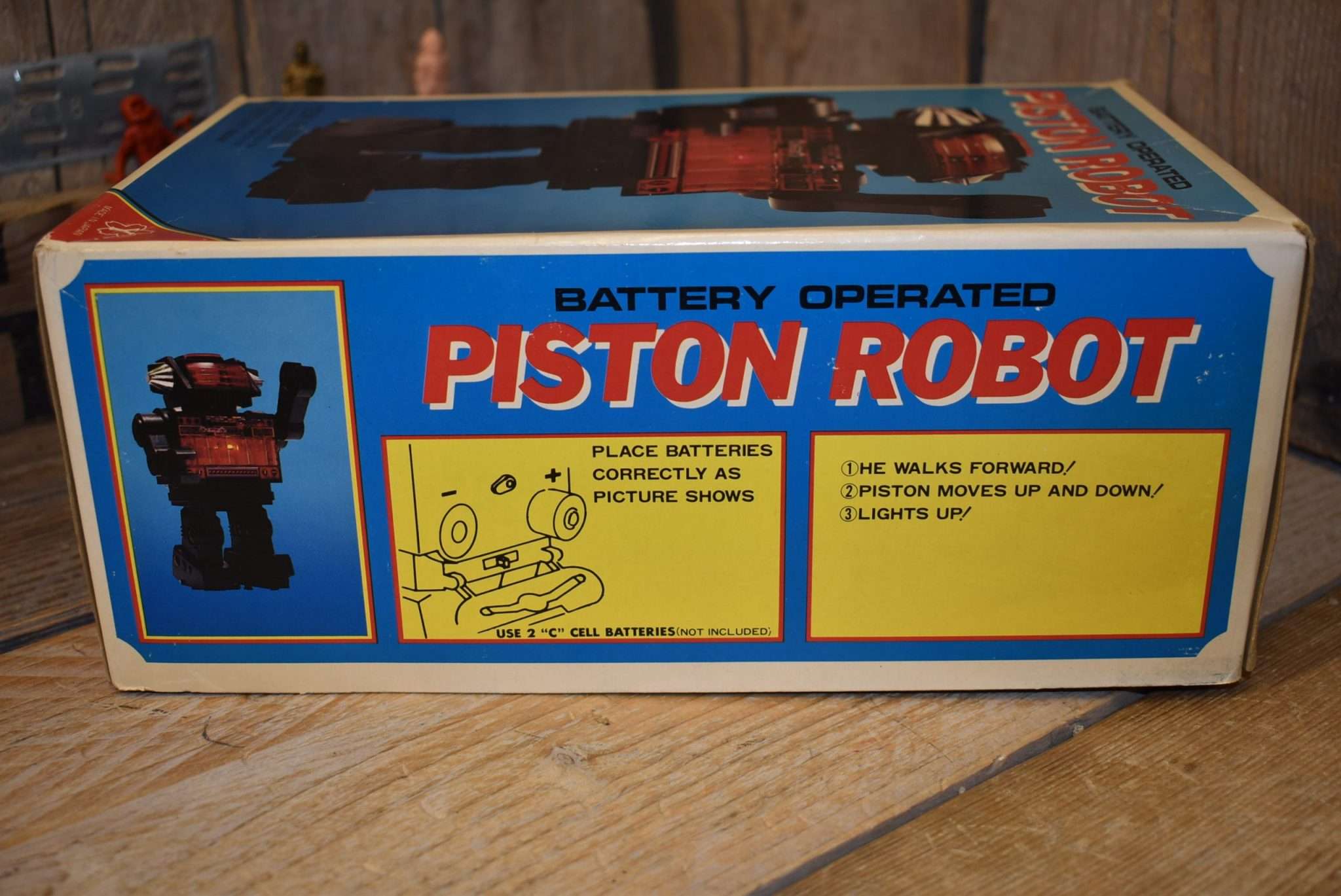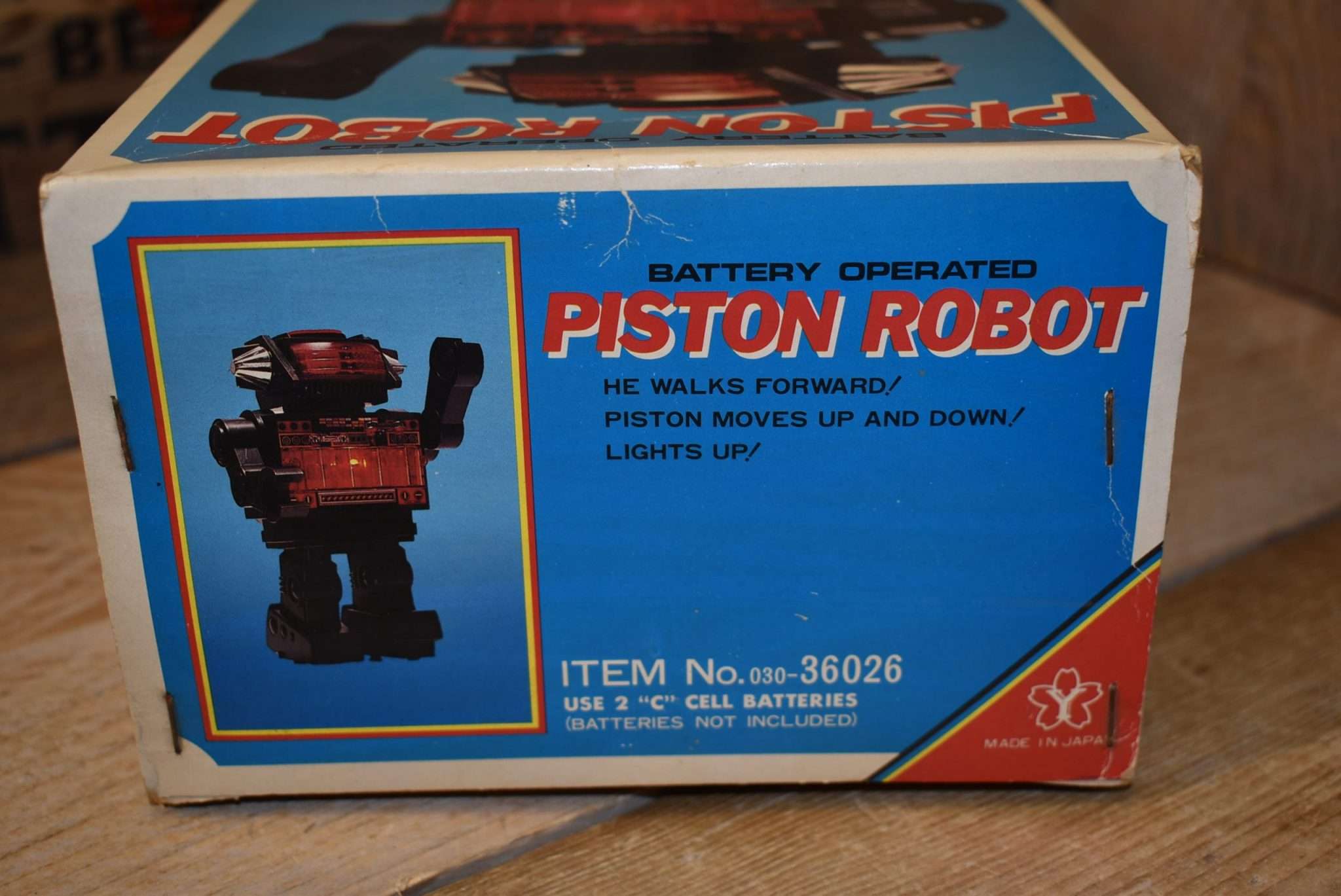 Yonezawa – Piston Robot
Dating back this robot is easy…. 1981 because its marked with this year on the back 🙂 One of the last classic robots made in Japan.
The box is a picture from the actual robot.. no artwork anymore… but.. the action and magic remains.. more or less
walking action, light and pumping pistons allthough they also move pair by pair and not individually anymore.. all cost reducing.
still the robot has tin on the outside ( and some re used on the inside as well ! 🙂 battery operated by 2 C-cells.
a durable made robot still a quality made product.
The condition is unplayed with and the robot must have spent most of his life in the box… the motor needed some oil at the axes because it produced to much decibells in action ( screeming )
a drop of special oil on the top and bottom of the motors axle does miracles !
Robot is near mint to mint with ditto box.. works as new ! allthough its a relative late robot… not much of these are floating around…
hard to find robot ….
Oh and did i mention it was made by Yonezawa in Japan ! ? …it iS ! 😉
CFP: Contact me for Price      at       boogo.nl@gmail.com