Project omschrijving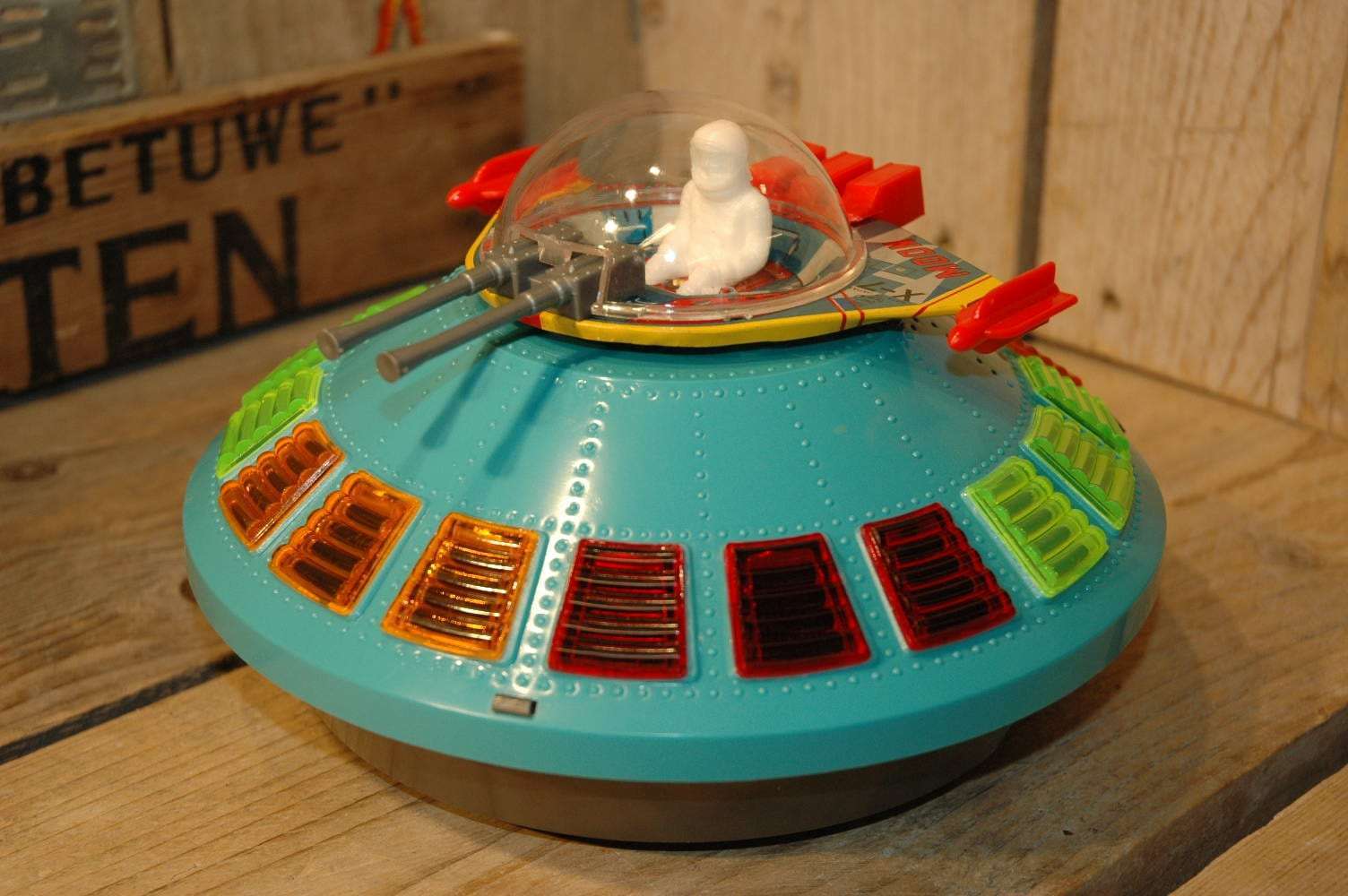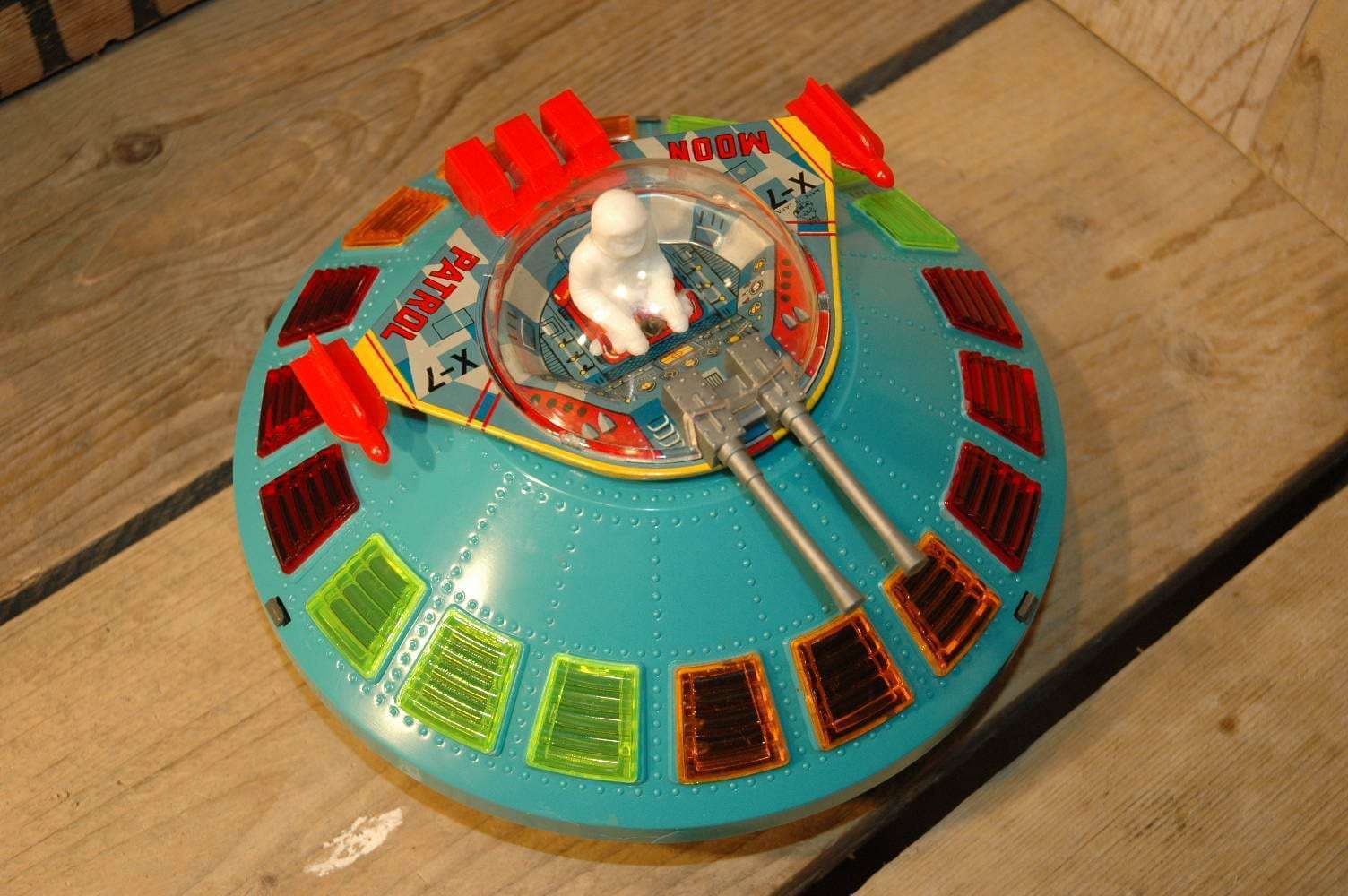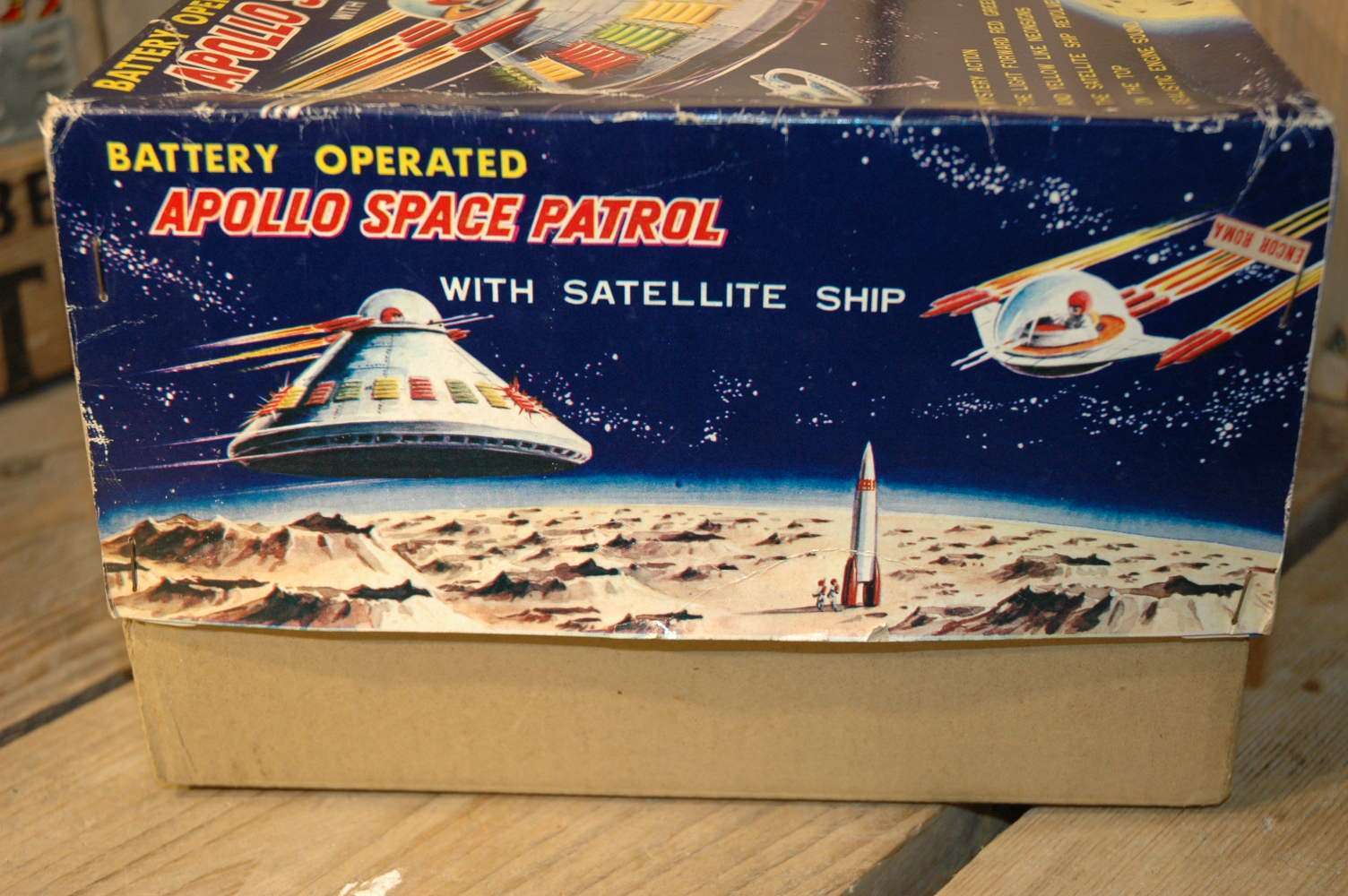 TPS – Apollo Space Patrol X-7

Just like many of the toys i found this year, this rare saucer also came from Italy…Grosseto this time that lies in the middle of italy between florence and rome…
TPS Apollo X-7 Flying saucer is absolute a rare and scarce saucer and where the saucer is not like any others.. the box of this saucer is out of this world.. The artwork is really fantastic and belongs to the best flying saucer boxes of the golden age…This saucer was made in Japan in the late sixties by TPS by the way.
This saucer is seldom seen in the market and not many have survived time.. The saucer is made out of plastic with some lithographed tin parts but the base is all plastic.  Powered by 2 D-Cell batteries the saucer moves around with mystery bump and go action and flashing lights while the spaceship on top revolves with clicking flying saucer sound.
A spectacular toy to see in action but its realy the box that steals the show…Stunning drawings and artwork on the box with bright colors showing the saucer and the spaceship on top in action.
As with many toys, this saucer started in a toyshop and was brought back because it was not working. I have spotted a loose wire inside the saucer, visible from the bottom. This saucer is hard to open with a change to break the plastic parts so I left it untouched in the condition i found the toy.
The condition is unplayed with near mint and 2 tiny cracks on the edge keeping it from higher grading. Absolute perfect saucer, complete and all original but currently not working.  I will leave repair to the new owner to decide… I would not recommend  it because these toys are hard to open properly.
The box is original and in excellent condition with all the inserts present. There are some tears and repairs to the box but overall condition is excellent and its the best box i have seen for this saucer in years.
Make no mistakes here… TPS Apollo Space Patrol X-7 in this condition with original box is a rare and scarce space toy, seldom seen in the open market… VERY VERY hard to find in this condition…
CFP: Contact me For Price at boogo.nl@gmail.com