Project omschrijving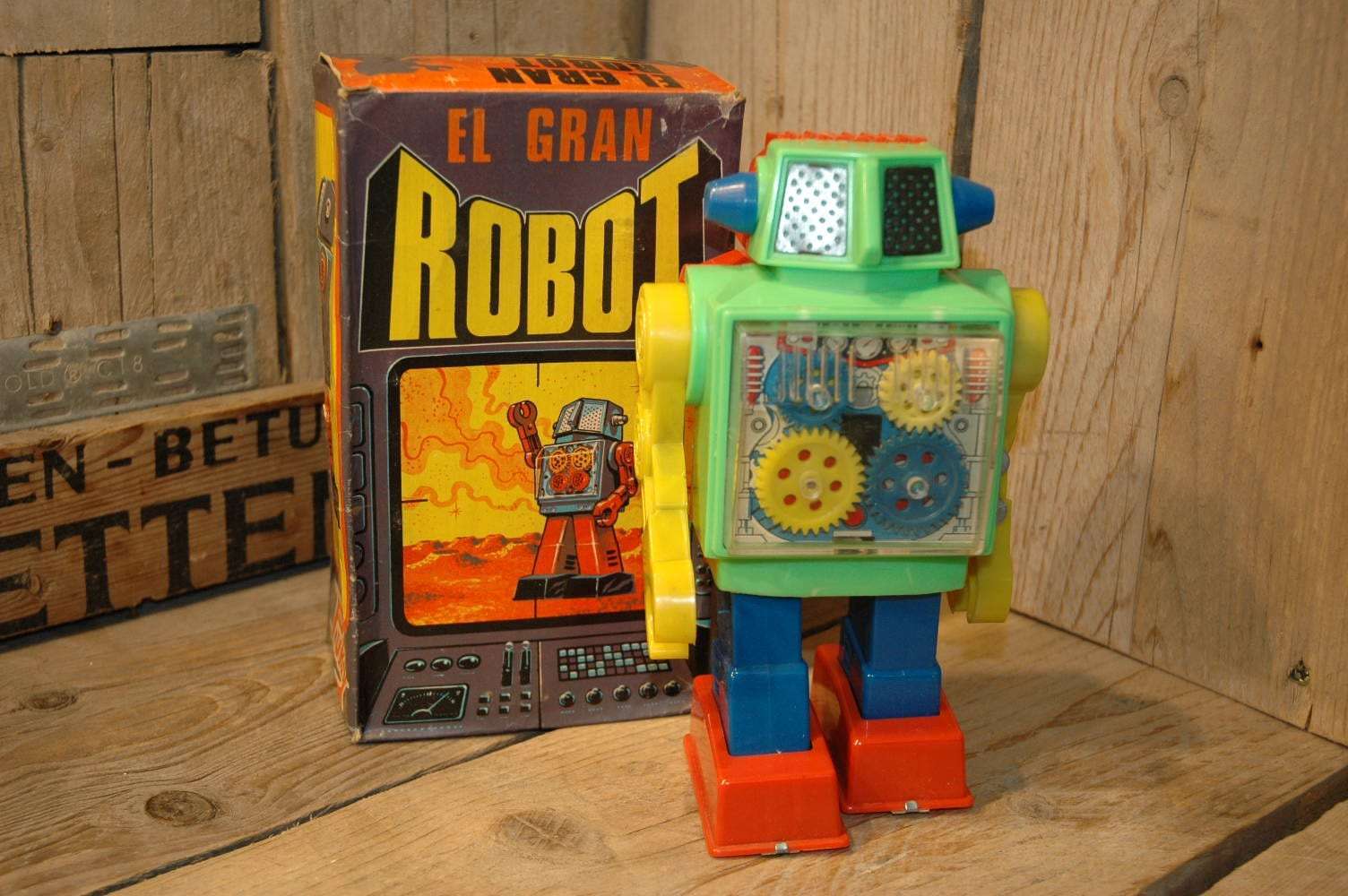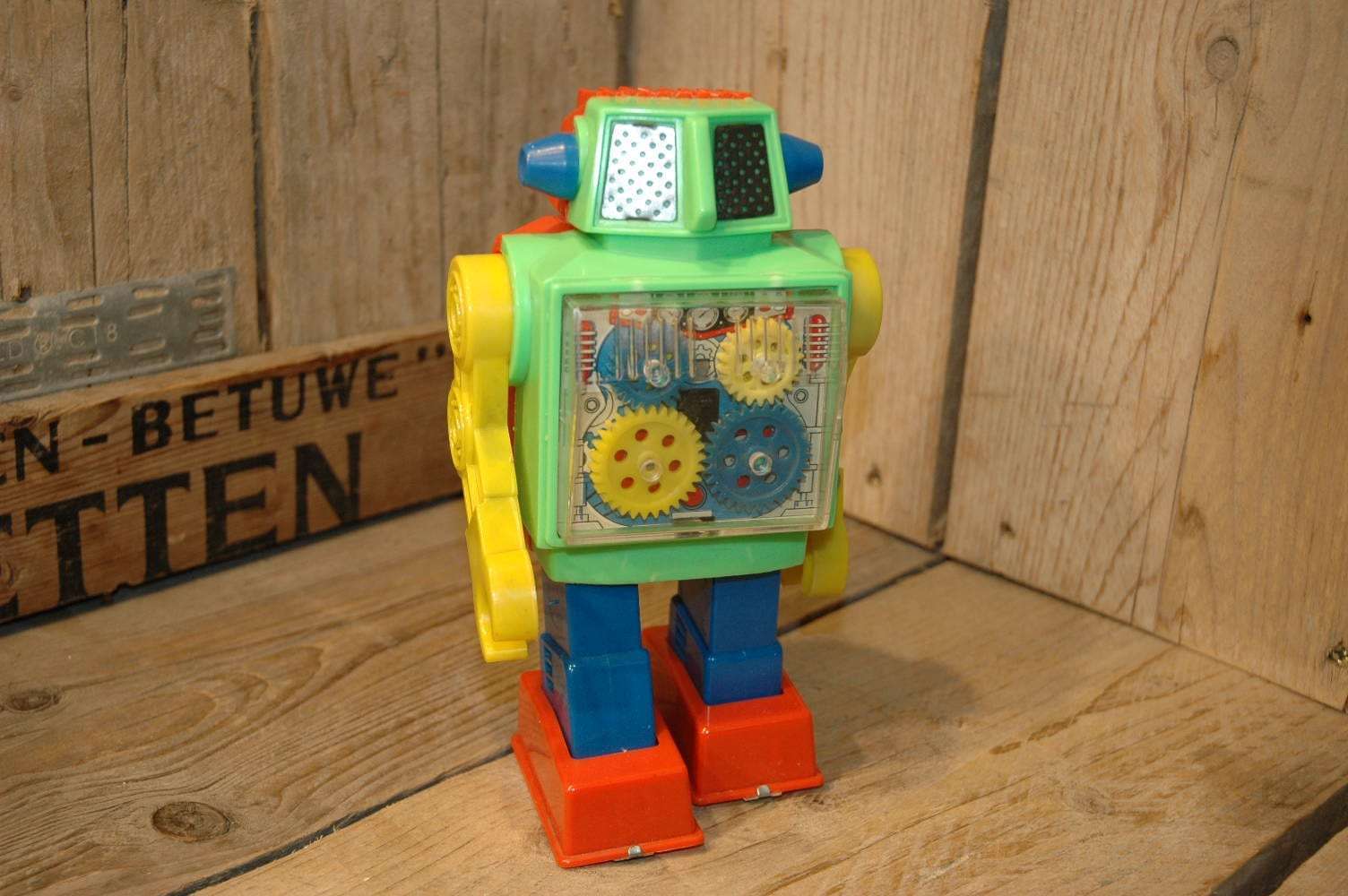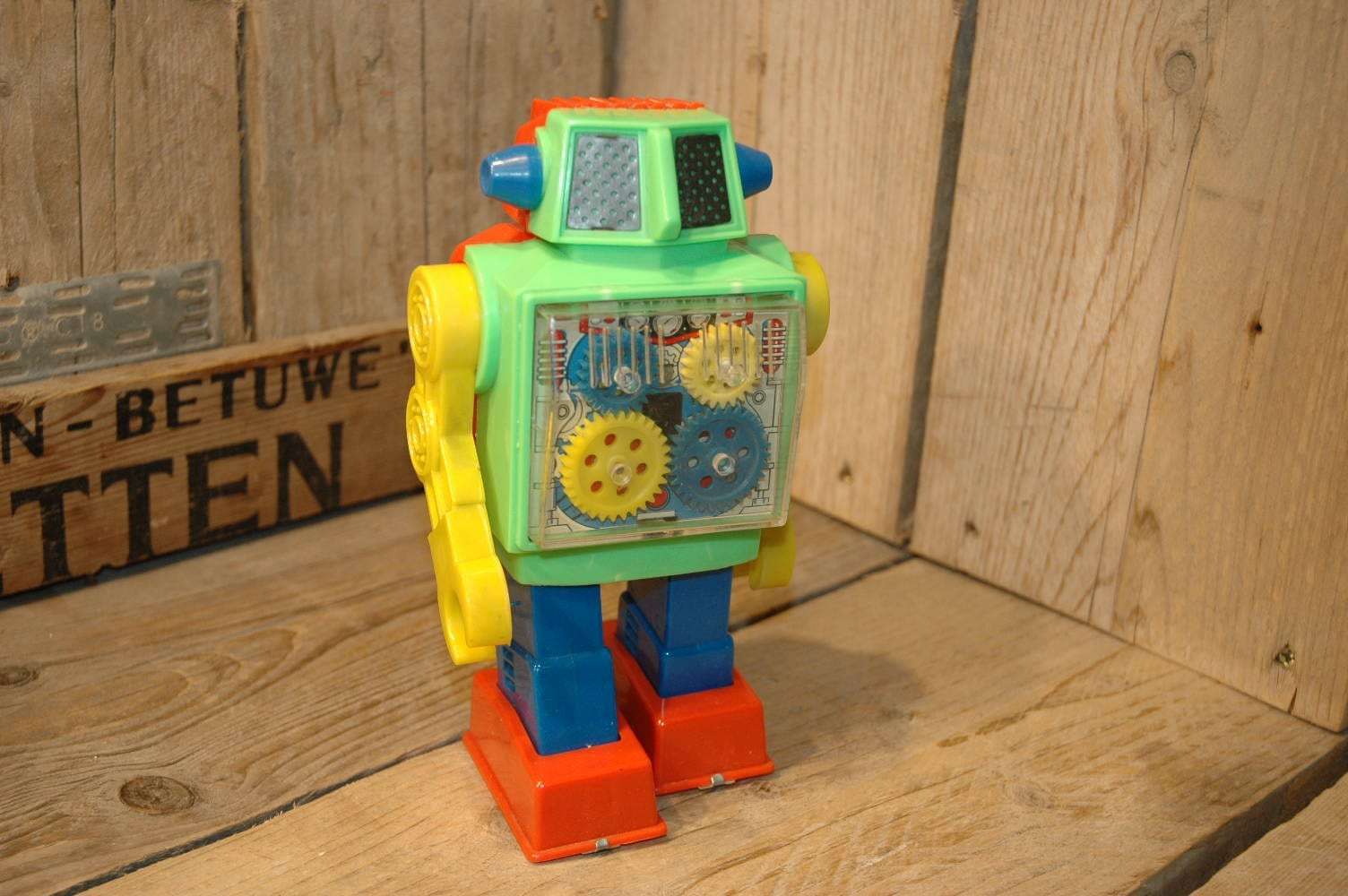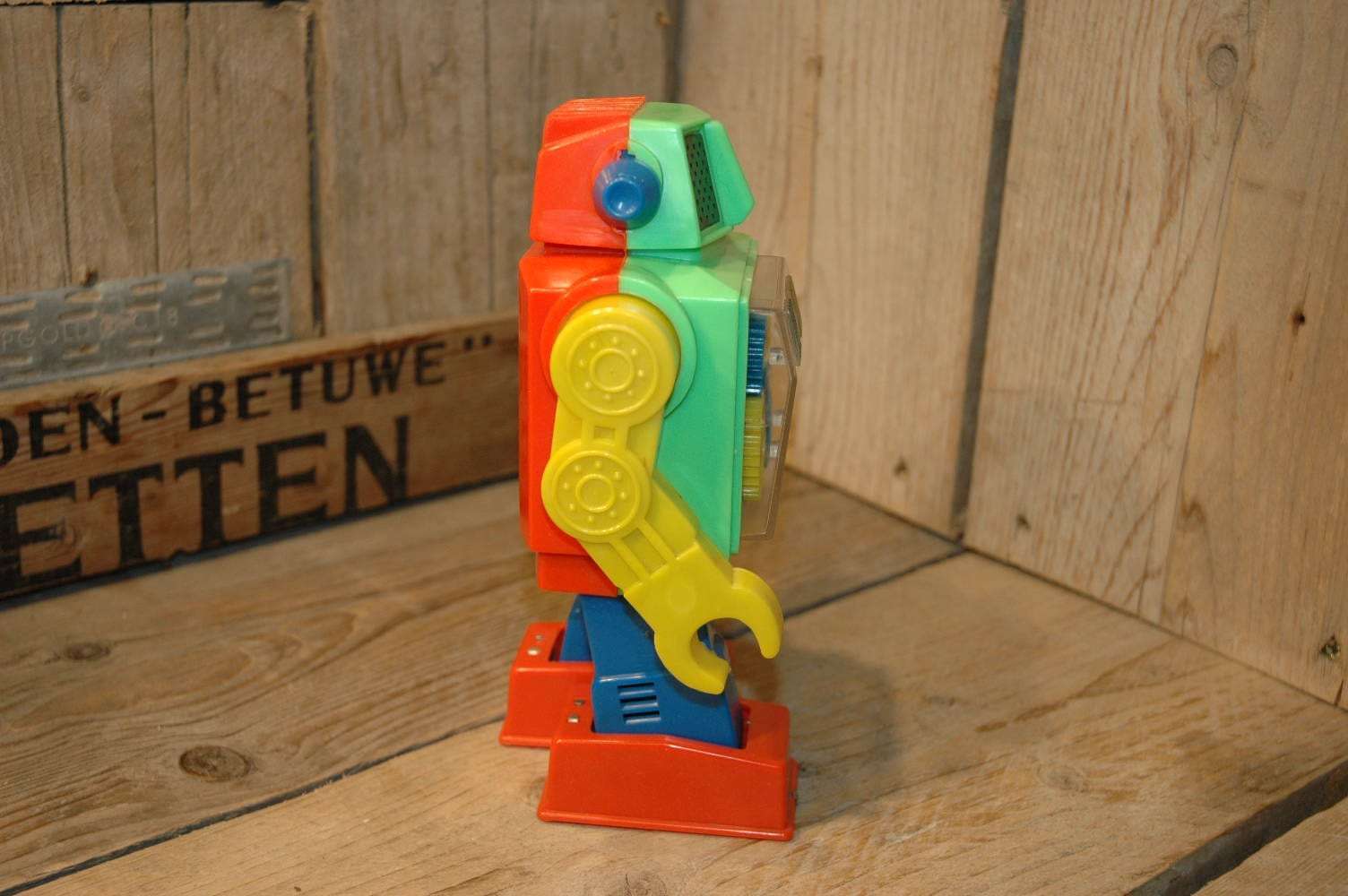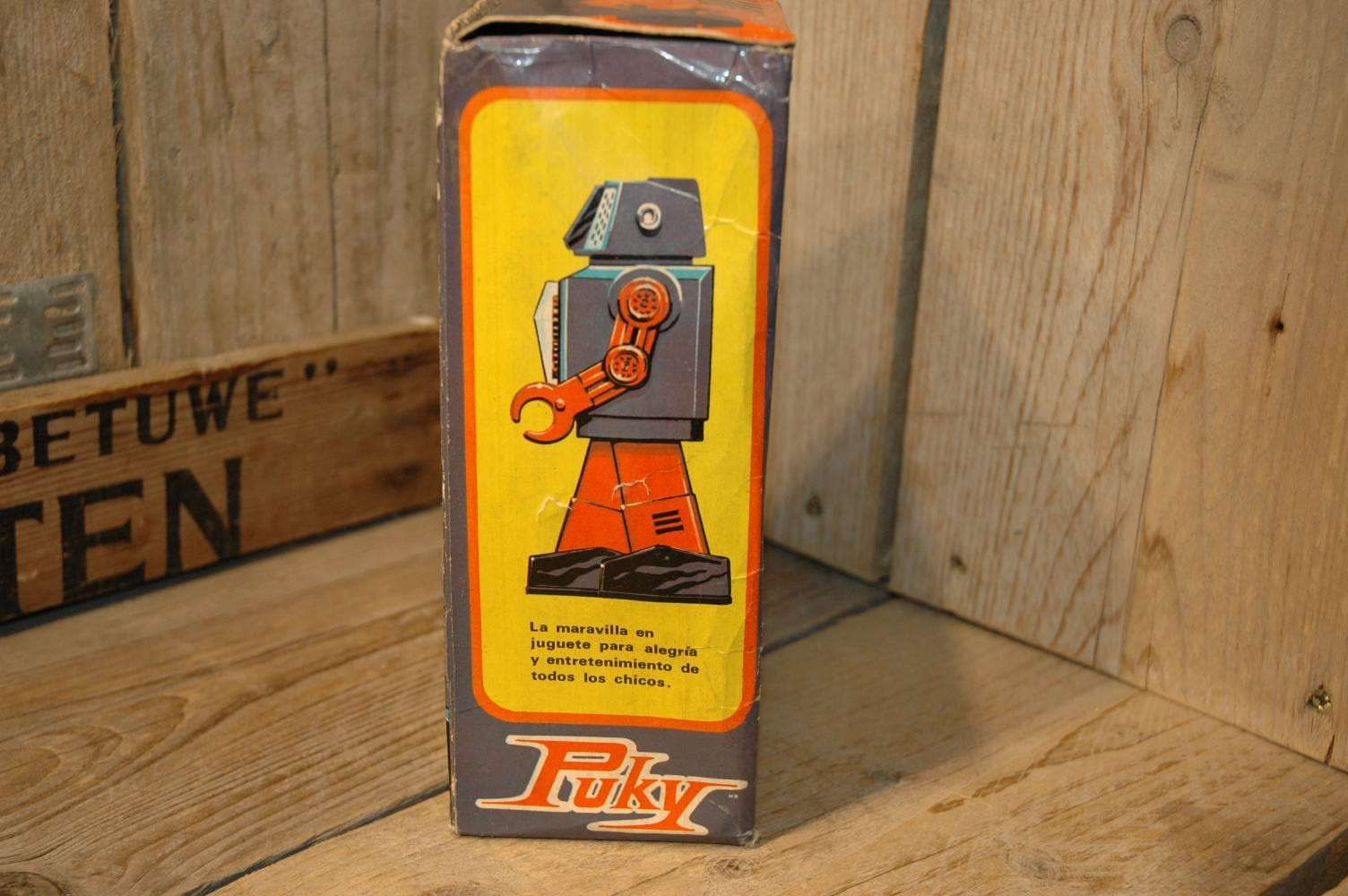 Puky – El Gran Robot
At first sight you would expect that this robot was simply made on the molds of Horikawa robots but then you are mistaken.
Puky made all new stampings and molds to create El Gran Robot. Of course the robot is a copy of Horikawa`s Gear Robot but they seemed to like the more colorfull robots in Argentina.
Puky was made in the late sixties in Argentina by Puky. This plastic made and windup knock off of Horikawa`s Gear Robot is simply fantastic accompanied by a very nice artwork designed box.
The robot is rare and hard to find but I never saw it before with the original box until now.
The robot is near mint and there are no flaws to mention on this robot, works fine and strong. The condition of the box is really excellent as well. A scarce combination.
Puky El Gran Robot is hard to find in any condition and is scarce with the original box.
CFP:  Contact me For Price    at    boogo.nl@gmail.com