Project omschrijving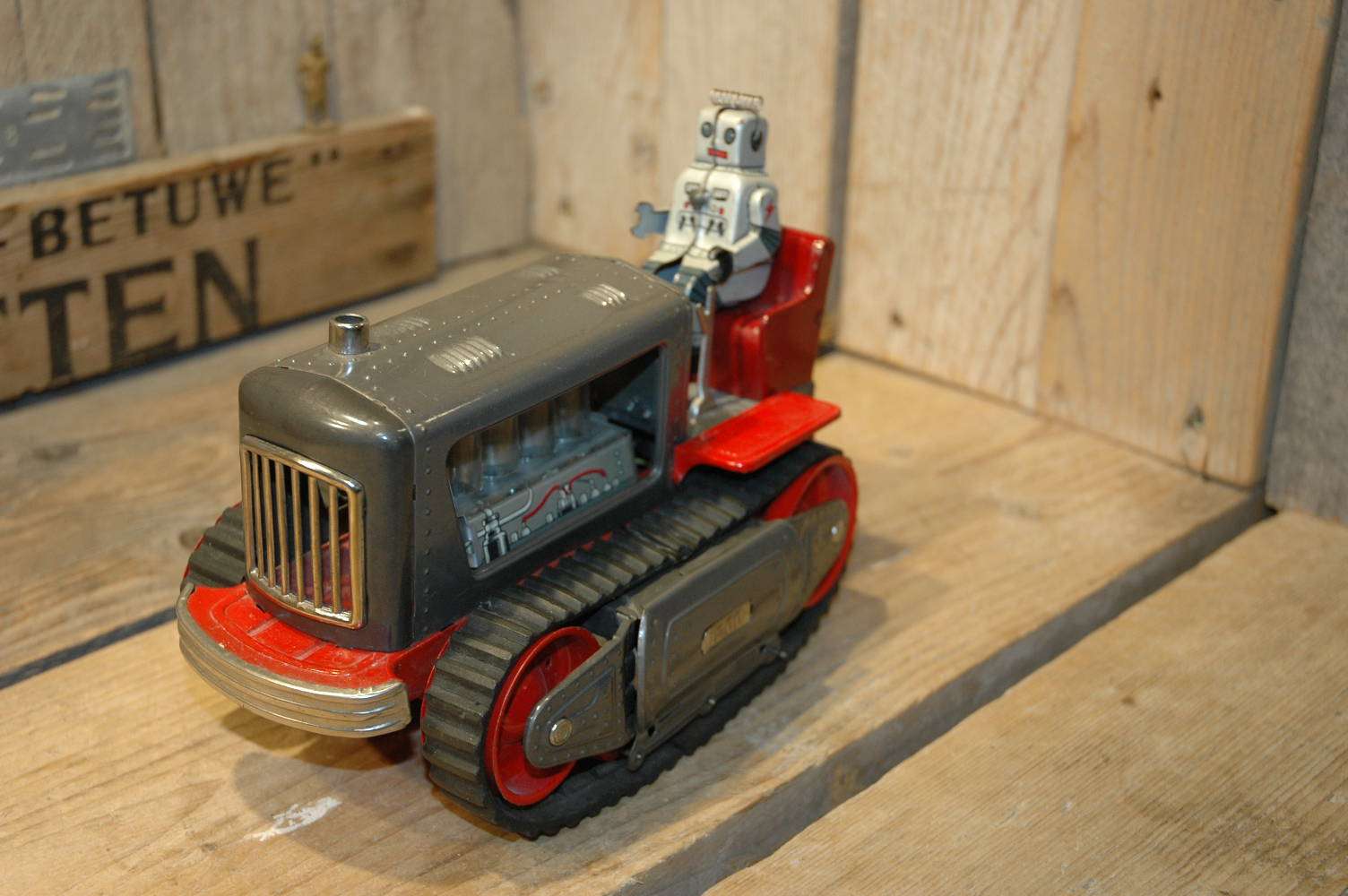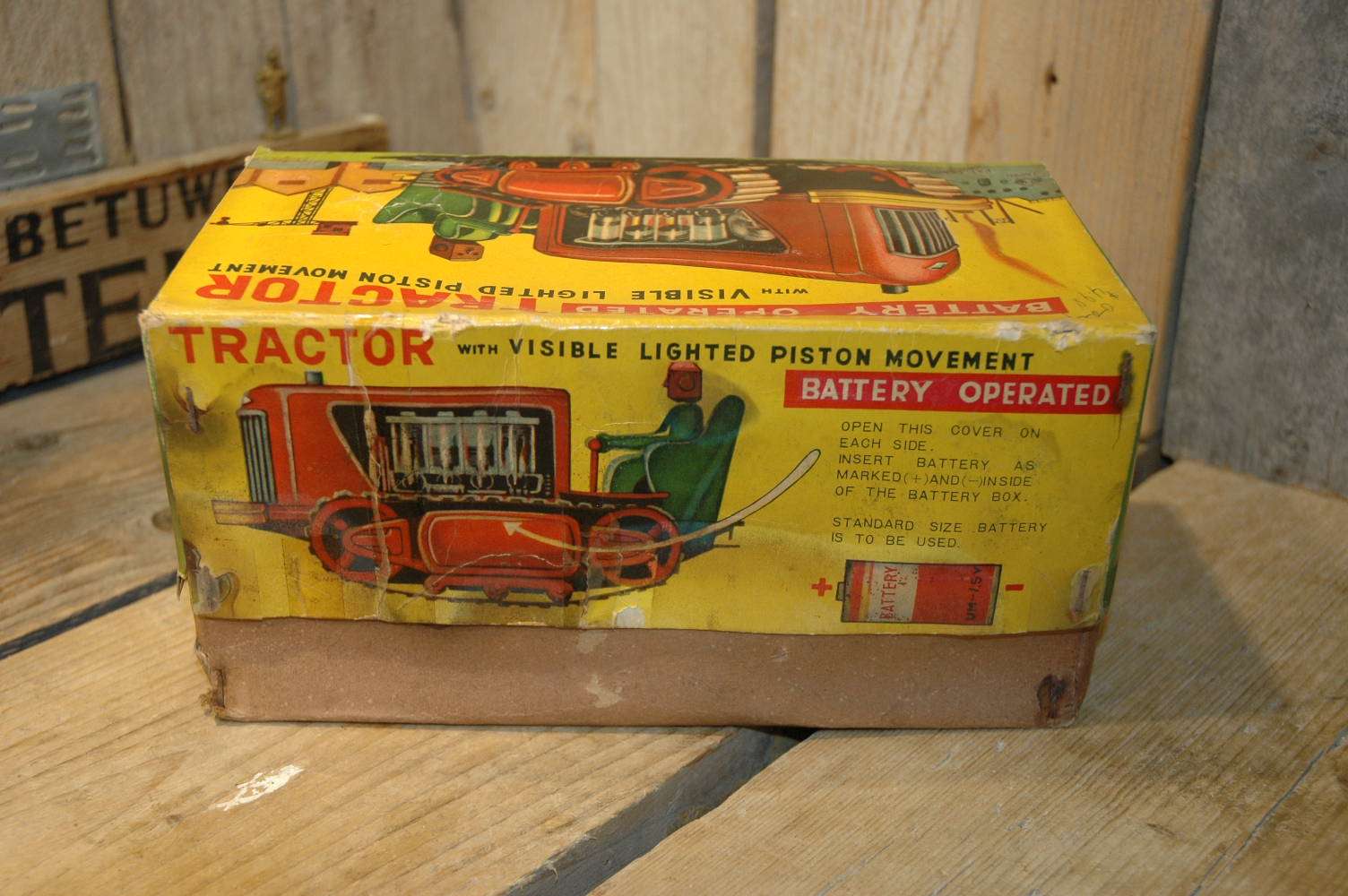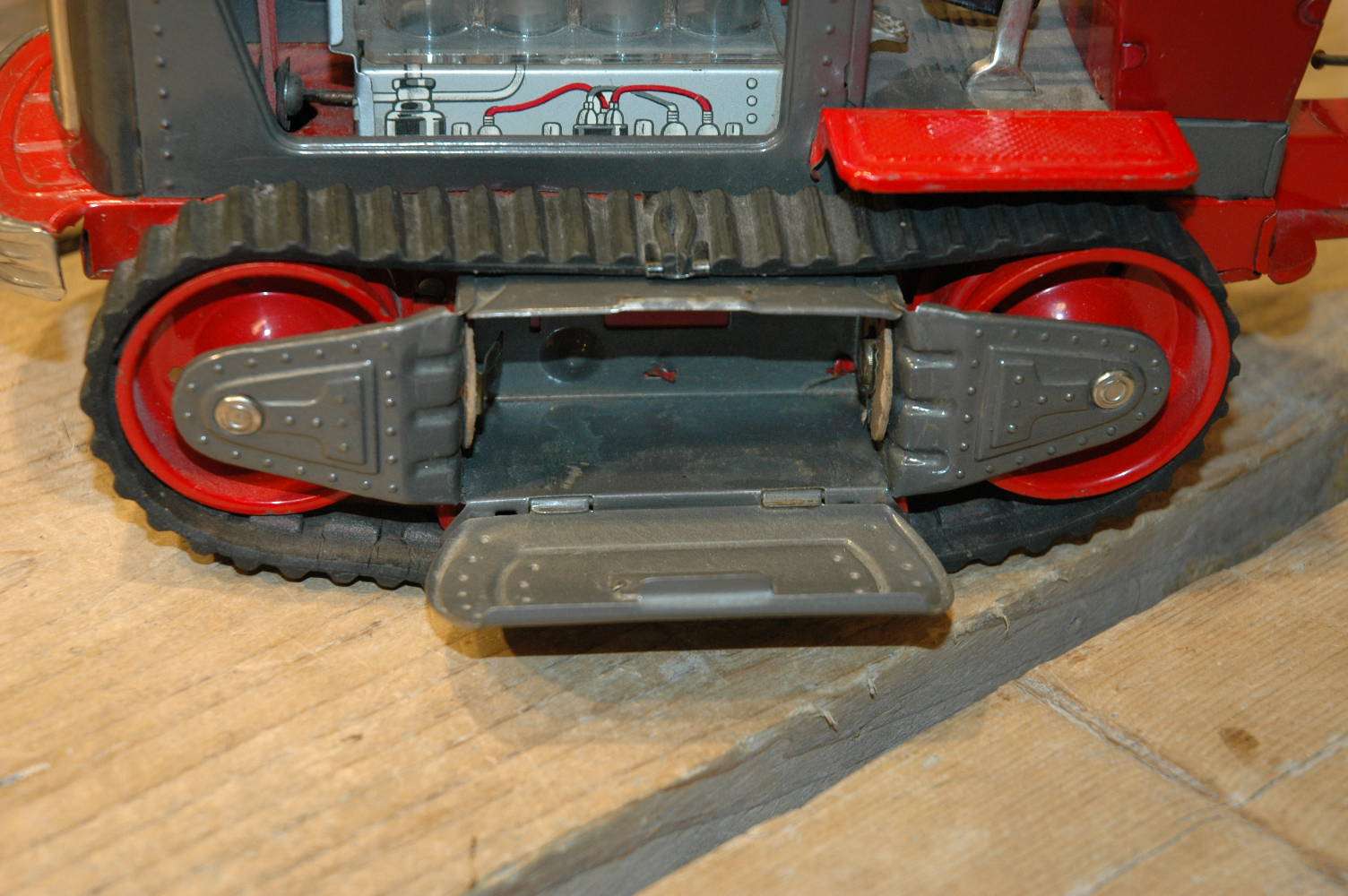 Nomura – Robot Tractor.
I still remember it as if it was yesterday… finding my way through tons of toys on a hot summer day on an attic in Den Haag here in the Netherlands…
A car filled with toys was the result and this tractor was part of it. After a Dutch collector passed away I was granted access to the attic to pick toys i liked… what a fantastic experience that was…..
This Nomura Robot Tractor was stored there for year.. god knows for how long.. But.. I found it in the pile of toys there… with original box. !
Made by Nomura in Japan in the early sixties. Battery operated with forward and backward action and lighted pistons and turning fan… all under control by a fantastic tinmade robot.
Runs on 2 D-Cell batteries that go between the treads.
The condition of this robot tractor is excellent to near mint. all original and complete and in perfect working condition. Only thing to mention is that the rubber treads are to loose to power the toy forward. you can take a section off to tighted it and than it will go forward but I will leave that to decide to the new owner.
Comes with Original box in good condition with some tears and old tape repairs. Overall a still a very nice box and not that often seen with this toy.
CFP:  Contact me For Price          at              boogo.nl@gmail.com