Project omschrijving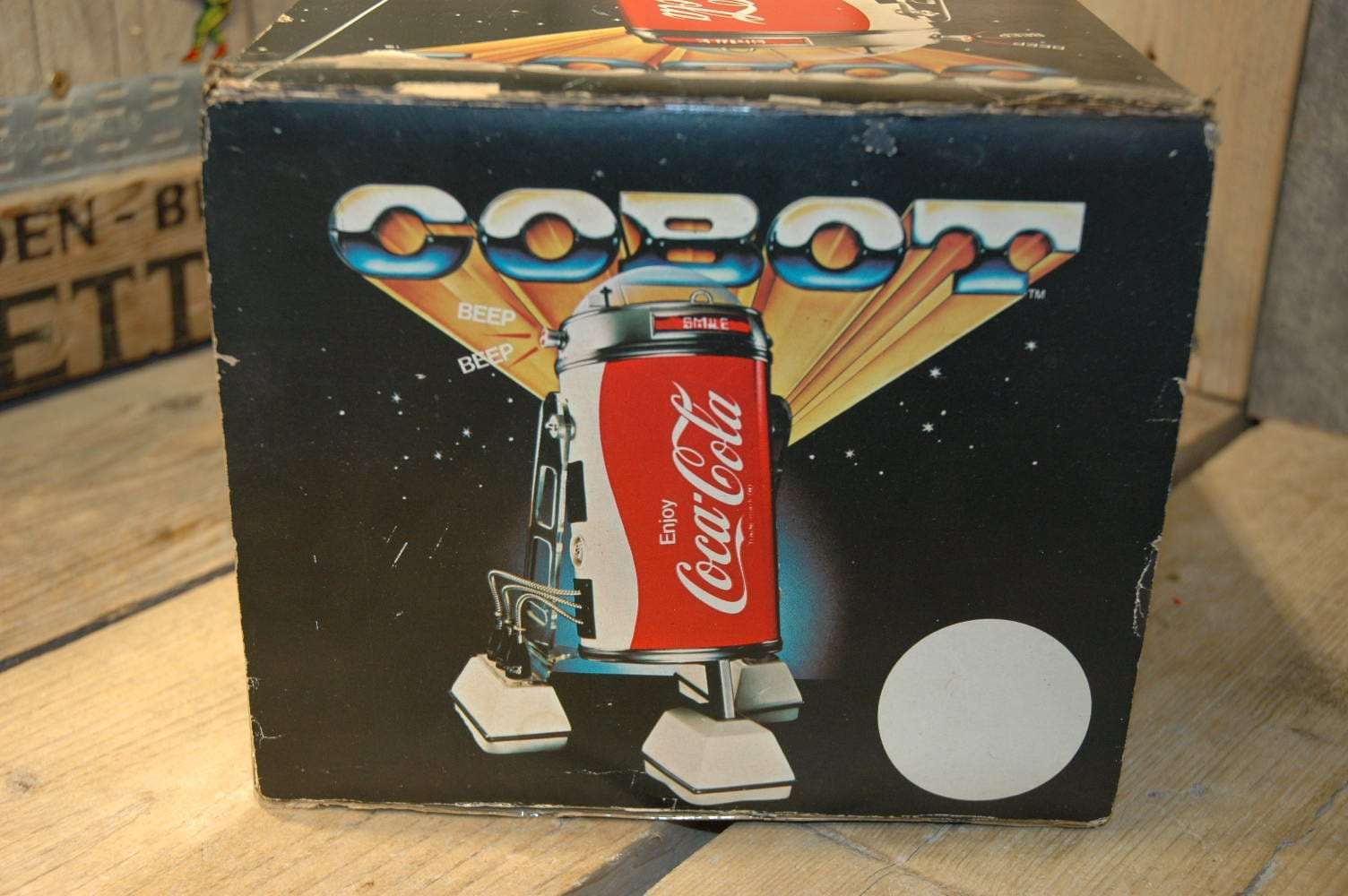 Korea – Cobot.
Just like with many toys made in HongKong, also the ones from Korea do not often show the manufacturer. but what they DO often show is the year the robots were build: for this one its 1977.
Made of course in the middle of the Star Wars crazynes with a BIG smile towards R2D2 and sponsored by Coca Cola 🙂
Now is Coca Cola not often connected to Robots so therefore this one is an absolute rarity… the combination of R2D2, coca cola AND a robot is seldom seen.
Besides the fact the toy is ultra rare, it's a very nice build robot as well with combining all three the ingredients mentioned here above.
The robot has some real cool actions: Forward movement, Backwards and returns, Spinning Dome, Flashing light with "smile" text and 2 flashing scanner lights with electronic beeping sounds
Controlled wireless also.. wow !
The condition of this Cobot is near mint to mint and the robot looks like it was never been played with before. works fine and strong.
Accompanied by the original instruction manual and original box. The box has some tape repairs that keep previous rips together.
An absolute rarity, made in Korea in 1977. NEVER saw this one before
CFP:  Contact me For Price       at        boogo.nl@gmail.com