Project omschrijving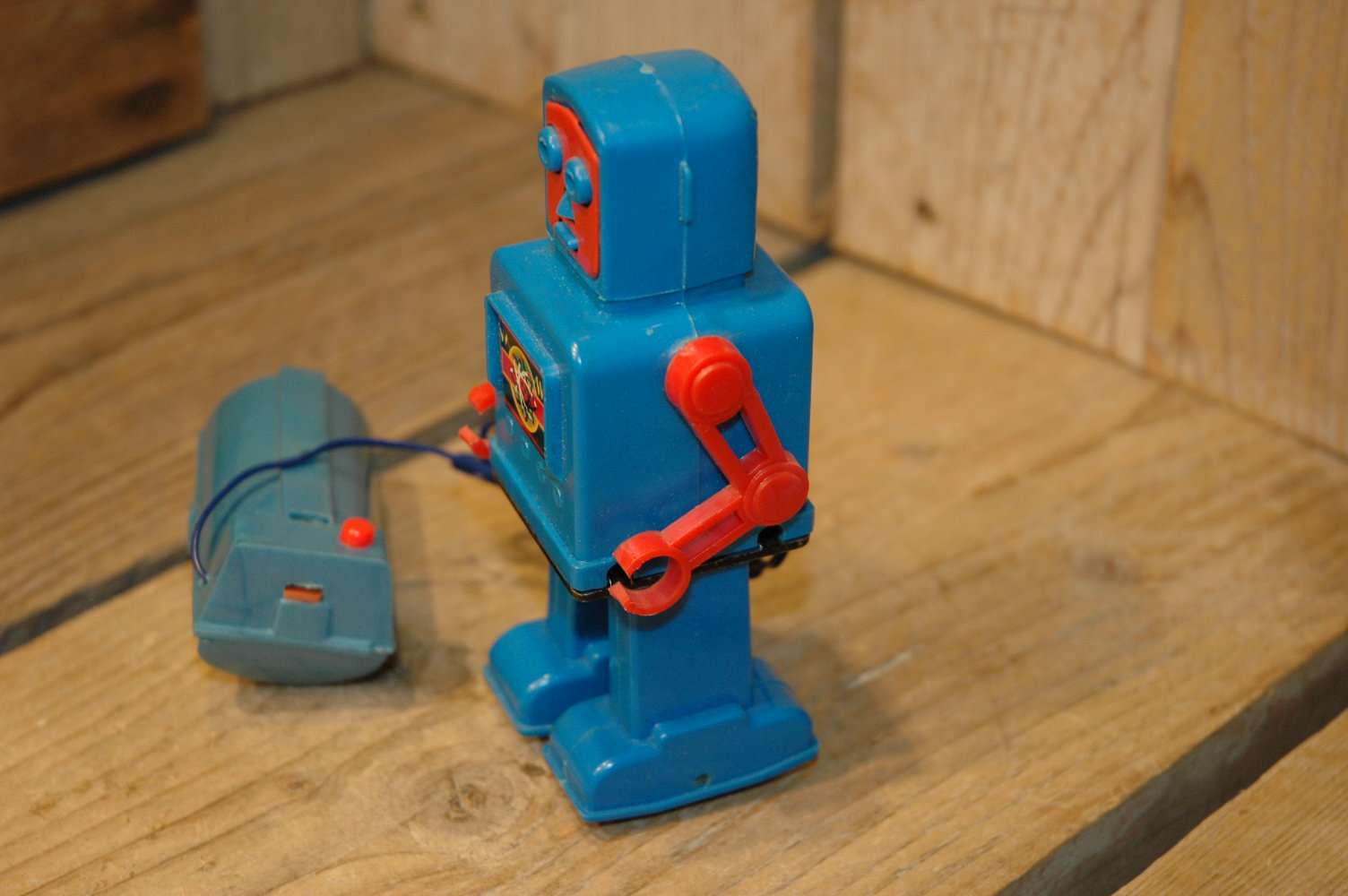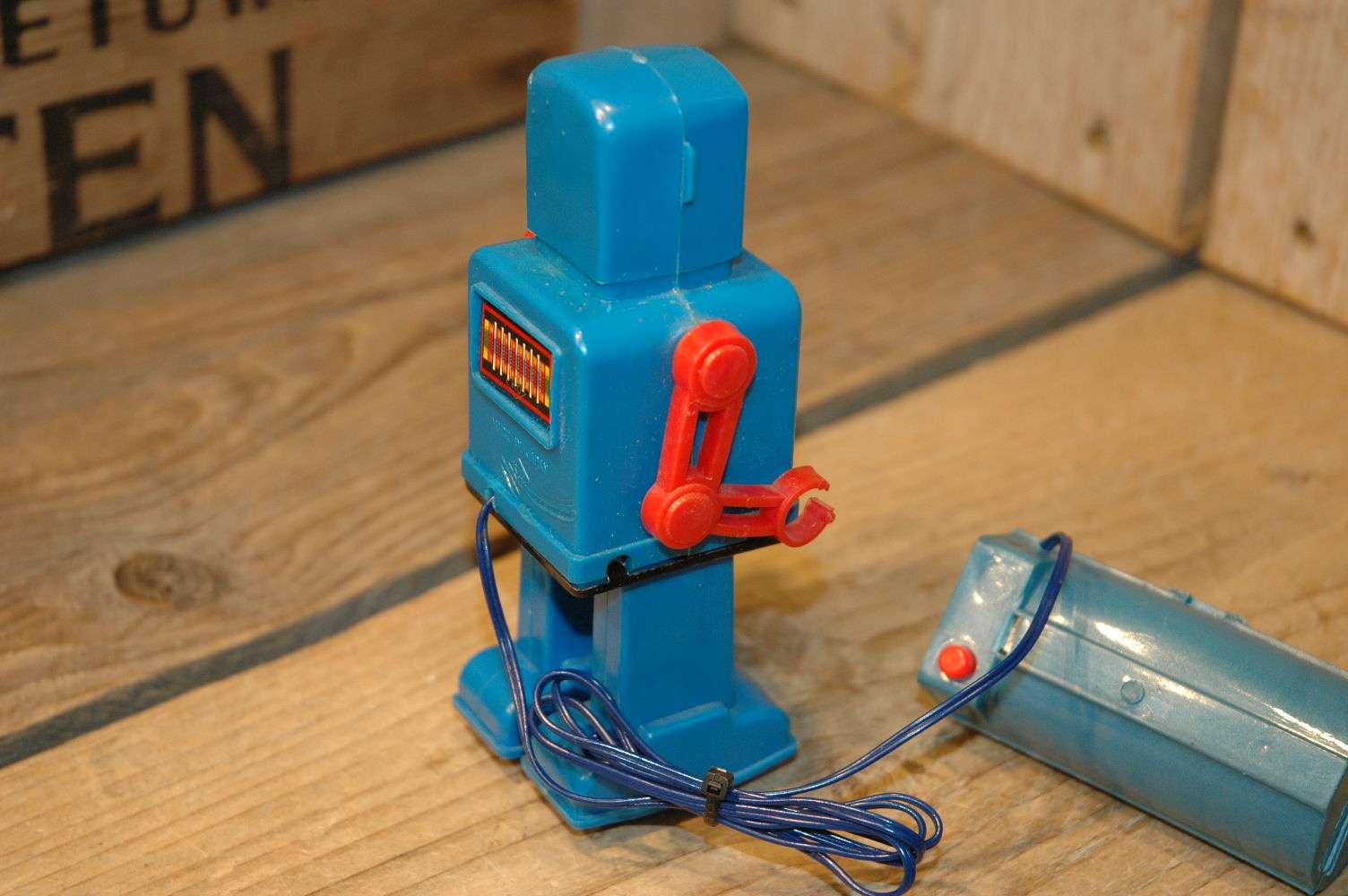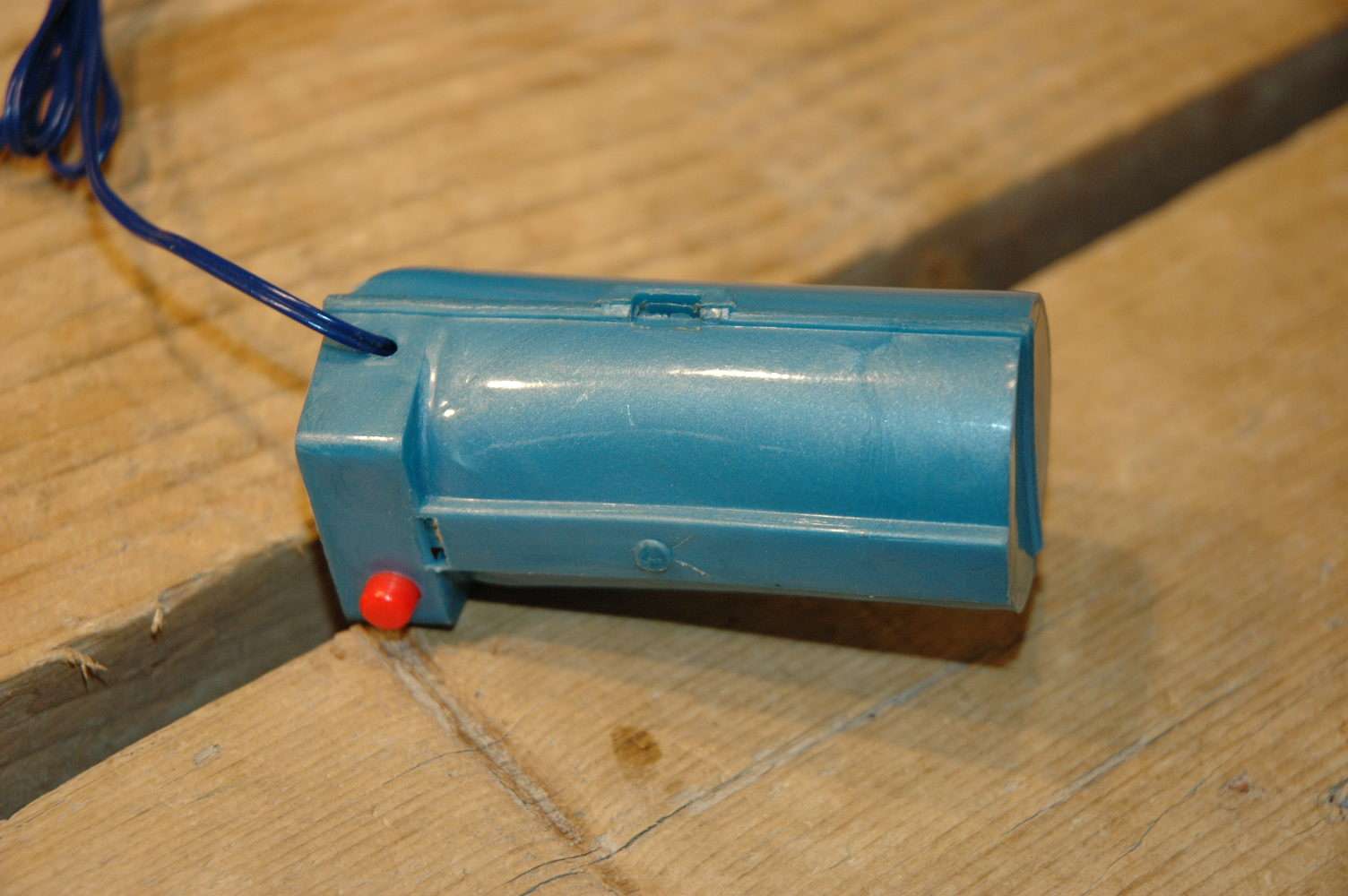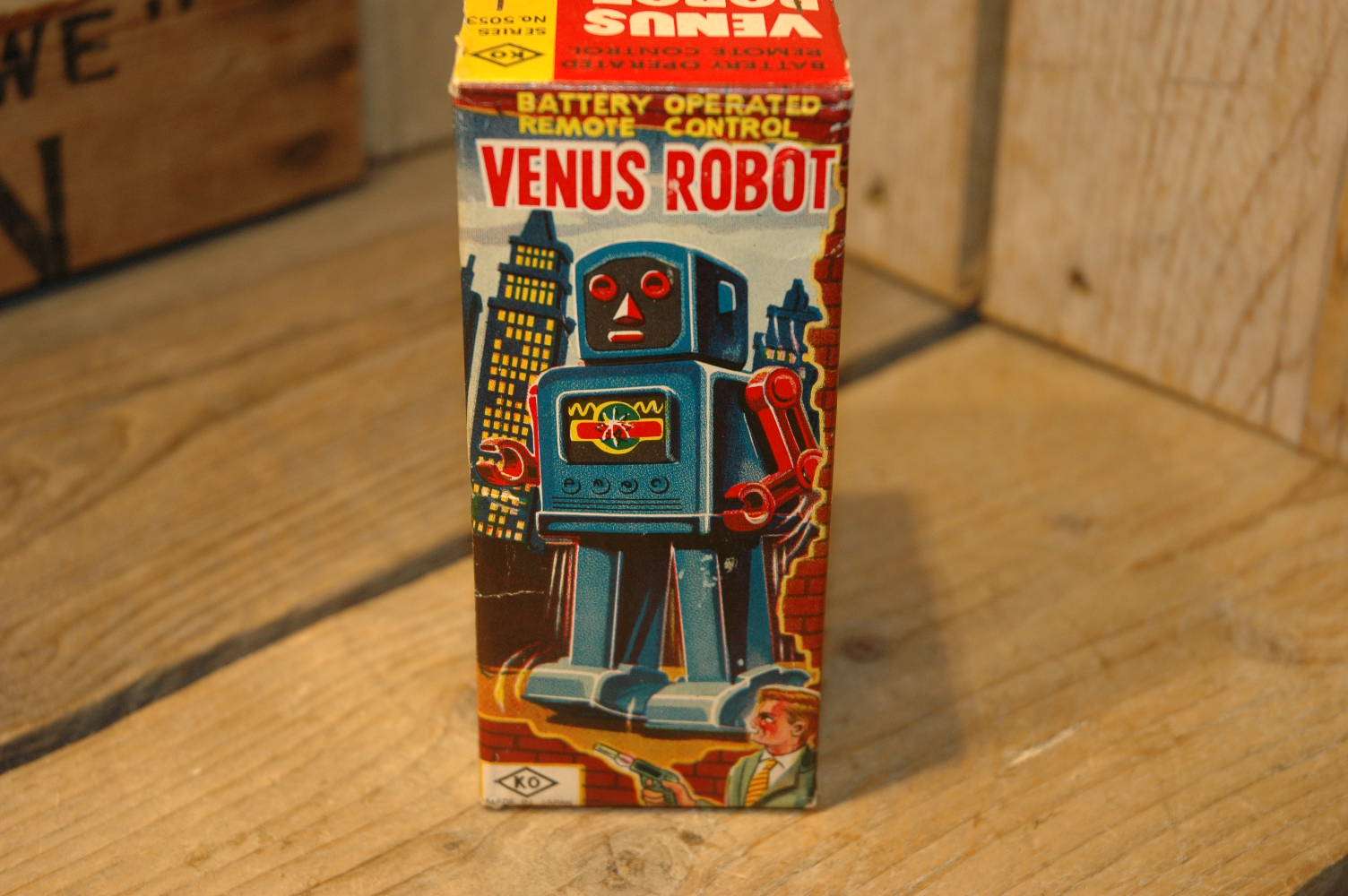 Yoshiya – Venus Robot
This fantastic small robot was made in the late sixties by KO Yoshiya in Japan. Venus Robot is one in a series with several variations, red, grey, and windups are made on this platform
I found this example years ago in a toyshop in Italy ( Milano ) The robot seems to be pretty much unplayed with.. I can not imagine this robot has ever been played with before..looking at the robots conditions. Besides some minor meltmarks ( from the wire ) the robot is near mint to mint and works fine, no flaws to mention.
The robot is made out of plastic with lithographed tin parts. battery operated by a singe D-Cell battery that is hidden in the small remote.
Near mint condition, in working order and comes with original box in near mint condition. besides some shelf wear there are not flaws to mention on this one.
Very hard to find robot that.. !
CFP: Contact me For Price       at        boogo.nl@gmail.com