Project omschrijving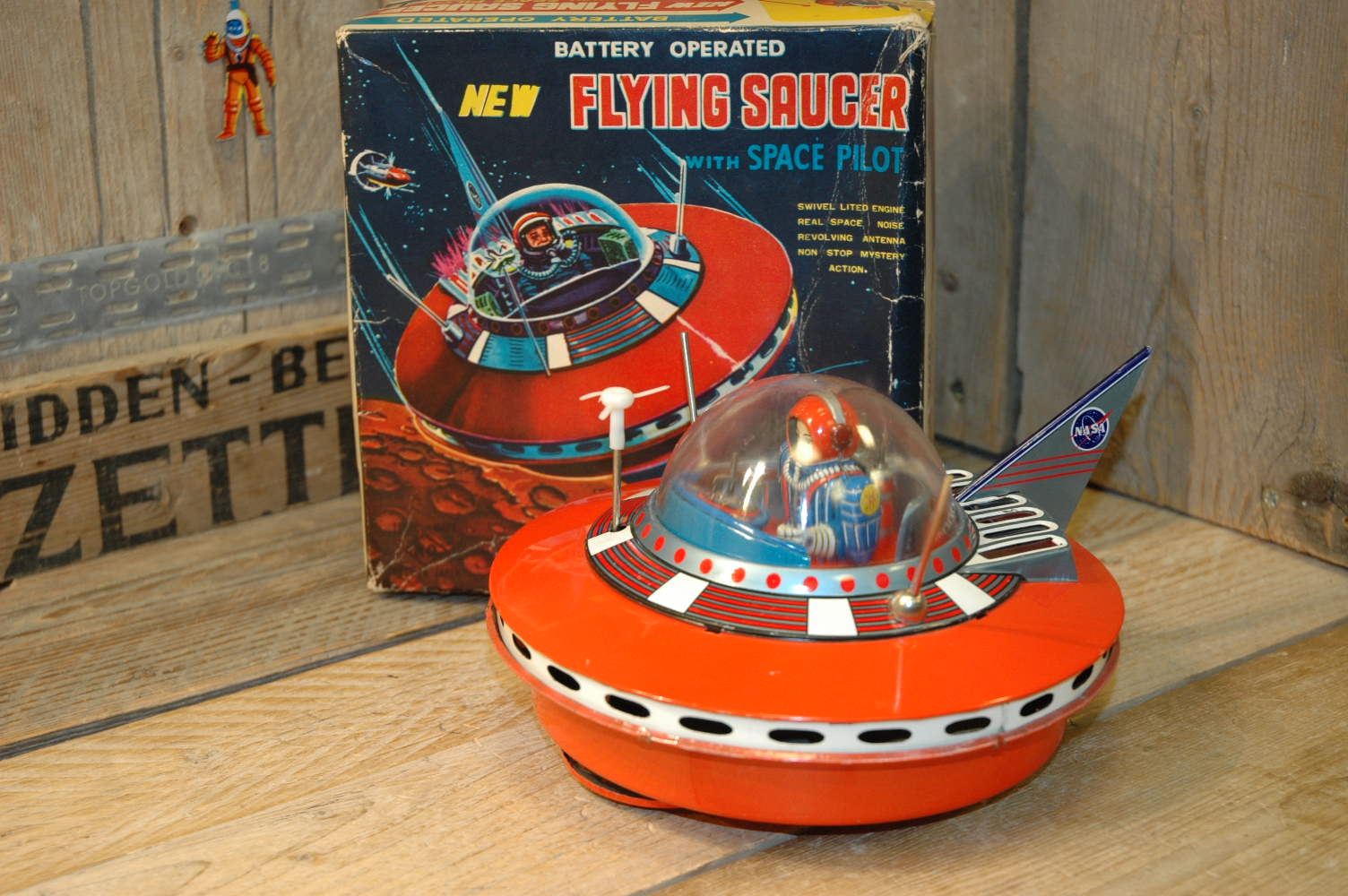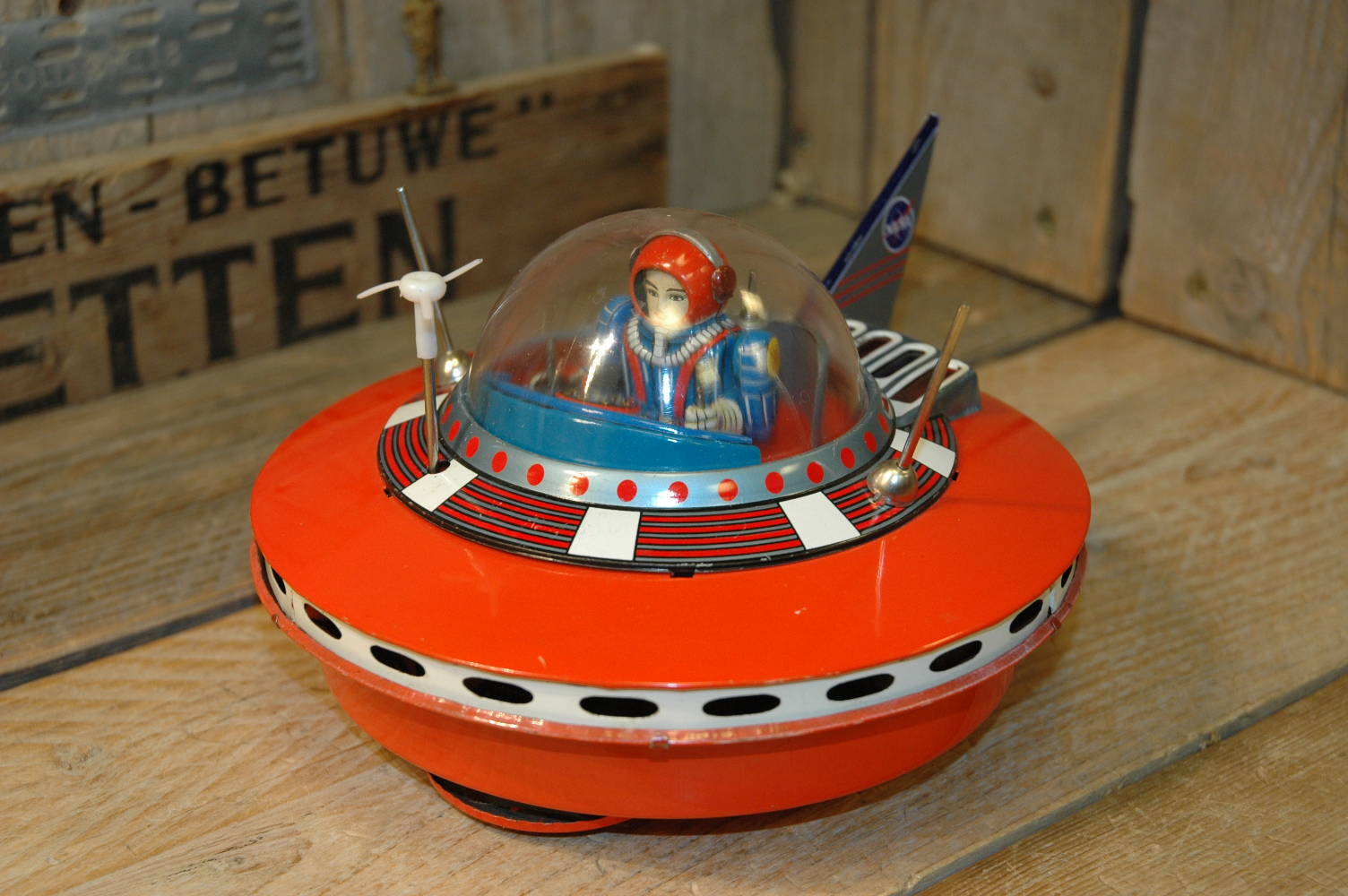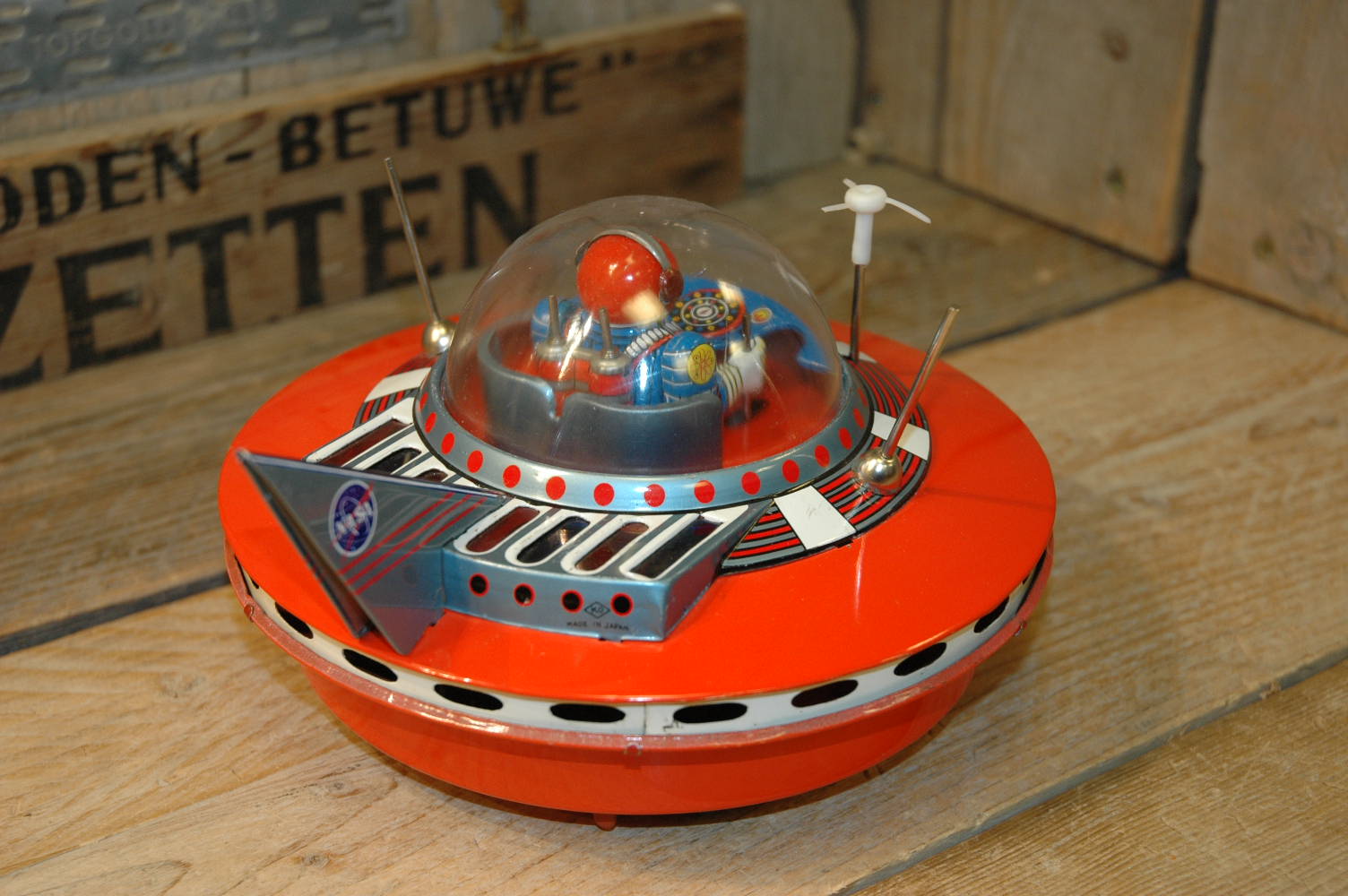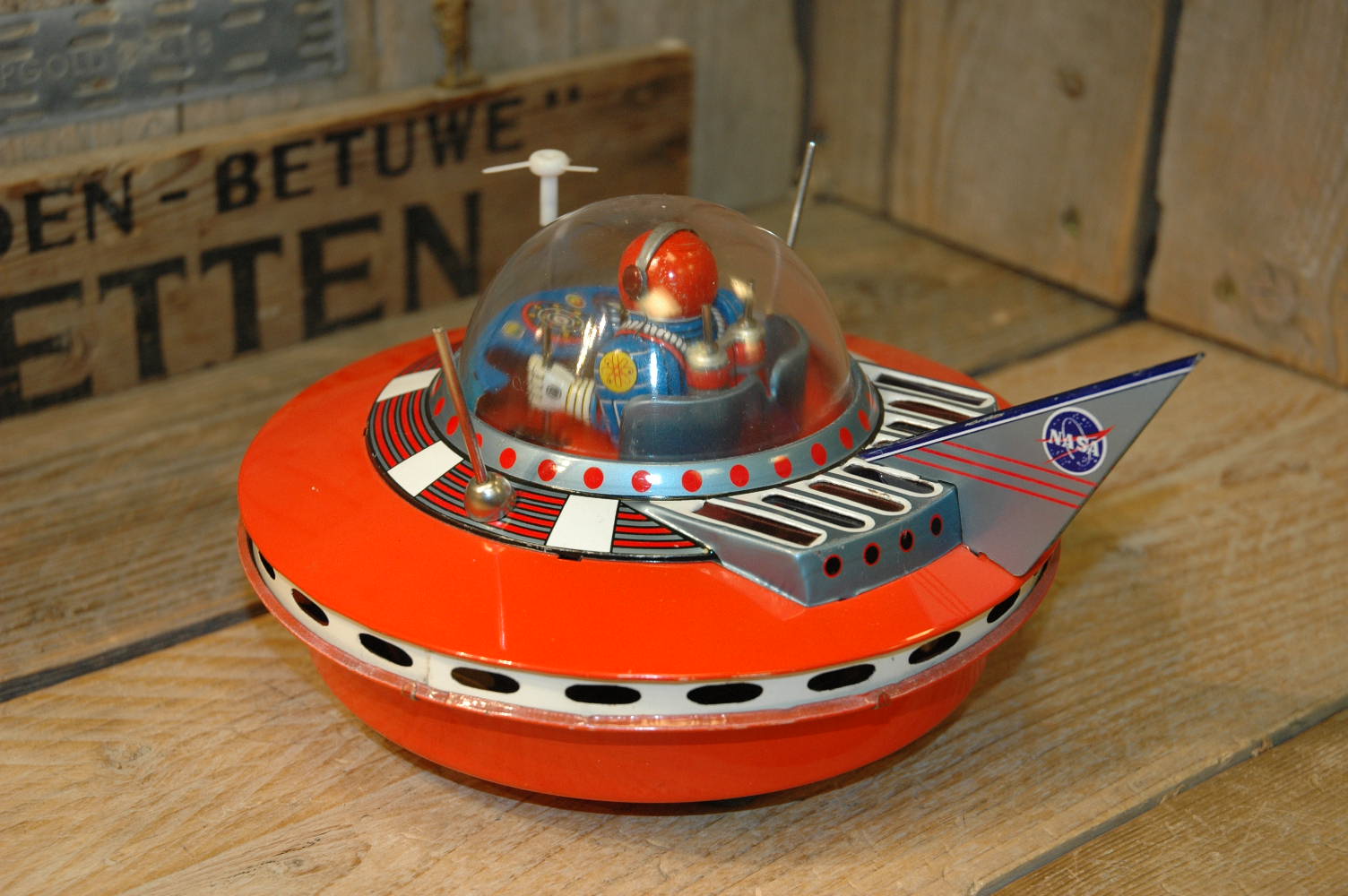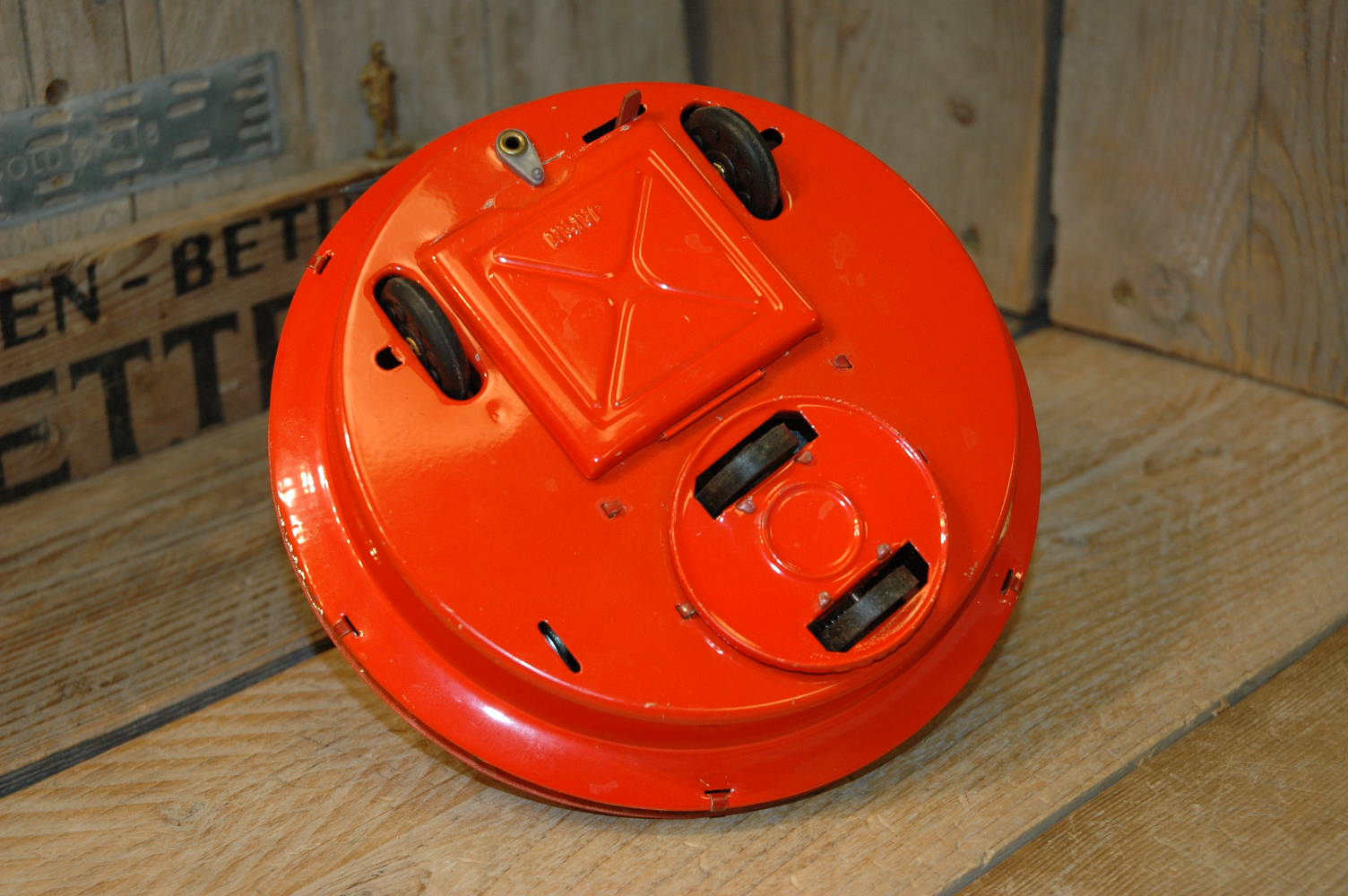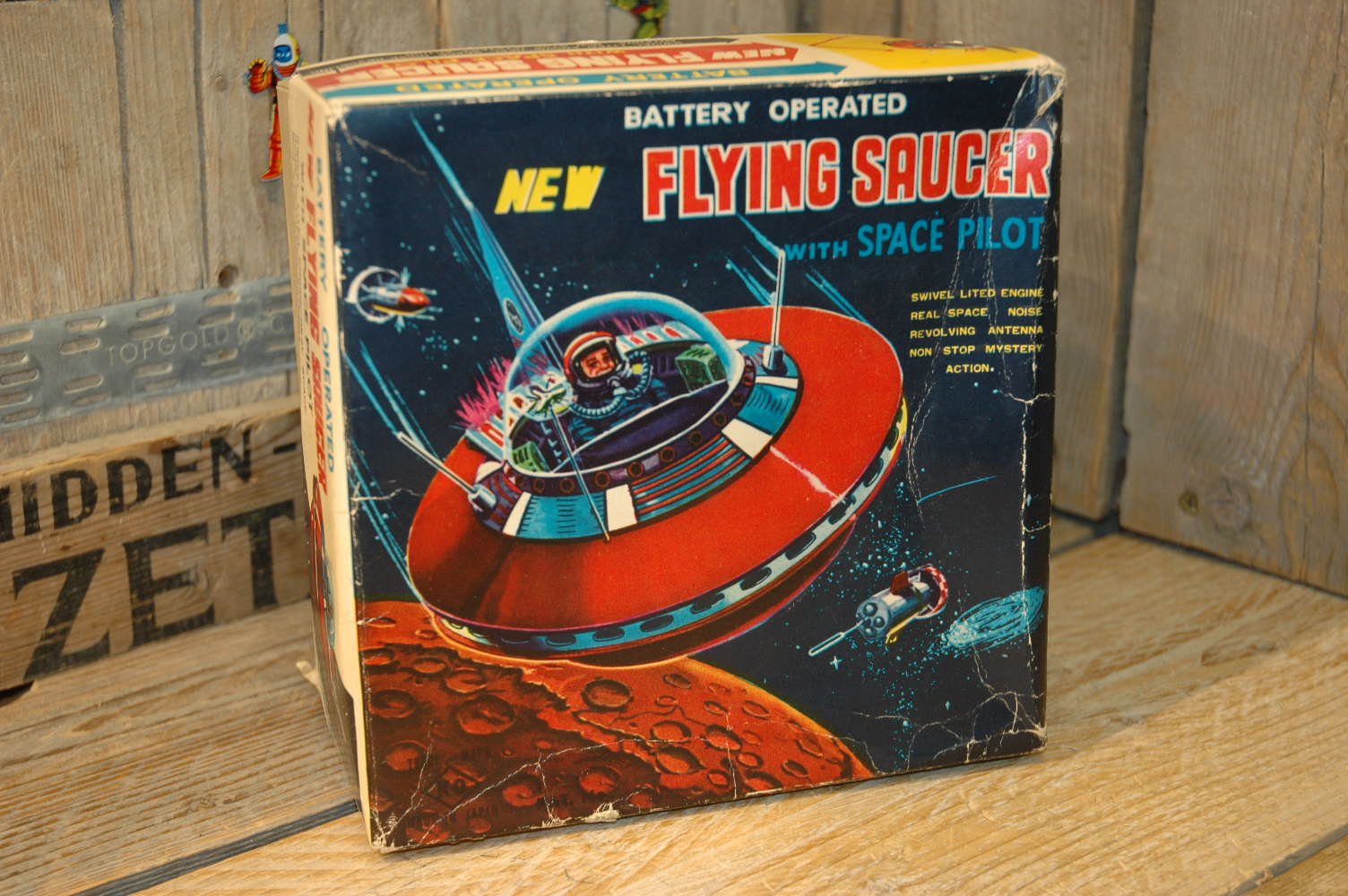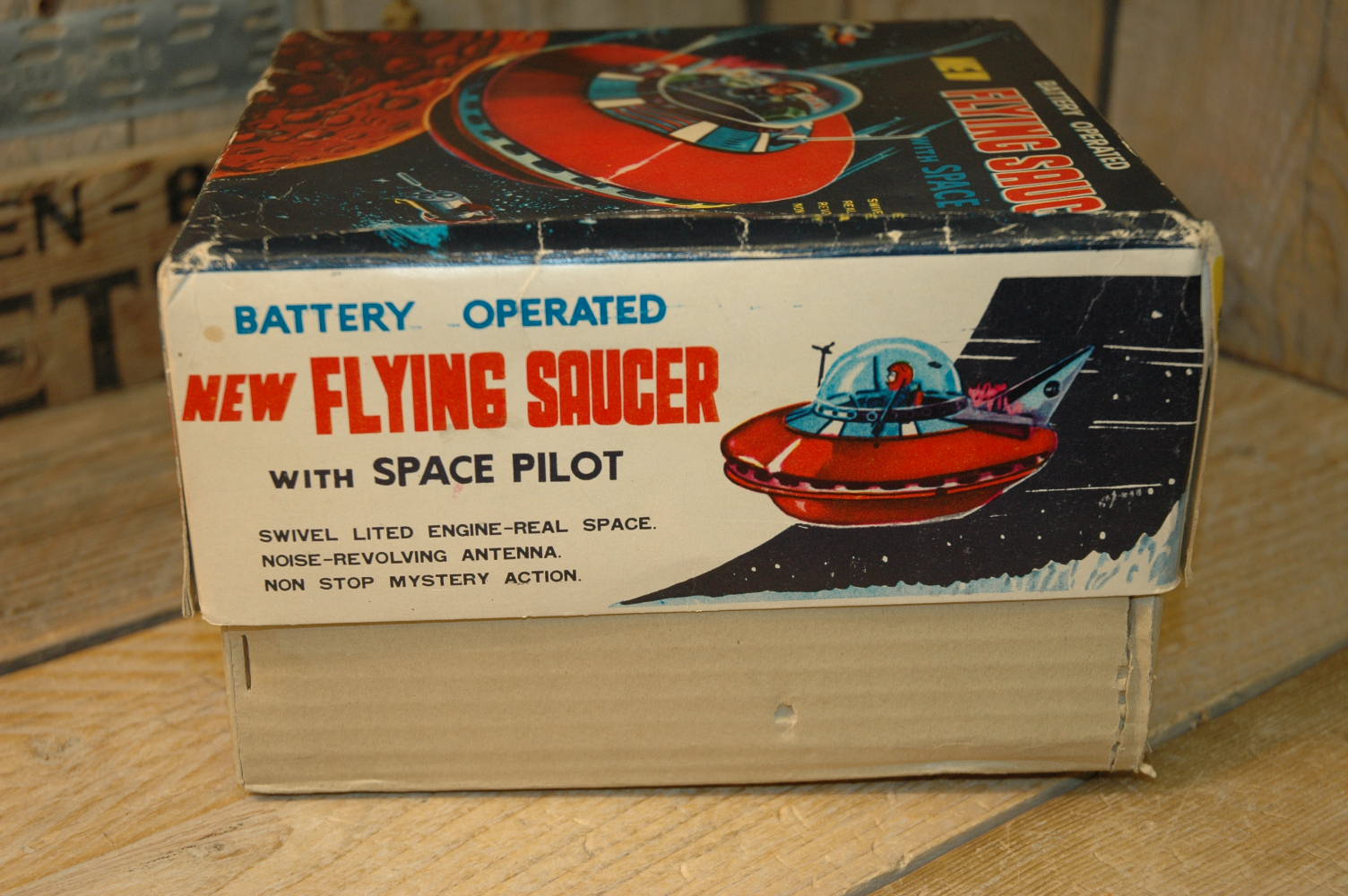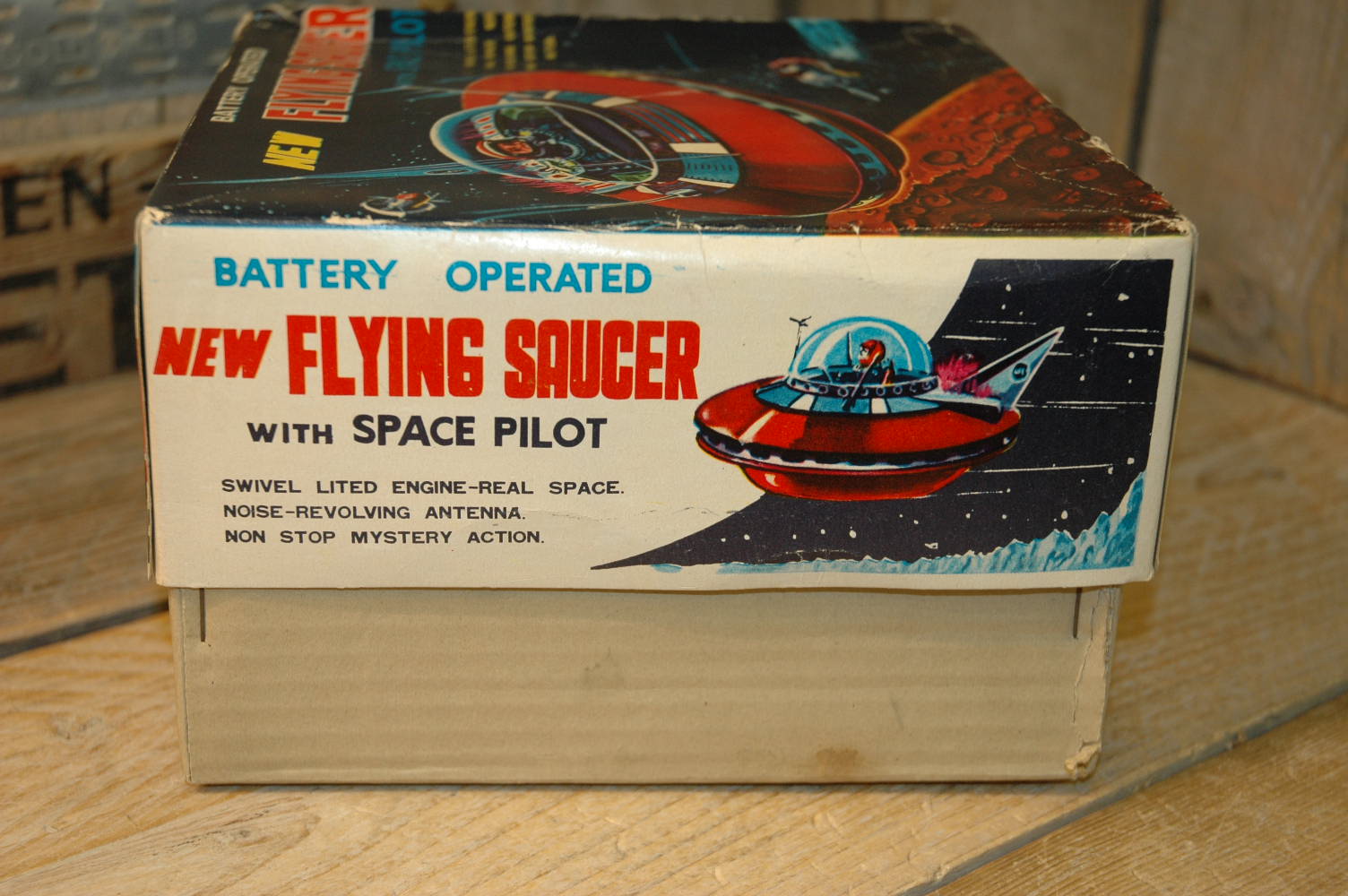 Yoshiya – New Flying Saucer.
I still remember a very funny happening around this saucer back in 2011 or so…. I than had this toy also and sold it on Ebay.  Listed as: "Yoshiya – New Flying Saucer" just as its listed here on my website.  I sold the toy and when the buyer received the toy he sent me an agry email asking me where his NEW toy was and why i did sent him an OLD one… he expected to get a NEW one… because it was listed as NEW flying saucer ! 🙂
He never responded to any of my emails afterwards when I explained the meaning of the word NEW in this case !…….
Ok back to the saucer now… made in Japan in the early sixties and the last one KO Yoshiya made in this series..Besides this one there is a "common " red one.. red one with smoke.. a white / blue one and one with gears in front.. all build on the same base… this one is the ONLY one that has a tail fin by the way…for more stability in outer space i guess ! 🙂
The saucer is battery operated with a very ..ehhh no VERY loud screaming engine, lights and mystery bump and go action, all powered by 2 D-Cell batteries.
I can be short about the toys condition.. near mint saucer with excellent box.. works like new, no flaws to mention. You will have a hard job to upgrade this one IF you are able to find one..
New Flying saucer was made in low numbers and is the hardest to find in this series. Rare and Scarce toy !.
CFP:  Contact me For Price      at        boogo.nl@gmail.com