Project omschrijving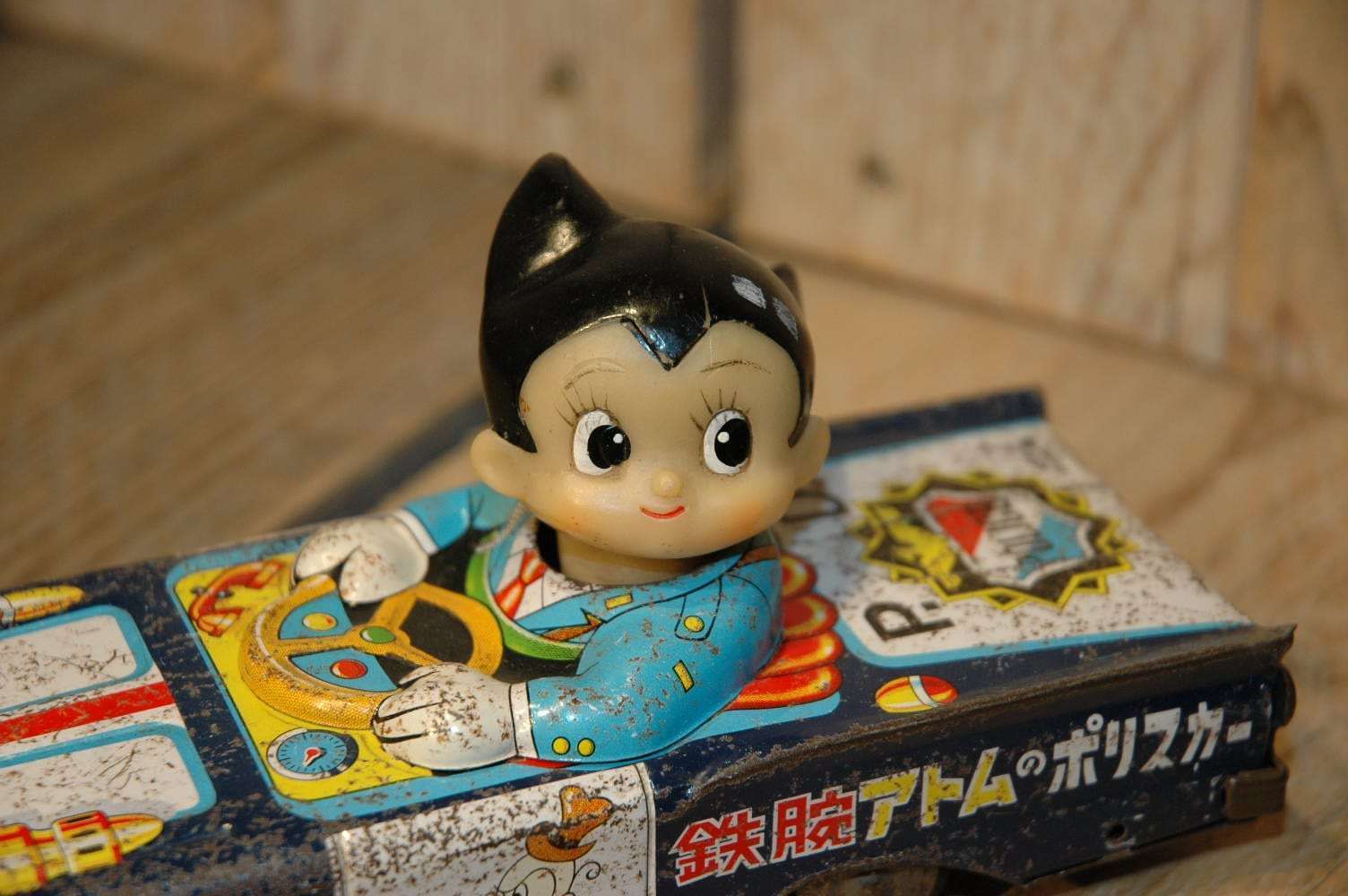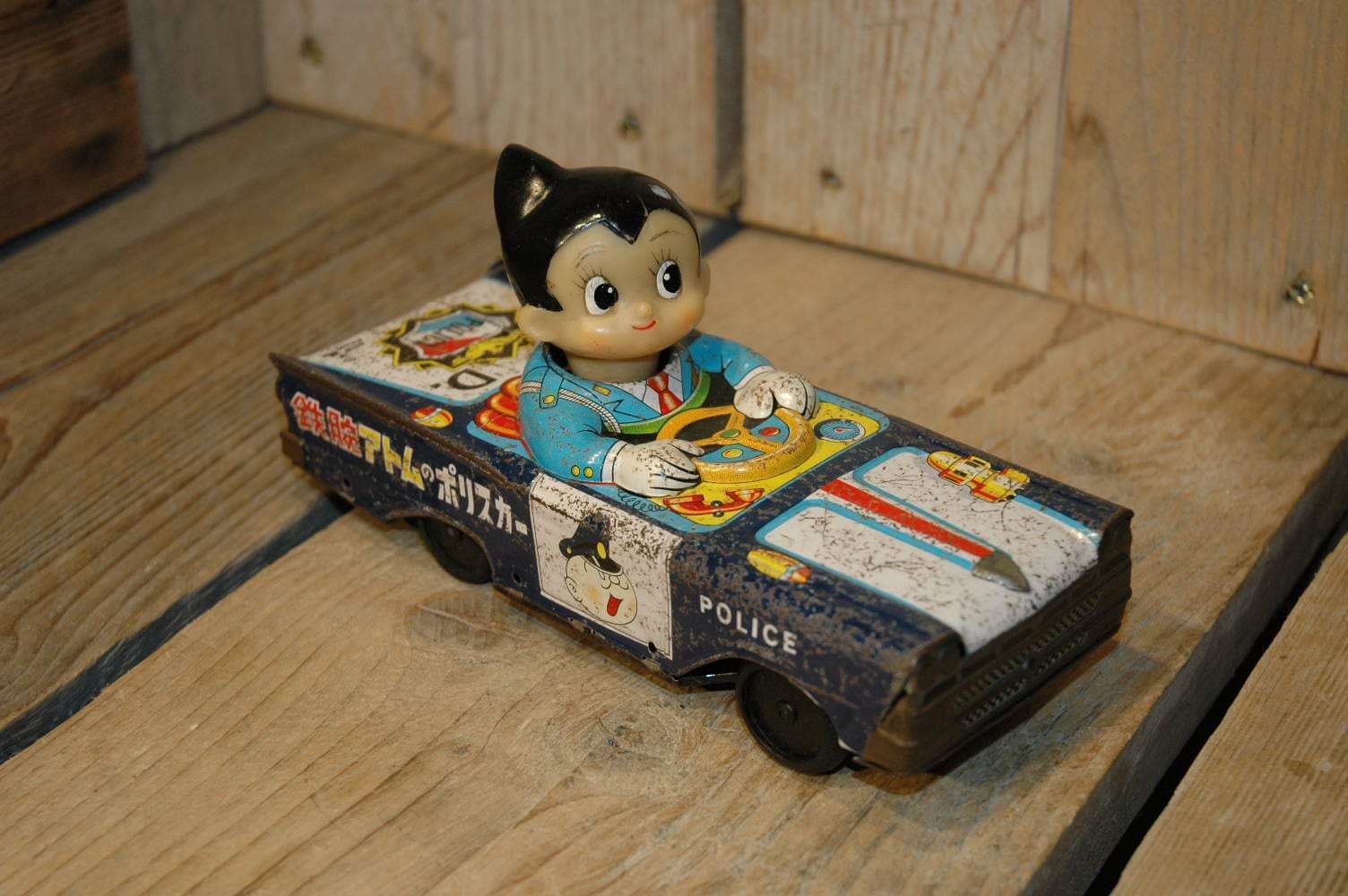 Tada – Atom Boy Police Car
Atom Boy or maybe better known as Astro Boy riding a police car. Maybe not the most minty toy in my collection but i think the most rare one.
I never saw this toy in auction in my collecting years.  Atom Boy Police Car was made by TADA ( Tokyo ) In Japan, probably in the late sixties. This friction powered police car is driven by nobody else than Atom Boy himself 🙂  In action the car goes forward while Atom Boys Head is looking left and right.
The car is made out of lithographed tin.  The condition is good and the car is complete and all original. The litho shows damage and scratches overall the cars body.  The toy had a rough life for sure but survived complete with all the original parts.
The friction and the head mechanism still works, never been messed with or opened before.
An extreme rare and ultra scarce all original atom boy car that is simple never seen in the market !  Not in the best condition but still worthy of putting it on display…
CFP:  Contact me For Price     at     boogo.nl@gmail.com