Project omschrijving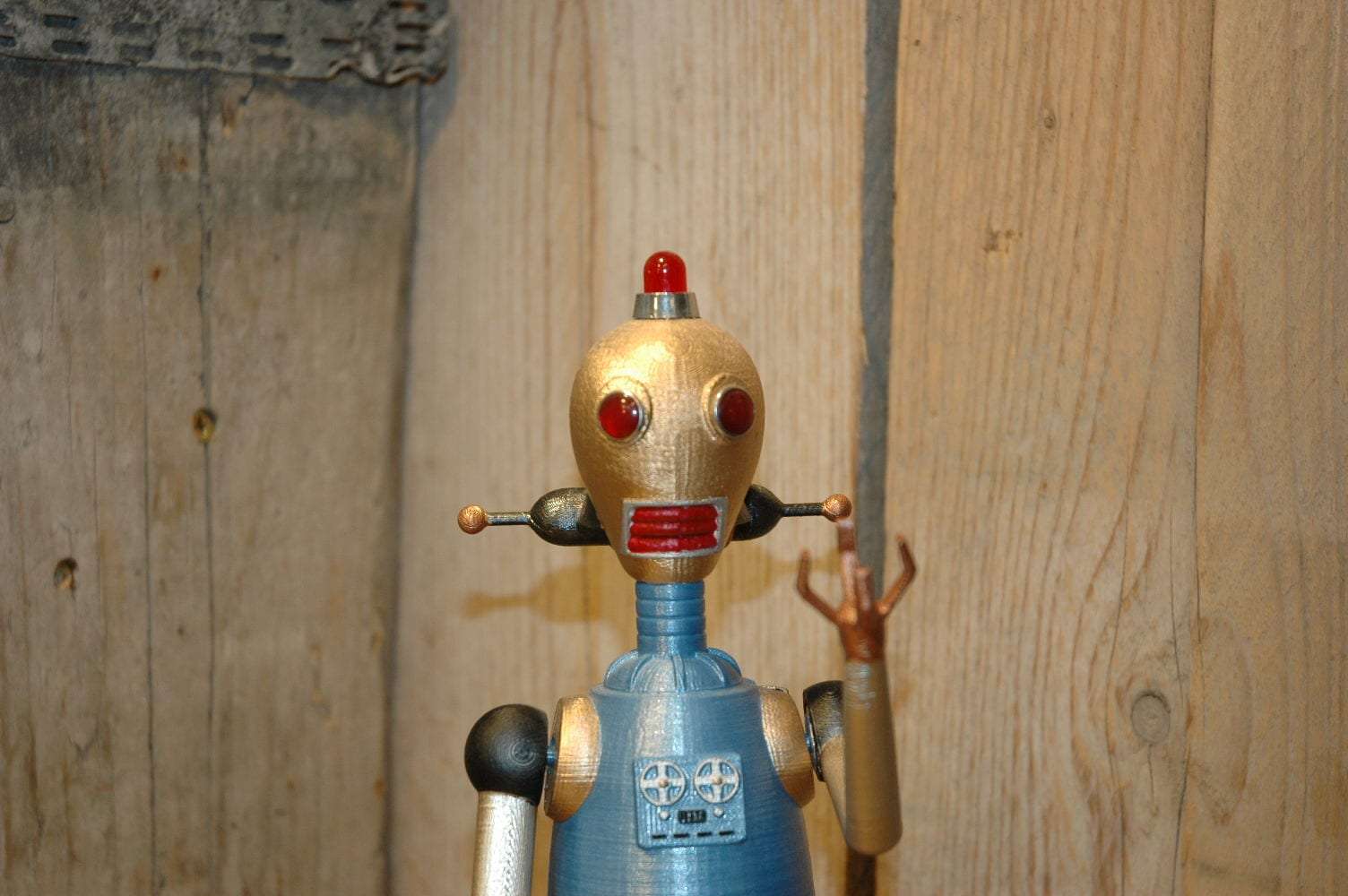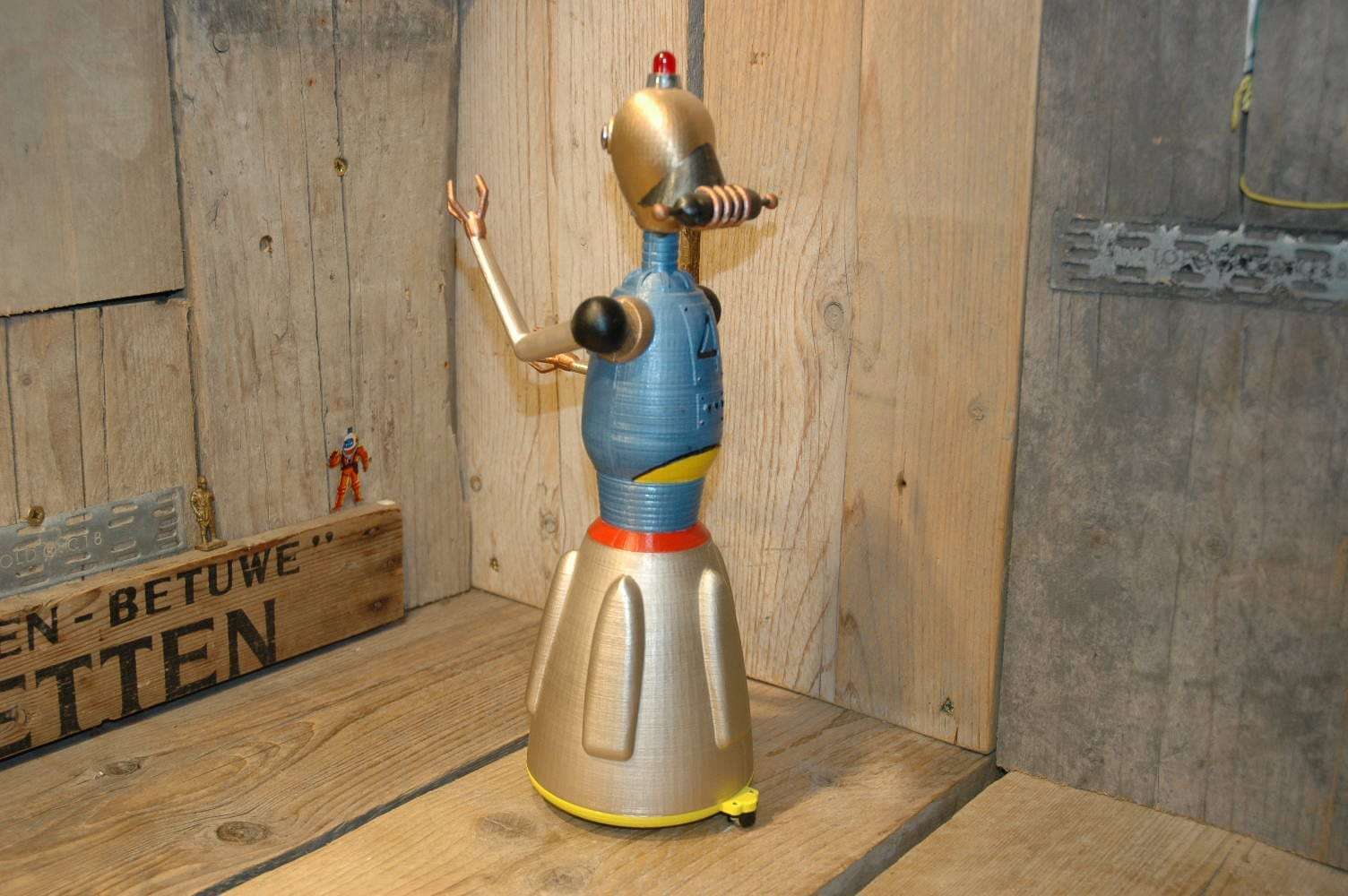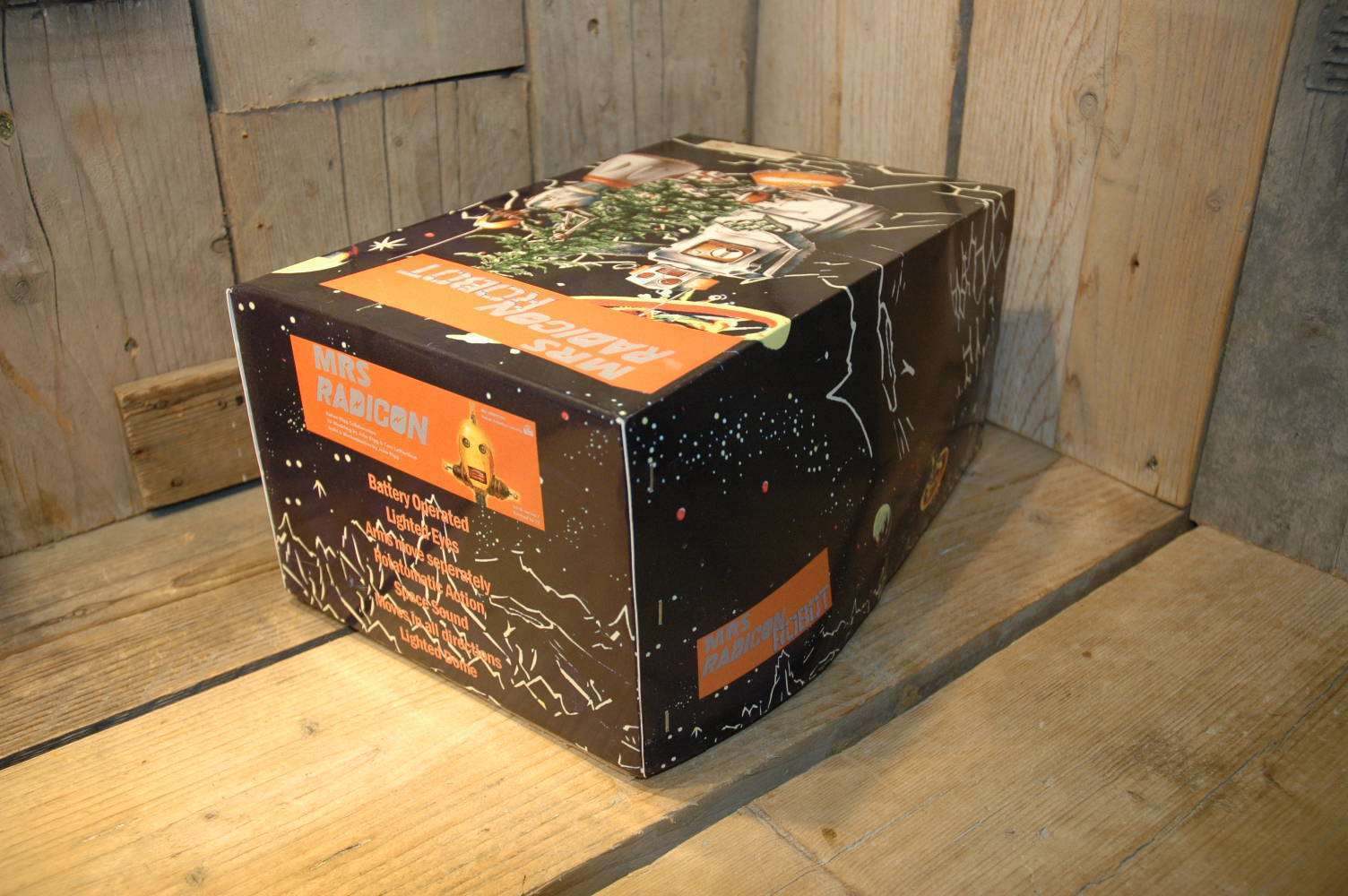 Roboz Inc. – Mrs. Radicon Robot
This fantastic creation was made in the USA by Roboz Inc. in 2015.  The robot is 3D printed and battery operated. Of course we all recognize the female robot from the article in a 1956 magazine where Radicon Robot is pictured together with a female robot… now better known as Mrs. Radicon 🙂
Roboz brought this female robot to life using 3D technology, very impressive work and the robot came out very well.
Its a perfect addition to ANY Radicon Robot :).
Mrs. Radicon has mystery action, sound and lights and moving body and arms. Made in a limited run of only 12 examples. This is number 4 of 12. Comes with custom made box specially made for this robot.
For Display Only !