Project omschrijving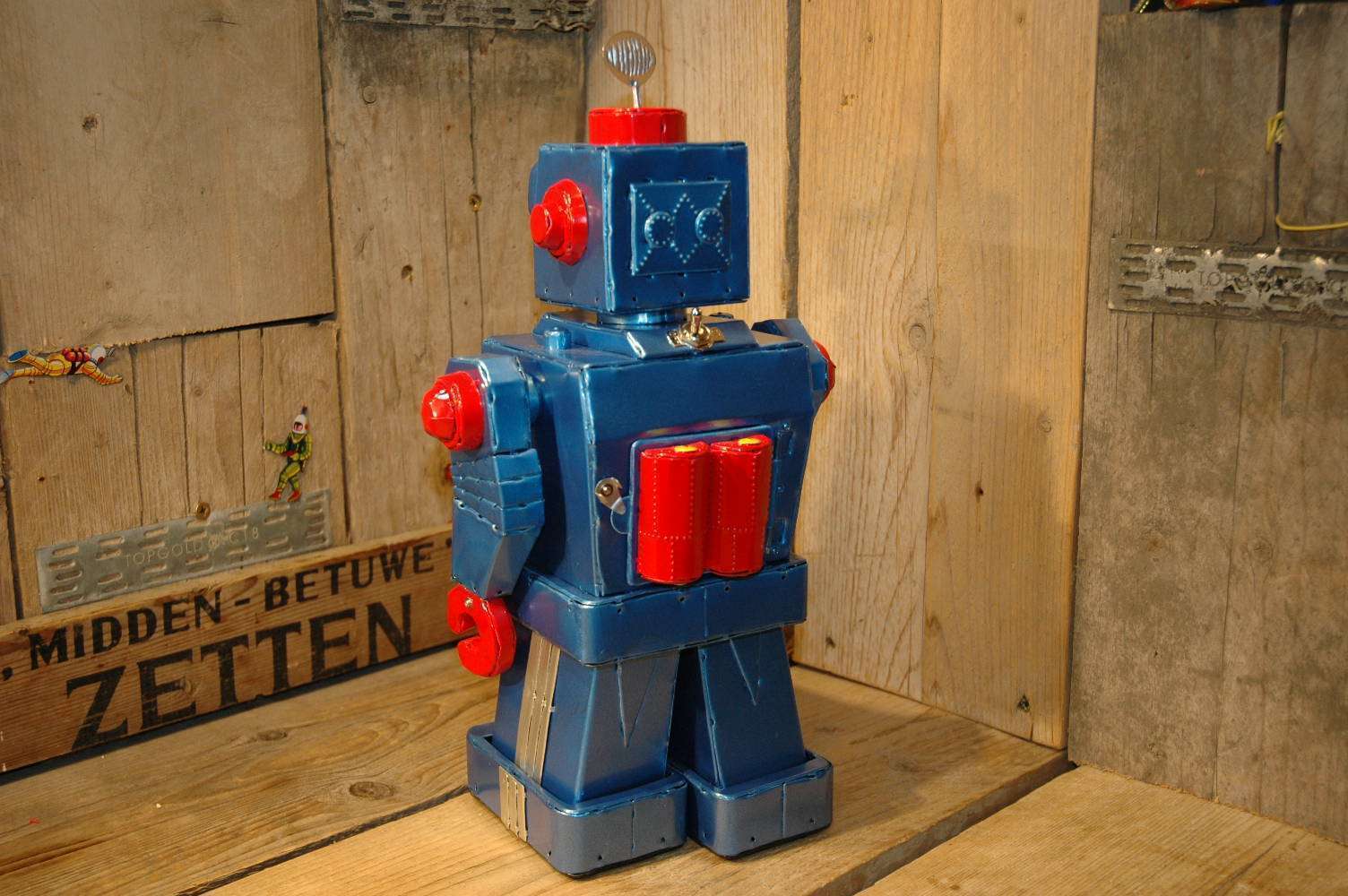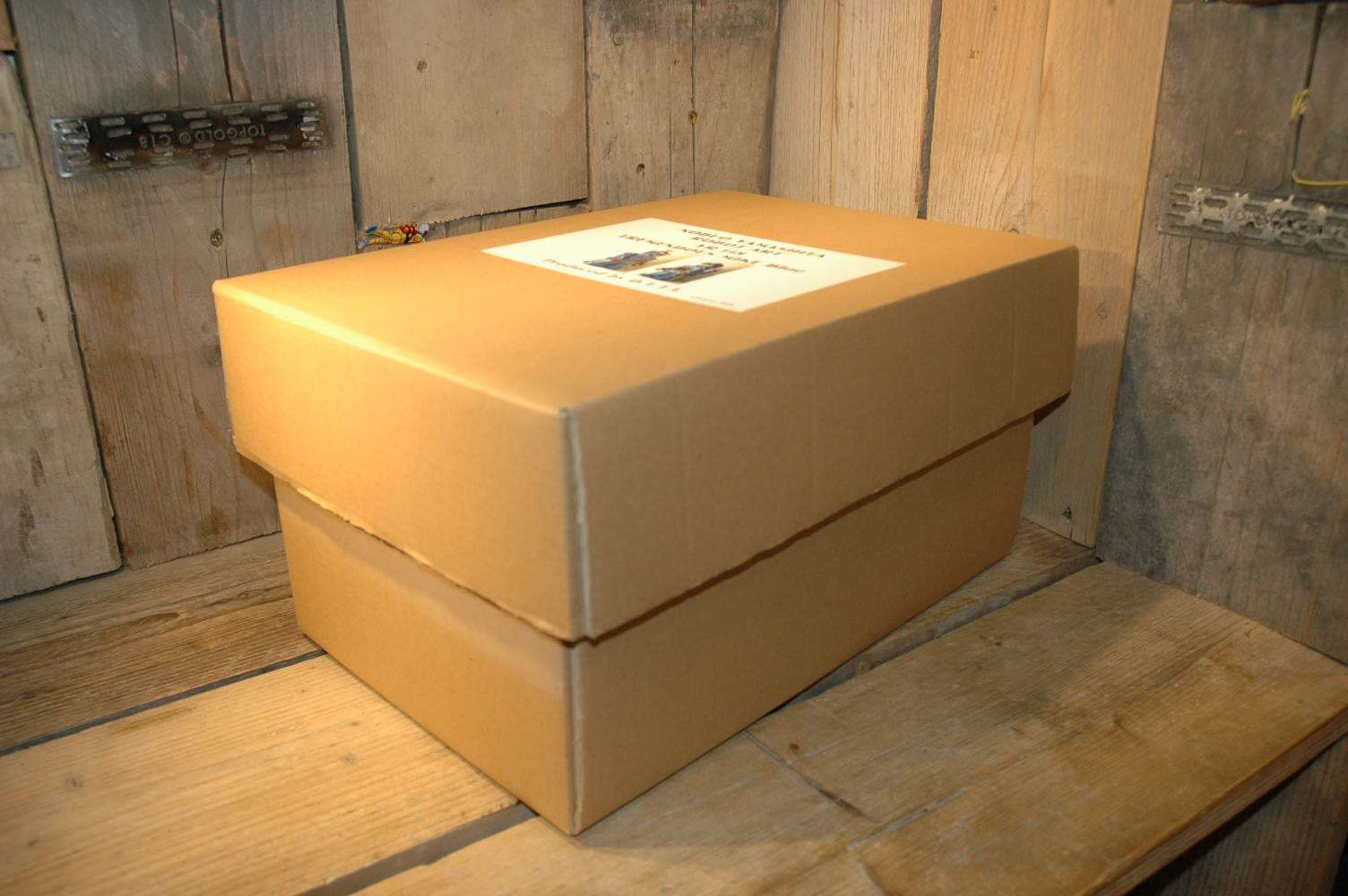 Osaka Tin Toy Institute – Nobuo Yamashita Tremendous Mike.
Just when I was in the middle of making 3D versions of Tremendous Mike, I stumbled onto this artwork version of Nobuo Yamashita.  This impressive version of tremendous Mike is to call at least impressive.
Made by hand out of tin parts and just image the work that has gone into each part… all done and made by hand.
This robot uses 2 C – Cell batteries that are placed in the back of the robot. They are used to power up the eyes. The robot is static and does not have a mechanism built inside so it can not walk.
nevertheless.. an impressive and wonderful made robot, produced by Osaka Tin Toy Institute.  The robot stands 38 cm in height, so its relative big and for sure bigger than the original mikes from the sixties.
The fascinating thing about this robot that every part is different from the original robot but its still a Tremendous Mike in optima forma.
The robot is new in original box. All complete and original and comes with special tag.
CFP:  Contact me For Price      at     boogo.nl@gmail.com