Project omschrijving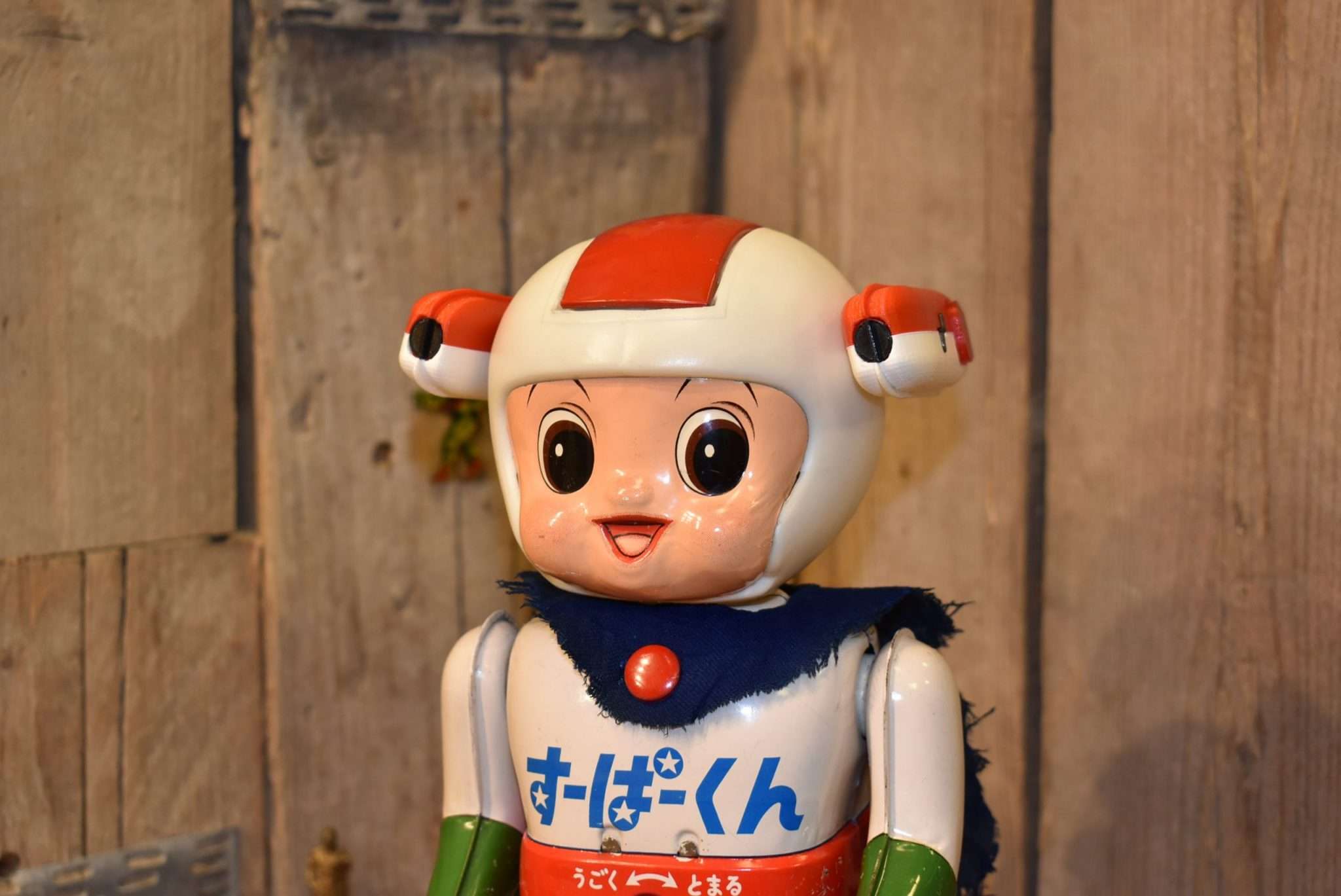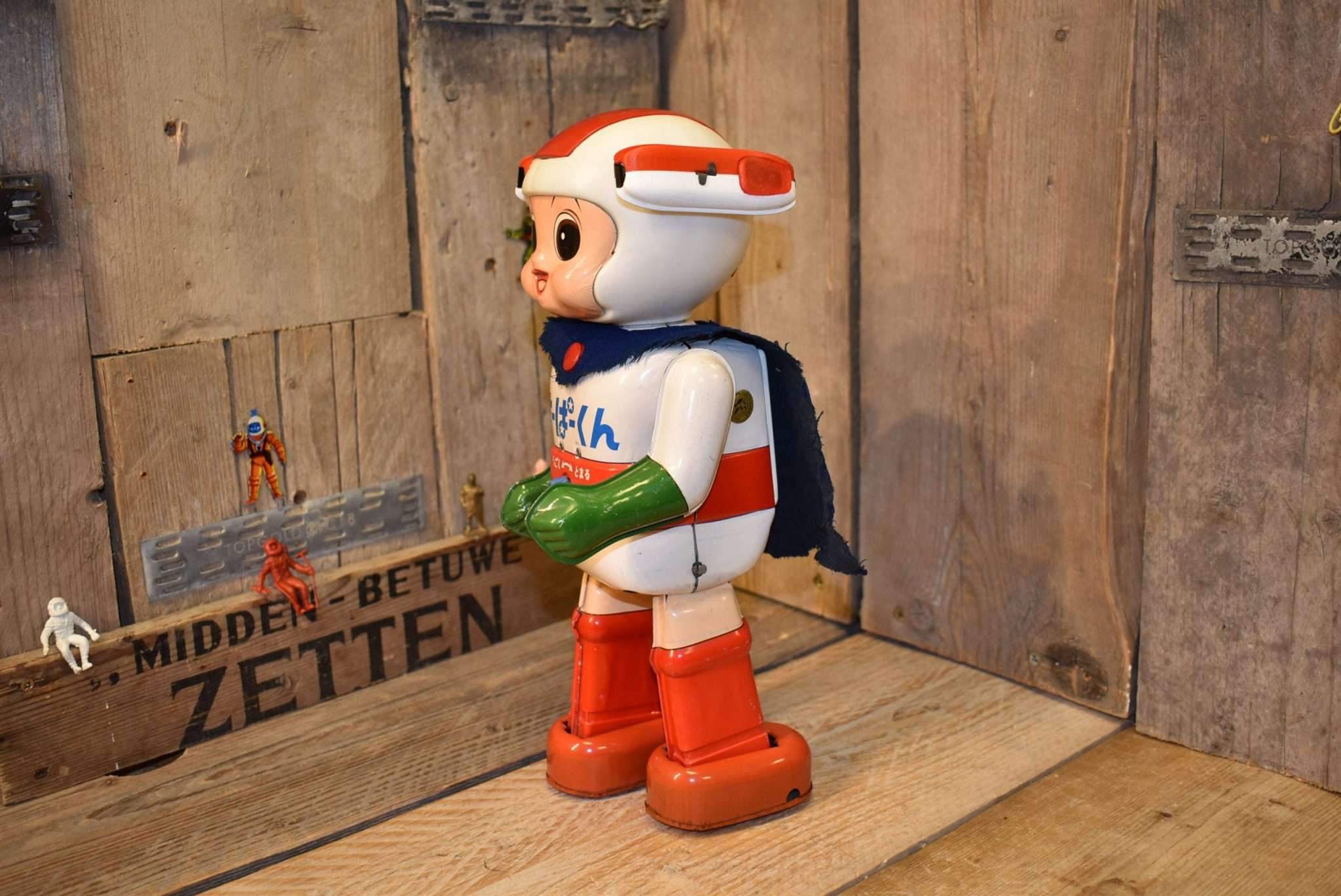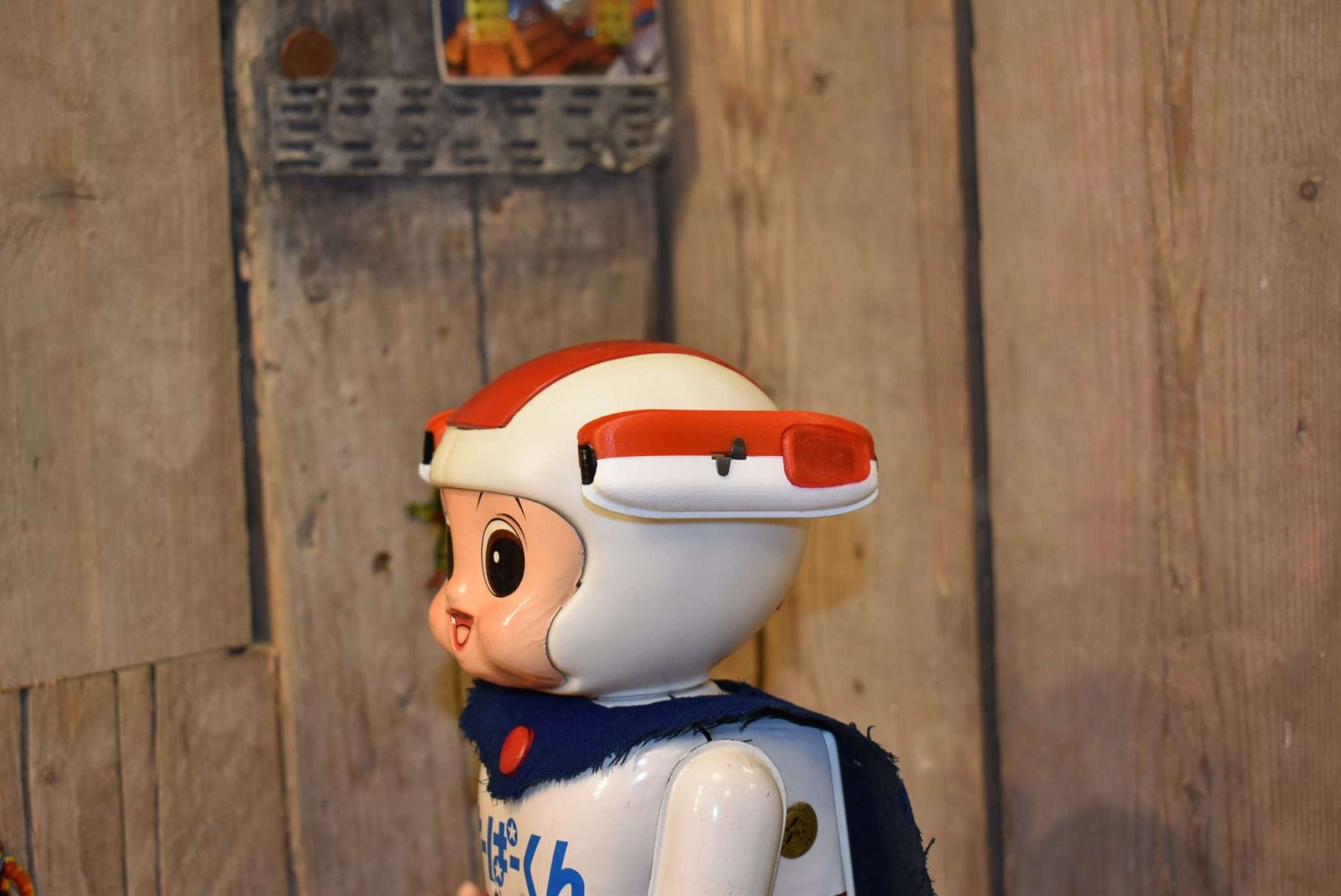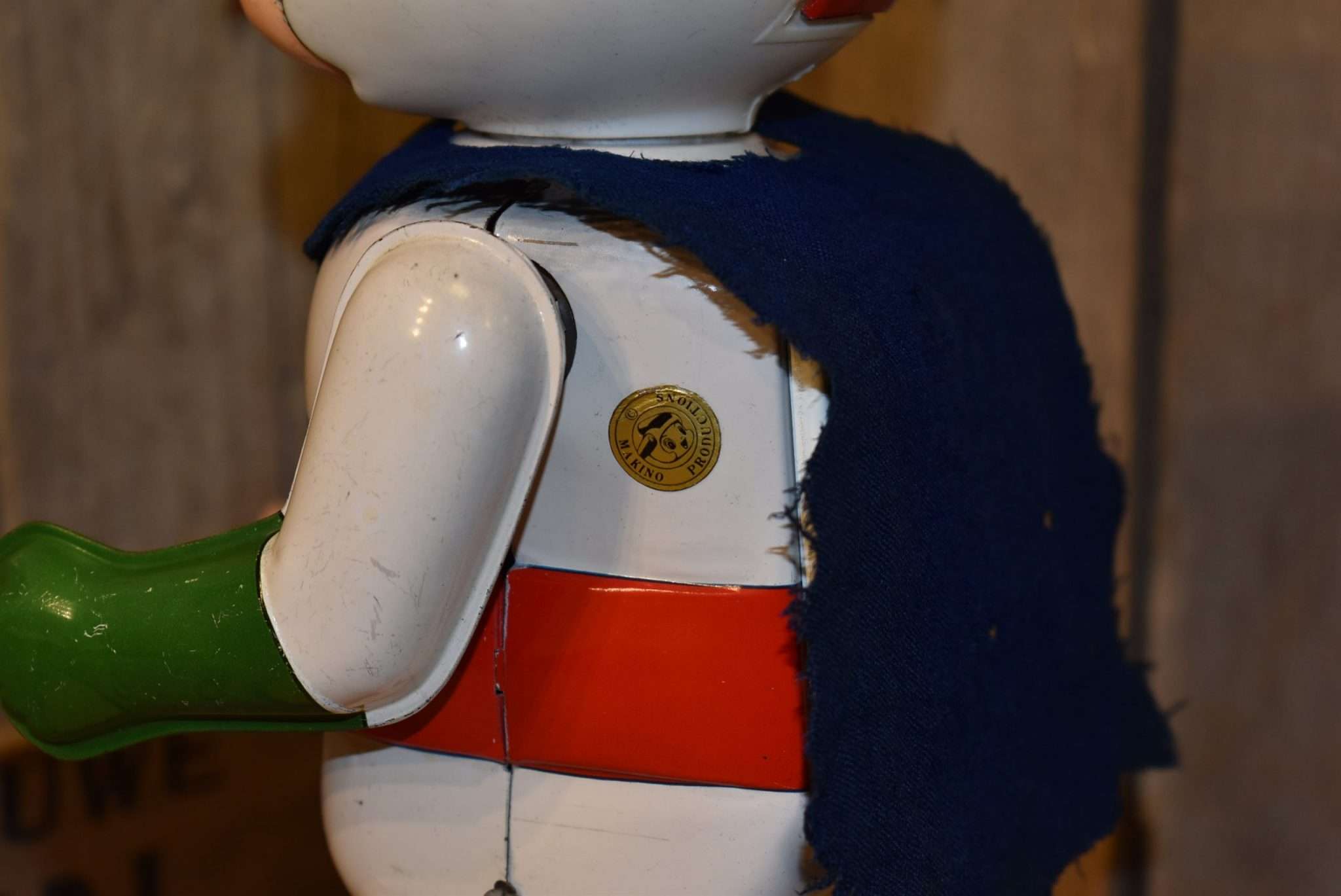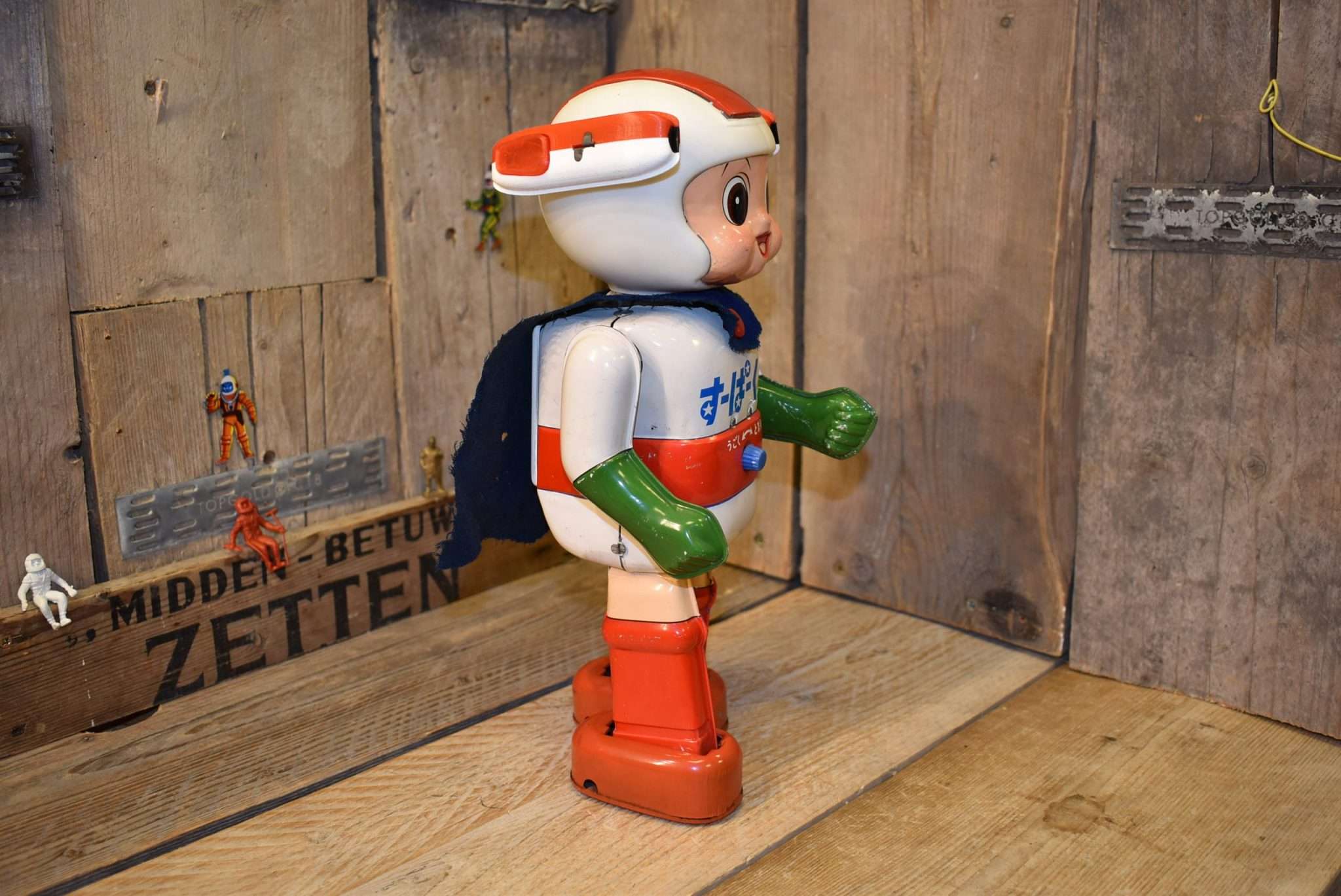 Nomura – Super Kun Hero Battery Operated
If you do a search over the web than you will found not many pictures of this robot.. in fact i found 2.. both with the ears or at least one missing and that was also the case for this one..
The construction for the ears is fragile … the ears are made of tin and the head is plastic ( most part of it. )
so I strongly believe not much of these robots survived time with both original ears.. simply too fragile for a child toy.
Good thing is that we have something like 3D printing these days.. when this Kun arrived in the dutch caves here it came in with one ear attached.. enough to have the exact dimensions to draw it again digitally and print it in 3D.
I decided to replace both the ears to keep balance to the robot… The ears are exactly like the original ones with lights inside.
The robot was dirty but in absolute top condition so i cleaned it, made the mechanism working again, washed the dirt of the cape ( man oh man it was dirty !!  ) and here is Kun reborn.. fresh and with both ears again ! 🙂
the robot is in full working order with moving arms, lighted ears, special super kun sound and walking action. in stunning excellent condition. only minor play wear.. no rust or whatever.. only the ears are professional made 3D printed reproductions.
Made by Nomura in Japan in the early sixties…
Extremely rare and scarce robot that you will probably seen only a few times in life…
CFP:   Contact me For Price       at      boogo.nl@gmail.com