Project omschrijving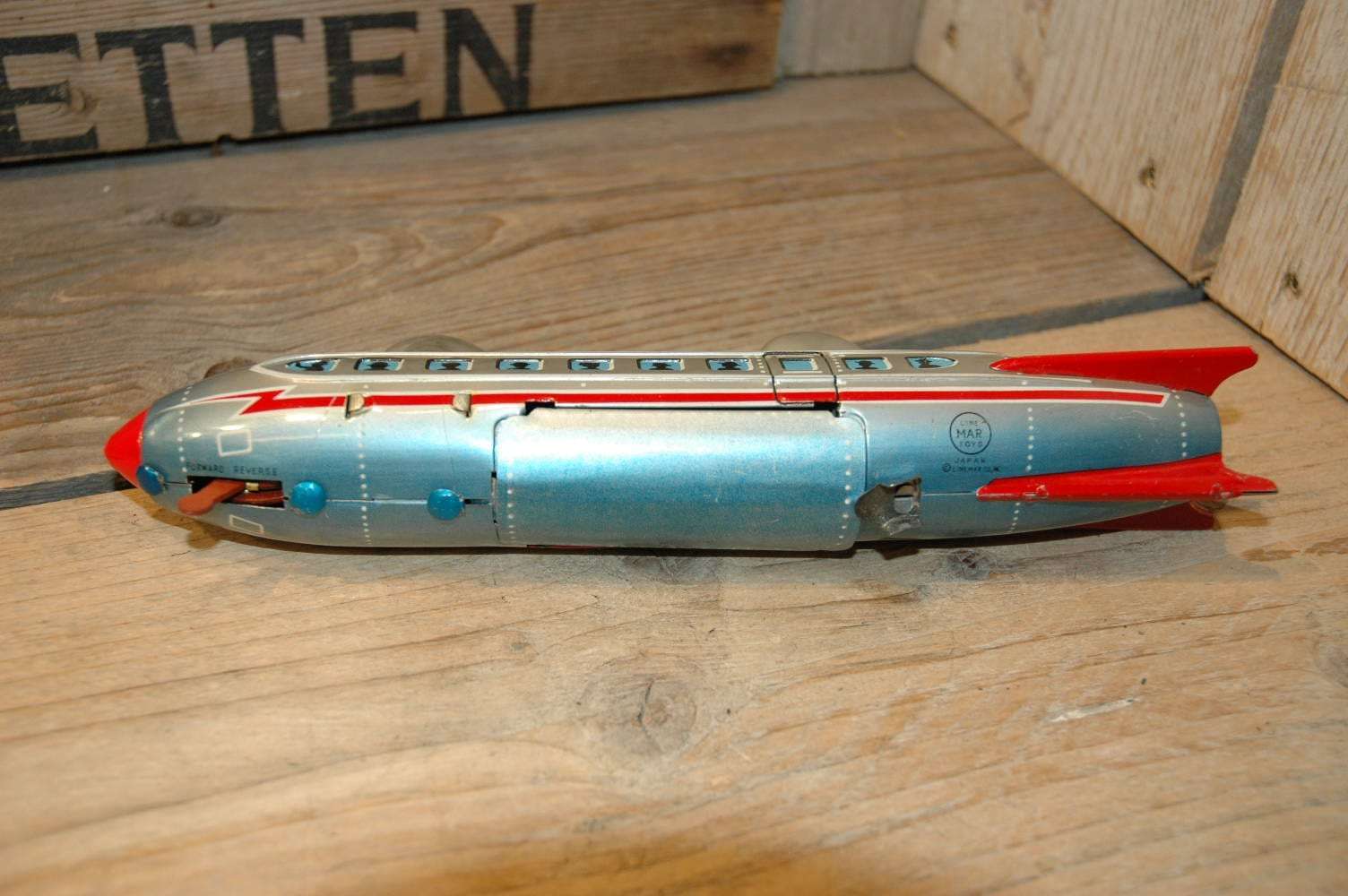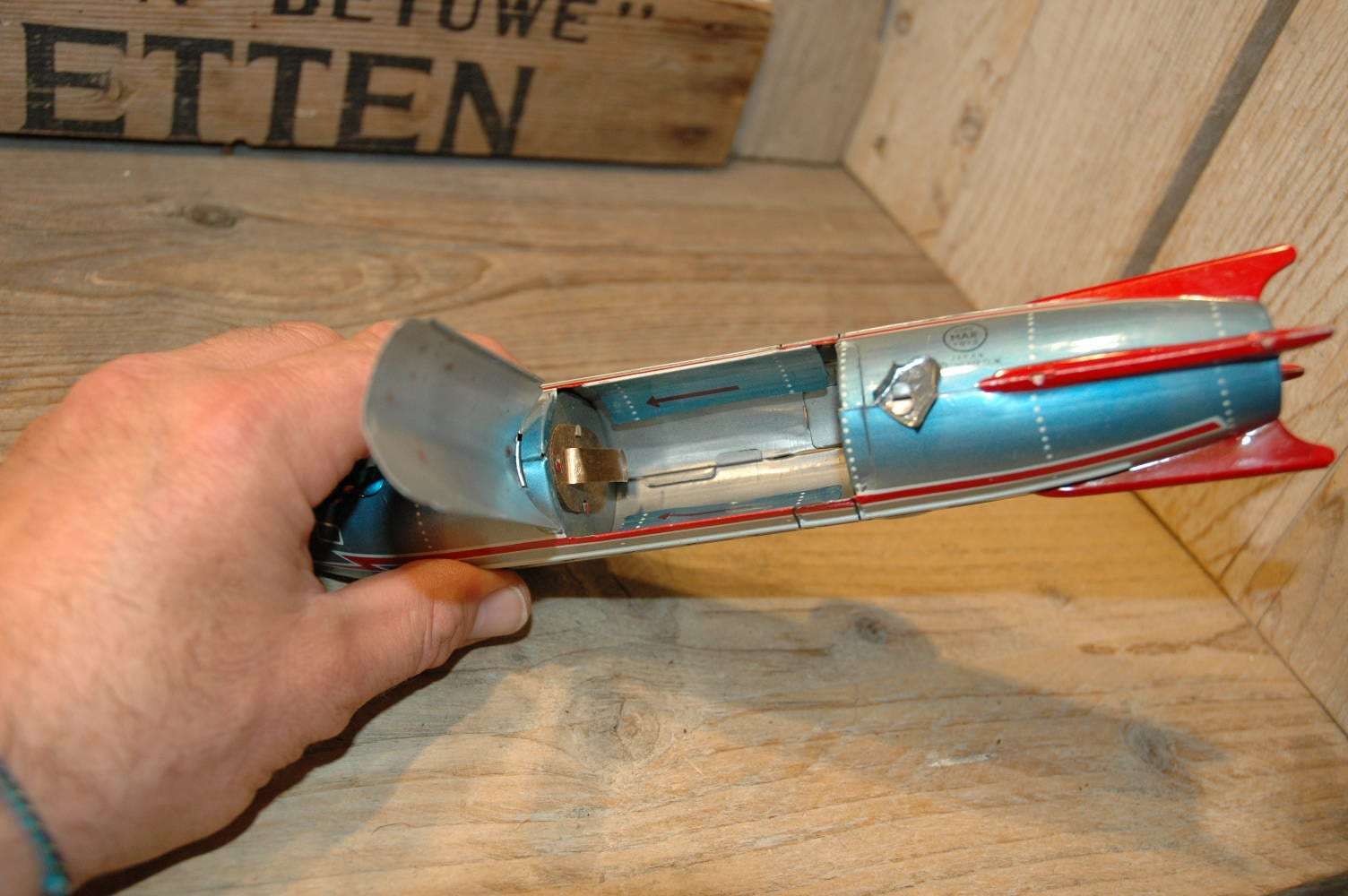 Nomura – Monorail Rocket Ship Express
Battery Operated Monrail would be the exact name for this toy but i think it sounds so stupid 🙂
This unique toy was made in Japan in the late fifties by Nomura. Its unique in many ways but first some background information. I found the toy in Italy and to be more precise, a friend of mine found it for me. The toy was found on an attic and was separated, let me explain:  The box and the spaceship were present, the rods were found in a box with dolls and stuff and the Pillars were scattered around on the attic in plastic bags…
Now the BIGGEST concern, whenever you are able to find this toy is….Yeps…., it's NEVER complete….. there are so many parts that can break, can be lost or used for other purposes….and that was also my concern when we found this toy….I started to search the attic for more than 3 hours, et voila….. i found ALL the parts  🙂
The box, top and bottom, the 10 rods, 10 pillars, and the spaceship itself 🙂  UNIQUE because i had this toy before but was missing some parts than….This one is Complete !!
I took the toy back home and spent some time to build it up in my workshop 🙂  Its totally made out of iron and tin parts, no plastic on this toy. The pillars are lithographed tin as well. The spaceship is heavy and tinmade as well and works on a single D-Cell battery and can set to go forward or backwards. I always thought there should be a light in the nose section but its NOT… the nosecone is not supposed to light up, simply because there is no bulb installed.  The rocket works fine and strong.
The overall condition of the toy itself is near mint, and some light scratches are keeping it from higher grading. Its complete, all original and never messed with before. Clean battery compartment. The parts are all perfect, complete and all original. No flaws to mention here. I build up the toy and tested it, works fine ! 🙂 cool to see it in action.
The box is complete, all original, has one original inserts for the rocket and the manual is still at the inside of the box. Awesome artwork. The condition of the box is near mint and a tiny tear inside the top lid is keeping it from higher grading. Its for sure the best box I have ever seen for this toy.
A VERY hard to find toy in this all original and complete condition. Scarce !
CFP:  Contact me For Price      at      boogo.nl@gmail.com