Project omschrijving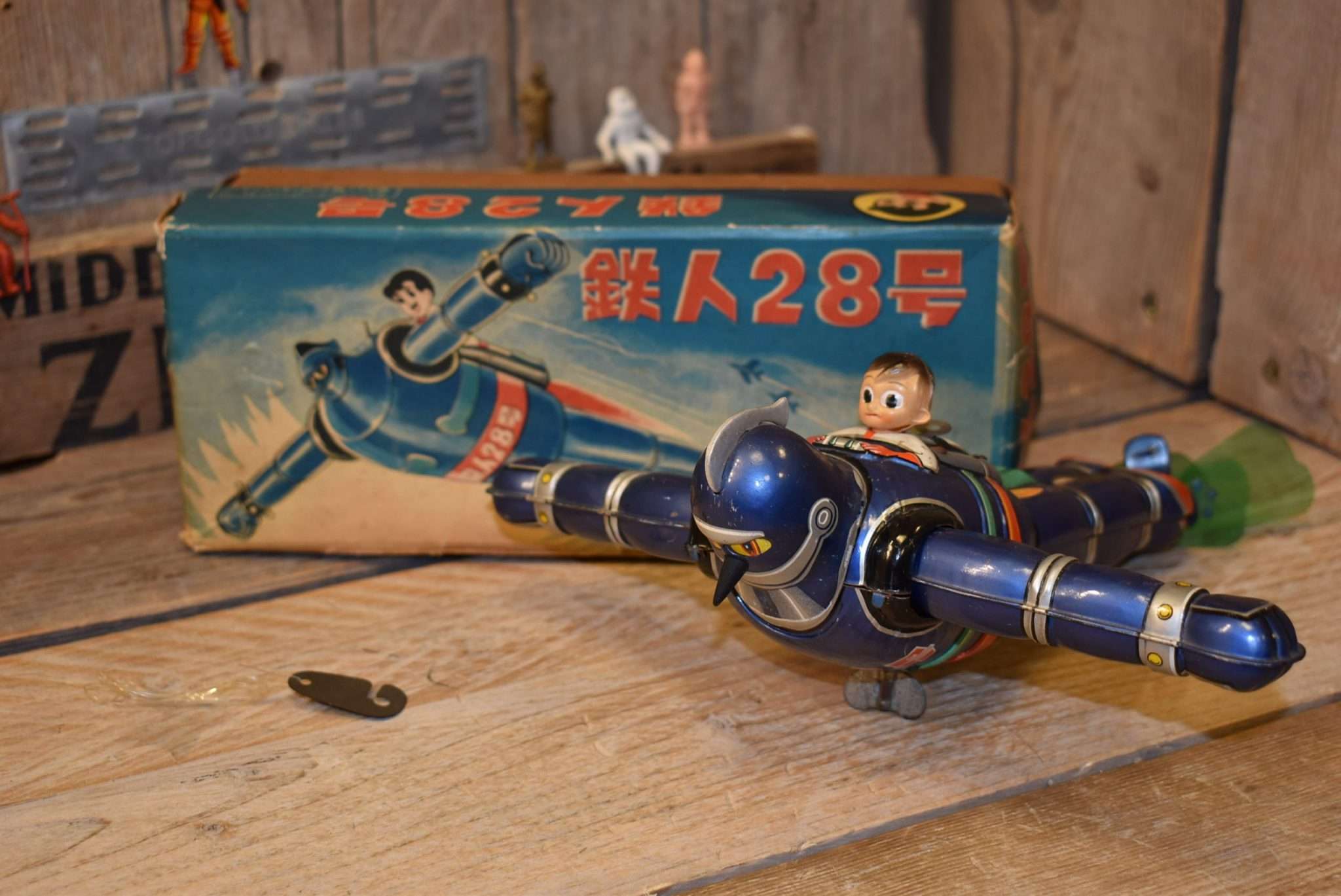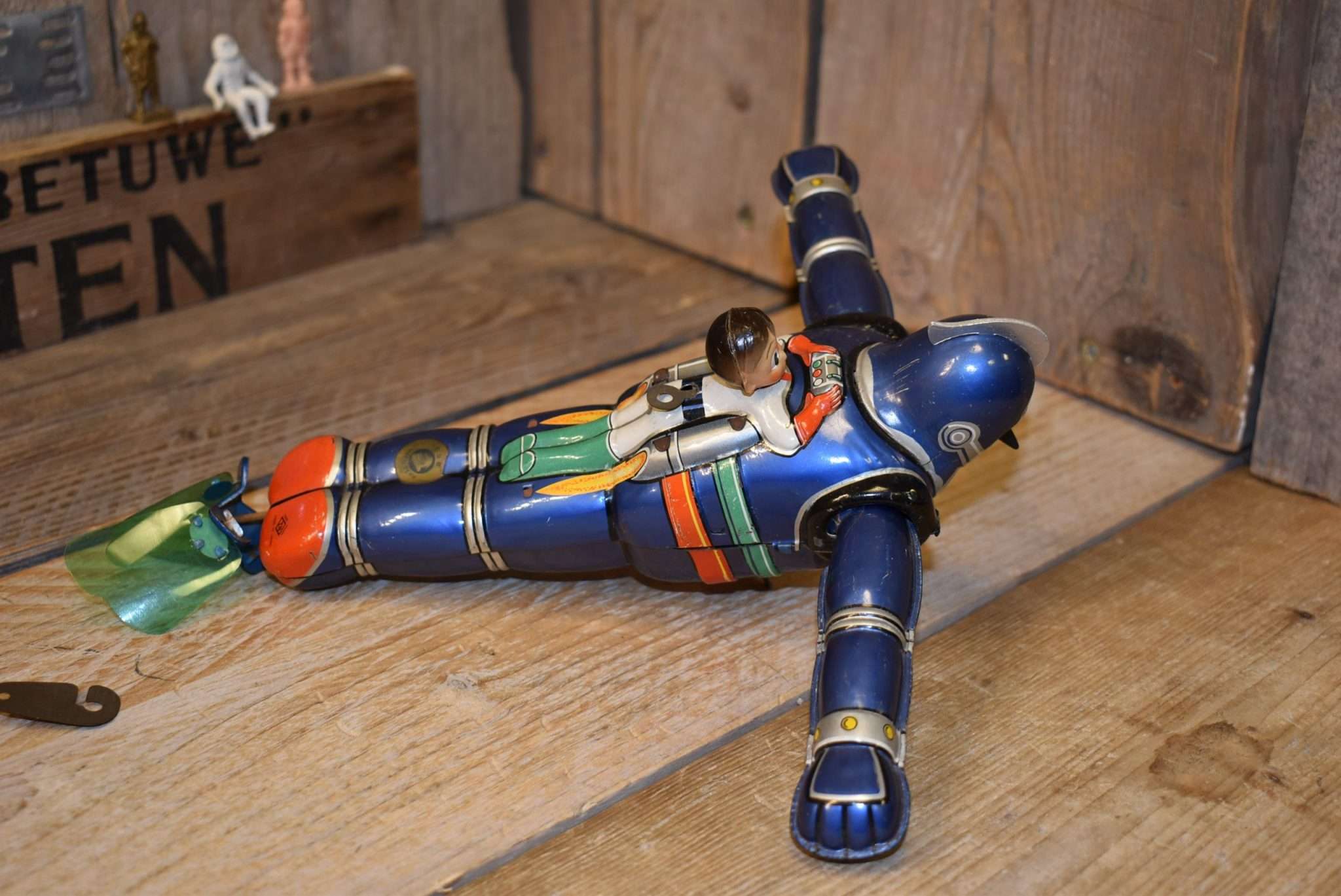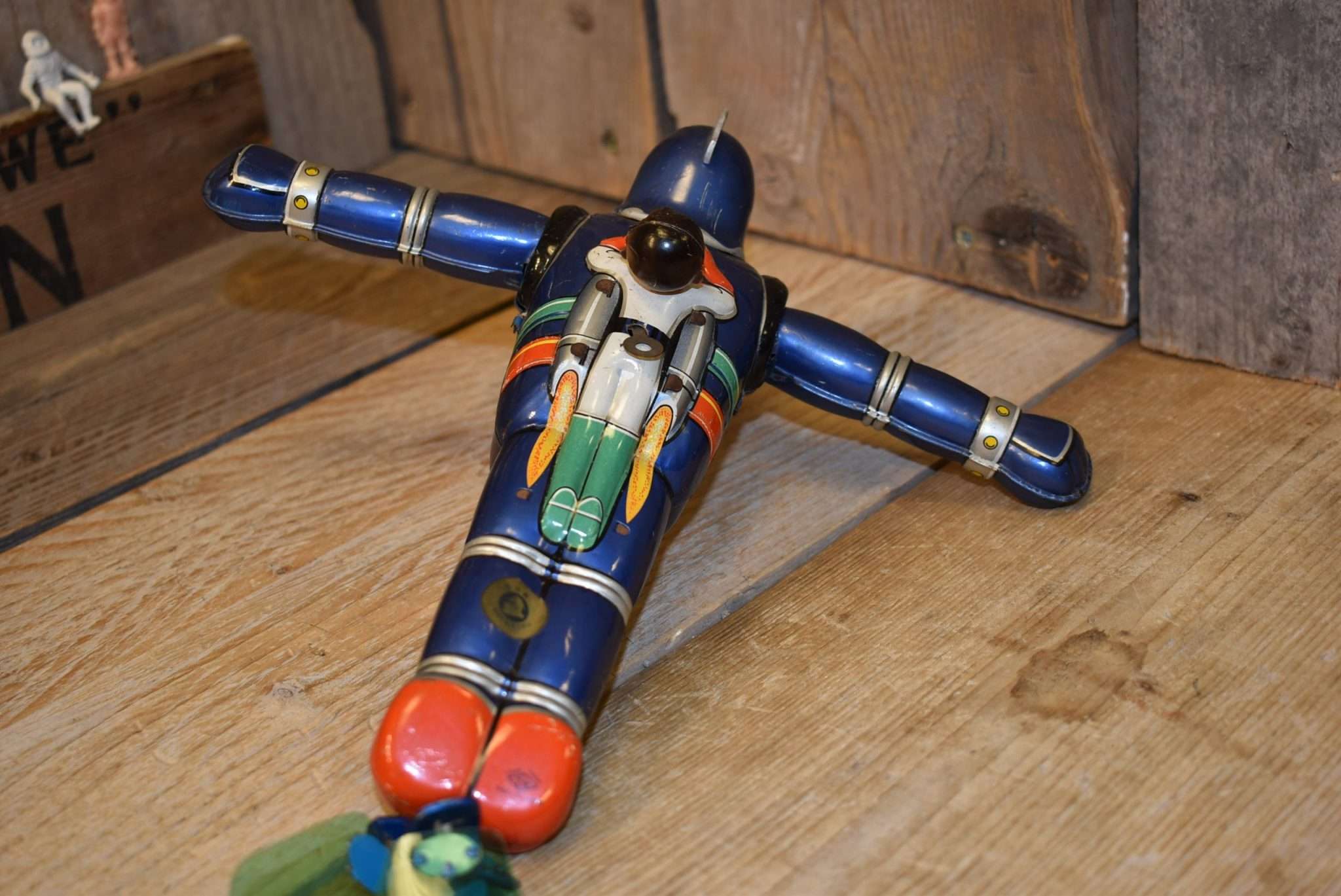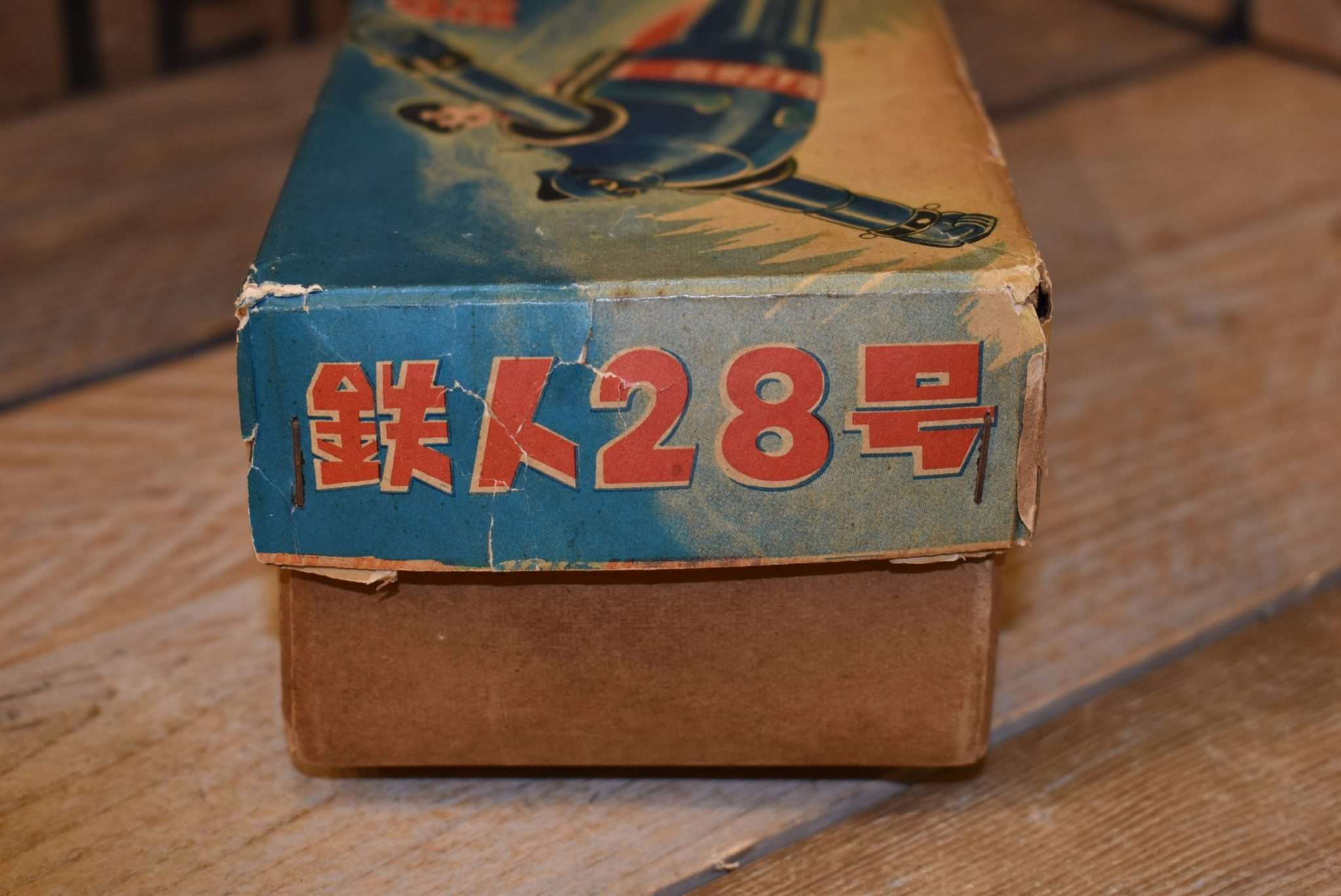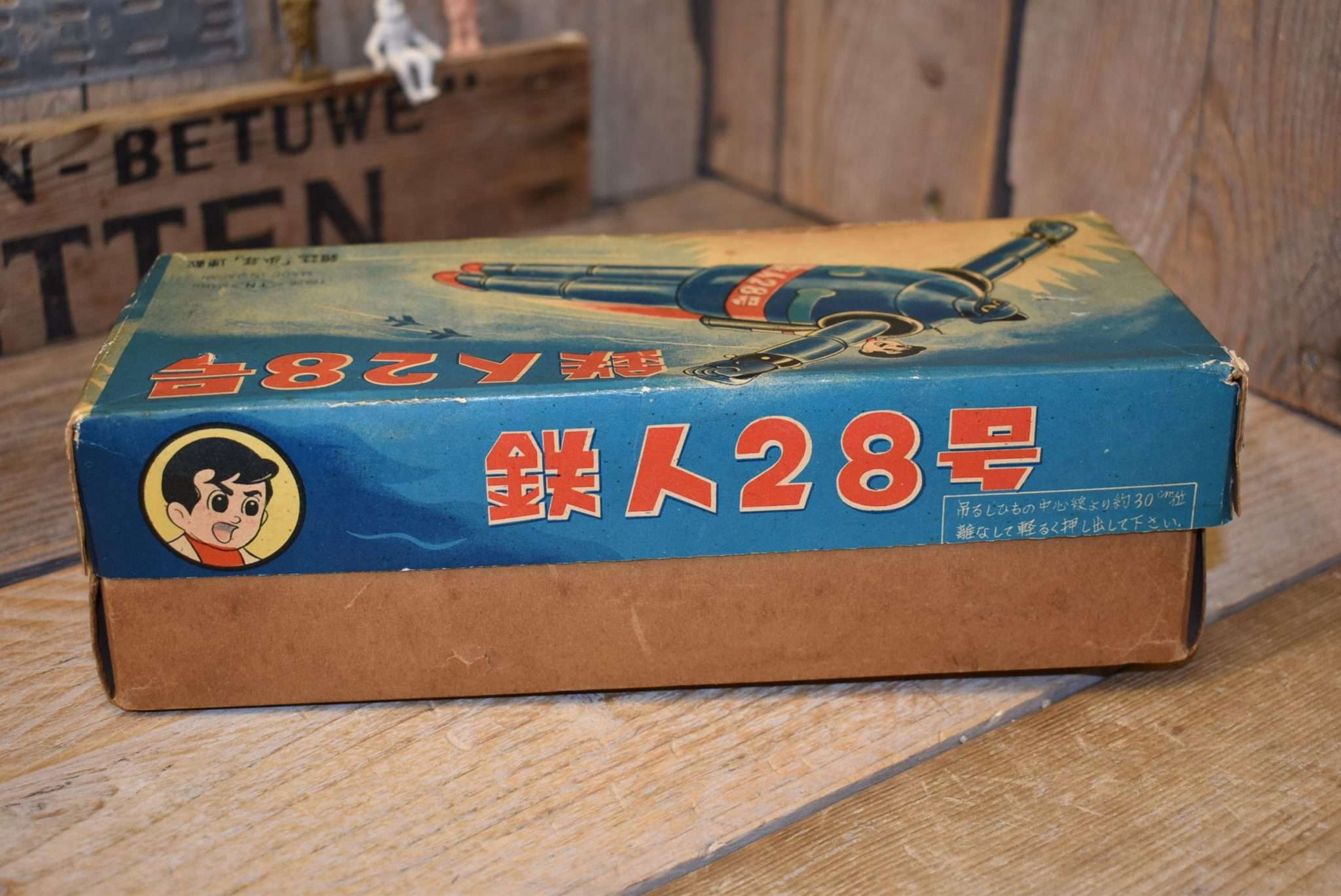 Nomura – Flying Tetsujin T28
This particular toy is one that never made it to the Caves until last week. The seller turned out to be an old friend of mine that got off the radar for some years and i always missed our conversations a lot until this toy popped up some weeks ago. I recognized the way of making pictures and immediately knew it was my old friend again..
The toy is special and I always liked the boy on top of Gigantor but never saw the toy in real..i can tell you.. its fantastic !
made in Japan in the early sixties by Nomura. with clockwork mechanism and real flying action. you can hang the toy on a cord, wind it up and watch it fly..
the propellors at the back come to live and push the robot forwards.. in the air 🙂
The condition is excellent, in full working order and the boys head, which is fragile looks to be original as well. I replaced the fins as only one was remaining with 3 original new ones for better flying experience.
The box.. wow.. original box with some minor tears and some tape repairs on the inside.. complete and original box.
Seldom seen toy in this condition ! In one word: Fantastic !
CFP: Contact me For Price       at        boogo.nl@gmail.com