Project omschrijving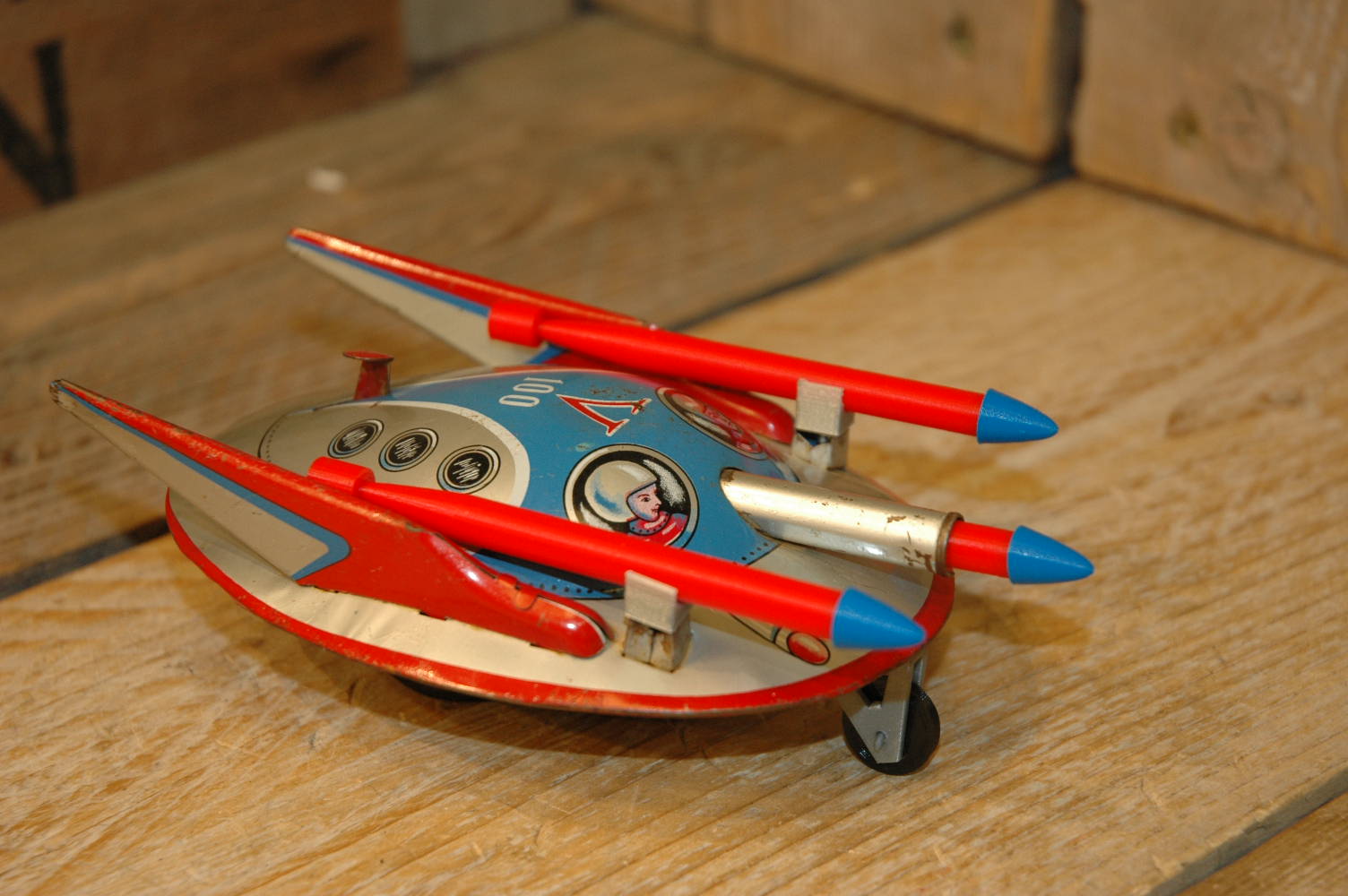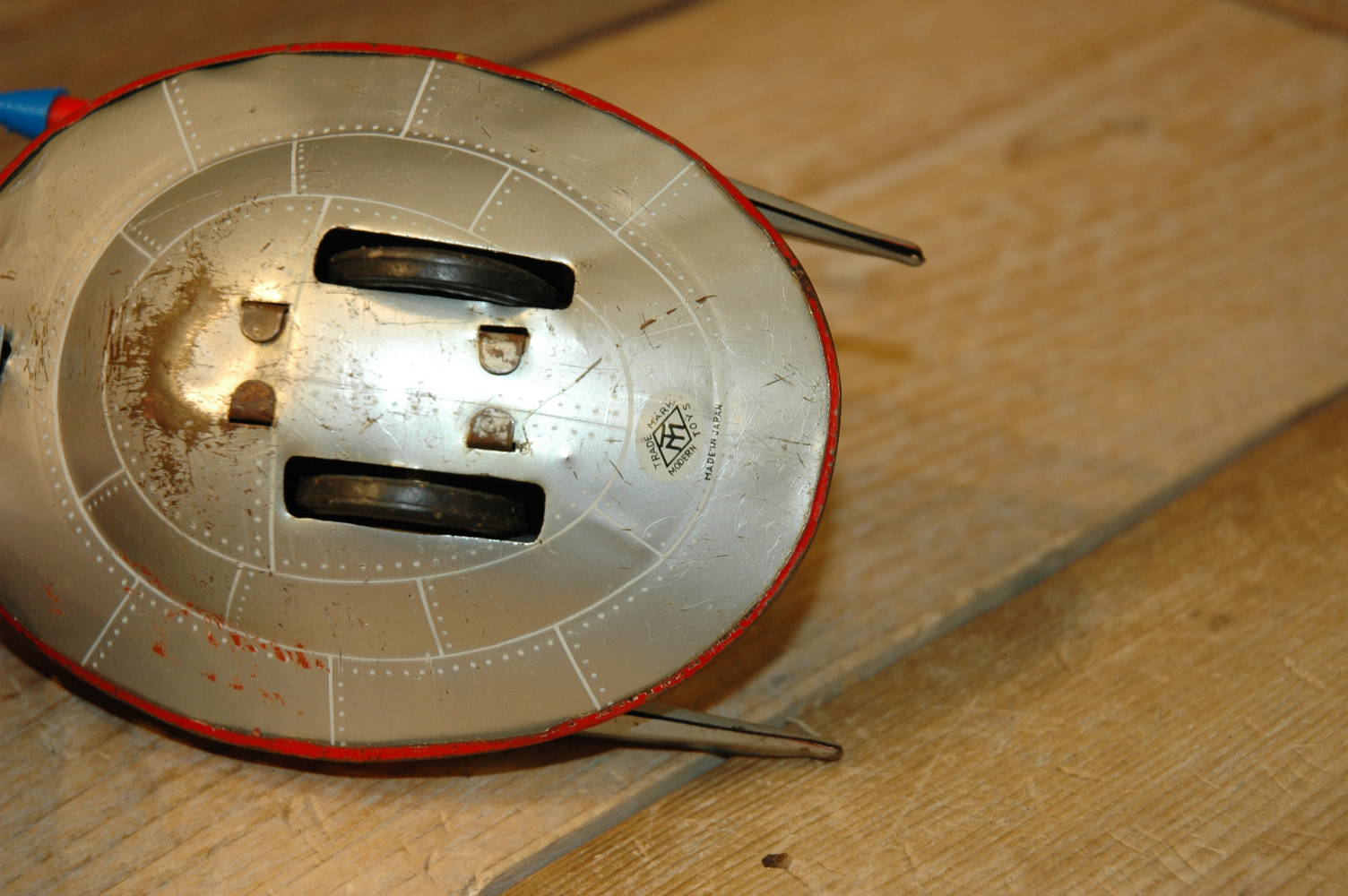 Modern Toys – Space Patrol with Suctorial Missiles
Aka V-100 Flying Saucer but… as it is missing in almost every collection most of you out there have not even seen this one in real 🙂
Official name is Space Patrol with Suctorial Missiles. The toy was made in the early sixties in Japan by Modern Toys and I am sure there is a second variation with different litho … and I know this for sure because its in my collection as well but packed away in a box.
Tinmade saucer with friction motor and a mechanism to fire the rockets… This saucer has some bumps and scratches and the friction does not work anymore because of a worn out gear. The rocket mechanism works fine and strong and is still able to fire the rockets.
that brings me to the rockets.. these are 3D printed as well as the holders that keep them in place on the saucer. I made them in 3D because not only the rockets but also the holders were missing and changes of finding spare ones are close to zero.
also the frontwheel was missing ( for quite some time if you look at the bottom ! 😉 so I created that as well to complete the toy.
So overall.. not perfect because some parts are not original anymore but still with the 3D printed parts.. its again brought back into its former glory… ready to battle again in outer space….
Make no mistake here.. this saucer is ULtra scarce and rare and you will not have much changes of finding this one again….In almost 20 years this is the second time that I am able to find one…
CFP: Contact me For Price      at       boogo.nl@gmail.com
Marco