Project omschrijving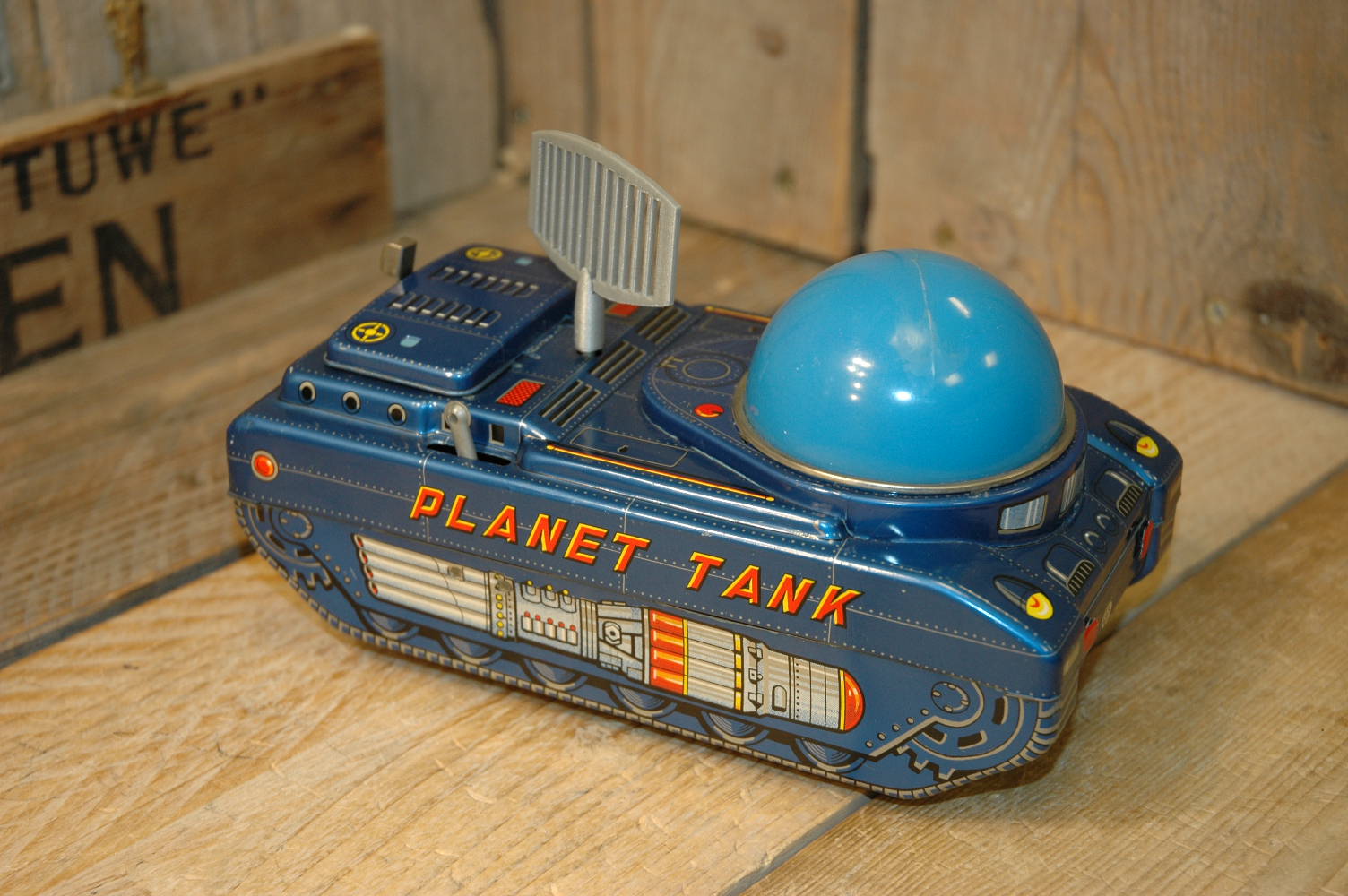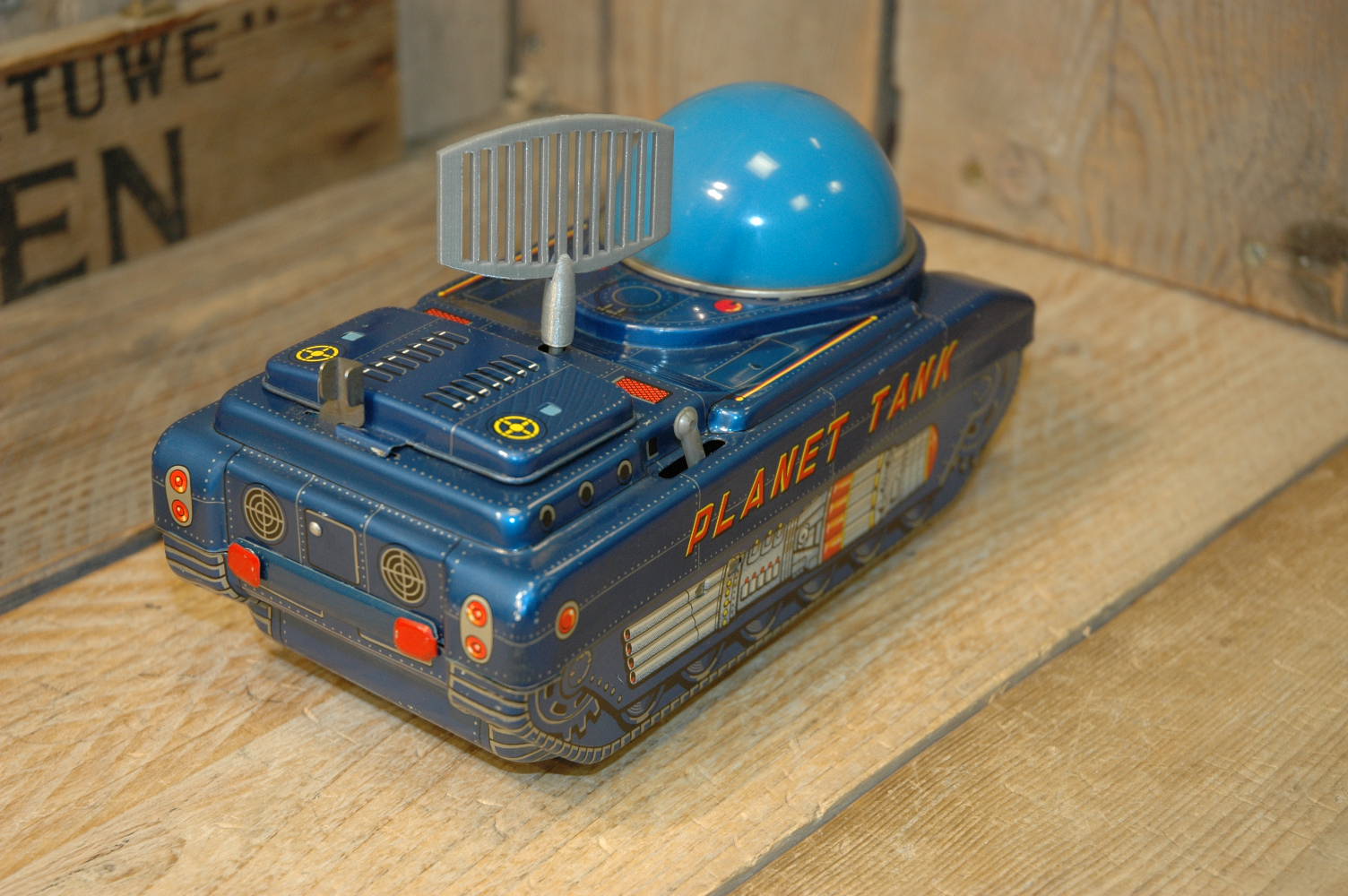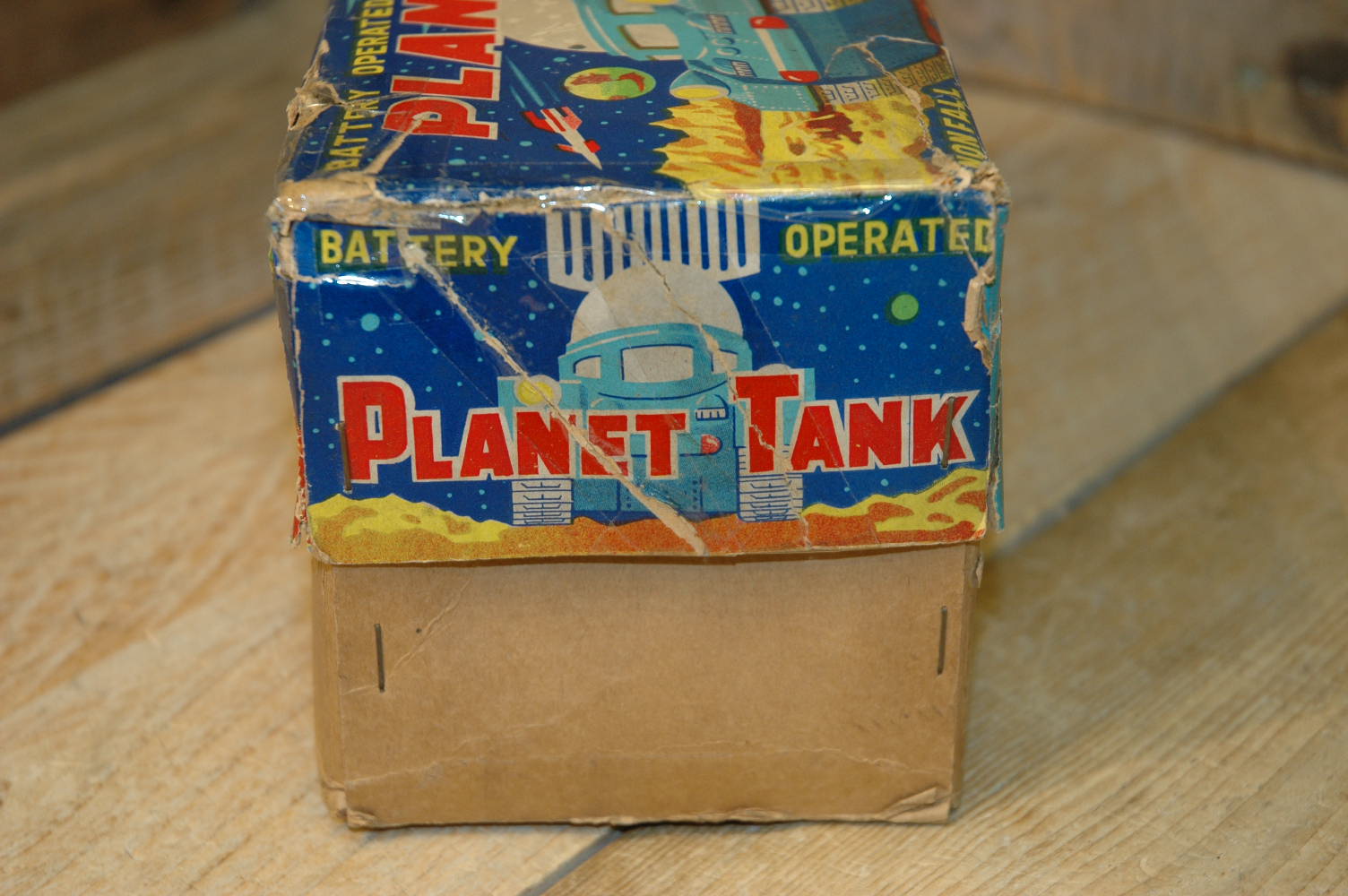 Modern Toys – Planet Tank.
The technique used to show illuminated visible light shows under a toys dome always had my interest.  There are some flying saucers that use this technique as well but as far as I know, this is the only Tank that uses this technique.
This tinmade lithographed tank comes in the most desirable BLUE color, absolutely stunning blue, love it !
The tank is equipped with NON fall action, which means it will not fall from a table. when it reaches the edge of a table, it turns the other way, very cool mechanism.  On top is a spinning antenna and a blue dome that shows little illuminated rockets and stars in action, fantastic to see this toy in action.
The condition of this Planet Tank is excellent with 2 things to mention: 1.. the antenna is a professional made 3D replacement and the dome has a repaired crack. Further the tank is spotless and in near mint condition. Of course in full working order and comes with original box in good condition with some tears as shown in the pictures and some clear tape repairs. Not a perfect box this time but still very acceptable and it completes this beautiful tank for sure.
One of the harder to find space tanks, scarce variation !
CFP:  Contact me For Price        at         boogo.nl@gmail.com